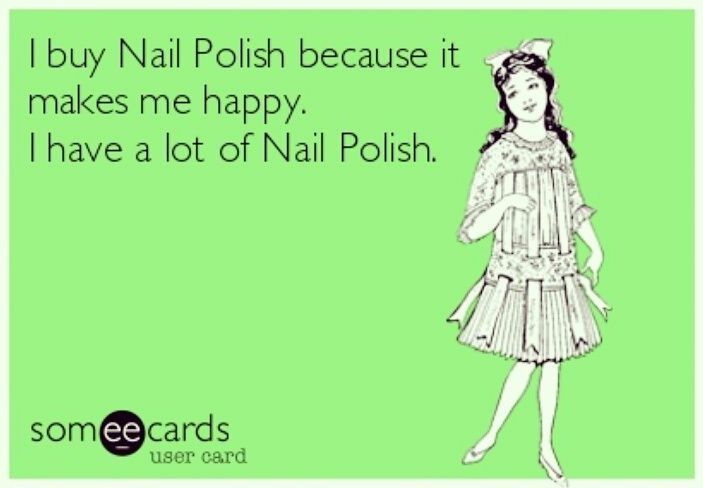 J'ai fais des folies ce mois-ci, comme vous pouvez le voir ! Je suis partie à la recherche des dernière collection de Sinful Colors (Pastel Neon matte, Demi Matte et Hypnotic Transforming Top Coats) et j'ai du aller dans plusieurs Walgreens ! Ensuite j'ai commandé beaucoup de Shleee Polish en Août, et Illyrian a sorti de petites merveilles, et Tonic Polish a sortir une collection pipi de licorne... Bref il y a eu beaucoup trop de tentation le mois dernier, et vous voyez je ne sais pas résister LOL. Et puis Lacquester a enfin était restocké chez Color4Nails et Mortal Coil est enfin à moi, et j'ai aussi commandé de nouveaux Femme Fatale Cosmetics... bref je vous laisse découvrir en photo.
I've not been reasonable last month, as you can see! First I went looking for the latest Sinful Colors collections (Pastel Neon Matte, Demi Matte and Hypnotic Transforming Top Coats) and I had to go to several Walgreens! Then I ordered a lot of Shleee Polish in August, and Illyrian released some little gems, and Tonic Polish released collection of unicorn pee... In short there was too much temptation last month, and you can see I do not know how to resist LOL. And then Lacquester finally was restocked at Color4Nails thus Mortal Coil is finally mine, and I also ordered some new Femme Fatale Cosmetics and much more... si I let you discover with the pictures.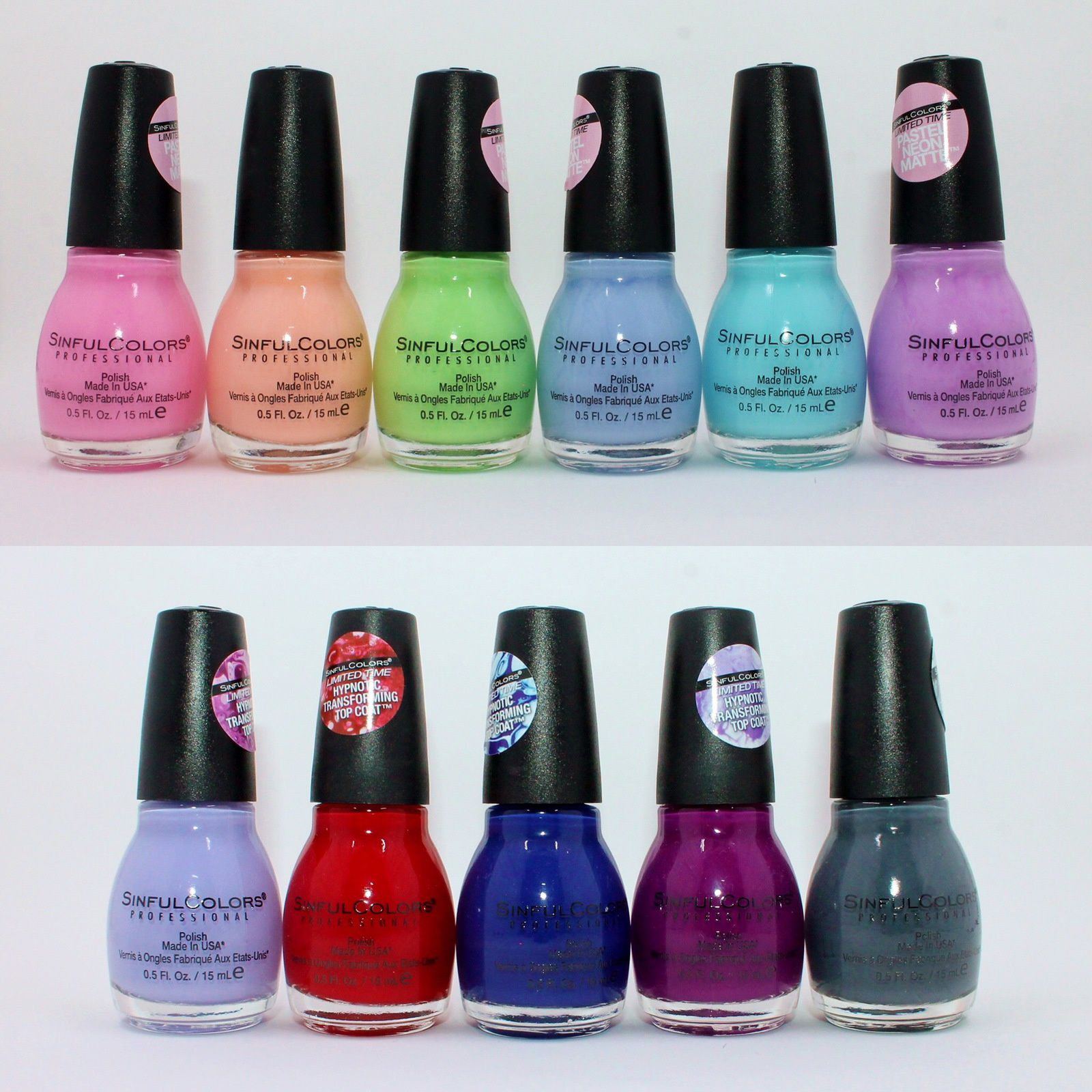 Sinful Colors Pastel Neon Matte (Make a Scene, In Your Elemelon, Acis Test, Quick Study, Under the Inbluence, Lilac Out Loud) & Hypnotic Transforming Top Coats (Purpunk, Redrum, Rebel Rebel, Punk The Town, Concrete Jungle).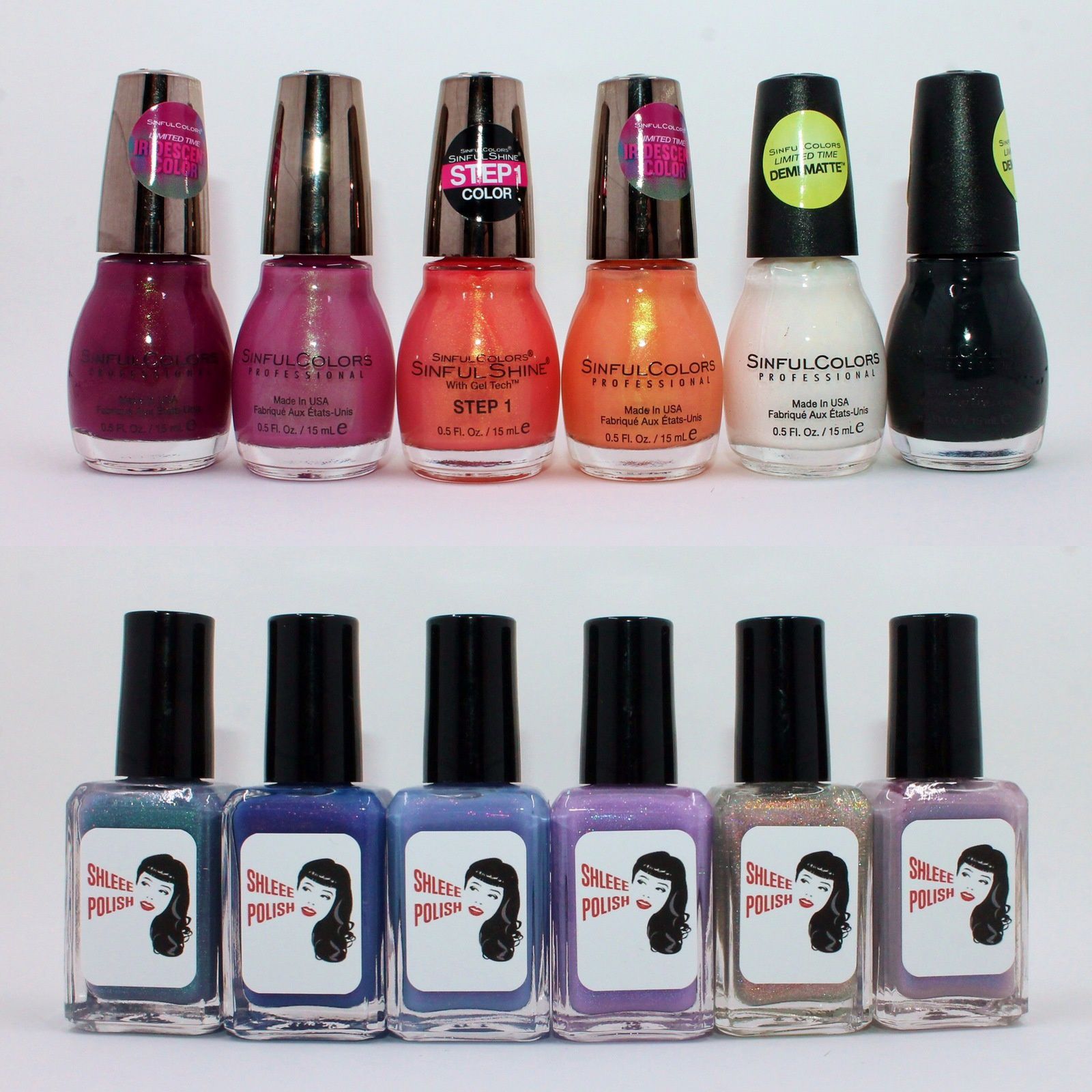 Sinful Colors Iridescent Colors (Mars Attracts, Shell Out, I Ain't Jambalayan, Flash Back ) & Demi Matte (Whiteboard & Blackboard). Shleee Polish Quintessence, Honerva, Allura, Groupie Love, Fiery Fairy, Summer Bummer.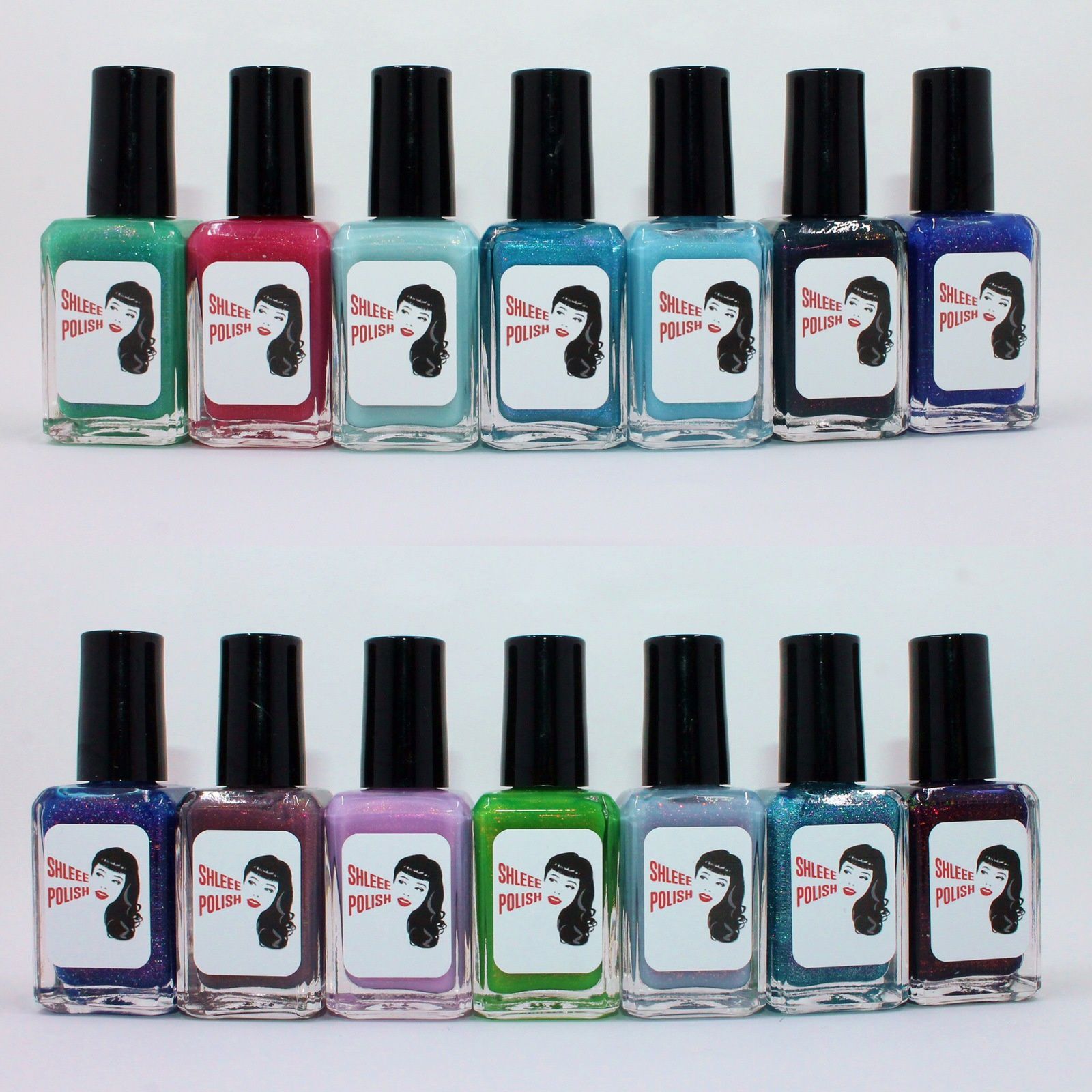 Shleee Polish Green Light, Ezor, Learn To Let Go, Submarine Reflection, Fiona, Faerie Nights, Cornish Pixie 2.0, Cornish Pixie, Zomby Queen, Radiant Wisteria, Get Free, Moon Dust, Crystal Castle, Wizardry.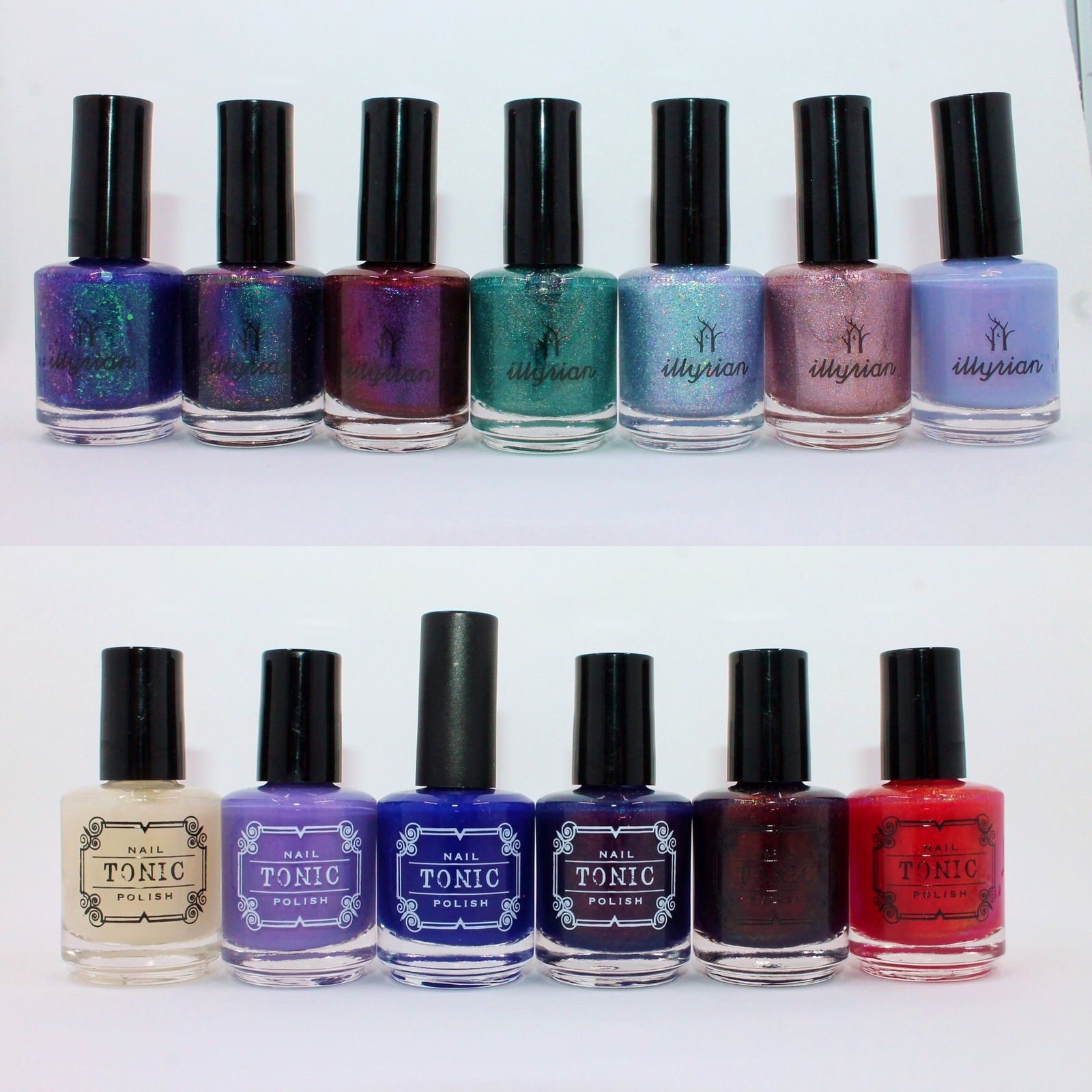 Illyrian Polish, Enigma, Prototype 35, Bloof of Unicorns, Prototype 54, Butterflies, Sunset, Haze.Tonic Polish Apotheke, Your Vibe Attracts Your Tribe, Happy Beginning, Curio, Serendipity, Uniporn.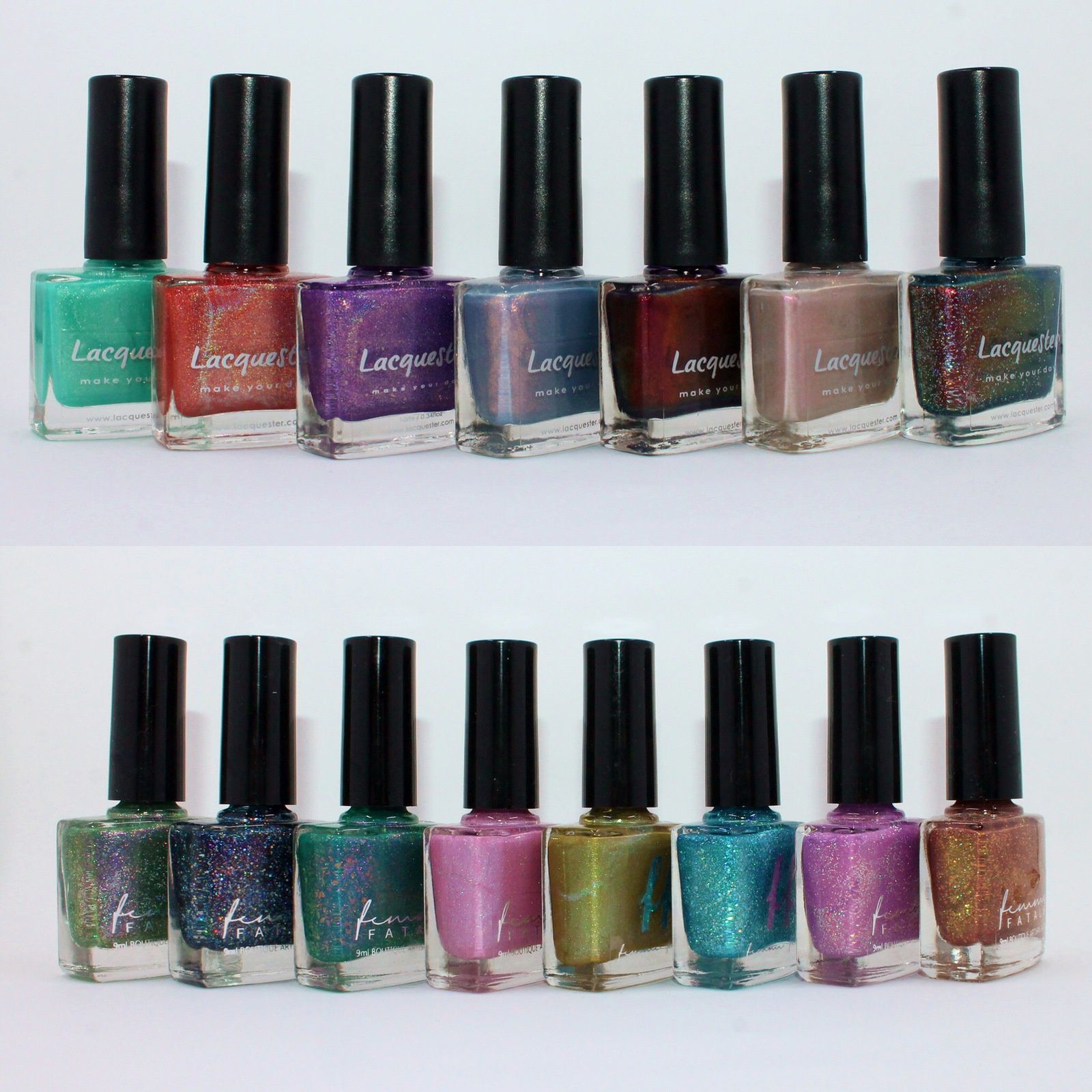 Lacquester, Pacifica, Is it Angel or Ange?, Bagatelle, Copper River, Purple On Steroids (P.O.S.), In Search for Sunrise, Mortal Coil. Femme Fatale Cosmetics Embalmed, Insidious, The Third Moon, Sugar Diadem, Juniper, Cat's Eye, Puzzlebox, Pillars of the Portal.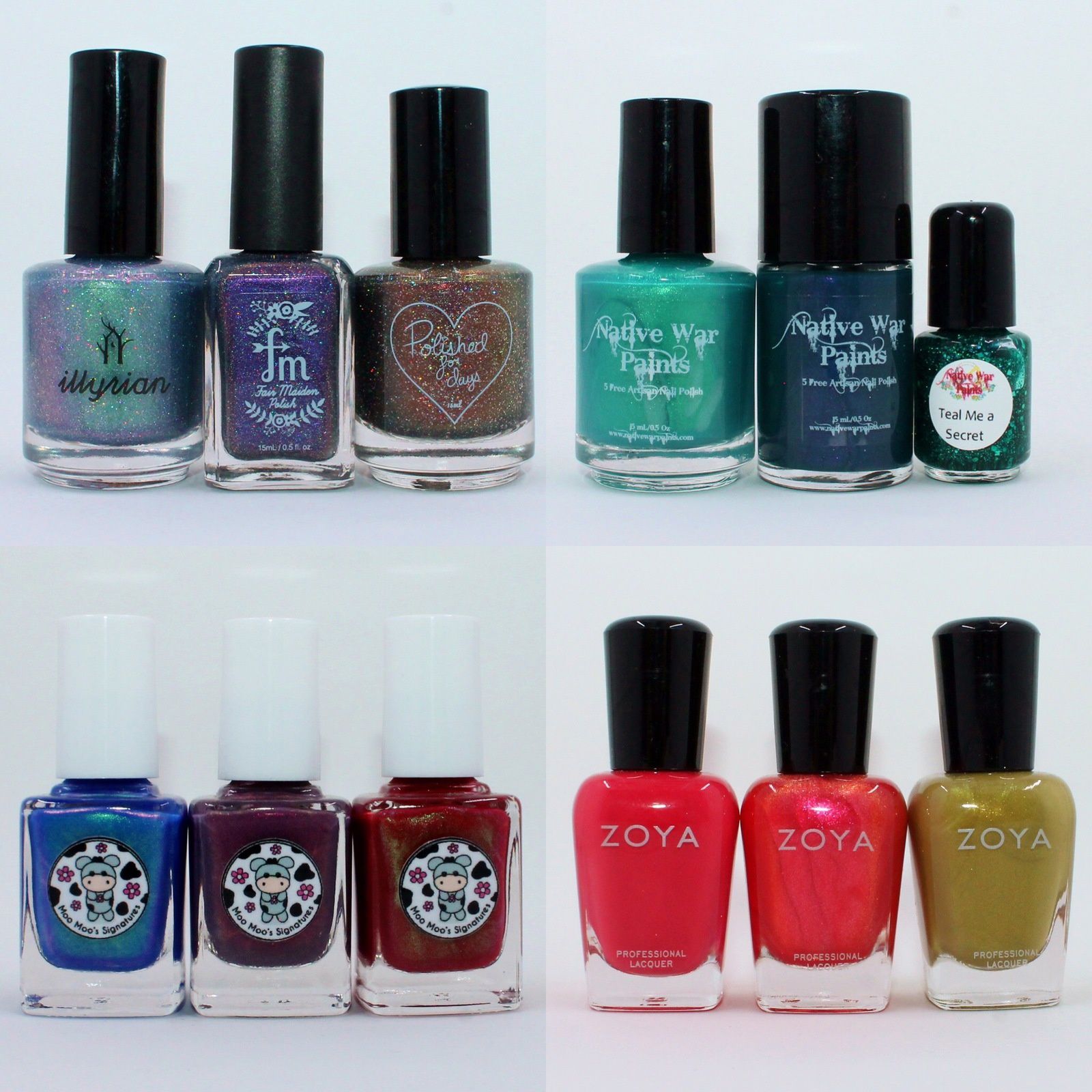 August 2017 FTLOP and NWP monthly boxes. Moo Moo's Signatures Moorora borealis, Fire Feather, Poison Ivy. Zoya Sonja, Journey & Scout.