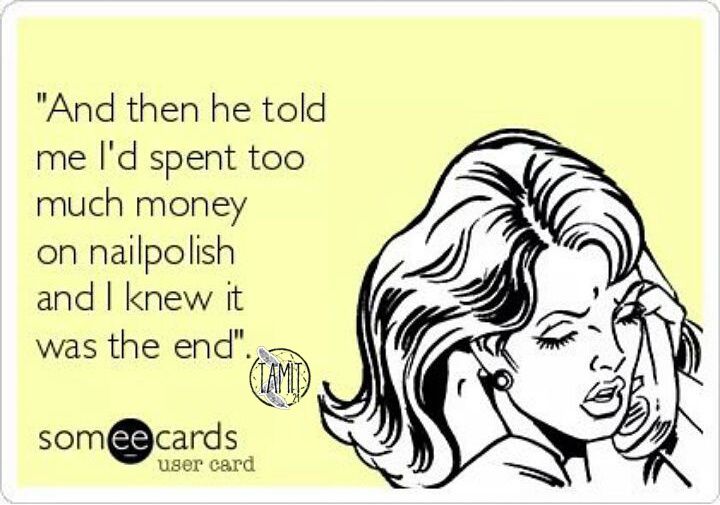 Ce mois-ci je me suis un peu lâchée, j'ai fais beaucoup d'achats de vernis. Il y avait beaucoup de collections / marques qui m'ont tenté, et vous savez que je résiste difficilement LOL. Comme à mon habitude j'ai commandé plusieurs Shleee Polish, mais aussi j'ai voulu tester les marques Mooo Moo's Signatures et Illimité avec leur jolies couleurs aux reflets de dingues. J'ai également reçu de nouveaux Femme Fatale, et j'en ai commandé quelques uns aussi, des Tonic Polish, Illyrian Polish, Native War Paints, et puis quelques Box ( FTLOP, Shimmer Me et NWP). J'ai l'impression que cela faisait longtemps que je n'avais pas eu autant de vernis à vous montrer^^
This month I went a little crazy, I made a lot of varnish purchases. There were a lot of collections / brands that tempted me, and you know I hardly resist LOL. As usual I ordered several Shleee Polish, but also wanted to test new brands such as Mooo Moo's Signatures and Illimité with their pretty shimmery colors. I also received some new Femme Fatale, and I also ordered some Tonic Polish, Illyrian Polish, Native War Paints, and then a few Boxes (FTLOP, Shimmer Me and NWP). I feel that it has been a long time since I had that many varnish to show you ^^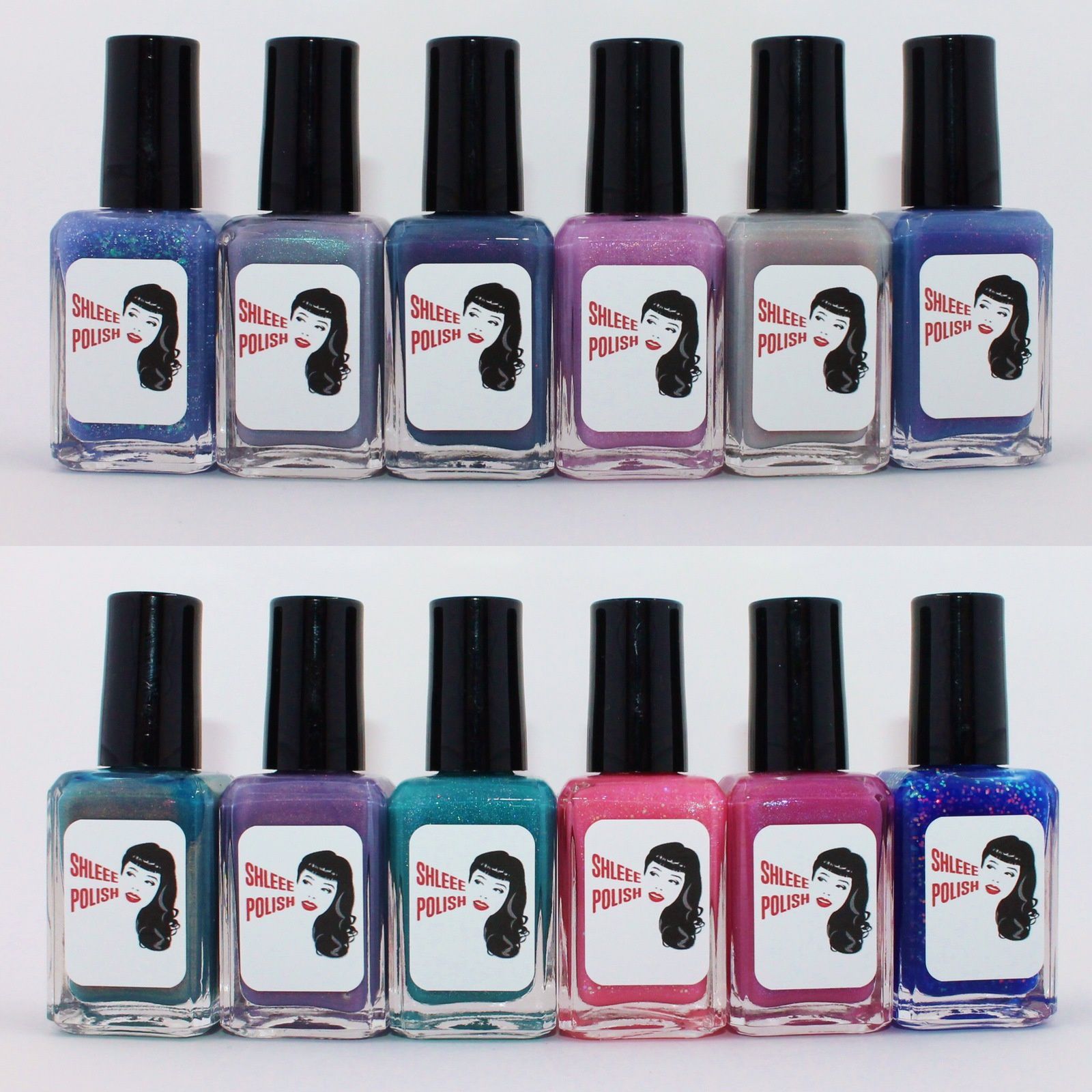 Shleee Polish Wonderland, Oberon, Solstice, Dainty, Moon Queen, Royal Faery, Moon Priestess, Double Sunset, Leave You Lonely, Doll Shoes, Magenta Candy, Across The Universe.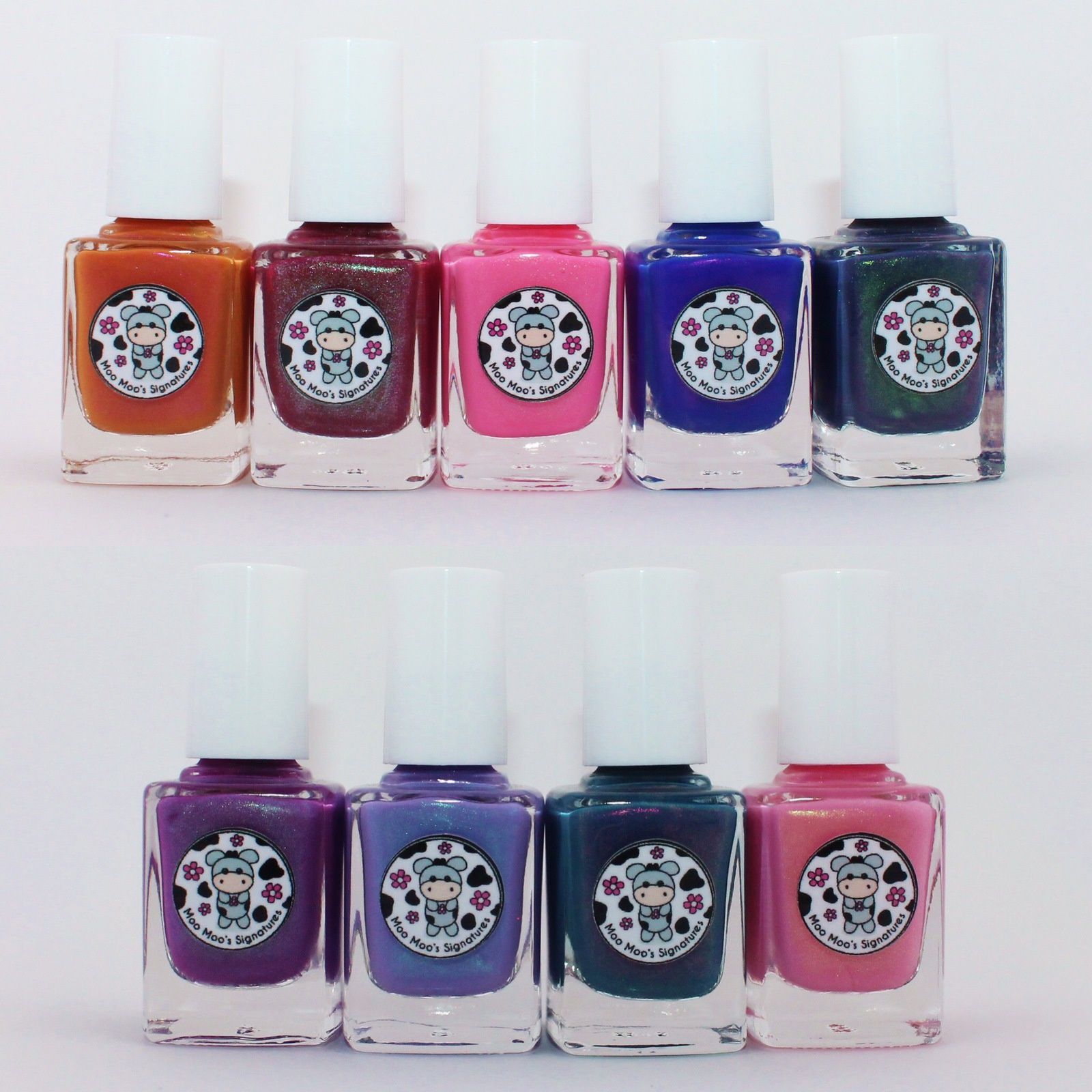 Moo Moo's Signatures Disappeared Loulan, Incantation, Love Brightens Our World, Viva Forever, The Fallen Princess, Rosy Aroma, Frozen Lavender, Mermaid Elixir, Himalayan Cherry.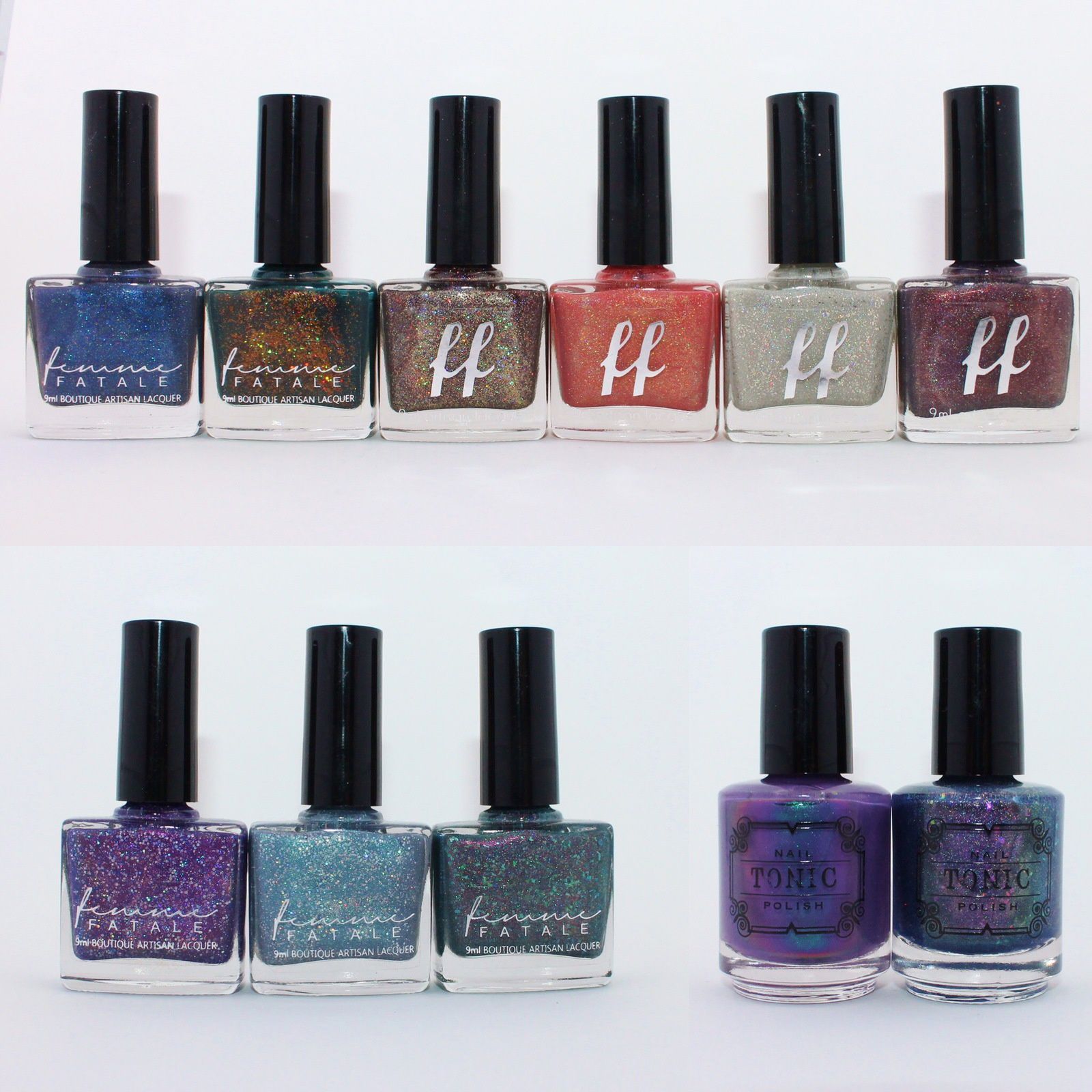 Femme Fatale Aquatic, Color Crush, Bear, Flamingo Feather, Bare Embellishment, Dusk Dazzle, Desolate, Crepuscular Awakening, Duskwood. Tonic Polish Vaudeville Venom & Come Wander.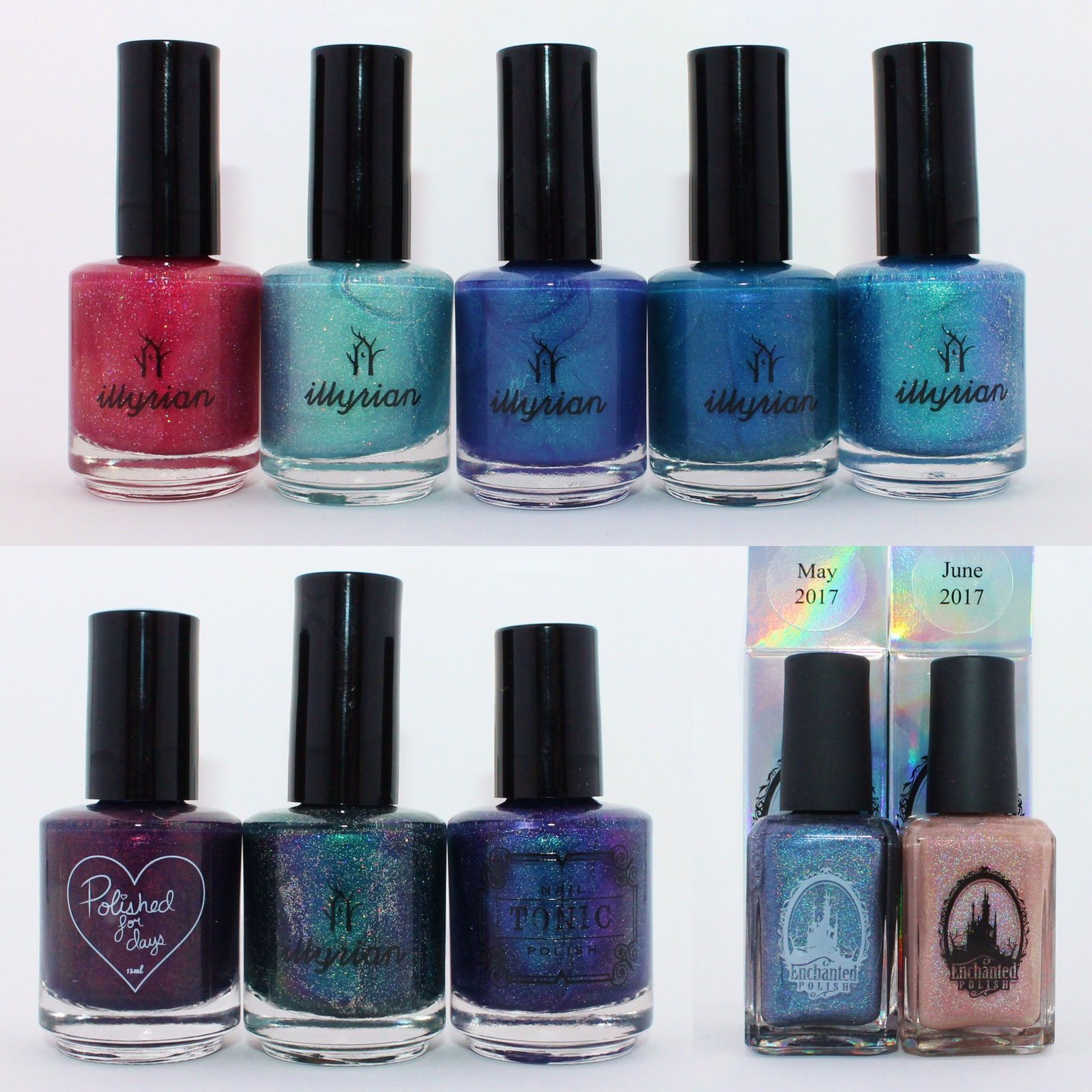 Illyrian Polish Phoenix, Lyra, Cetus, Lynx, Polaris. FTLOP July 2017. Enchanted Polish May & June 2017.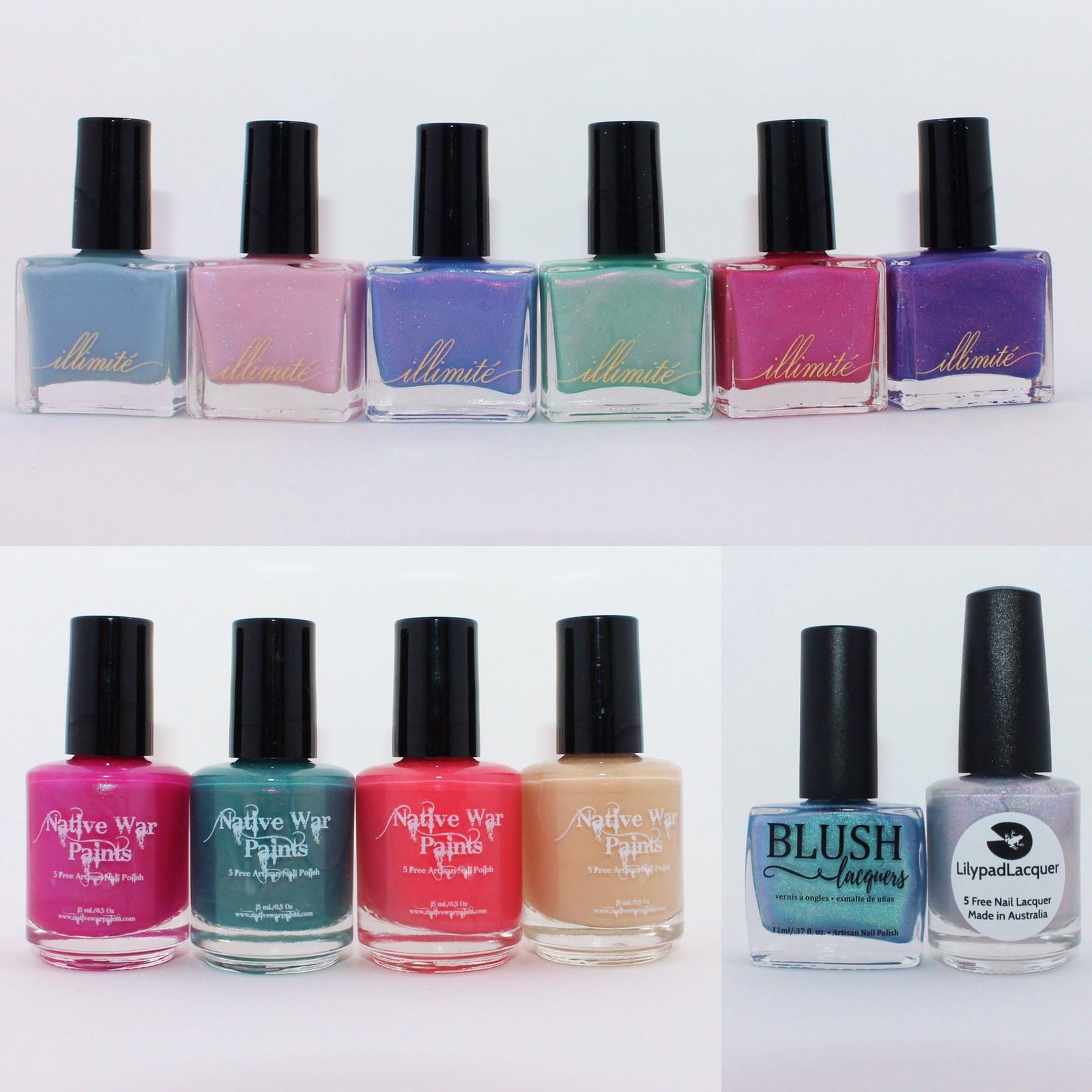 Illimité Shipwreacked, Falling Petals, Flâneur, Absinthe, Sunrise Over The Seine, The Sweetest Sin. Native War Paints July 2017, Crashing Waves, Copper Sunset, Sand Dunes. Blush Lacquer Snail Shells and Mermaid Tails & Lilypad lacquer Rainforest Under The Sea (PPickup June 2017)