Aujourd'hui j'ai choisi de porter une couleur un peu plus fun qu'un simple nude, mais sans être trop voyante non plus. Il s'agit de Femme Fatale Cosmetics Sunspring, un joli vernis pêche pastel avec des reflets dorés très intenses et quelques flakies iridescentes dorées. C'est la couleur parfaite pour la transition du printemps à l'été (bien qu'en Floride on dépasse déjà les 30°C) et aussi parfaite pour mes ongles courts. La formule est vraiment bonne pour un vernis pastel, et opaque en 2 couches !
Today I chose to wear a color a little more fun than a simple nude, but without being too showy either. This is Fatale Femme Cosmetics Sunspring, a nice peachy pastel-colored varnish with very intense golden reflections and some iridescent golden flakies. It is the perfect color for the transition from spring to summer (although in Florida we are already exceeding 30°C) and also perfect for my short nails. The formula is really good for a pastel varnish, and opaque in 2 layers!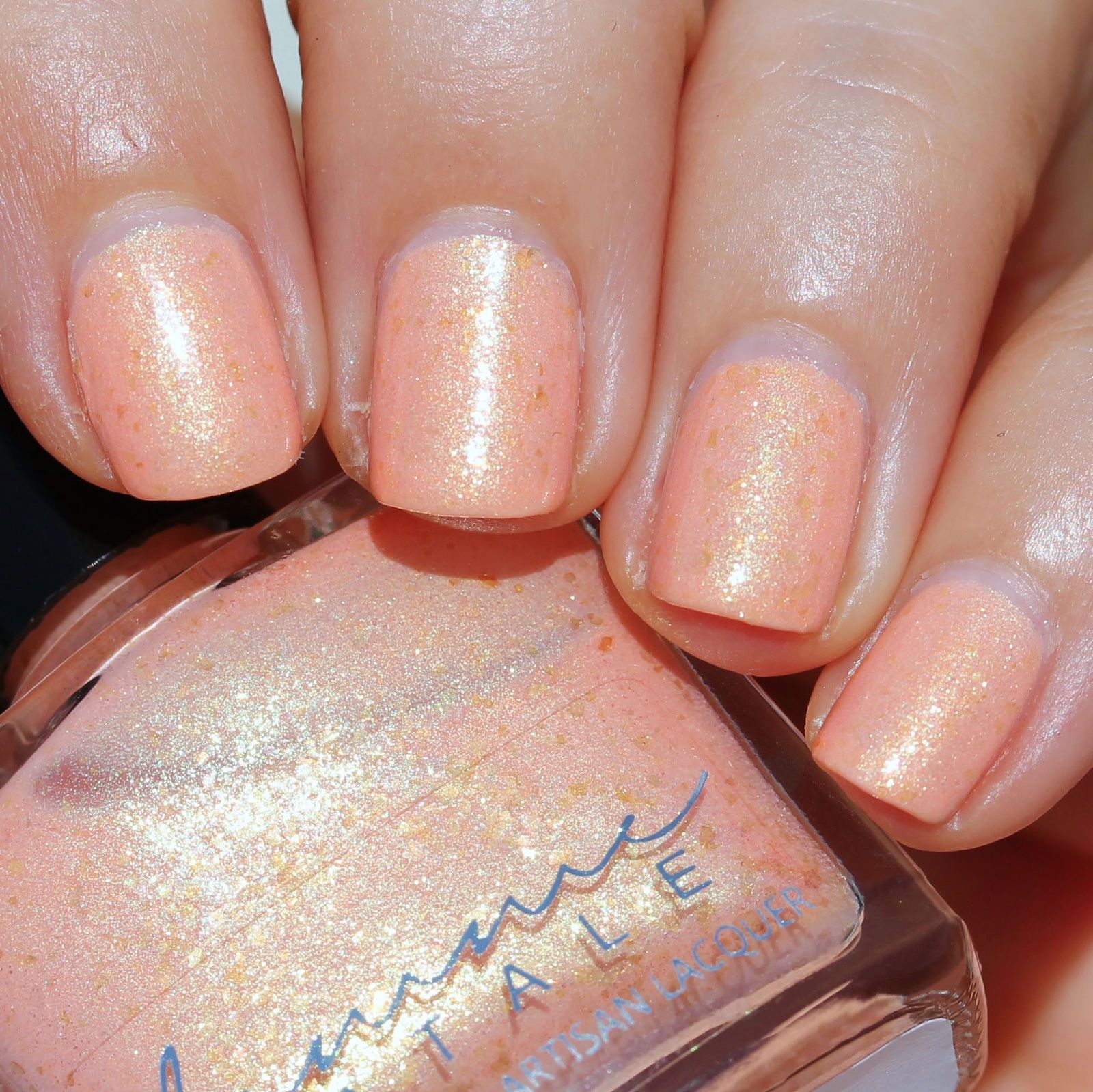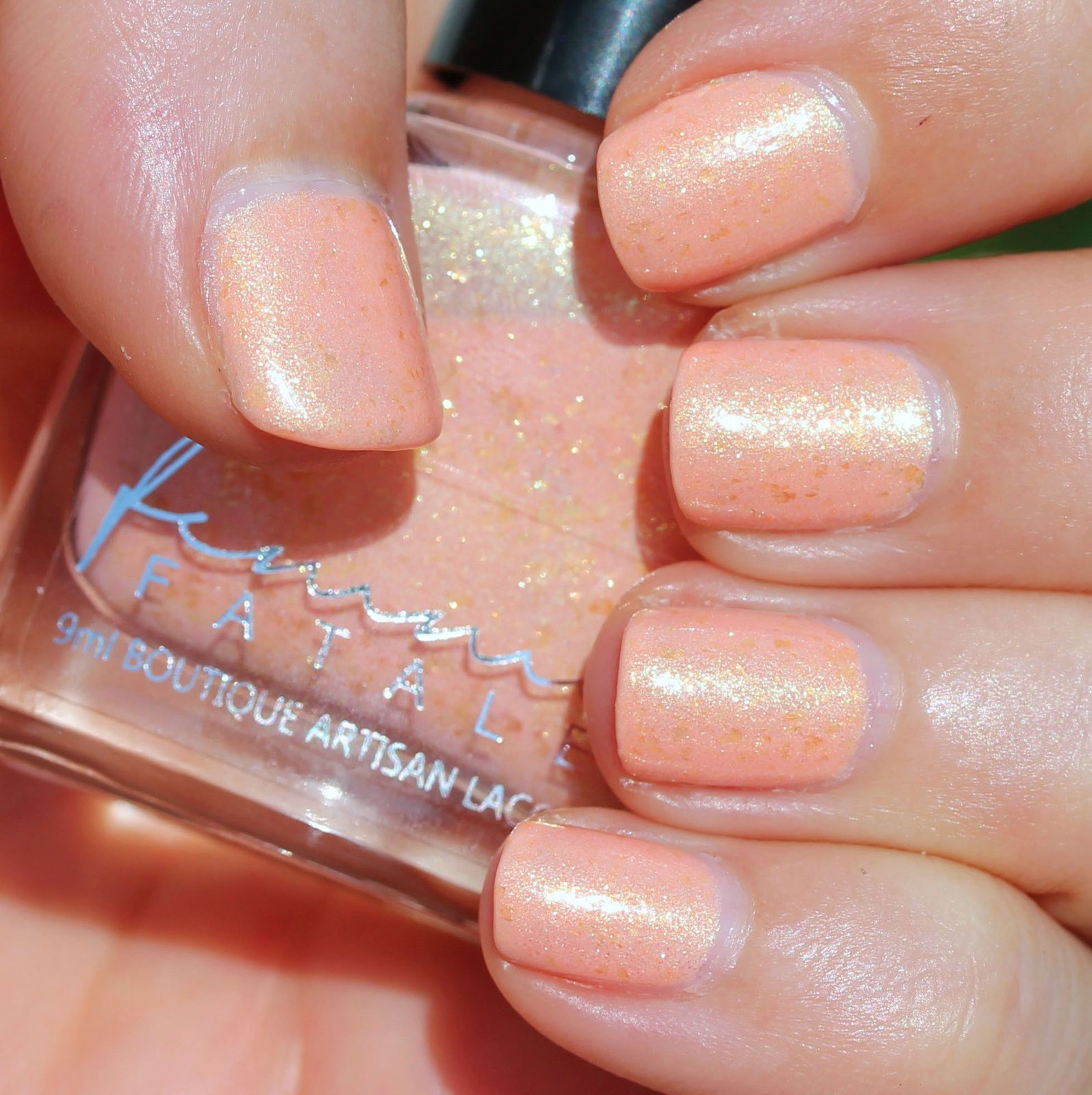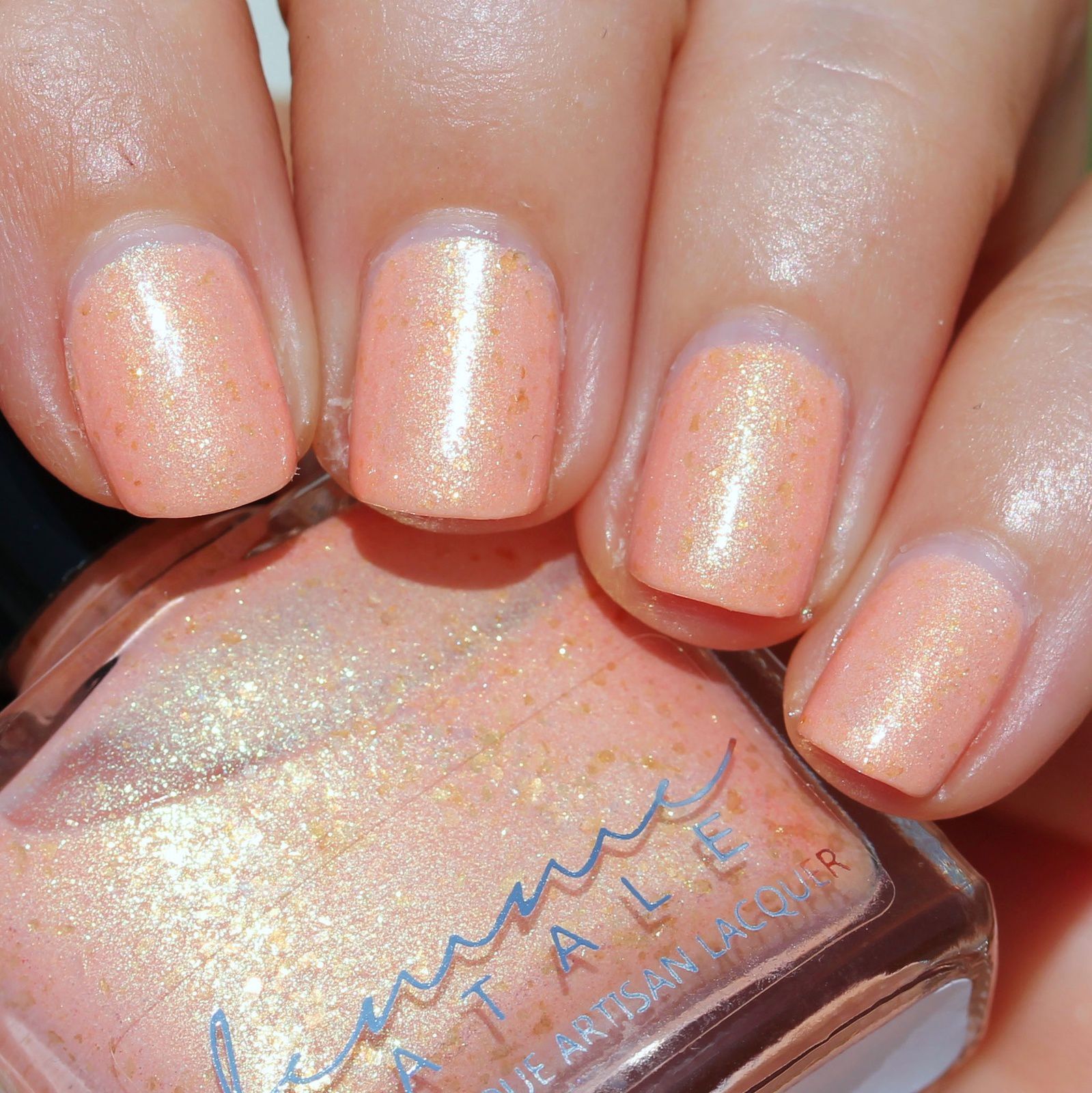 Sally Hansen Complete Care 4-in-1 Extra Moisturizing Nail Treatment / Mavala Nail Shield Phase I Nylon Fibers / Femme Fatale Cosmetics Sunspring / HK Girl Top Coat
Femme Fatale Cosmetics - Australian boutique for local & imported artisan cosmetics.
Established in 2011 Femme Fatale is the leading Australian online boutique for handmade cosmetics & lacquer, plus additional beauty care items produced by small-scale businesses. We stock over 40 ...