Encore un vernis fluo vous allez me dire... et bien oui encore du fluo, et vous risquez d'en voir de plus en plus avec l'été qui arrive. Aujourd'hui je porte Femme Fatale Cosmetics Dollface qui est un vernis HHC (Hella Holo Custom) exclusif pour la Saint Valentin 2017. C'est une choix de couleur intéressant pour la Saint Valentin car il n'est pas vraiment rose, il est plus orange corail, mais bien fluo, avec avec des reflets dorés vraiment très intenses. C'est LA couleur estivale parfaite, j'ai même envie de la posé sur mes ongles de pieds. Comme tous les Femme Fatale, la formule est fantastique. Par contre si vous aimez ce vernis je suis désolée car 1. il faut faire parti du groupe HHC sur facebook pour pouvoir commander les vernis exclusifs, et 2. il n'est plus disponible.
Another neon varnish you will say... and yes more neon, and you will be seing more and more with the coming summer. Today I wear Femme Fatale Cosmetics Dollface which is an HHC exclusive (Hella Holo Custom) for Valentine's Day 2017. It is an interesting color choice for Valentine's Day because it is not really pink, it is more orange coral, but neon, witha really very intense gold shimmer. It's THE perfect summer color, I even want to use it on my toes. Like all Femme Fatale, the formula is fantastic. Burt if you like this varnish I am sorry because 1. you must be part of the HHC group on facebook to be able to order any exclusives, and 2. it is no longer available.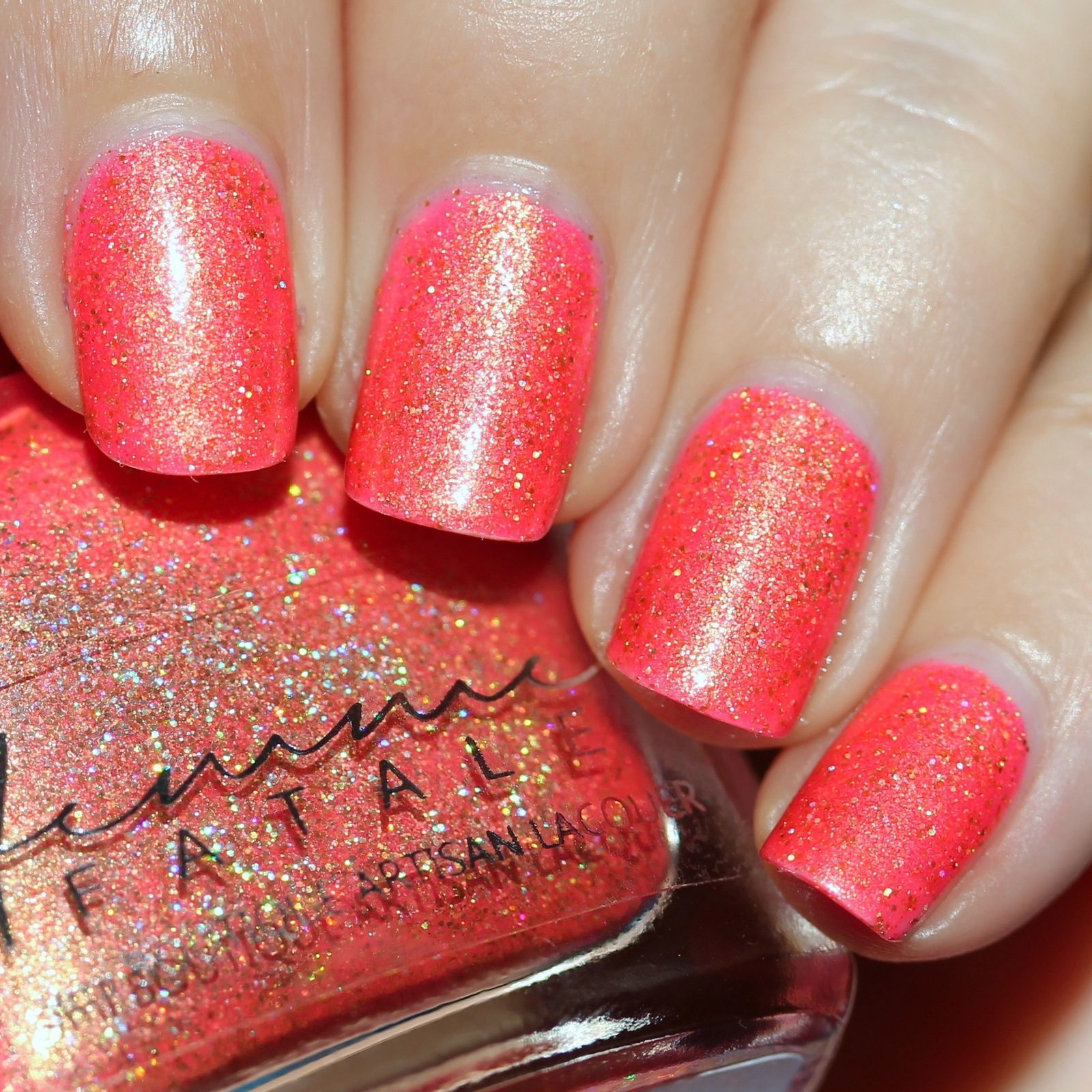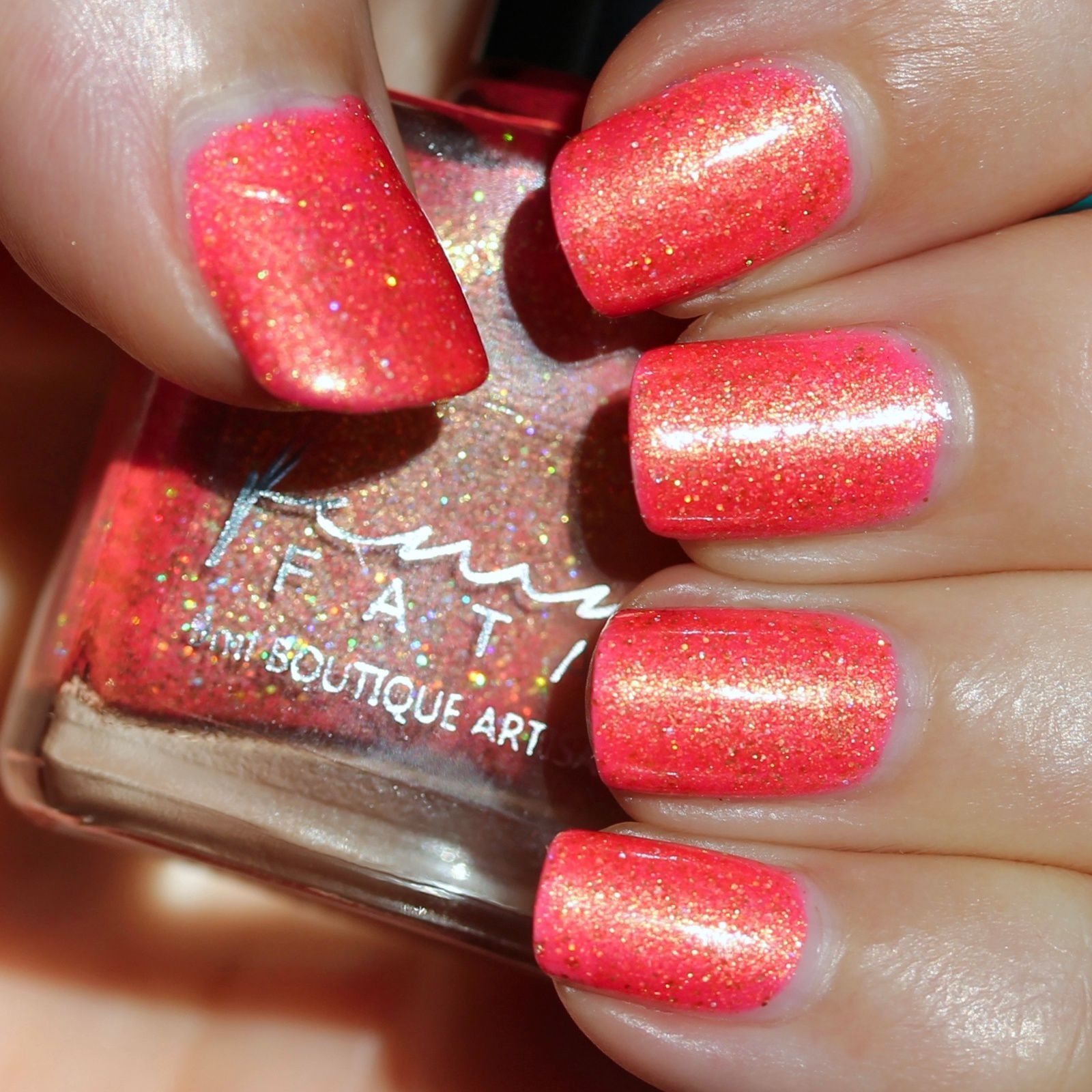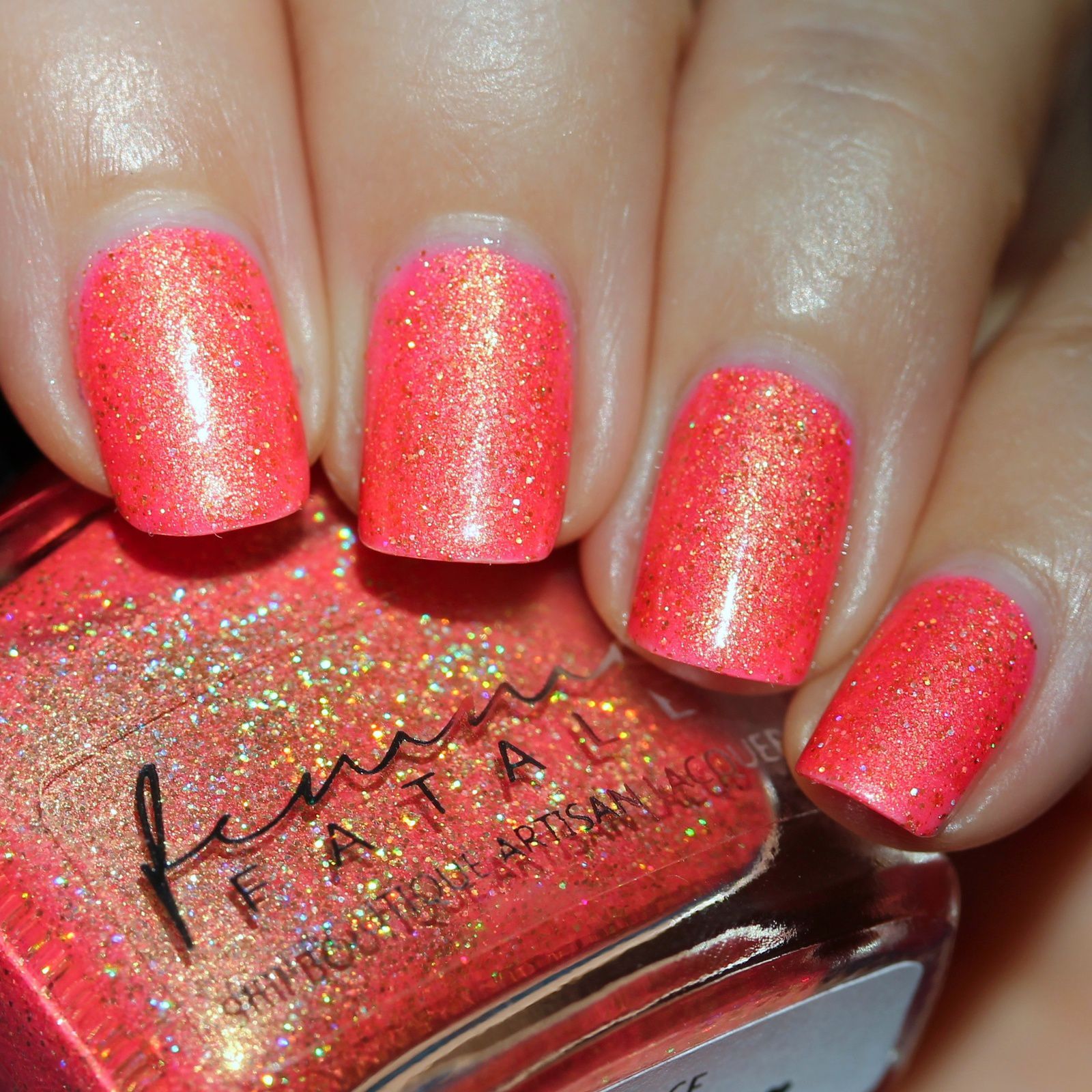 Sally Hansen Complete Care 4-in-1 Extra Moisturizing Nail Treatment / Mavala Nail Shield Phase I Nylon Fibers / Femme Fatale Cosmetics Dollface / Poshe Top Coat
Femme Fatale Cosmetics - Australian boutique for local & imported artisan cosmetics.
Established in 2011 Femme Fatale is the leading Australian online boutique for handmade cosmetics & lacquer, plus additional beauty care items produced by small-scale businesses. We stock over 40 ...