Porter Lava de Sally Hansen m'a donné envie de ressortir certain de mes plus vieux vernis, dont ce magnifique Platinum Plum. C'est un vernis superbe, un violet foncé aux reflets multichromes violets et bleus/verts. A l'époque je l'ai un peu frankenisé car il n'était pas assez opaque (j'avais ajouté un peu de pigment violet foncé) et je l'aime beaucoup comme ça. Ce vernis a plus de 7-8 ans et la formule est toujours bonne, la couleur toujours aussi intense, et c'est un de mes premiers vernis, je l'adore !
Wearing Lava by Sally Hansen made me want to bring out some of my oldest varnishes, including this magnificent Platinum Plum. It is a superb varnish, a dark purple with violet and blue / green multichromatic reflections. At the time I a frankenized it a little because it was not opaque enough (I had added a little of dark purple pigment) and I like it very much like that. This varnish is more than 7-8 years old and the formula is still good, the color still intense, and it is one of my very first varnishes, I love it!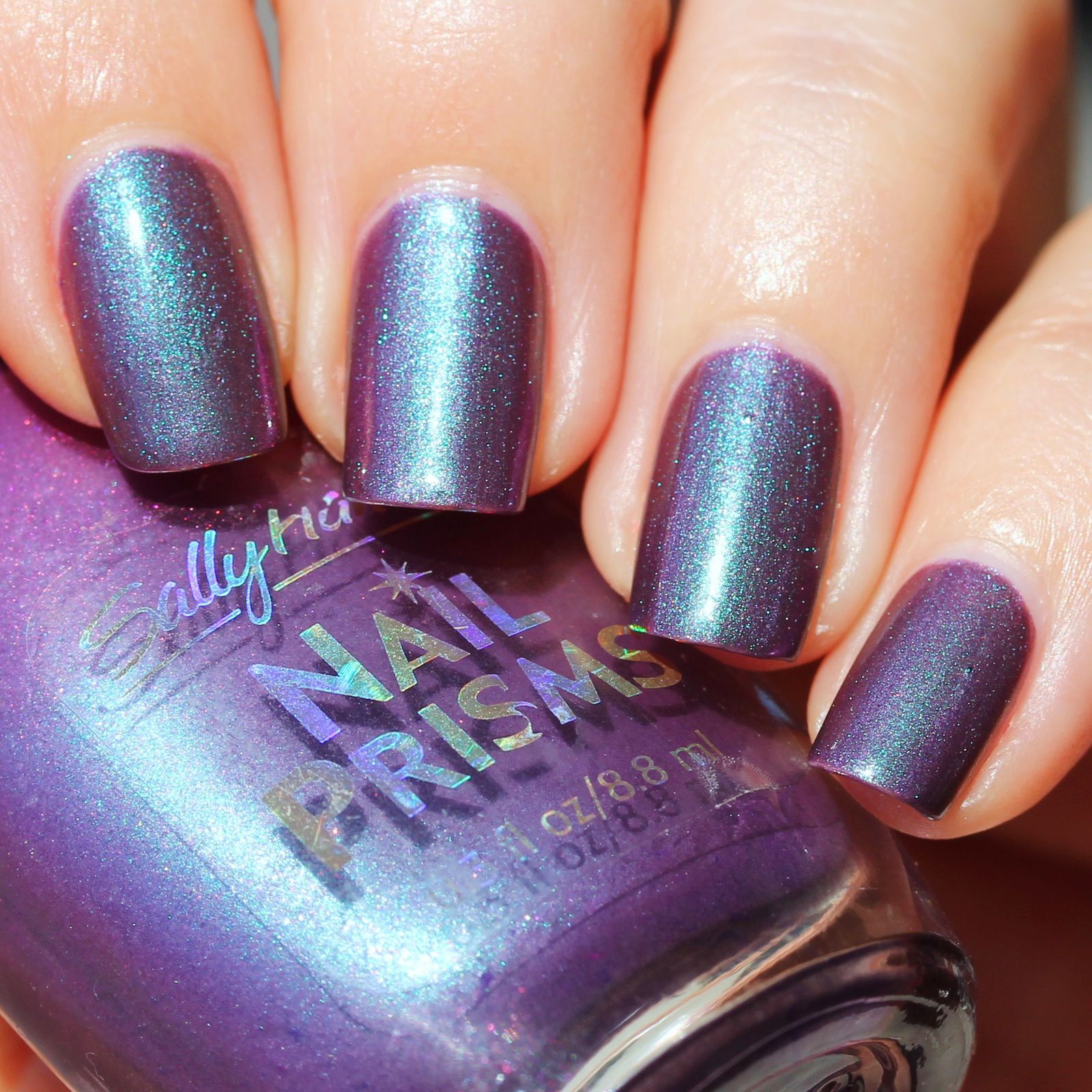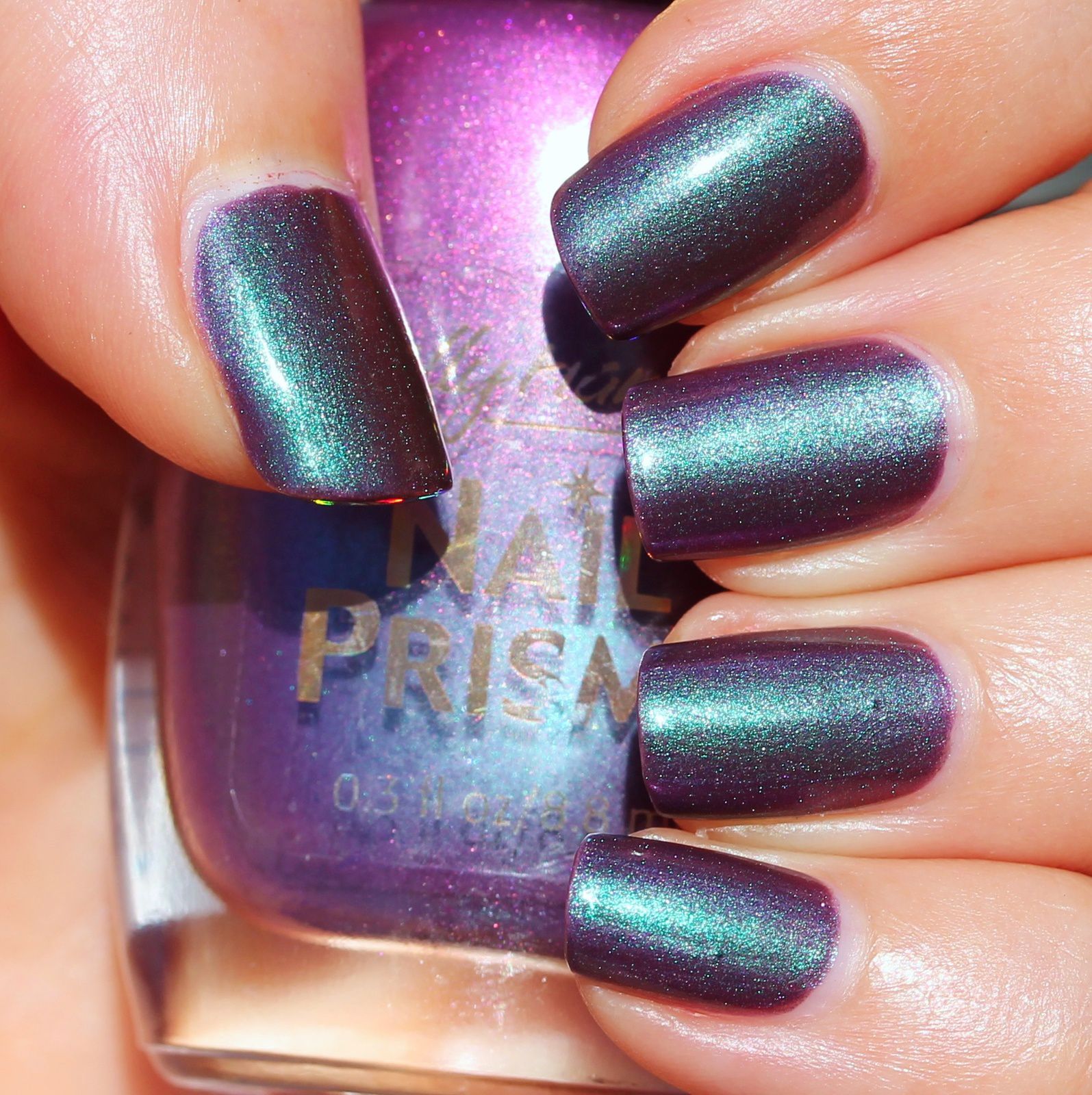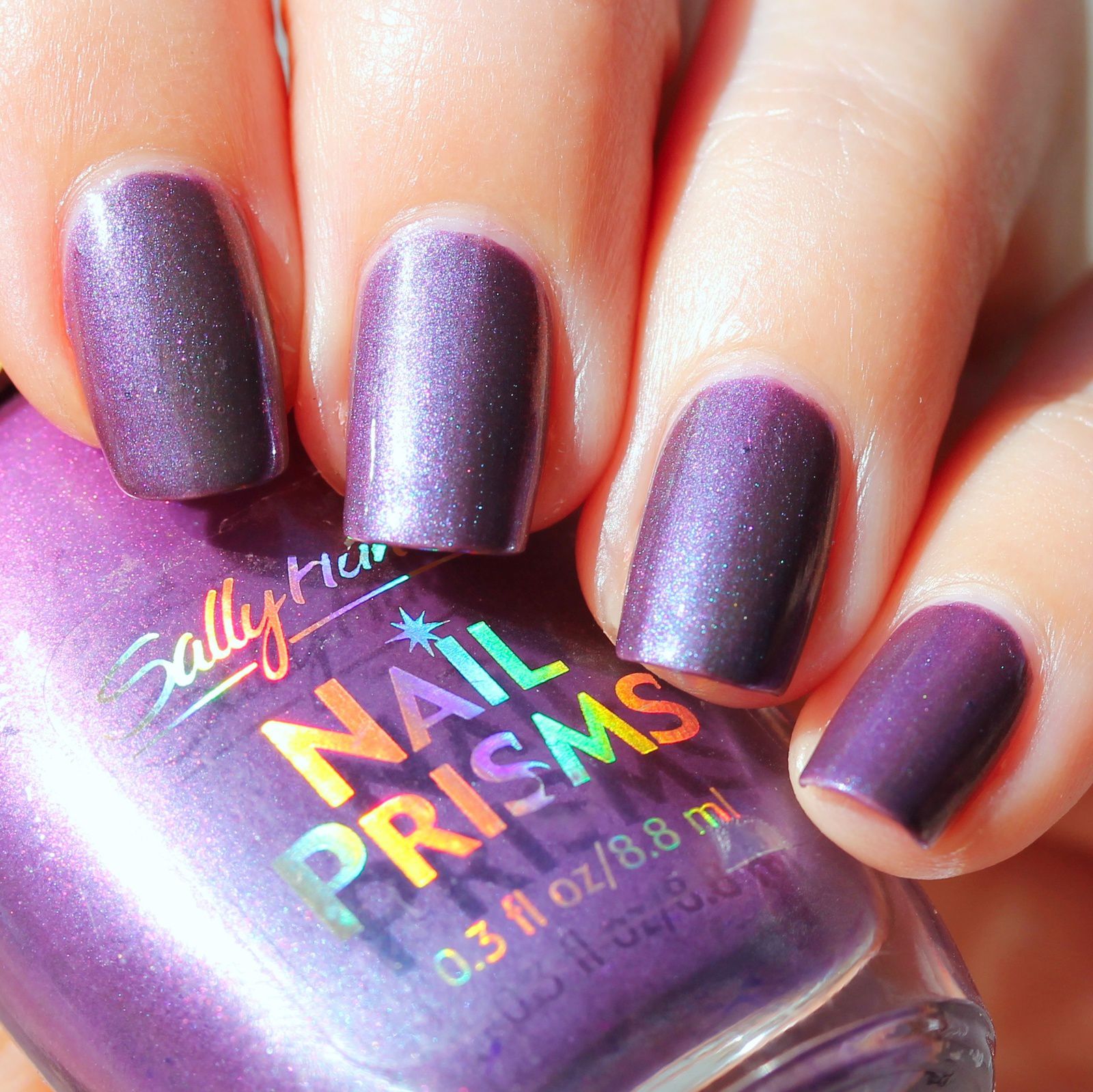 Sally Hansen Complete Care 4-in-1 Extra Moisturizing Nail Treatment / Sally Hansen Platinum Plum / HK Girl Top Coat
Get the latest in nail innovation. From the no.1 brand in nail color, Sally Hansen brings you the FIRST EVER virtual try-on application for nails. ManiMatch TM enables you to instantly try on any ...