Ce n'est jamais trop fluo. Il m'a donc semblé approprié d'ajouter plus de couleur fluos à ma couleur de base pastel fluo, Color Club Under The Backlight. Je n'étais pas sure ce que j'allais faire, alors j'ai choisi quelques fluos Native War Paints (cette marque possède de magnifiques collections de vernis fluos), des pochoirs Stick it et une éponge et j'ai tout simplement improvisé. Je dois admettre que j'aime vraiment le résultat final, et c'était vraiment simple et rapide à réaliser !
There no such thing as too mush neon. So it seemed apropriate to me to add more neon to my neon pastel base color, Color Club Under The Backlight. I was not sure what to do, so I just picked a few Native War Paints Neon colors (this brand has awesome neon collections), some Stick it stencils and a sponge and just improvised. I have to admitting I actually love the final result, and it was so simple and quick to achieve!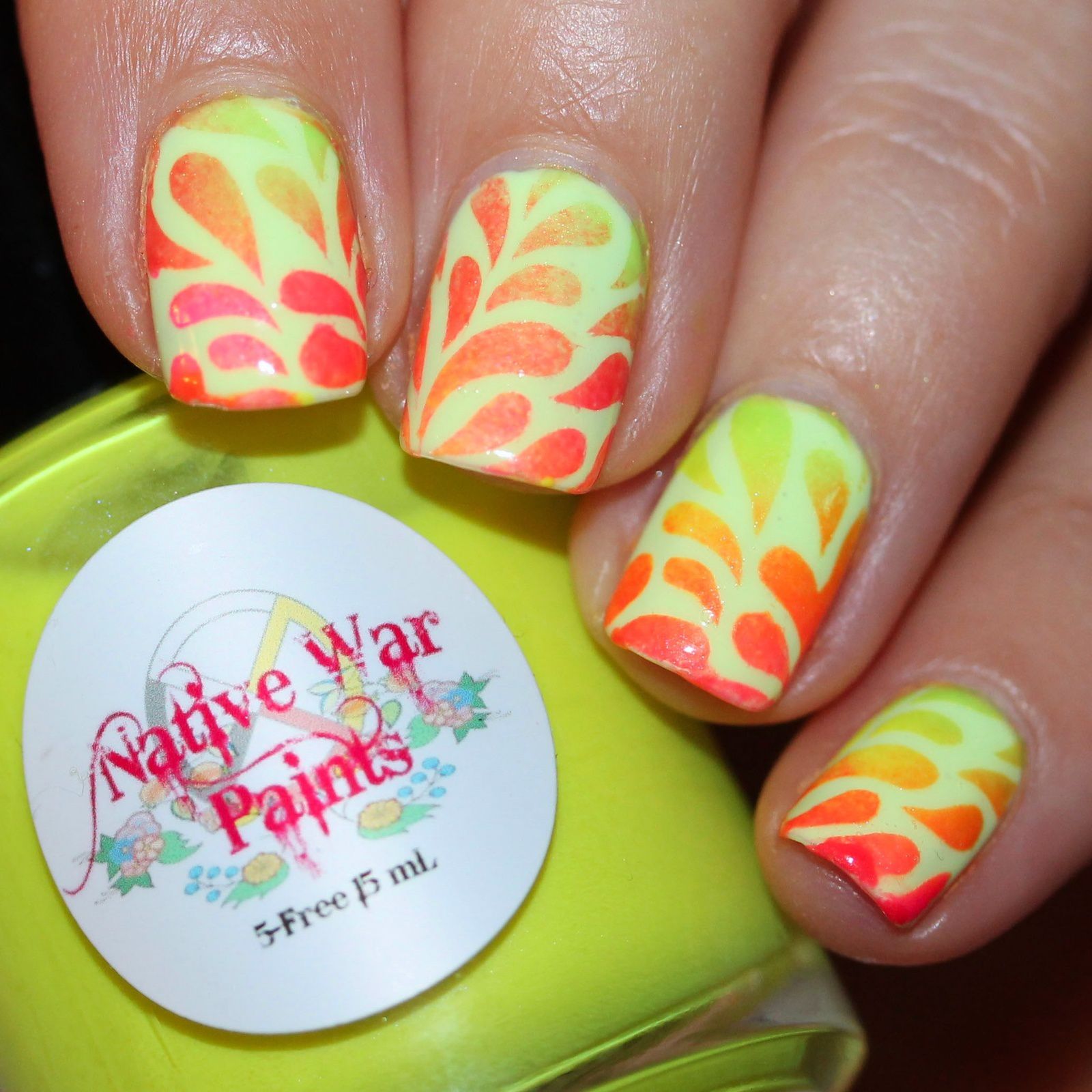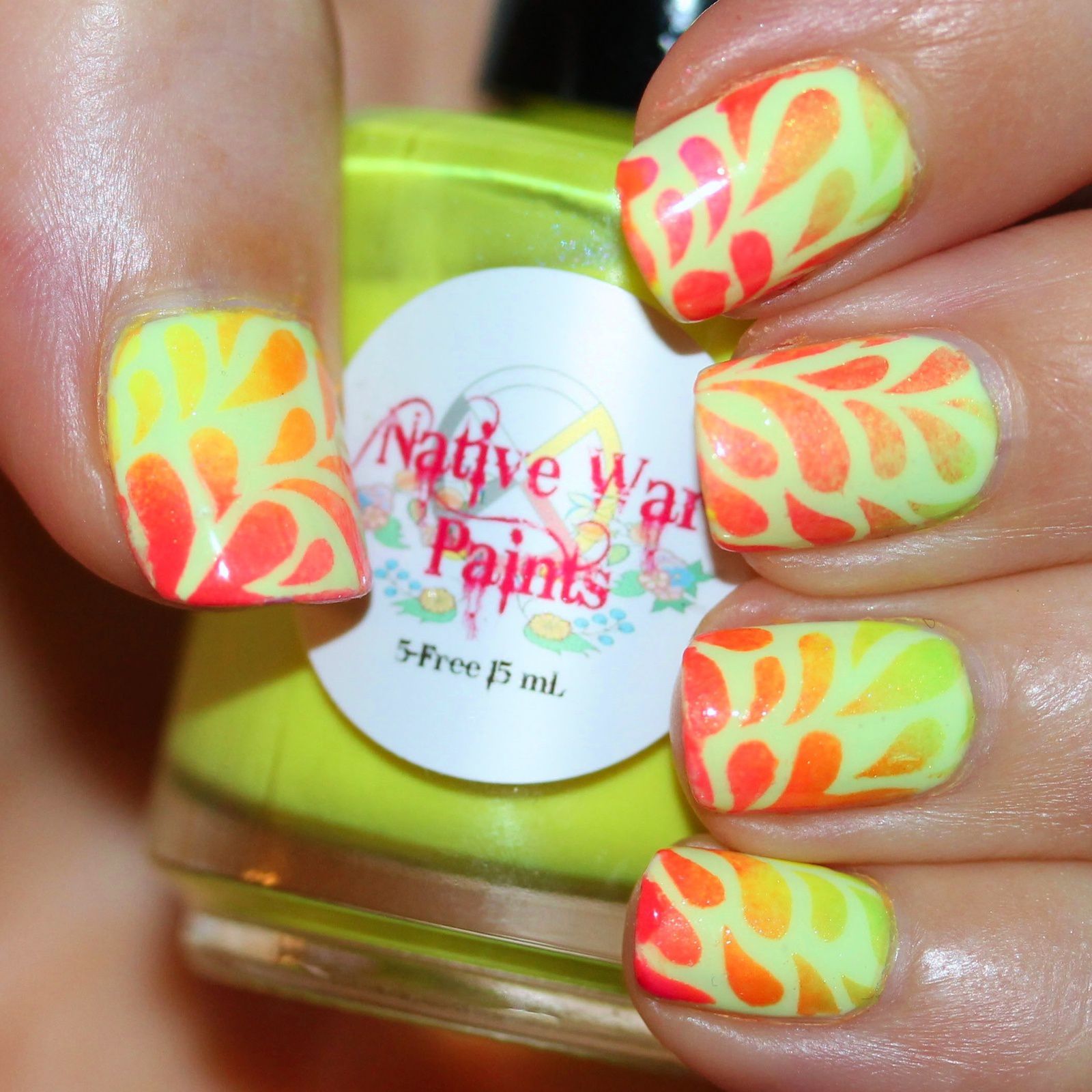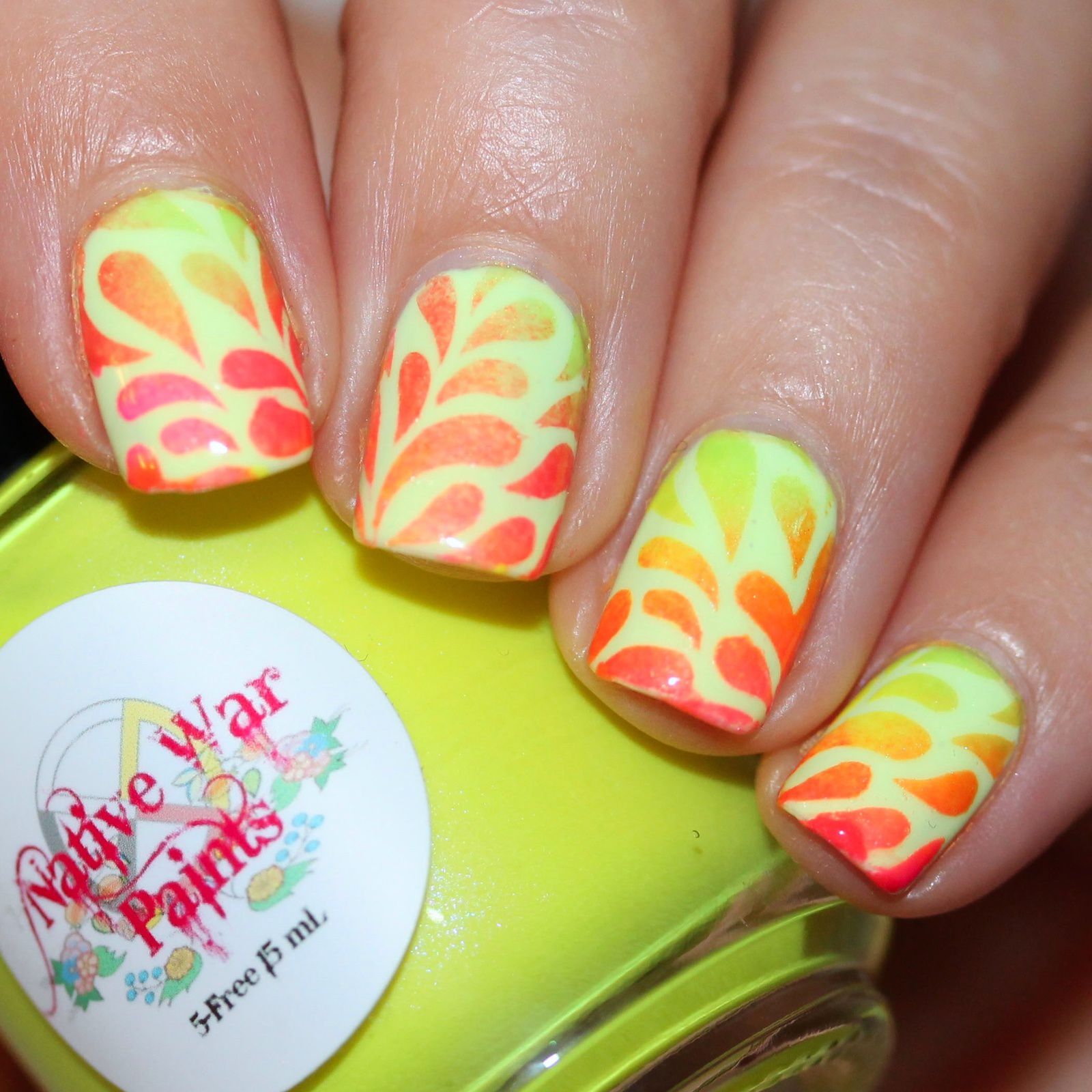 Duri Rejuvacote / Color Club Under The Backlight / Stick It Teardrop Nail Vinyls and sponge gradient with Native War Paints Uranium, Canary Yellow, Nuclear, Cropped Sweater, Watermelon Bubblegum &Tickled Pink / HK Girl Top Coat

5 Free Nail Polish and Cosmetics, Hand Crafted in the United States.