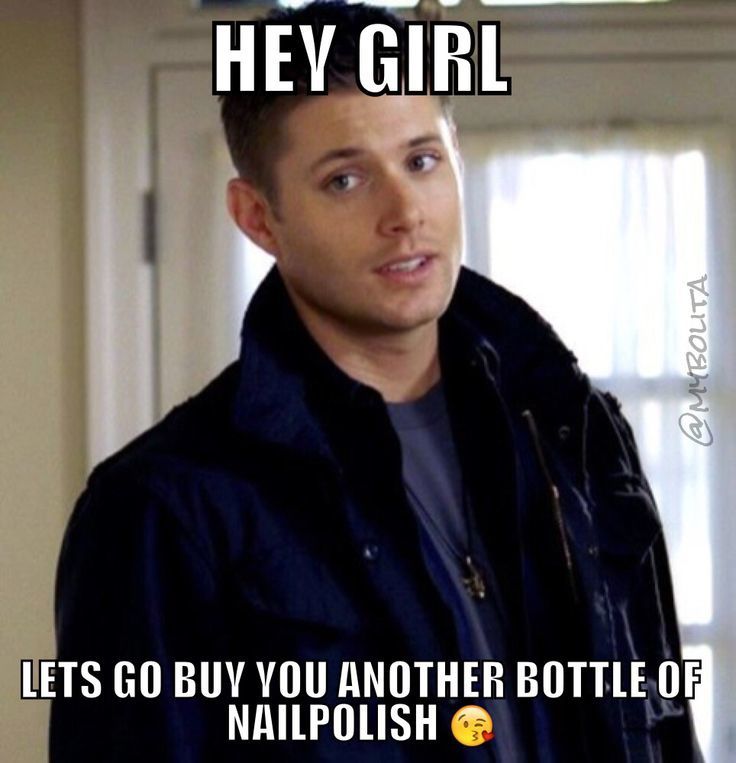 J'ai beau m'être cassé un ongle et ne pas porter ce vernis ces 2 dernières semaines, cela ne m'empêche pas d'agrandir ma collection dès que j'en ai l'occasion ! Comme vous l'avez surement remarquer ces derniers mois, mes commandes sont principalement chez les mêmes marques, Femme Fatale, Shleee Polish, Native War Paints et un peu de Glam Polish, Enchanted Polish, et un OPI. (J'ai auss i une gross commande Lilypad Lacquer qui devrait arriver bientôt).
Although I have broken a nail and I have not been wearing nail polish the past 2 weeks, this does not prevent me to grow my collection every chance I get! As you may have noticed in the recent months, my orders are mainly from the same brands, Femme Fatale, Shleee Polish, Native War Paints and a little Glam Polish, Enchanted Polish, and an OPI. (I also have a big order Lilypad Lacquer which should arrive soon).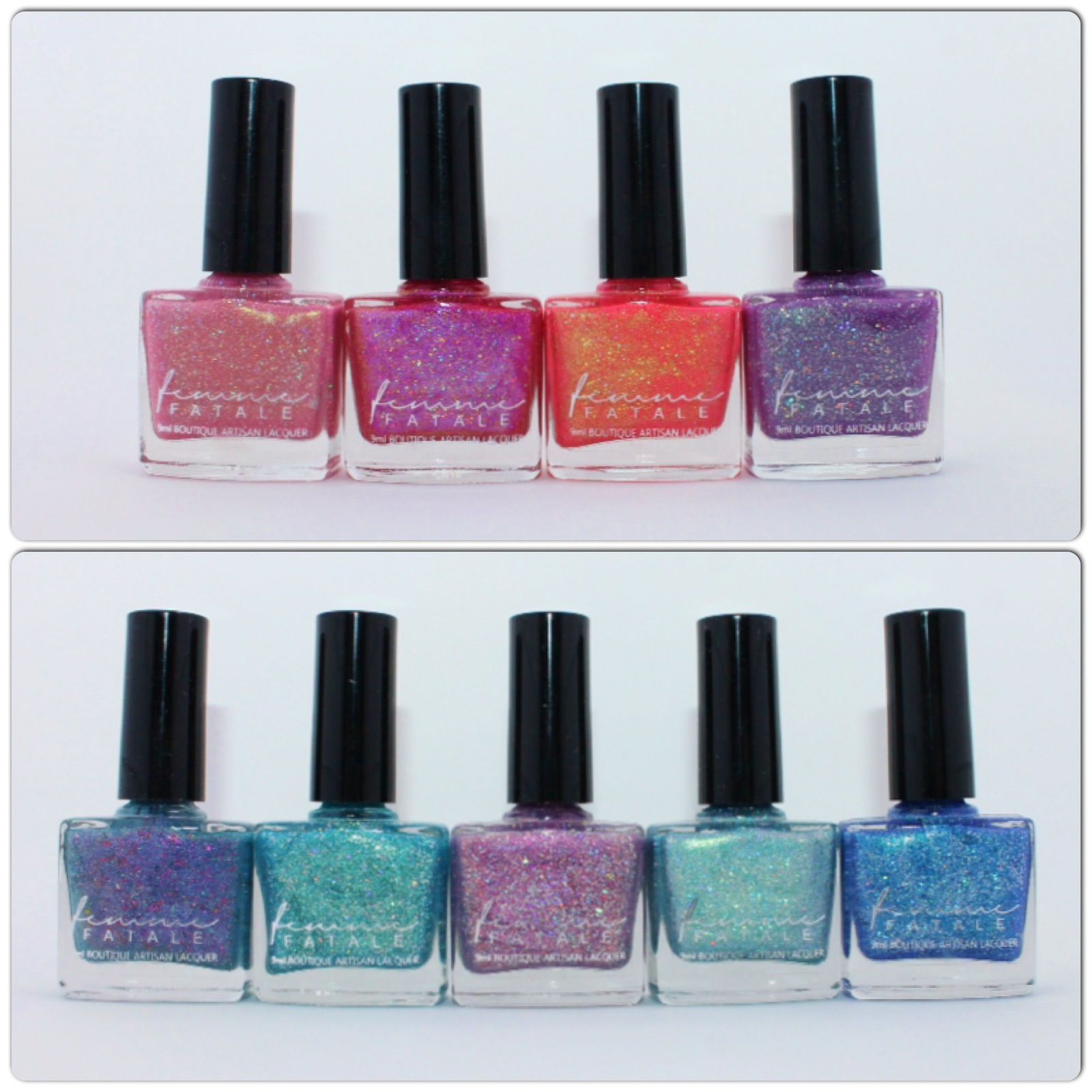 Femme Fatale Odelette (RCUK), Love Bug (HHC), Dollface (HHC), Iris Nectar (HHC), Hyacinth Wisp (RCUK), Fontanne (RCUK), Laverna (RCUK), Tidal Stars (RCUK) & Cerulean Views (RCUK)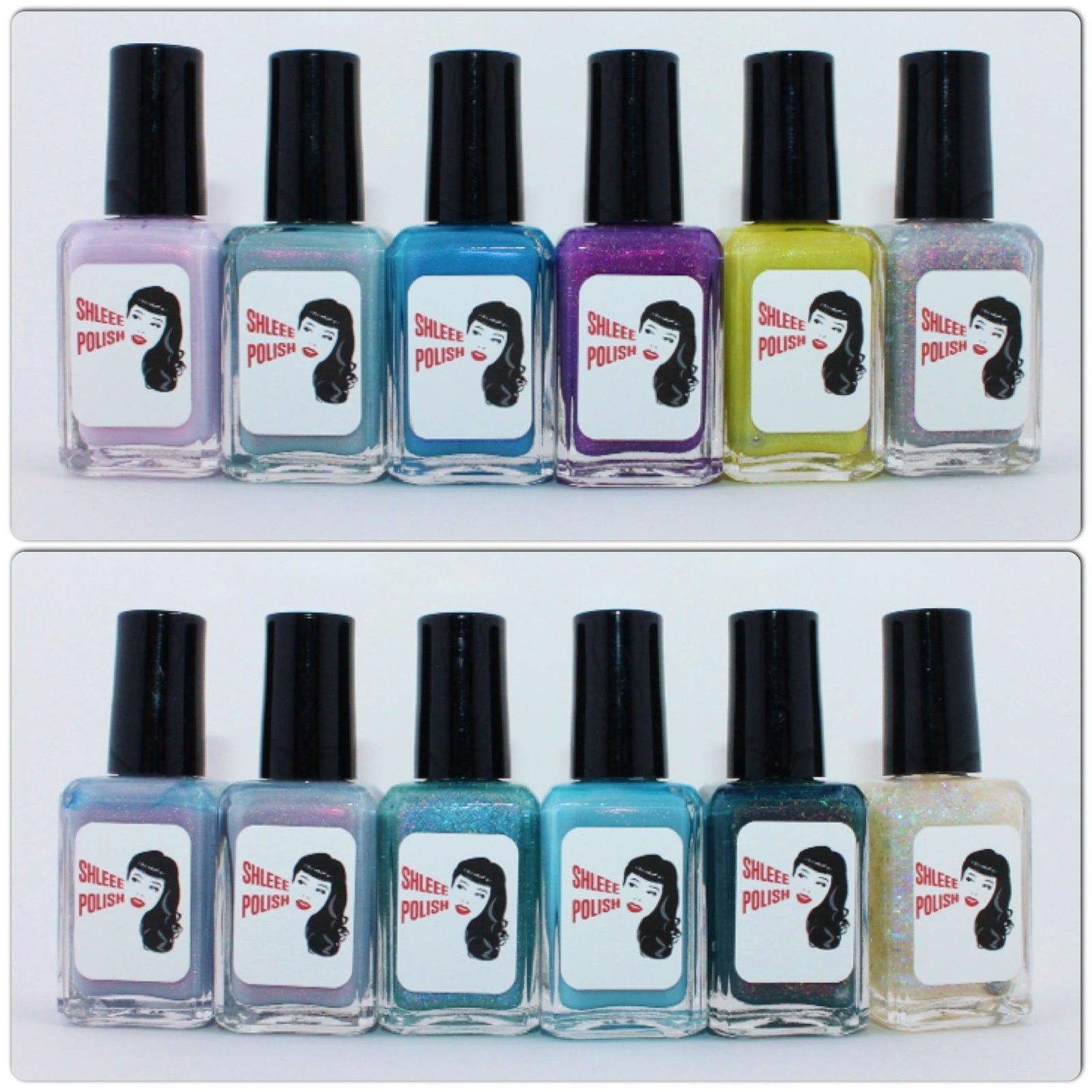 Shleee Polish Flower Moon, Sturgeon Moon, Harbor Cruise, Enchanted Berries, Chartreuse Cocktail, Moonrise Spell, Pink Moonrise, Pink Moonrise 2.0, Siren Scales, Scarif, Destruction of Jedha & Cosmic Kaleidoscope.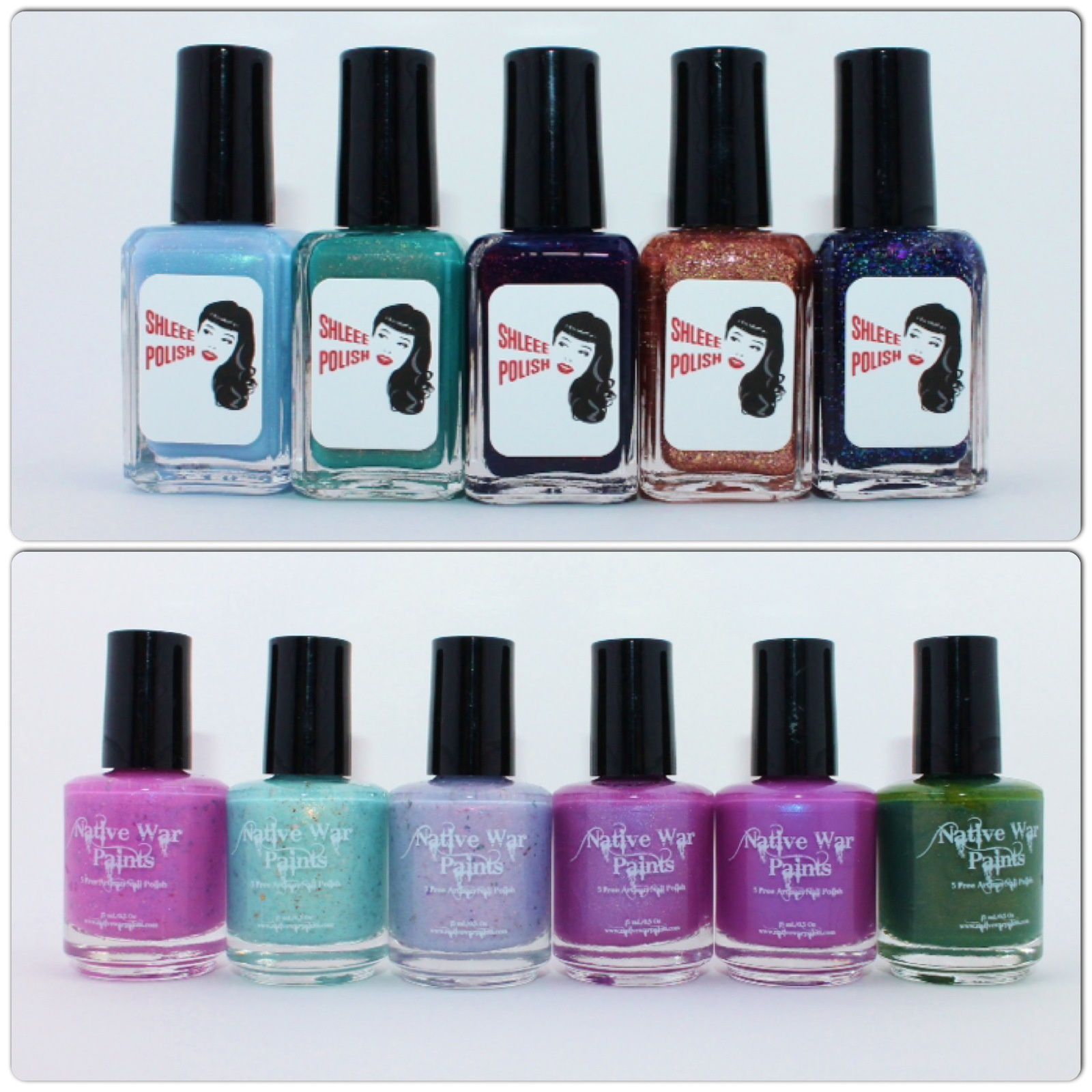 Shleee Polish Fix You with my Love, Karmageddon, Lust for Life, Heart of Rose Gold, Intoxicated. Native War Paints A Peony Saved is a Peony Earned, Larkspur of the Moment, Iris My case, New Sensation, April 2017, March 2017