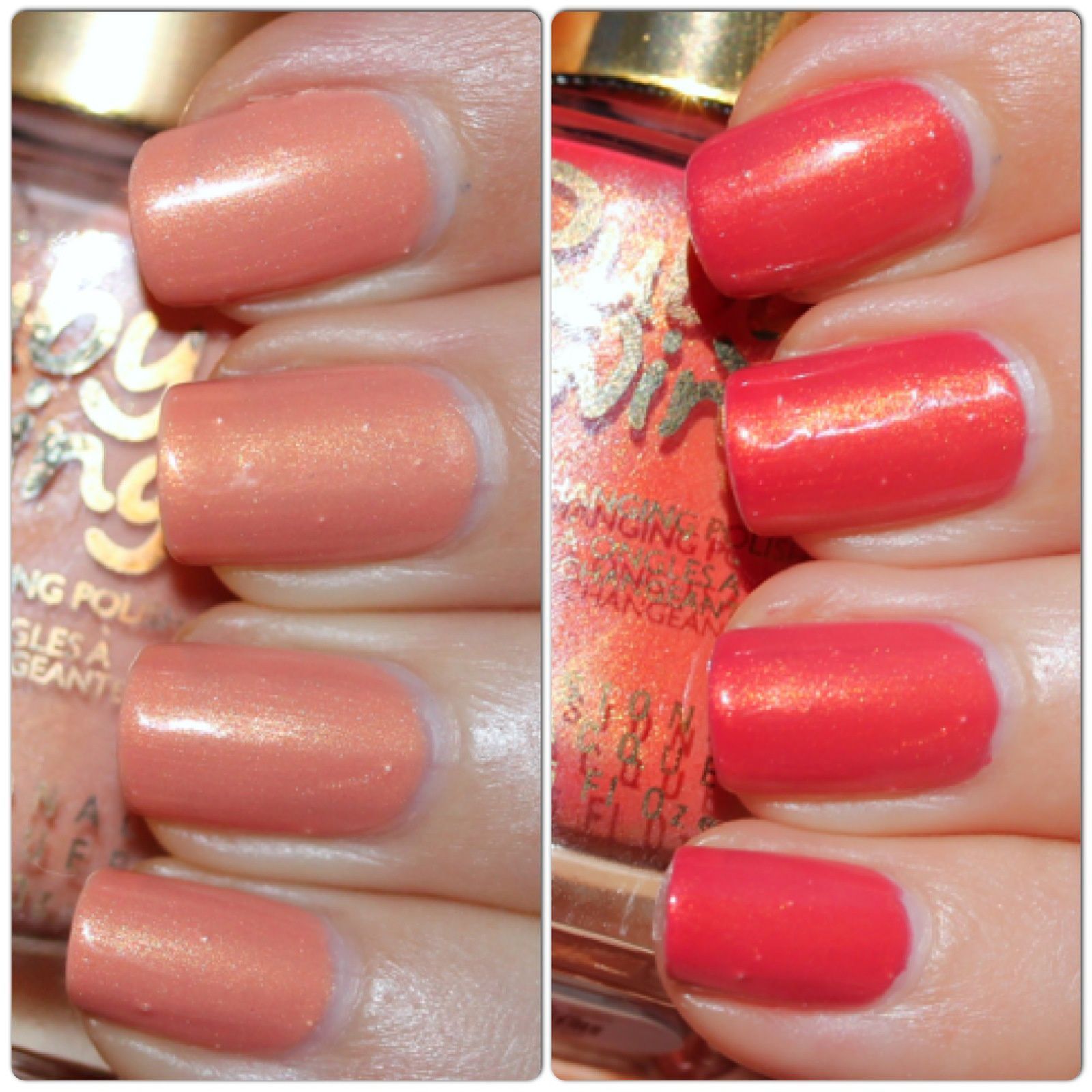 Vivant dans la région la plus ensoleillée des Etats-Unis, je devrais en profiter pour porter ce genre de vernis plus souvent. Je parle de vernis qui changent de couleur au soleil. C'est vraiment un truc génial, je ne peux pas m'empêcher de regarder mes ongles à chaque fois que je vais dehors, juste pour admirer le changement de couleur. Ruby Wing est une de mes marque de vernis "color changing" préférée, et en même temps il n'y a pas beaucoup de marques spécialisées dans ce type de vernis (l'autre marque qui me vient en tête c'est Del Sol). Habituellement je n'ai aucuns soucis avec la formule des vernis Ruby Wing, mais celui-ci m'a posé quelques soucis et a beaucoup "bullé" à l'application (et cela peut se voir sur les photos).
Living in the sunniest city in the US, I should take advantage of it to wear this kind of varnish more often. I'm talking about sun color changing polishes. It's really a great thing, I can not help but look at my nails every time I go outside, just to admire the color change. Ruby Wing is one of my favorite sun color changing brands, and at the same time there are not many brands specialized in this type of varnishes (the other brand that comes to mind is Del Sol) . Usually I have no worries with the Ruby Wing formula, but this one gave me a hard time and has "bubbled" a lot at the application (and this can be seen in the picture).
Sally Hansen Complete Care 4-in-1 Extra Moisturizing Nail Treatment / Ruby Wing Silk Sheets / HK Girl Top Coat
Ruby Wing Color Changing Nail Polish - Changes Color Indoor & Outdoor!
Welcome to the Ruby Wing Nail Polish Online Shop!