J'ai récemment reçu une nouvelles VoxBox, la Rosy VoxBox, et j'avoue que j'aime tout ce qu'il y a dedans, ce qui plutôt rare (il y a toujours un ou 2 produits que je n'aime pas vraiment). Je vais par exemple commencer par les Fancy Feet Ball of Foot Cushions, qui sont des Coussinets plantaires pour protéger les pieds dans les chaussure à talons. J'utilise des tonnes de ces coussinets, pour l'avant pied, les talons, en même la voûte plantaire... parce que j'aime les chaussures mais j'ai les pieds très très sensibles. Alors ces petits coussinets pour être utilisés dès ce week-end.
Ensuite le déodorant Secret Clinical Strength Invisible Solid Completely Clean . C'est le déodorant que j'utilise tous les jours, car je transpire beaucoup de base, mais en plus ici en Floride vous imaginez un peu comment je transpire tout le temps, et ce déodorant aide beaucoup pour limiter ma transpirations, mais aussi les odeurs, car il sent bon mais je ne fais pas d'allergies (je suis allergique au parfums synthétiques). Donc je suis contente d'avoir reçu un back-up dans cette box.
I recently received a new VoxBox, the Rosy VoxBox, and I admit that I love everything in it, which is rather unusual (there are always one or two products that I do not really like). I am going to start with the Fancy Feet Ball of Foot Cushions, which are foot pads to protect feet in heeled shoes. I use tons of these pads, for the front foot, the heels, even the arch of my feet... because I like the shoes but I have very very sensitive feet. And these pads will be put to good use this weekend.
Then the Secret Clinical Strength Invisible Solid Completely Clean deodorant. It's the deodorant that I use every day, because I sweat a lot naturally, but here in Florida you can imagine how it get worse pretty much all the time, and this deodorant helps a lot to limit my sweating but also with bad smell because it smells good but I do not give me rashes (I'm allergic to synthetic perfumes). So I'm glad I got a back-up in this box.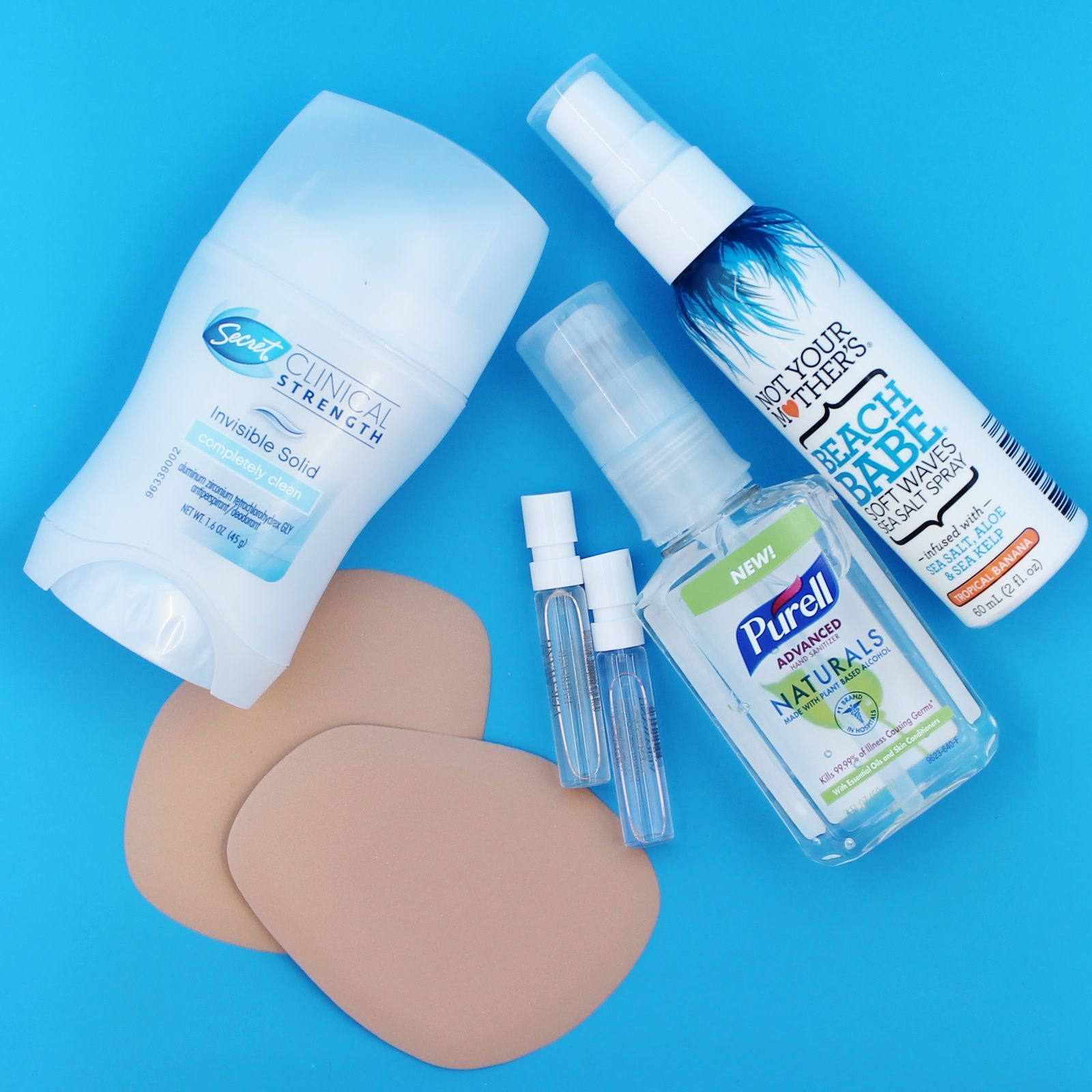 Fancy Feet Ball of Foot Cushions, Secret Clinical Strength Invisible Solid Completely Clean, Not Your Mother's Beach Babe Soft Waves Sea Salt Spray, PURELL Advanced Hand Sanitizer Naturals, Vera Wang Embrace Marigold & Gardenia, Vera Wang Embrace Robe Buds & Vanilla.
Ensuite j'ai aussi reçu un spray texturisant pour cheveux,Not Your Mother's Beach Babe Soft Waves Sea Salt Spray. Je n'utilise quasiment jamais rien sur mes cheveux à part du démêlant. mes cheveux sont plats, sont volumes, et il est très difficile pour moi de leur donner de la texture car cela ne tient jamais bien longtemps. J'avais déjà testé ce spray il y a quelques mois, j'avais adoré (je dois cependant faire attention il y a du parfum dedans) mais j'avais oublié d'en racheter. Maintenant plus besoin d'an racheter pendant quelques temps.
J'aime aussi beaucoup le PURELL Advanced Hand Sanitizer Naturals, parce qu'il est naturel et donc sans parfums synthétiques (il ne contient que des fragrances naturelles), c'est d'ailleurs l'un des seul que je peux utiliser (avec celui qu'on utilise à l'hôpital qui d'ailleurs est sans parfum à cause des personnes allergiques).
Et enfin du parfum Vera Wang, ce qui est ironique car je suis allergique, mais cela ne veut pas dire que je n'utilise pas de parfums, juste je ne l'applique jamais directement sur ma peau, mais sur mes vêtements, et en petit quantités pour limiter les contact avec des vêtements imbibés de parfum. Et les 2 que j'ai reçu sentent vraiment super bon. J'adore les parfums à base de gardenia et de rose, ils sont parfait car floraux mais pas trop lourds. Je n'achète en général pas de parfum car j'en utilise tellement en petite quantités qu'une bouteille me dure plus d'un an, mais si je dois en racheter je pense me laisser tenter par celui à base de gardenia.
Then I also received a texturizing hair spray, Not Your Mother's Beach Babe Soft Waves Sea Salt Spray. I hardly ever use anything on my hair apart from leave-in conditioner. My hair is flat, without any volume, and it is very difficult for me to give them texture because it never holds for long. I had already tested this spray a few months ago, I loved it (I must however be careful thereis not fragrance free) but I had forgotten to re-purchase it it. Now no longer need to purchase it for a while.
I also like the PURELL Advanced Hand Sanitizer Naturals because it is natural and therefore without synthetic fragrances (it contains only natural fragrances), it is also one of the only one I can use (with the one used in the hospital which is fragrance free because of people with allergies).
And finally I receive some Vera Wang perfumes, which is ironic because I am allergic, but that does not mean that I do not wear perfumes, just I never apply it directly on my skin but on my clothes, and in small quantities to limit contact with clothes soaked in perfume. And the 2 I received smell really really good. I love perfumes with gardenia and rose, they are perfect because they are floral but not too heavy. I usually do not buy perfume because I use in such small quantities that a bottle lasts me over a year, put if I have to buy some perfume I think I will get the gardenia one.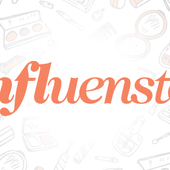 Influenster | Product Reviews, Q&A, News, and Exclusive Offers
Influenster is your source for honest product reviews. Discover new products, read beauty news, watch tutorials, and shop and share your favorite products.