Il y a des marques coup de coeur que je ne porte pas assez souvent. Et c'est le cas de la marque Lacquester. A chaque fois que je pose un de ces vernis je m'émerveille et réalise à quel point ils sont fantastiques. Aujourd'hui je porte Mint Condition en version holographique, un menthe pastel aux reflets roses (bien plus intenses en réalité qu'en photo) et avec bien sur des reflets holographiques, mais très discret, juste assez pour lui donner un petit quelque chose en plus, mais sans ternir la couleur. La formule est fantastique, et le pinceau super large et bien rond pour une application sur facile. J'adore !
There are some brands that I love and that I do not wear often enough. And this is the case with Lacquester. Every time I use one of these varnishes I am amazed and realize how fantastic they are. Today I wear Mint Condition the holographic version, a pastel mint with pink reflections (much more intense in reality than in picture) and of course with somen holographic reflections, but very discreet, just enough to give it a little something more, but without tarnishing the color. The formula is fantastic, and the brush super wide and round for a very easy application. I just love it !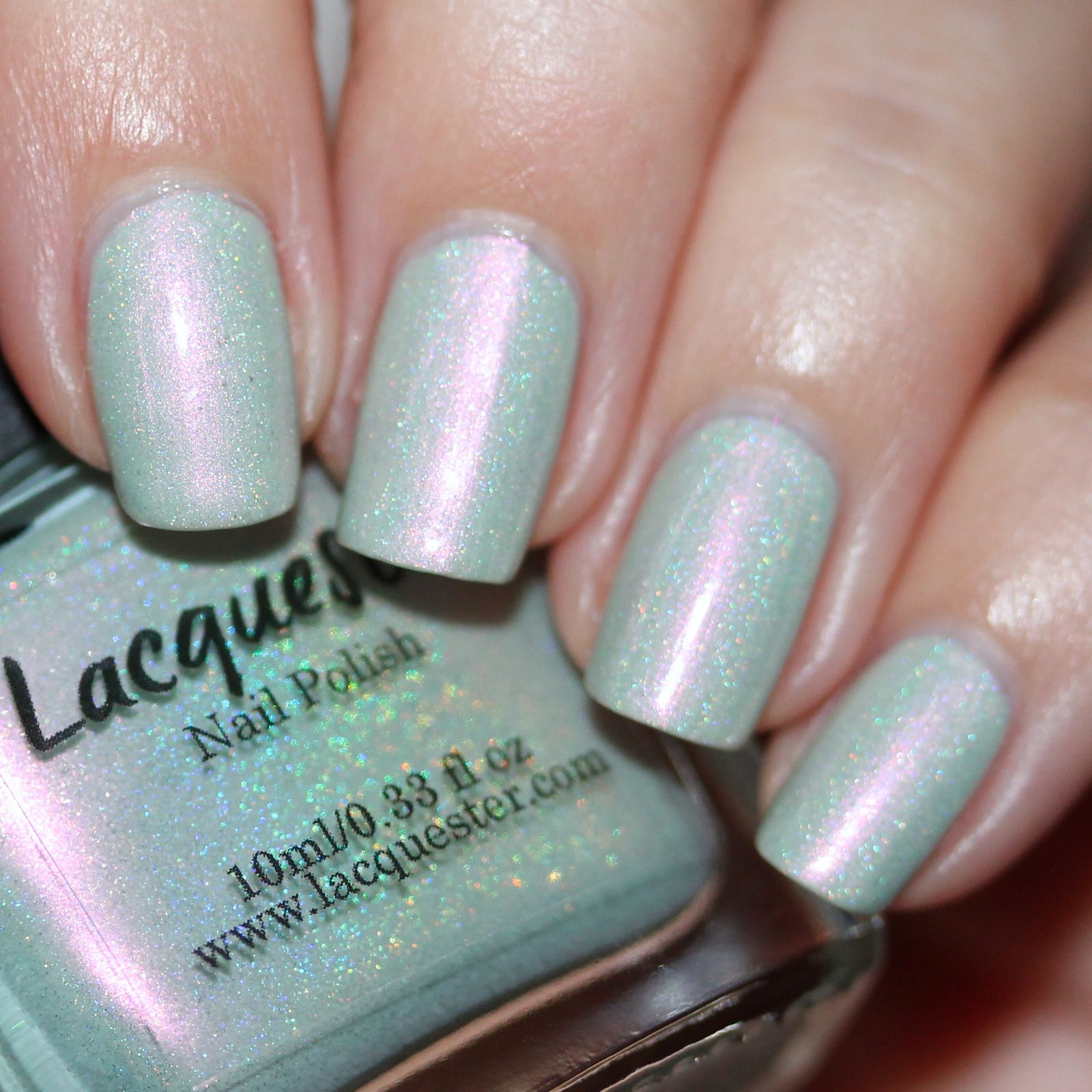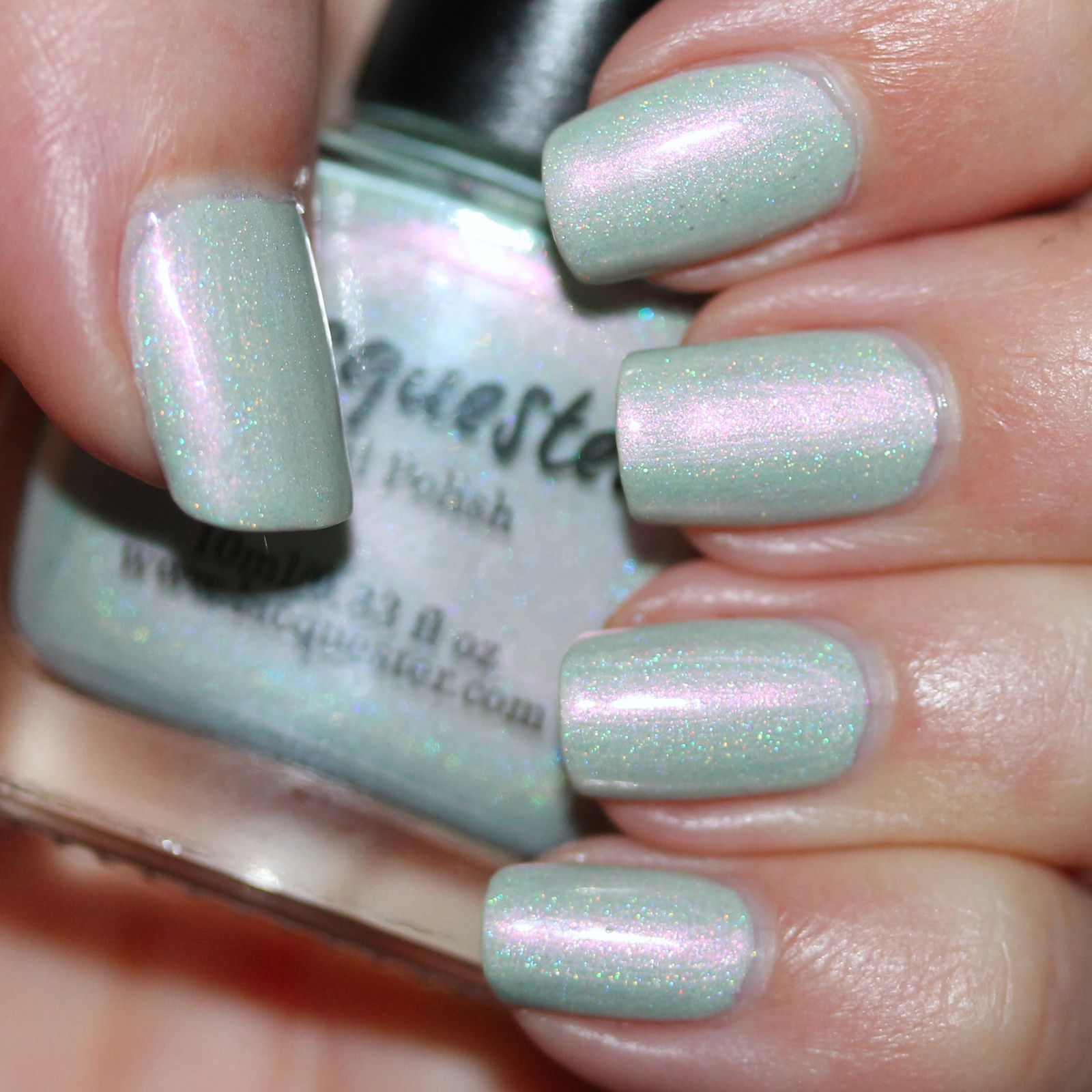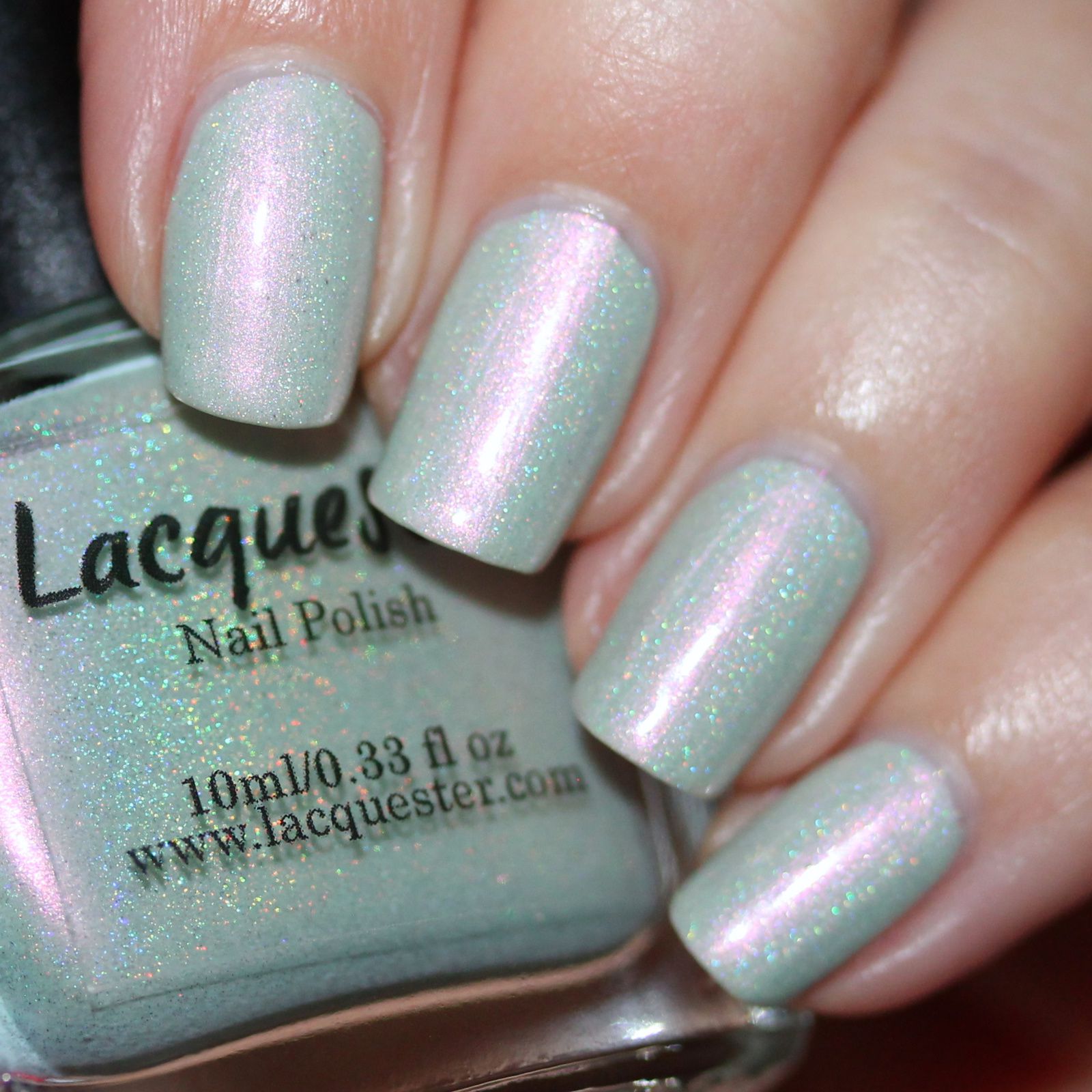 Sally Hansen Complete Care 4-in-1 Extra Moisturizing Nail Treatment / Lacquester Mint Condition (H) / Poshe Top Coat
Lacquester - Dutch Indie Polish Brand
Lacquester - Top selling Dutch Indie Polish Brand - 5-free nail polish in unique colors and finishes.