Je suis carrément passée du pastel au fluo juste comme ça. Il commence à faire chaud ici en Floride, et pour moi il est temps de sortir les sandales et les vernis fluos. J'ai posé Finger Paints Pink Perspective, une couleur qui dans le flacon semblait prometteuse (un rose fluo fuchsia), mais une fois posée elle est beaucoup plus foncée, presque corail. Cette couleur reste quand même super flashy, mais la formule manque un peu d'opacité, ce qui cependant lui donne un effet jelly assez sympa (3 couches sur les photos). J'ai eu beaucoup de compliments avec cette couleur, ce qui croyait le ou non, n'arrive pas si souvent.
I went straight from pastel to neon just like that. It's getting hot here in Florida, and for me it's time to wear out sandals and neon polishes. I am wearing Finger Paint Pink Perspective, a color that in the bottle looked promising (a bright neon pink fuchsia), but once on the nails and dry it is much darker, almost coral. This color still remains super bright, but the formula lacks a bit of opacity, which nevertheless gives it a pretty nice jelly effect (3 layers on the pictures). I had many compliments with this color, which believe it or not, does not happen that often.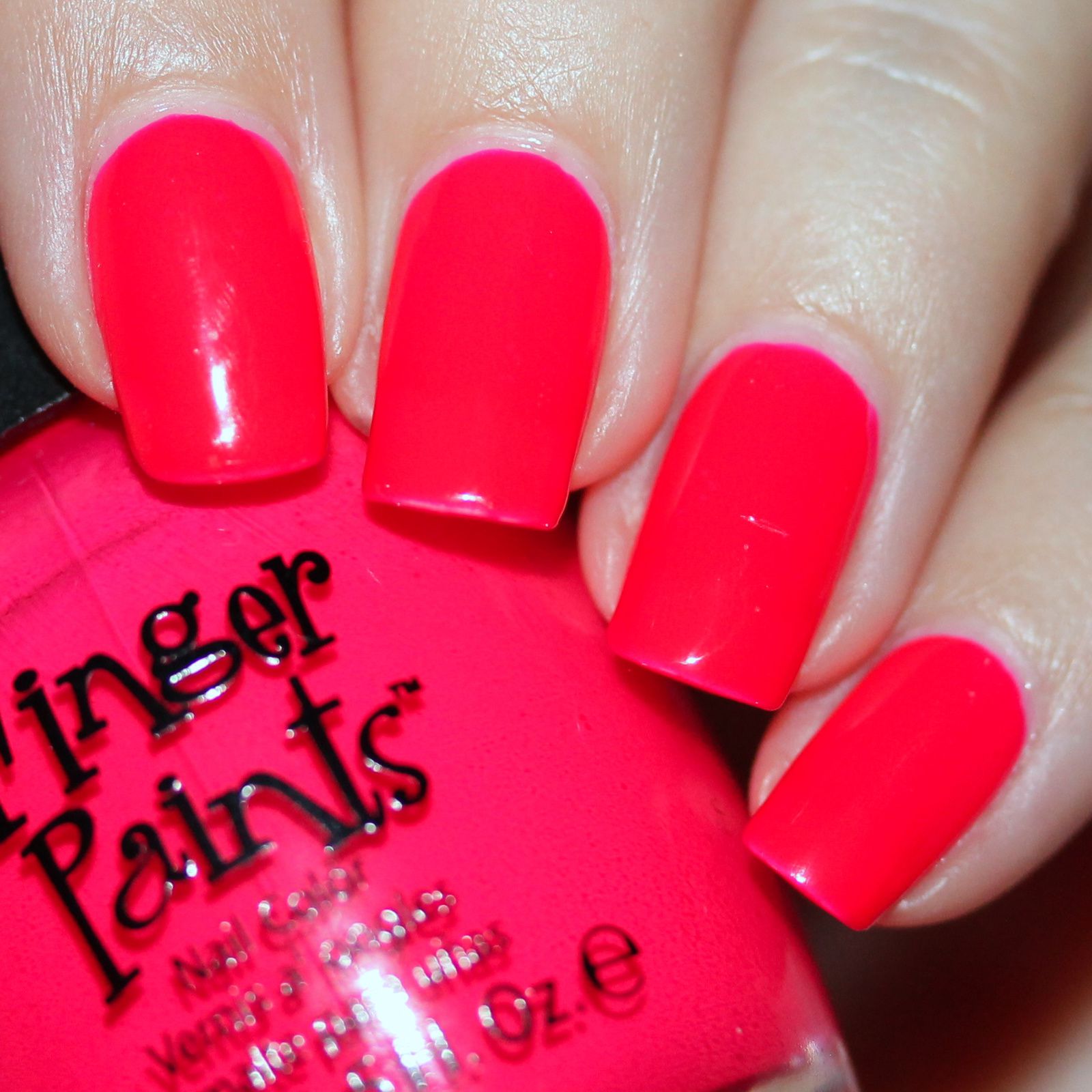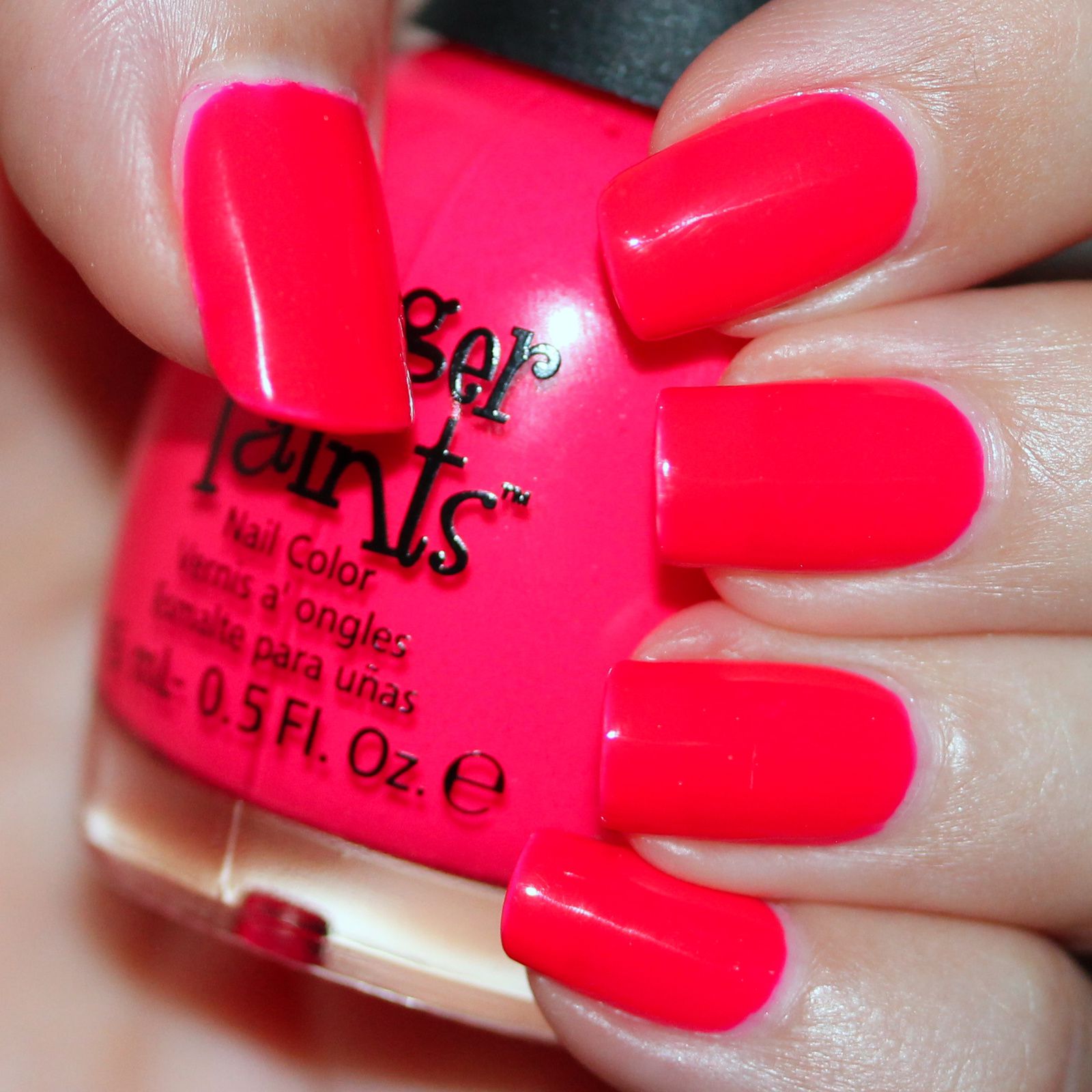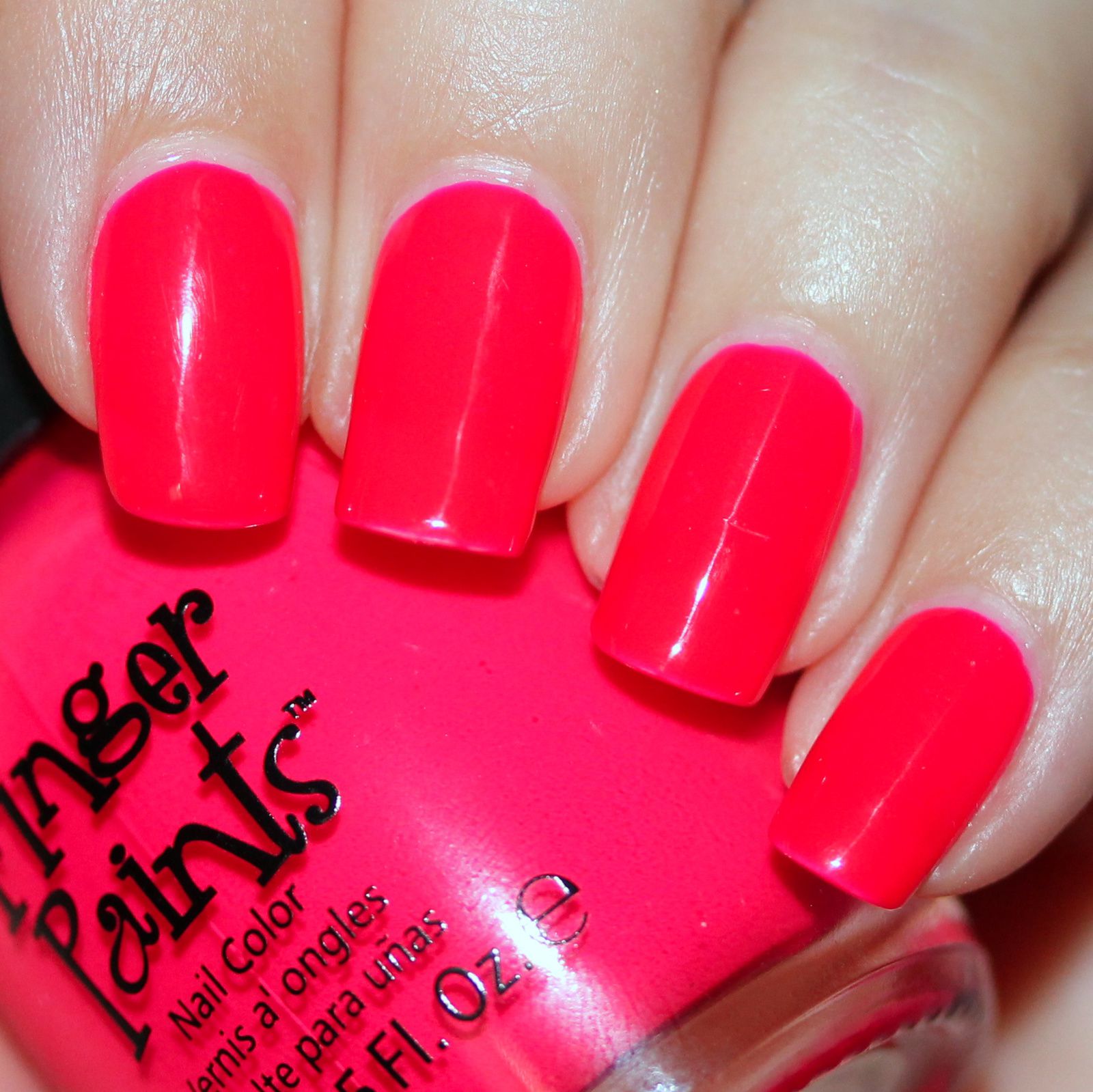 Sally Hansen Complete Care 4-in-1 Extra Moisturizing Nail Treatment / Finger Paints Pink Perspective / Poshe Top Coat
FingerPaints Nail Color Neons fabulous, bright colors are sure to make a great impression.
http://www.sallybeauty.com/fingerpaint-nail-neons/SBS-806112,default,pd.html