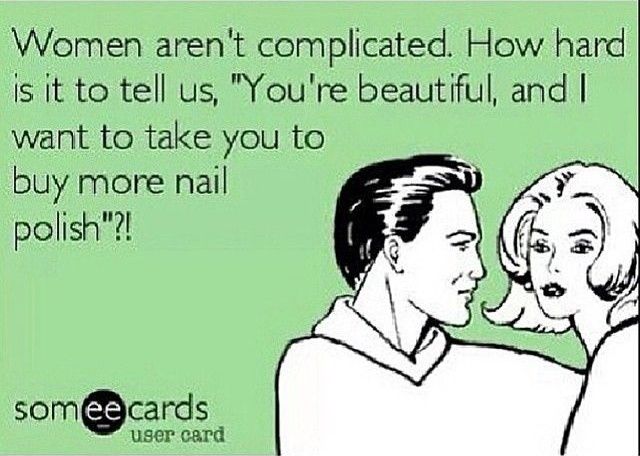 Je n'ai pas fait trop d'achats ce mois-ci, Je me suis laissée tentée par quelques Tonic Polish et Shleee Polish, mais à part cela je n'ai pas fait de folies. J'ai aussi reçu de nouveaux Femme Fatale qui sont de toute beauté, mais je vous laisse découvrir mon butin de ce mois de Janvier 2017.
I did not make too many purchases this month, I was tempted by some Tonic Polish and Shleee Polish, but apart from that I did not go crazy. I also received some new Femme Fatale which are beautiful, but I let you discover my haul for this month of January 2017.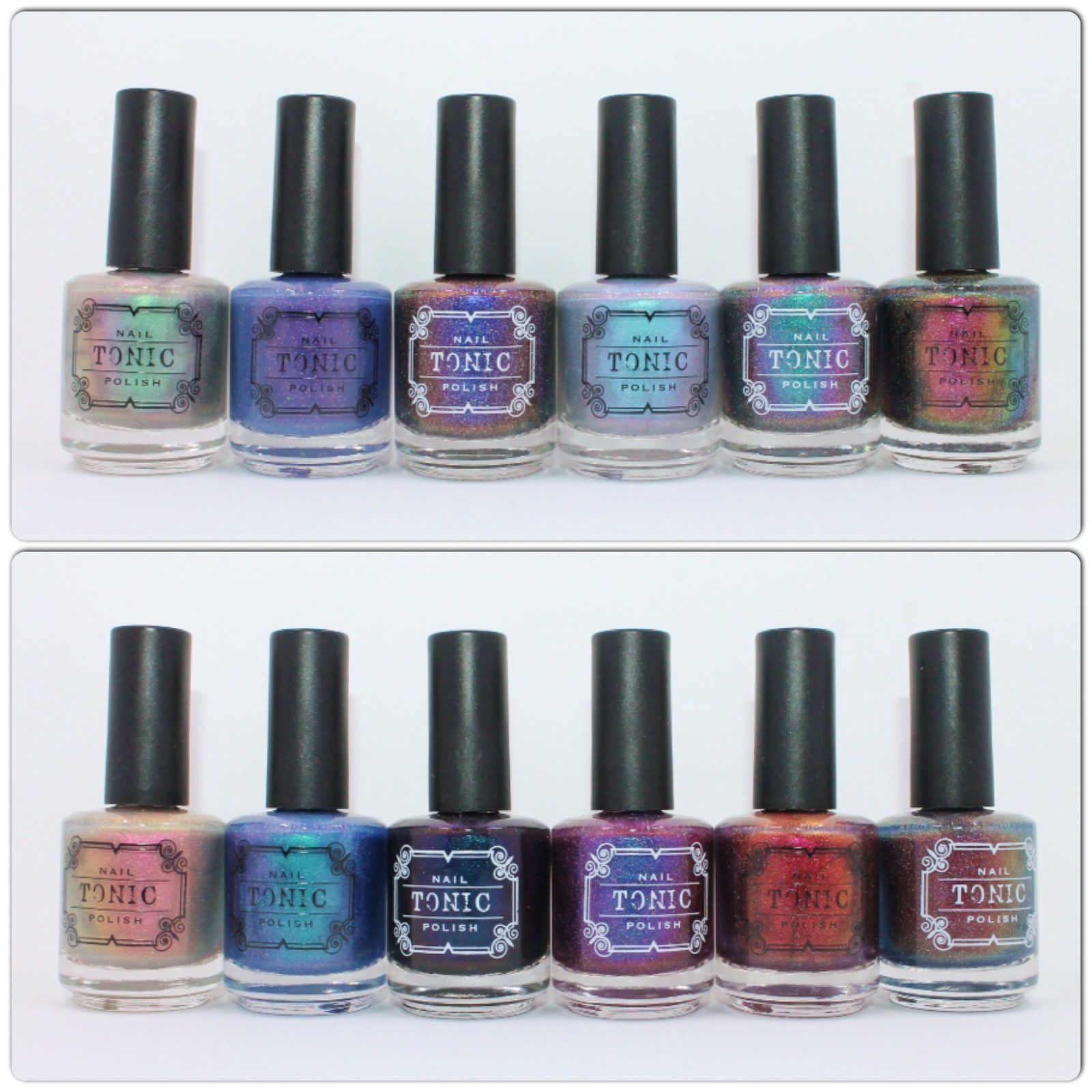 Tonic Polish Greenglow, Stars at Twilight, Magnetic Midnight, Luminescent, Dragon Tears, Mermais Scales, Incandescent, Dorothy, Sophia, Blanche, Rose, Alchemy.
Comme je disais mon plus gros craquage a été la nouvelle collection Winter de Tonic Polish, plus le quartet de multichromes "The Golden Girls" et le duo exclusive Color4Nails. Cela semble beaucoup mais j'adore cette marque et je veux louper aucuns de leur vernis !
As I said my biggest purchase was the new Tonic Polish Winter collection, plus the multichrome quartet "The Golden Girls" and the exclusive Color4Nails duo. It sounds like a lot but I love this brand so much that I do not want to miss any of their release!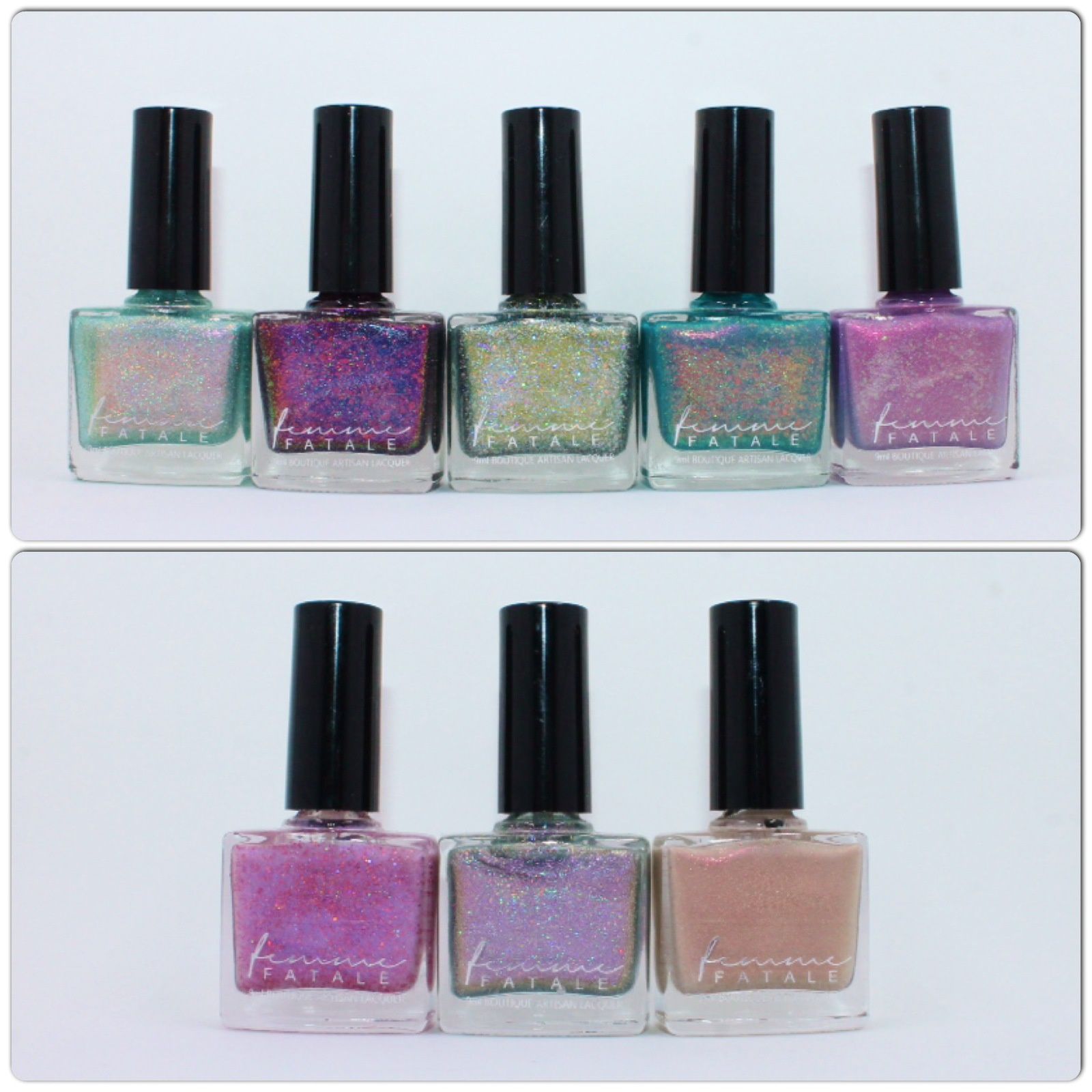 Femme Fatale Cosmetics Glittering Draught, Star of Heaven falling, Built with Shipwreched Bones, Dominion of the Sea Witch, Pride Must Suffer Pain, Promise of a Rose, Pure of Heart, Castle of the Beast.
J'ai également reçu plusieurs Femme Fatale à reviewer, dont le trio de la Saint Valentin (déjà publié sur le blog) et une bonne partie de la nouvelle collection sur le thème de la petite sirène. Vous allez les voir bientôt sur le blog, mais tout ce que je peux vous dire c'est qu'ils sont tous magnifiques !
I also received several Femme Fatale to review, including the Valentine's Day trio (already published on the blog) and most of the new collection on the theme of the little mermaid. You will see them soon on the blog, but all I can tell you is that they are all gorgeous!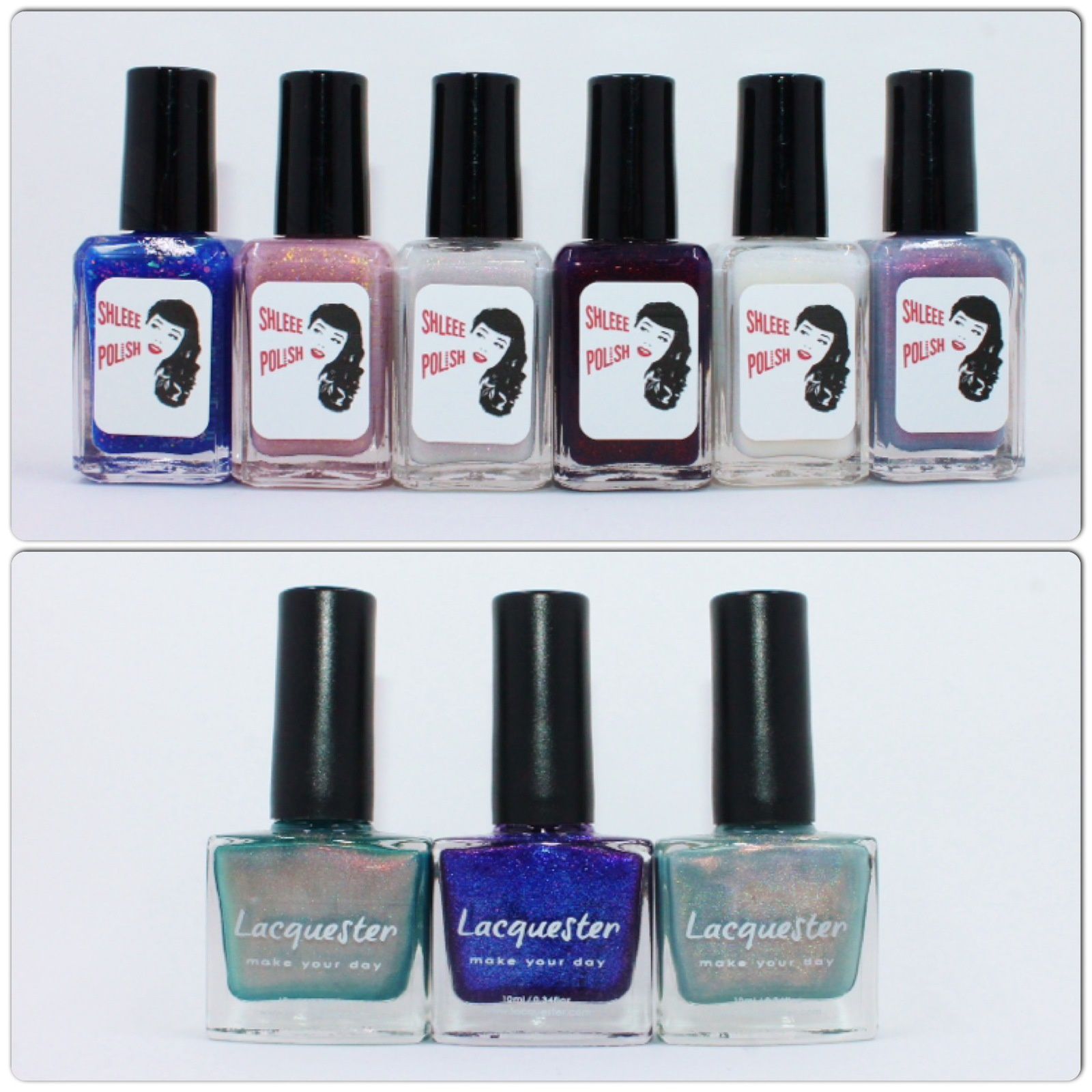 Shlee Polish Sea Fairy, Leave a Trace, Pink Moon Fairy, Temptress, Swan Song, Stormy Sunrise. Lacquester Echoes of Summer, Purplexit, Cocooning.
Comme d'habitude j'ai commandé quelques Shleee Polish lors des restocks hebdomadaires, mais comme vous pouvez le constater je me suis un peu limitée, j'en ai commandé moins que d'habitude LOL. J'ai aussi craqué sur 3 nouveaux Lacquester qui sont vraiment sublimes.
As usual I ordered some Shleee Polish at the weekly restocks, but as you can see I limited myself a bit, I ordered less than usual LOL. I also fell for these 3 new Lacquester which are really sublime.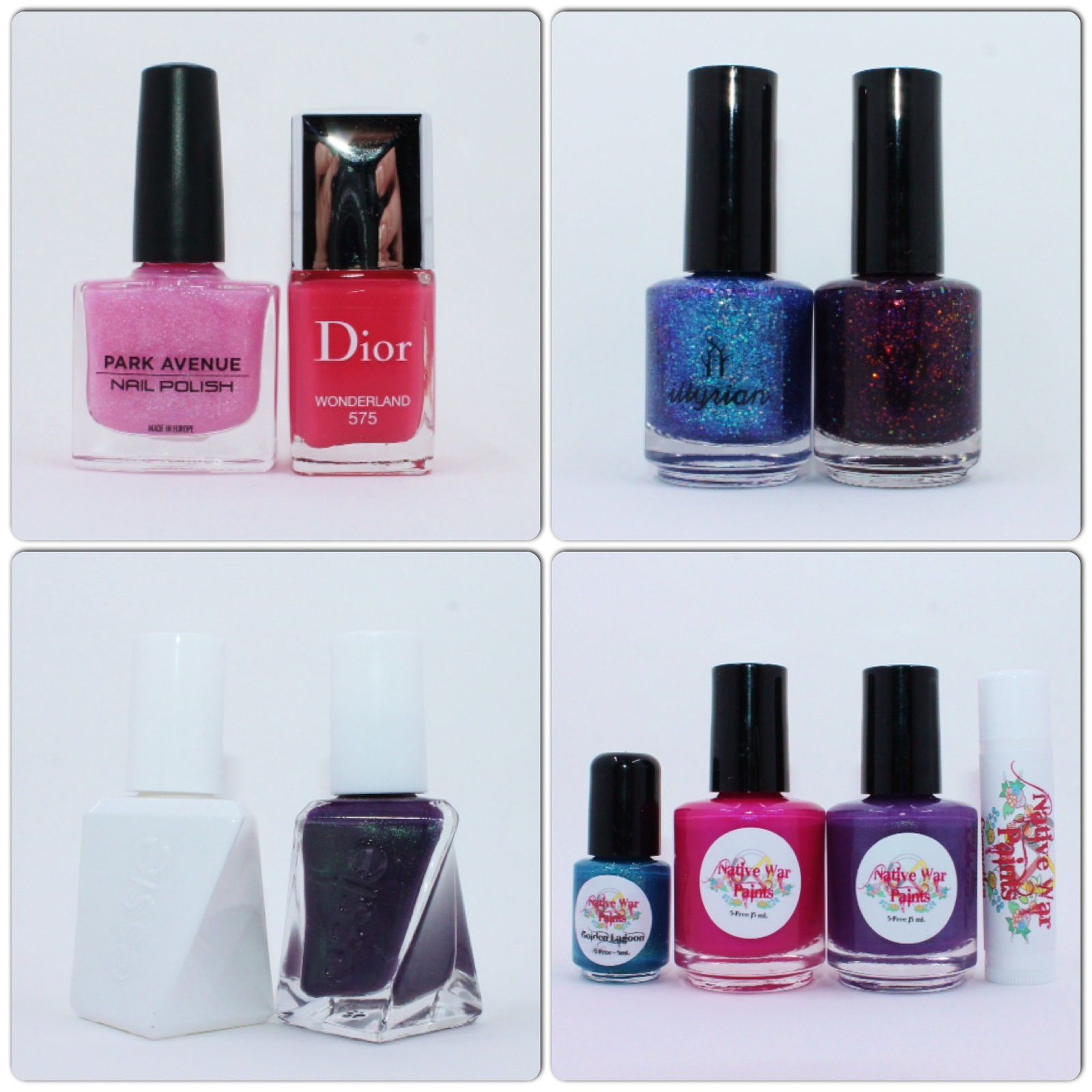 Park Avenue 62. Dior Wonderland. Illyrian Polish Winter Morning & Winter Twilight. Essie Gel Top Coat & Twill Seeker. NWP Monthly Box January 2017
Et pour finir 2 vernis que j'ai reçu en cadeau, Park Avenue 62 de la part de mon amie Noelle, et Dior Wonderland de la part de mes parents. J'ai aussi profité de ma commande Color4Nails pour prendre le nouveau duo exclusif de Illyrian Polish. Lors de l'un de mes passage aus CVS j'ai décidé de tester les vernis gel de Essie, et j'ai aussi reçu la nouvelle NWP monthly box qui est fantastique et sera bientôt sur le blog.
And finally 2 varnishes that I received as a gift, Park Avenue 62 from my friend Noelle, and Dior Wonderland from my parents. I also took advantage of my Color4Nails order to take the new exclusive Duo from Illyrian Polish. During one of my CVS trip I decided I wanted to try the Essie gel varnishes, and I also received the new NWP monthly box which is fantastic and will soon be on the blog.