Cela ne va peut être pas vous surprendre mais cette collection sur le thème de la petite sirène, je l'attendais depuis longtemps. Depuis que j'ai su que Sophie avait choisi ce thème, je trépignais d'impatience. Dès que j'ai reçu les vernis (5 des 9 couleurs seulement) j'ai su que cette collection serait ma préférée. Les couleurs sont fantastiques, j'ai vraiment hâte de voir les 3 autres couleurs car je sais qu'il me les faudra ! En attendant je vous laisse découvrir les 5 petites merveilles que j'ai reçu.
This may not surprise you but this little mermaid collection, I had been waiting for its release for a long time. Since I knew that Sophie had chosen this theme, I was trembling with impatience. As soon as I received the varnishes (5 of the 9 colors only) I knew that this collection would be my favorite of all times. The colors are fantastic, I really look forward to see the other 3 polish because I know I will need them in my life ! In the meantime I let you discover the 5 little wonders that I received.
Pride Must Suffer Pain est un turquoise (chaud) violet (cool) thermique avec de légers reflets rouges, quelque reflets holographiques et des flakies iridescentes bleues vertes.la formule n'est pas très opaque mais est le résultat final est complètement opaque avec 3 fines couches. C'est certainement mon préféré des 5 que j'ai reçus. Je l'adore !
Pride Must Suffer Pain is a turquoise (warm) to purple (cool) thermal with a faint red glow, holographic scattering and aqua/green shifting flakes. It is a little sheer but is completely opaque with 3 thin coats. It is definitely my favorite of the 5 shades I received. I love it!
Dominion of the Sea Witch est une couleur turquoise vive crelly avec ldes reflets rouges, remplie de reflets holographique dorés et de paillettes iridescentes rouges. Il est super lumineux et coloré, mais il n'est pas très opaque. Avec seulement 2 couches minces le bord libre de mes ongles est encore visible, mais je suppose qu'avec une 3ème couche l'opacité serait presque complète.
Dominion of the Sea Witch is a bright teal crelly base with soft red glow, filled with golden holographic accent and an array of red iridescent glitter. It is super bright and colorful but it is pretty sheer. With only 2 thin coats you can slightly see the free edge of my nails, but I guess that a 3rd coat would give it almost full opacity.
Glittering Draught est un vert écume lumineux, rempli de petites flakies argentés holographiques, de paillettes iridescentes rouges et de reflets roses intenses. Encore une fois, celle-ci une teinte n'est pas très opaque et nécessitera plus de 2 couches pour une opacité complète, mais elle peut également être posée sur une variété de couleur de base pour des effets différents.
Glittering Draught is a luminescent sea-foam green filled with small holographic silver flakes, red iridescent glitter and a strong pink shimmer. Again, this one a a sheer shade that will require more than 2 coats for a full opacity, but that also can be layered over a variety of base color for different effects.
Built with Shipwrecked Bones est un vert pâle dans une base légèrement bleutée, avec des accents holographiques argent. Il est super brillant, les reflets sont presque duochromes, et l'opacité est parfaite pour celui-ci.
Built with Shipwrecked Bones is a pale green shifting shimmers in a slightly blue tinted base, with silver holographic accent. It is super glittery and sparkly, the reflections are almost duochrome, and the opacity is on point for this one.
Stars of Heaven Falling est une base multicchrome violette, rose et avec soupçon de bleu, remplie de particules holographiques de paillettes iridescentes rouges. Celui-ci est également bien opaque, et très scintillant. Il est encore plus lumineux dans la vie réelle.
Stars of Heaven Falling is a multichrome base of purple, pink and a hint of blue filled with scattrered holographic particles and red iridescent glitter. This on is quite opaque as well, and very sparkly. It is even brighter in real life.
Cette collection sera disponible:

- pour une pré-vente de 5 jours de du 1-5 Février à 9AM AEST sur le site AU

- pour une vente en quantités limitées le 31 Jan a 3PM PST sur le site US

- chez tous les stockistes fin Fevrier 2017

This collection will be available:

- for 5 day presale Feb. 1st - 5th starting at 9AM AEST on the AU website

- for a capped sale at 3PM PST Jan 31st on the US website

- from all stockists late Feb. 2017 onward
Femme Fatale Cosmetics - Australian boutique for local & imported artisan cosmetics.
Established in 2011 Femme Fatale is the leading Australian online boutique for handmade cosmetics & lacquer, plus additional beauty care items produced by small-scale businesses. We stock over 40 ...
AU presale Feb 1st - 5th 9AM  AEST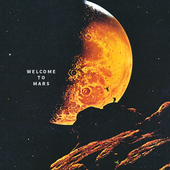 You are now on the US site for Femme Fatale. All purchases on this site will ship from our US distribution warehouse. Stock is premade and ready to ship, so please note inventory is limited. Visit ...
US capped sale starting 3PM PST Jan 31st