Je suis un peu en retard car les pré-commandes pour ce trio ont déjà commencé sur le site australien (lien en base de page) et se termineront le 12 janvier (sur le site US c'est une seule mise en vente jusqu'à ce qu'ils soient épuisés). Alors cette année le thème de trio de la Saint Valentin c'est La Belle et la Bête; je dois avouer j'attends le film avec impatience, bien que ce ne soit pas mon Disney préféré j'ai hâte de voir le rendu en film. Bref concentrons-nous sur les vernis, comme je disais donc c'est un trio, 3 jolies couleurs spécialement conçues pour le Saint Valentin (oui je sais c'est dans plus d'un mois mais rappelez-vous c'est une pré-commande donc les vernis ne vont pas arriver tout de suite). Les couleurs sont plus discrètes que j'aurais aimé, mais j'aime beaucoup les reflets de ces vernis.
I am a little late because the pre-orders for this trio have already started on the Australian website (link at the end of this article) and will end January 12th (on the US website it is a one time capped release until they sold out). So this year the Valentine's Day trio's theme is Beauty and the Beast. I must admit I am looking forward to the movie release, although it is not my favorite Disney I can not wait to see what the movie will be like. Anyway let's focus on the varnishes, as I said it is a trio, so 3 pretty colors specially created for Valentine's Day (yes I know it is in more than a month but remember it is a pre-order therefore the varnishes will not arrive right away). The colors are more discreet than I would have liked, but I like the reflections of these varnishes.
Le premier et mon préféré c'est Castle of the Beast. J'adore les vernis beige aux reflets rouges, je ne sais pas pourquoi ce genre de couleur me donne envie de vacances (plage, cocotiers...). Non seulement les reflets sont très intenses et la formule est bien opaque, mais il possède en plus des micro-paillettes dorées qui lui donne un peu plus de reflets.
The first and my favorite is Castle of the Beast. I love beige with red shimmer polishes, I do not know why this kind of color makes me want to go in vacation (beach, coconut trees ...). Not only the reflections are very intense and the formula is quite opaque, but it also has gold micro-glitter which gives it a little more reflections.
Femme Fatale Pure of Heart est un gris metallisé holographique, légèrement multichrome et avec des reflets roses/violets très intenses (plus intenses en réalité qu'en photo. En photo les reflets metallisés prennent le dessus). Le formule est bonne, plutôt bien opaque, et tous ces reflets sont vraiment intenses et tellement plus beaux en réalité qu'en photo.
Femme Fatale Pure of Heart is an holographic metallic gray, slightly multichrome and with very intense pink / purple reflections (more intense in reality than in photo. On picture the metallic reflections are more dominant). The formula is good, rather opaque, and all these reflections are really intense and so much more beautiful in reality than in picture.
Et enfin Promise of a Rose, un vernis a paillettes roses avec des reflets violets un peu bleus. Les reflets sont là aussi très intenses, mais la formule n'est pas opaque du tout, il peut être porté tel quel mais je pense qu'il serait plus joli par dessus un rose pâle ou même un rose vif.
And finally Promise of a Rose,a polish with pinkglitter and purple, even a little blue, reflections. The reflections are also very intense, but the formula is not opaque at all, it can be worn as is but I think it would look better over a pale pink or even a bright pink.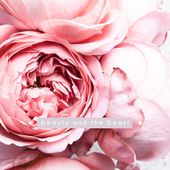 You are now on the US site for Femme Fatale. All purchases on this site will ship from our US distribution warehouse. Stock is premade and ready to ship, so please note inventory is limited. Visit ...
Limited Edition release in one launch only with capped numbers, starting Jan 7th.
presale - Femme Fatale Cosmetics
Established in 2011 Femme Fatale is the leading Australian online boutique for handmade cosmetics & lacquer, plus additional beauty care items produced by small-scale businesses. We stock over 40 ...
Limited Edition release available one time only between Jan 8th-12th presale.