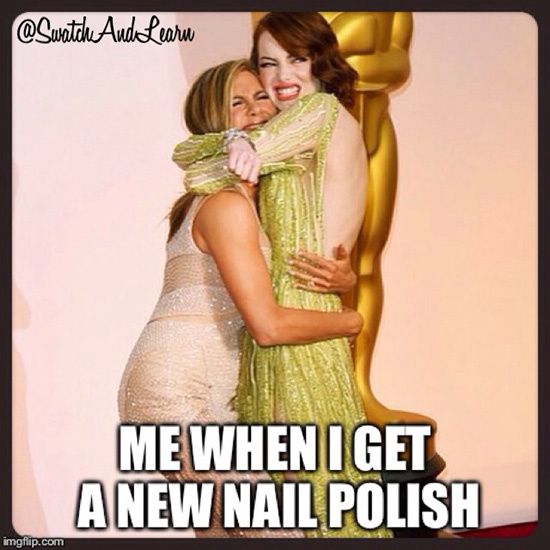 Ce mois-ci, je n'ai pas acheté beaucoup de vernis. Tout d'abord j'ai été malade quasiment tout le mois de novembre (grosse bronchite asthmastique) et comme j'étais très fatiguée j'ai passé moins de temps à faire du shopping on ligne. Mais aussi une nouvelle addiction est née ce dernier mois, Lularoe. Pour celles qui ne connaissent pas vous pouvez aller voir sur le net, mais en gros cette nouvelle addiction a pas mal dérouté mon budget vernis vers un nouveau budget Lularoe. Bref dans la vie il faut faire des choix, et en ce moment je suis un peu moins encline à faire des chats de vernis. Je vous rassure ce blog ne va pas dépérir LOL, j'ai d'ailleurs fait pas mal d'achats de vernis lors du Black Friday, mais je ne les ai pas encore reçus. Donc sans plus attendre voici mes petits achats du mois de novembre.
This month, I did not buy a lot of varnishes. First I was sick almost all month (big asthmatic bronchitis) and as I was very tired so I spent less time shopping online. But also a new addiction was born this past month, Lularoe. For those who do not know what I am talking about you can go see what it is online, but basically this new addiction has pretty much baffled my polish budget towards a new Lularoe budget. Well in life you must make choices, and at the moment I am a little less inclined to make polish purchases. I reassure you that this blog will not go away LOL, I actually purchased quite a lot of varnishes dutring Black Friday, but I have not received them yet. So without further delay here is my November haul.
Shleee Polish Bloodmoon Ritual, Eggnog, Mean Girl, Million Reasons, Alchemy, I Fell Cream, Waltz of the Snowflakes, Mystic Jadeite, Joanne, These Violent Delights, I Think I Want to be Free, Reveries.
Bon cela ne vous étonnera pas, mon plus gros achat ce mois-ci c'est Shleee Polish, evidemment LOL. Comme d'habitude je commande tous les vendredi au moins 2-3 couleurs, je ne m'en lasse pas. Donc c'est 12 nouveaux Shleee Polish qui ont rejoint ma collection !
Well that will not surprise you, my biggest purchase this month is Shleee Polish, obviously LOL. As usual I order every Friday at least 2-3 colors, I do not get tired of this brand. So it's 12 new Shleee Polish that have joined my collection this month!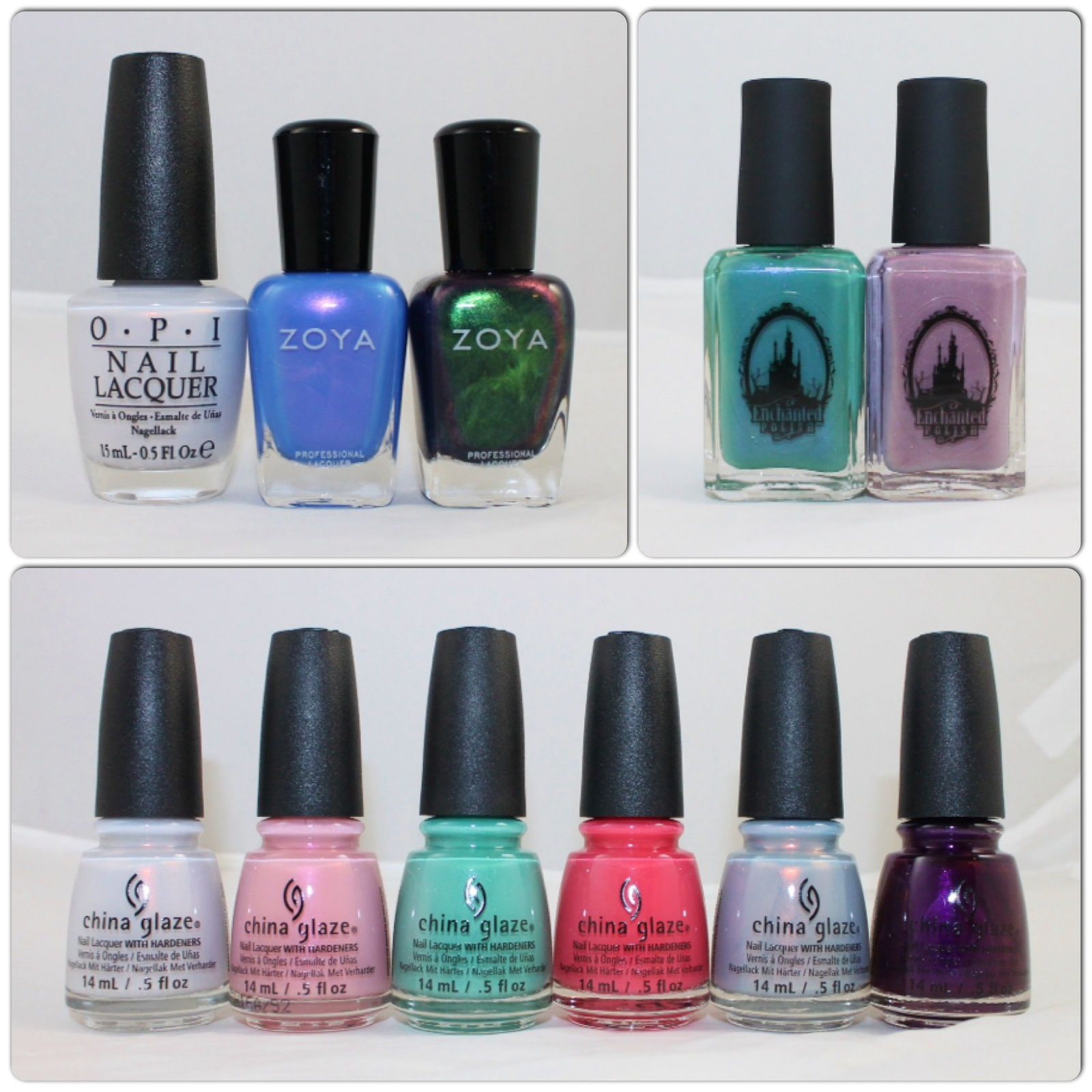 OPI Oh My Majesty! Zoya Saint & Olivera. Enchanted Polish October & November 2016. China Glaze Snow Way!, Eat Pink Be Merry, Partridge in a Palm Tree, Warm Wishes, Pearl Jammin', Purple Fiction.
J'avais ensuite quelques vernis de marques plus classiques que je voulais, et j'ai profite d'une promo de 20% sur le site HB Beauty Bar pour commander quelques OPI, Zoya et China Glaze. Et aussi j'ai reçu mes Enchanted Polish Monthlies, des shimmers comme je les aime.
I then wanted some polishes from more regular brands, and I took advantage of a 20% dicount on the HB Beauty Bar website to order some OPI, Zoya and China Glaze. And also I received my Enchanted Polish Monthlies, shimmers as I like them.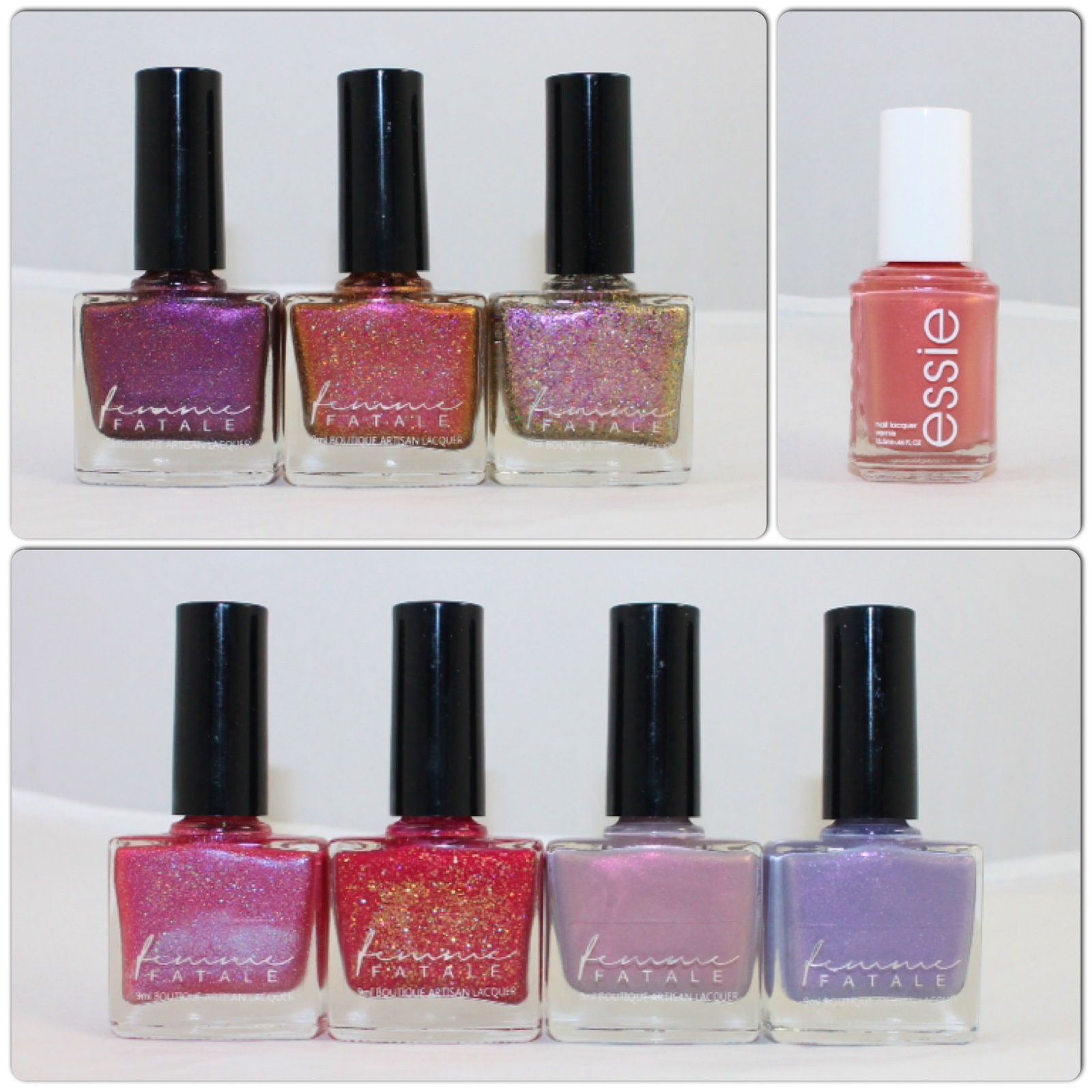 Femme Fatale The Last Resort, Welcome to Mars, The Egotrip, Venusville, Clever Girl, 2084, Ready for Dreamland? Essie Oh Behave!
Et enfin la nouvelle collection de Femme Fatale, Welcome to Mars, que vous avez déjà pu voir sur le blog. Et un petit dernier Essie, sur lequel j'ai complètement craqué au CVS en allant chercher mes médicaments (pour ma bronchite LOL). Et puis c'est tout pour le mois de Novembre, et je pense que Décembre devrait être léger en achat de vernis également, on verra bien !
And finally the new Femme Fatale collection, Welcome to Mars, which you have already seen on the blog. And a small last minute purchase with this Essie, for which I completely fell for at the CVS when going to get my medecines (for my bronchitis LOL). And then it's all for the month of November, and I think December should be light in polish purchases as well, we'll see!