Aujourd'hui je vous montre la dernière Native War Paints Monthly Box sur le thème des pommes, ou plutôt verger de pommiers. Cette box contient 2 vernis ( un full size et un mini), un top coat (full size) et une mini huile pour cuticules. Comme d'habitude le top coat et l'huile pour cutile sont parfumés, donc je ne peux pas les utiliser, mais les vernis oui. Le full size, Braeburn, est un marron rougâtre foncé, très joli et très approprié pour la saison. J'ai posé Braeburn comme couleur de base, et puis j'ai utilisé le mini, Gala, pour faire un gradient de paillettes. Gala est un vernis pailleté avec des micro-paillettes holographiques rouges et dorées. Les 2 couleurs vont très bien ensemble et la formule est 2 vernis est fantastique.
Today I have the last Native War Paints Monthly Box to show you, themed apples, or rather apple orchard. This box contains 2 varnish (one full size and one mini), a top coat (full size) and a mini cuticle oil. As usual the top coat and the cuticule oil are scented, so I can not use them, but the polish I can. The full size, Braeburn, is a dark reddish brown, very pretty and very appropriate for the season. I used Braeburn as the base color, and then I used the mini, Gala, to make a glitter gradient. Gala is a glittery polish with red and golden holographic micro-glitter. The 2 colors go together perfectly and the formula of both varnish is fantastic.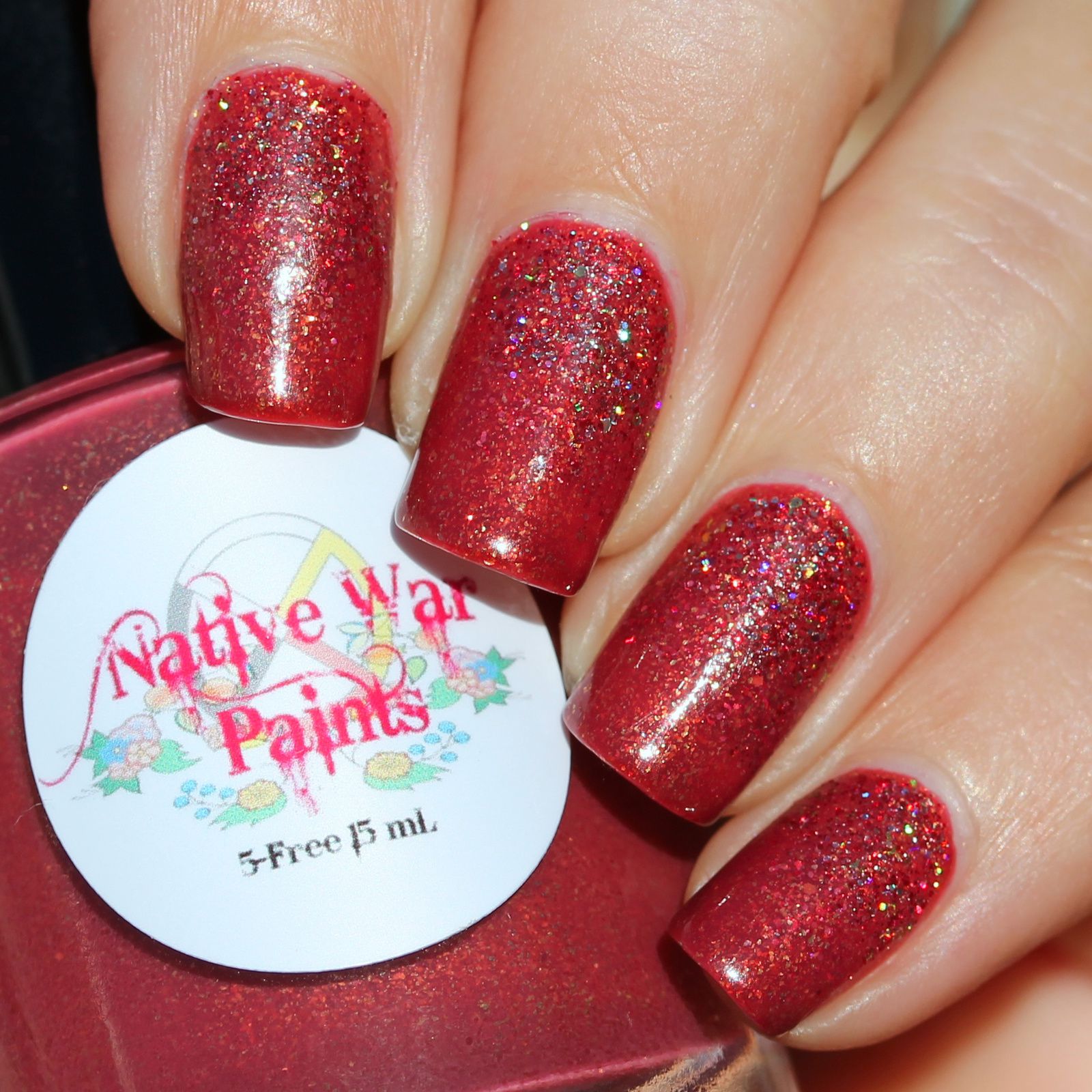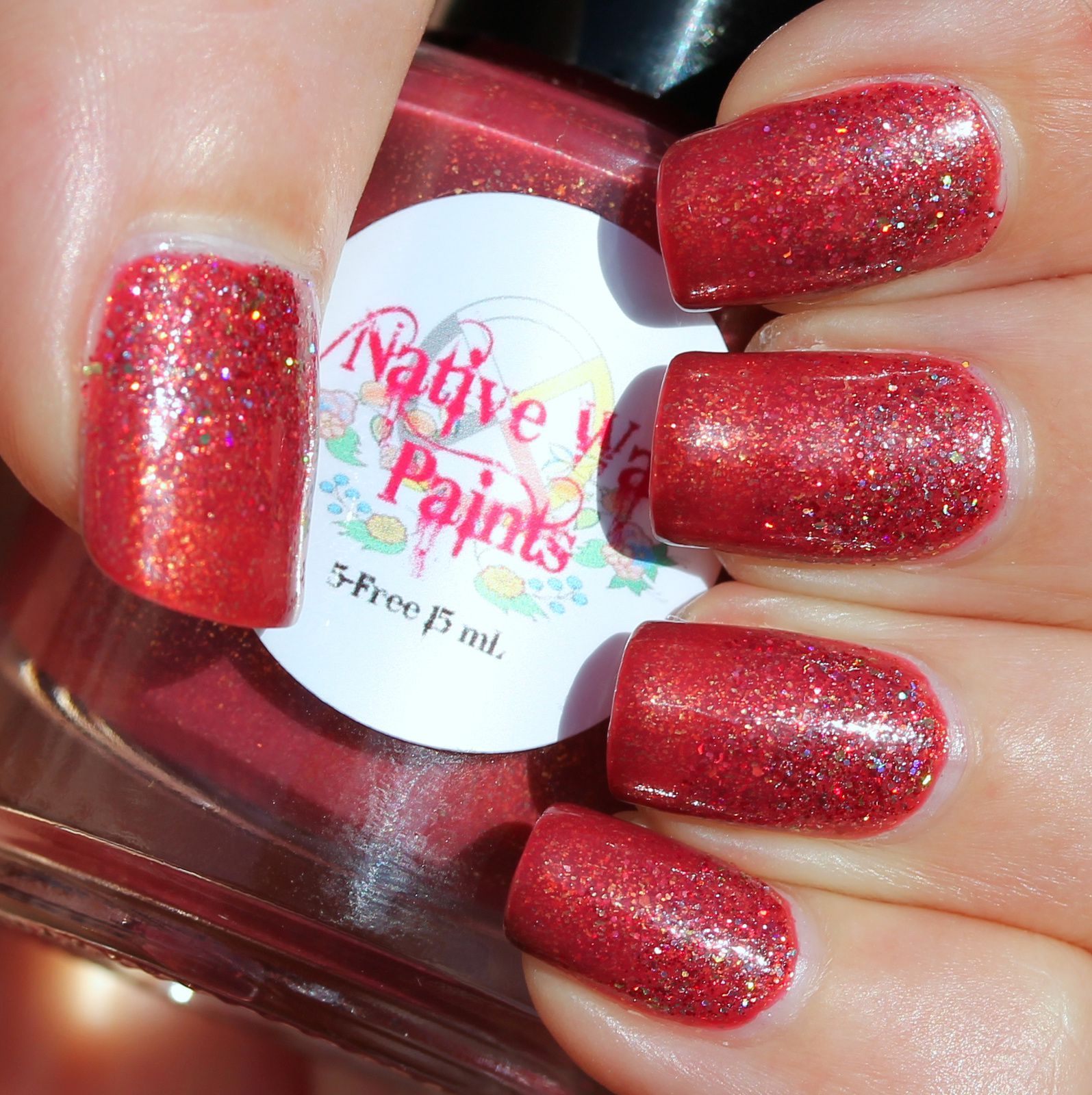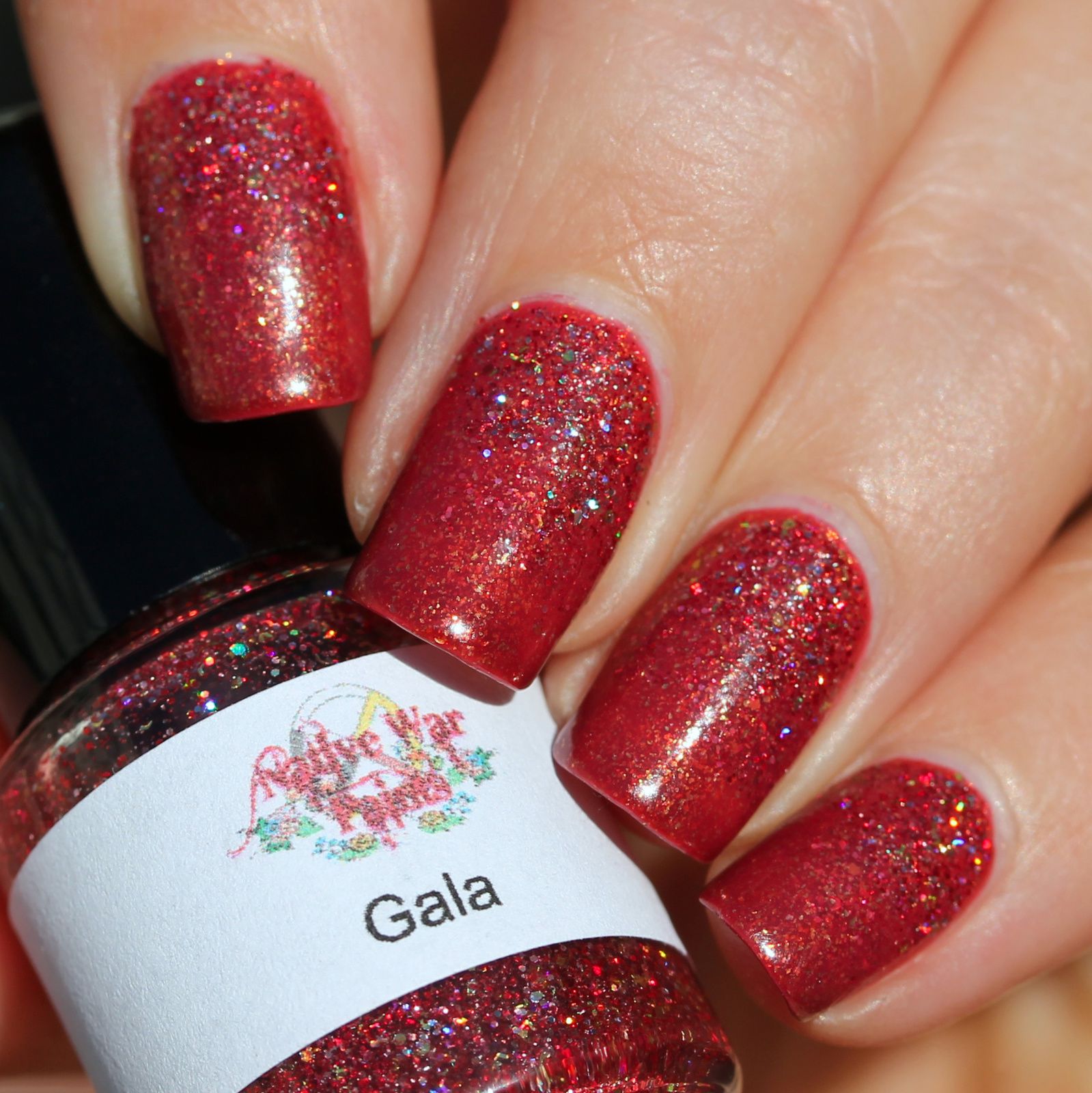 Essie Protein Base Coat / Native War Päint Braeburn (base color) & Gala (Glitter Gradient) / Sally Hansen Miracle Gel Top Coat

Subscribe to NWP Monthly Mystery Box
November 2016 Theme: Gobble Until We Wobble There will be two full size polishes and one mini polish. Subscription slots open on October 31st to No...