Aujourd'hui j'ai la nouvelle collection de Femme Fatale Cosmetics à vous montrer. C'est, comme d'habitude, une collection superbe, avec des vernis à couper le souffle. Cette collection est inspirée par Total Recall et s'appelle Welcome to Mars. Elle sera disponible très bientôt (ce soir / demain suivant ou vous habitez) et les informations sur la sortie de cette collection sont disponibles à la fin de cet article. Sans plus attendre voici les photos...
Today I have a new collection from Femme Fatale Cosmetics to show you. It is, as usual, a superb collection, with breathtaking polishes. This collection is inspired by Total Recall and is called Welcome to Mars. It will be available soon (tonight / tomorrow depending on where you live) and information on the release of this collection are available at the end of this article. Without further ado here are the pictures...
D'abord il y a 2084. C'est un gris rose (un peu mauve ou taupe) avec des reflets rose rouge très intenses. La formule est un peu crelly, il m'a fallu 3 couches pour obtenir une opacité complète, mais il est magnifique. C'est l'un de mes favoris.
First there is 2084. It's a washed out grey-toned-rose (a bit mauve or taupe) with a very intense pinky red shine. The formula is a bit sheer, so it tooks 3 coats to get a full opacity, but it is gorgeous. This is one of my favorites.
Ensuite il y a Ready for Dreamland?, un mauve pastel avec de légères nuances de gris, des reflets roses et des flakies argent. Encore une fois la formule de celui-ci est un peu crelly, mais rien de trop ennuyeux. Les reflets roses sont beaucoup plus intense dans la vie réelle que sur les images, et c'est vraiment une merveille.
Then there is Ready for Dreamland?, a soft mauve with slight grey tones, pink shimmer and silver flecks. Again the formula on this one is a bit sheer, but nothing too annoying. The pink shimmer is much more intense in real life than on the pictures, et is truly a wonder.
Femme Fatale Venusville (3 coats, not top coat)
Sophie de Femme Fatale est la reine des vernis thermique. C'est donc logique que les vernis thermiques de cette collection soient si fantastiques. Le premier c'est Venusville, un vernis rose/transparent (rose froid, transparent chaud) plein de reflets bleus à violets et des micro- paillettes holographiques argentées. La formule est un peu transparente quand le vernis est chaud et nécessite au moins 3 couches si vous voulez une bonne opacité.
Sophie from Femme Fatale is the queen of thermal varnishes. It is therefore logical that the thermal polishes of this collection are so fantastic. The first one is Venusville,a pink to clear thermal (pink when cold, clear when warm) packed full of blue to purple shifting shimmers and silver holographic glitters. The formula is a bit sheer when warm and requires at least 3 coats if you want good coverage.
Femme Fatale Clever Girl (3 coats, not top coat)
Ensuite, il y a Clever Girl, un rose-rouge quand il est froid, passant à un topper transparent doré quand il est chaud. Il est pleins de paillettes dorées et de reflets holographiques dorés. Comme Venusville, la formule est un peu transparente quand le vernis est chaud et nécessite au moins 3 couches si vous voulez une bonne opacité.
Then there is Clever Girl, a bold pink-red when cold, shifting to a clear gold topper when warm. It is full of golden shimmers and golden holographic glitters. Like Venusville the formula is a bit sheer when warm and requires at least 3 coats if you want good coverage.
Welcome to Mars est un vernis rouge-cuivré avec des reflets dorés sous certains angles. Il est plein de paillettes holographiques or et cuivre, et aussi quelques flakies chrome roses. C'est la couleur parfaite à laquelle je pense quand on pense à Mars. La formule est opaque et facile à appliquer, c'est une très jolie couleur.
Welcome to Mars is a ruddy reddish-copper color that shifts to gold at ceratin angle. It is packed in a variety of holographic gold and copper glitters, and also some pink chrome flakes. It is the perfect color I would think of when thinking of Mars. The formula is opaque and easy to apply, it is a very pretty shade.
The Last Resort une couleur prune, un mélange antre framboise et myrtille, avec des reflets rose et quelques accents holographiques. La formule est extrêmement opaque mais pas trop épaisse.
The Last Resort is cool toned berry/plum color with a pinkish shimmer and some holographic accents. The formula is extremely opaque but not too thick.
Et pour finir, The Ego Trip, un topper aux reflets rempli de flakies chrome et de paillettes dorées holographiques. Bien que cela soit un topper, il est opaque en 3 couches, et il brille de mille feux. C'est un vrai bijoux !
And finally, The Ego Trip, a shimmering pink topper filled with chrome flakes and golden glitters. Although it is a topper, it is opaque in 3 layers, and it shines with a thousand lights. It's a real jewel!
J'ai dit pour finir, mais en fait il y a un vernis plus dans cette collection. Je ne l'ai pas moi-même, mais vous pouvez voir quelques swatches d'Emily de Molly ci-dessus. C'est Turbinium un violet avec des reflets turquoise et les flakies iridescentes orange dorées. Il a également des micro particules holographiques et quelques micro paillettes vertes iridescentes. C'est une édition limitée.
I said finally but actually there is one more shade in this collection. I do not have it myself but you can see some swatches from Emily de Molly above. It is Turbinium a medium tone purple with turquoise shine and warm golden-orange shifting flakes. It also has a scattering of holo particles and some green iridescent microglitters. It is limited edition.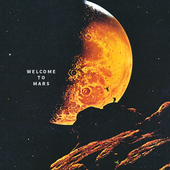 You are now on the US site for Femme Fatale. All purchases on this site will ship from our US distribution warehouse. Stock is premade and ready to ship, so please note inventory is limited. Next ...
Femme Fatale Cosmetics - Australian boutique for local & imported artisan cosmetics.
Established in 2011 Femme Fatale is the leading Australian online boutique for handmade cosmetics & lacquer, plus additional beauty care items produced by small-scale businesses. We stock over 40 ...