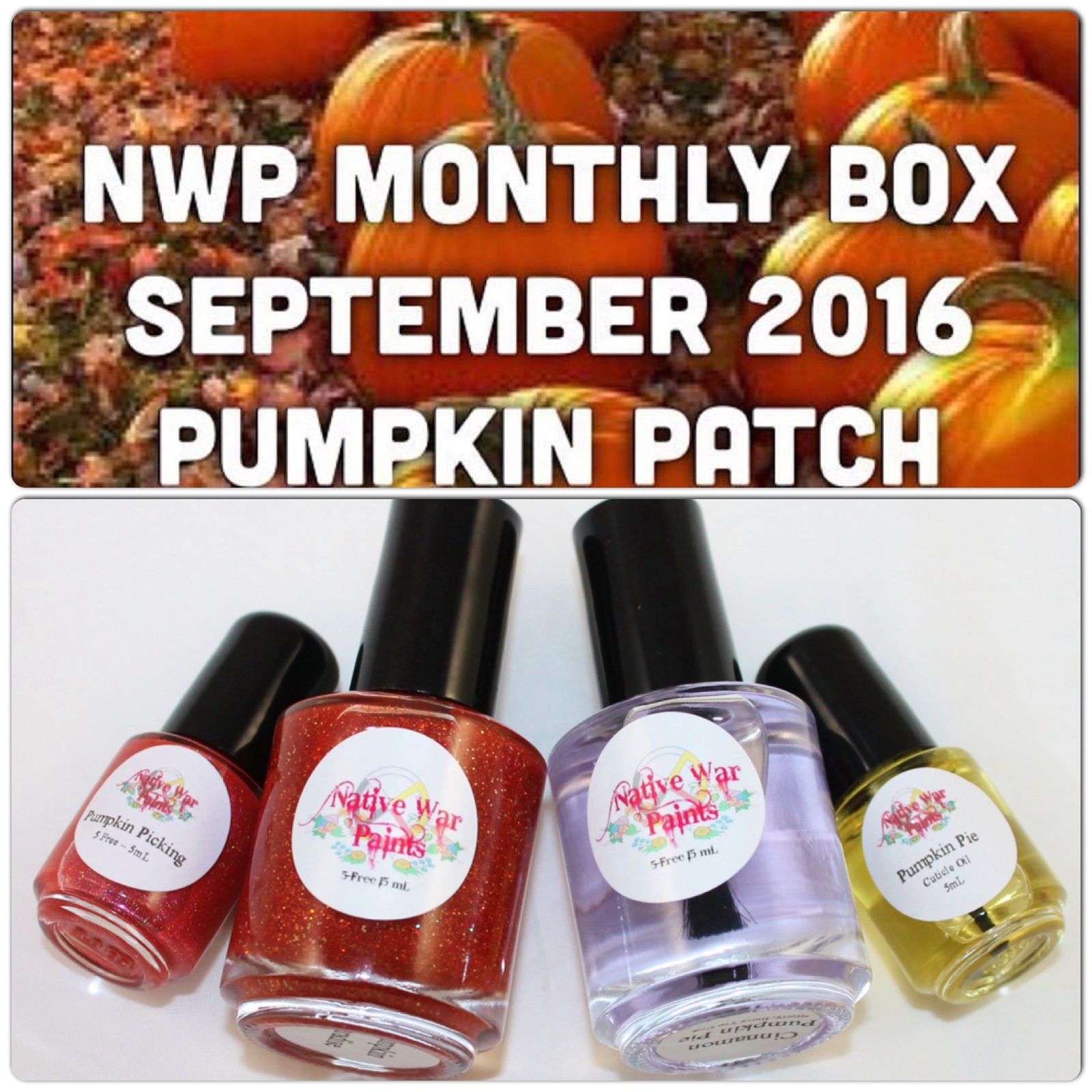 J'ai pas mal de retards dans mes swatches de la NWP monthly box. Aujourd'hui je voulais vous montrer celle de septembre sur le thème Pumpkin Patch. Elle contenait 2 vernis (un full size, Pumkin Paradise, et un mini, Pumkin Picking), un top coat parfumé (cinnamon pumkin pie) et une mini huile pour cuticule parfumée (pumkin pie). Bon vous le savez déjà tout ce qui est parfumé malheureusement pour moi je ne peux pas l'utilisé (je suis allergique), mais je voulais vous montrer les 2 vernis. Contrairement à d'habitude je ne les ai pas swatché séparement, mais j'ai fait une manucure avec Pumkin Picking et un accent nail avec Pumkin Paradise. Tous les deux ont une très bonne formule, mais avec un léger manque d'opacité (3 couches par chacun). Je ne suis pas trop fan des paillettes, mais le orange rosé duochrome holographique, il est fantastique.
I have a lot of delays in my swatches of the NWP monthly box. Today I wanted to show the September box themed Pumpkin Patch. It contained two varnishes (a full size, Pumkin Paradise, and a mini, Pumkin Picking), a scented top coat (cinnamon pumkin pie) and a mini scented cuticle oil (pumkin pie). Well you already know anythingwith fragrance unfortunately for me I can not use (I'm allergic), but I wanted to show you the two varnishes. Contrary to what I usually do, I did not swatch them separately, but I made a single manicure with Pumkin Picking and accent nail with Pumkin Paradise. Both have a very good formula, but with a slight lack of opaqueness (3 layers each). I'm not a fan of the glitter, but the holographic duochrome pinkish orange is fantastic.

Subscribe to NWP Monthly Mystery Box
October 2016 Theme: Apple Orchard There will be one full size polish, one mini polish, one full size scented top coat and one mini size scented cut...