Je voulais faire une jolie manucure pour Halloween, j'avais plein d'idées de stamping, mais après 2 heures passées à essayer de faire quelque chose de sympa, j'ai abandonné. Je pense qu'il fait encore trop chaud en Floride, mes vernis, qui habituellement fonctionnent bien, ne voulaient pas coopérer. J'avais déjà passé 30 minutes à faire un gradient de violet (avec des vernis à stamping sans nom ou marque que je possède depuis des années) et il était tard, j'ai donc fini par posé des paillettes. J'ai opté pour un vernis que j'aime beaucoup et que je vous avais déjà montrer sur le blog, A Girl Obsessed Frankie Stein. Le résultat final n'a rien de très Halloween, mais j'aime beaucoup de mélange de couleurs !
I wanted to make a nice manicure for Halloween, I had lots of stamping ideas, but after 2 hours trying to do something pretty, I gave up. I think it's still too hot in Florida, my varnish, which usually work well for stamping, would not cooperate. I had already spent 30 minutes doing a purple gradient (with nail polishes for stamping without name or brand that I have had for years) and it was late, so I finally went for glitter. I chose for a polish that I love and that I had already shown you on the blog, A Girl Obsessed Frankie Stein. The final result is not quite so scary, but I like this mix of colors!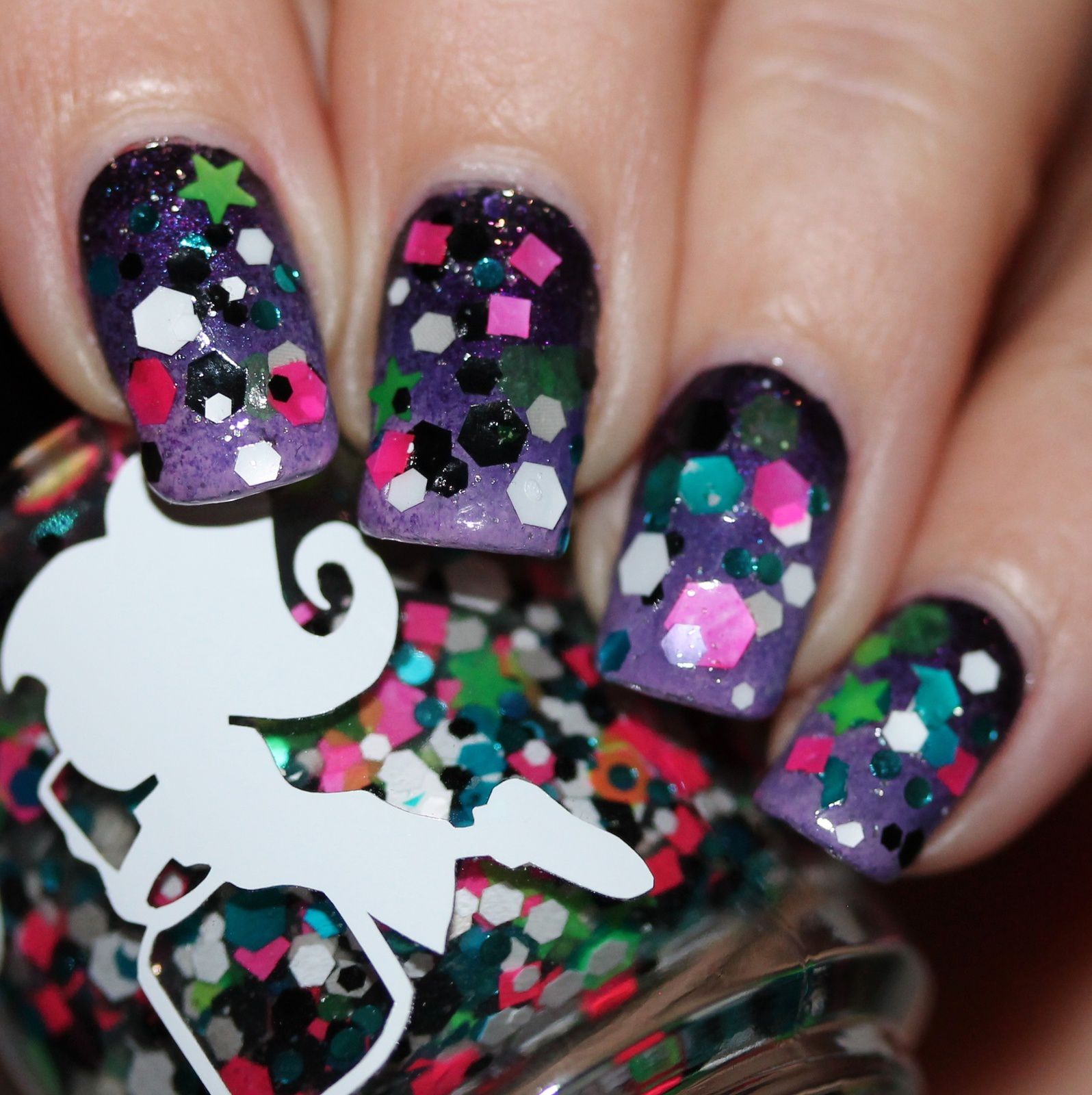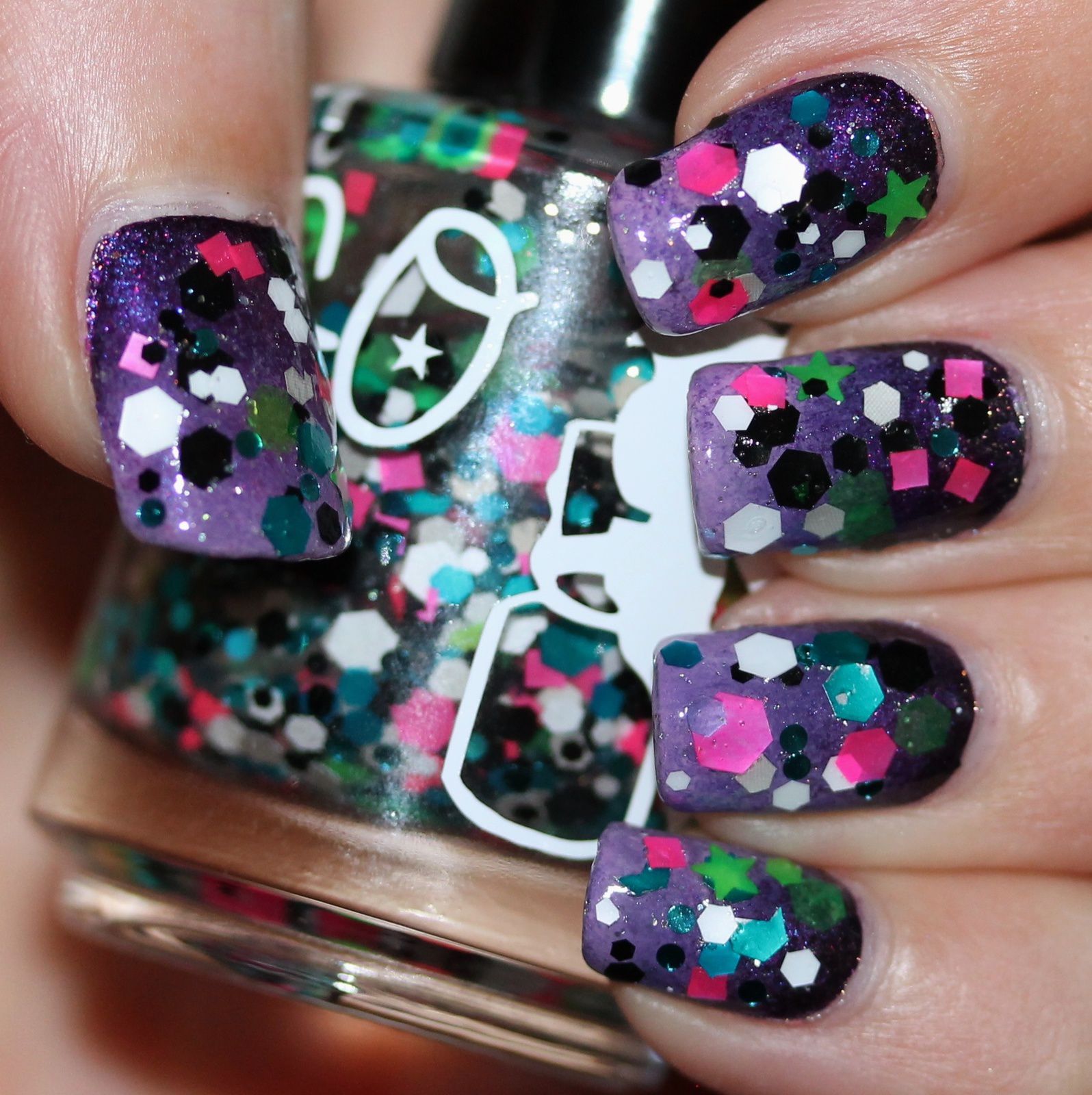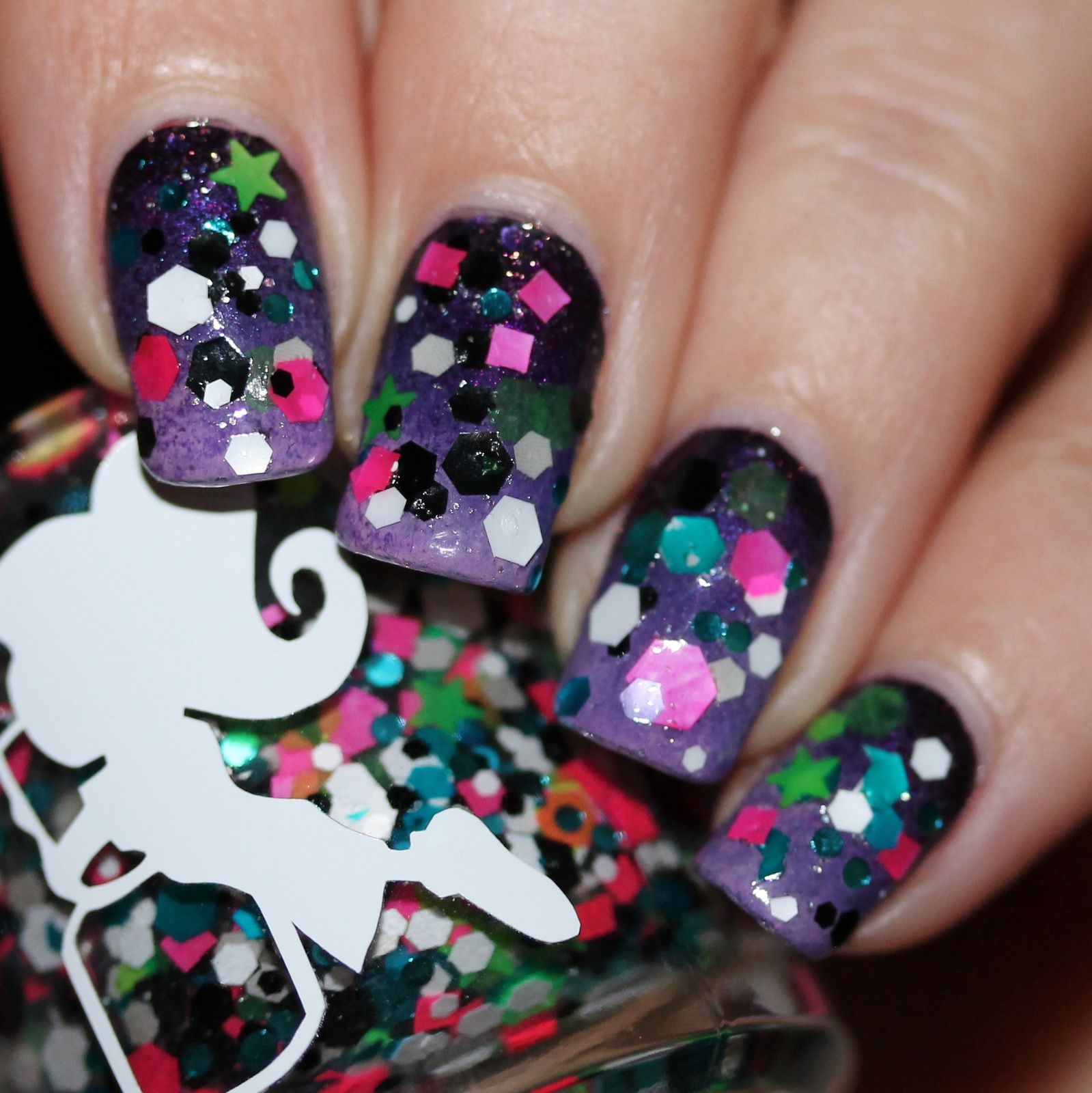 Duri Rejuvacote / Purple Gradient / A Girl Obsessed Frankie Stein / Nail Pattern Boldness Glitter Food / HK Girl Top Coat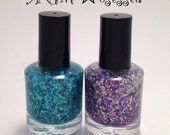 3 Free Artisan Nail Polish by AGirlObsessed
Browse unique items from AGirlObsessed on Etsy, a global marketplace of handmade, vintage and creative goods.