L'été bat son plein, avec avec la récente NWP box que j'ai swatché recemment, j'ai eu envie de porter du rose corail fluo. Je possède plusieurs vernis dans ces tons, mais mon choix s'est posé sur Different Dimension Pelican Village, un magnifique rose corail fluo avec des reflets légèrement verts (en photo il ne ressortent pas colorés). Ce vernis était un vernis exclusif de la box A Box Indied de Juin 2014, et je me souviens à quel point ce vernis me faisait envie mais je n'avais pas commandé la box. Heureusement le l'avais trouvé sur une blog sale, ce vernis est un petit bijoux.
Summer is in full swing, and swatching the recent NWP box , I wanted to wear neon coral pink. I have several varnishes in these tones, but my choice landed on Different Dimension Pelican Village, a beautiful neon coral pink with slightly greenish reflections (on the pics they do not look colored). This varnish was an exclusive from the box A Box Indied from June 2014, and I remember how bad I wanted this polish but I had not ordered the box. Fortunately found it on a blog sale, this polish is a little gem.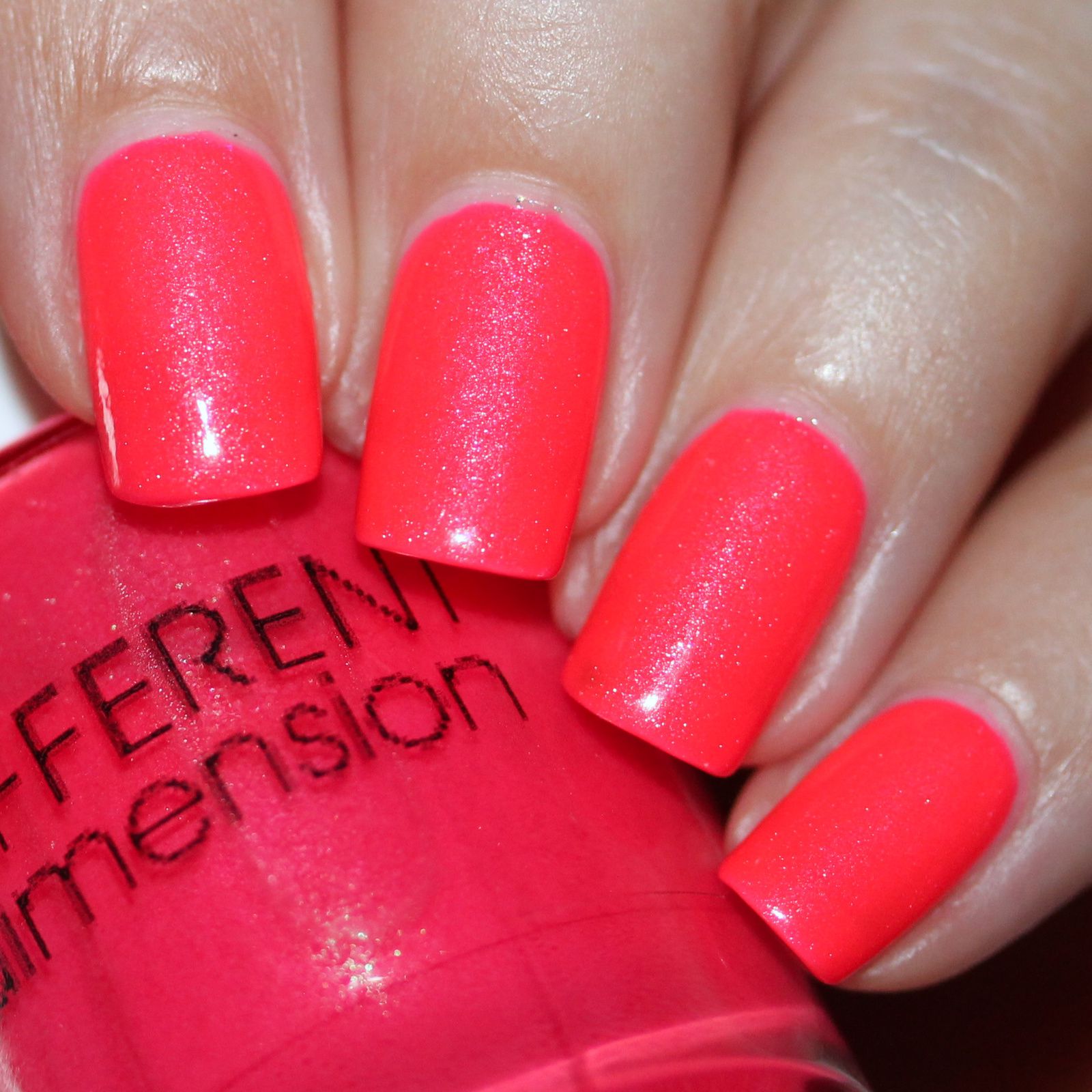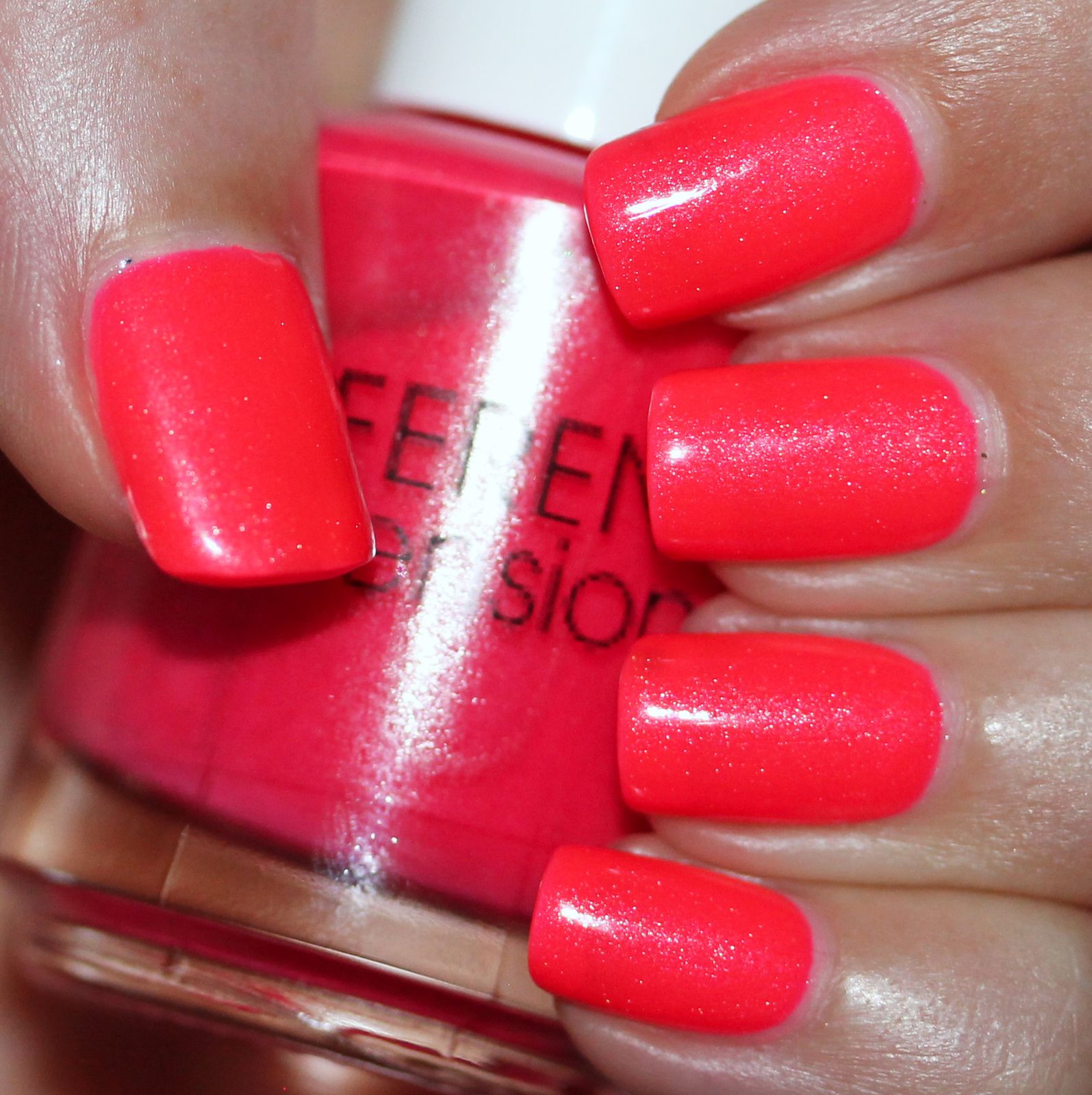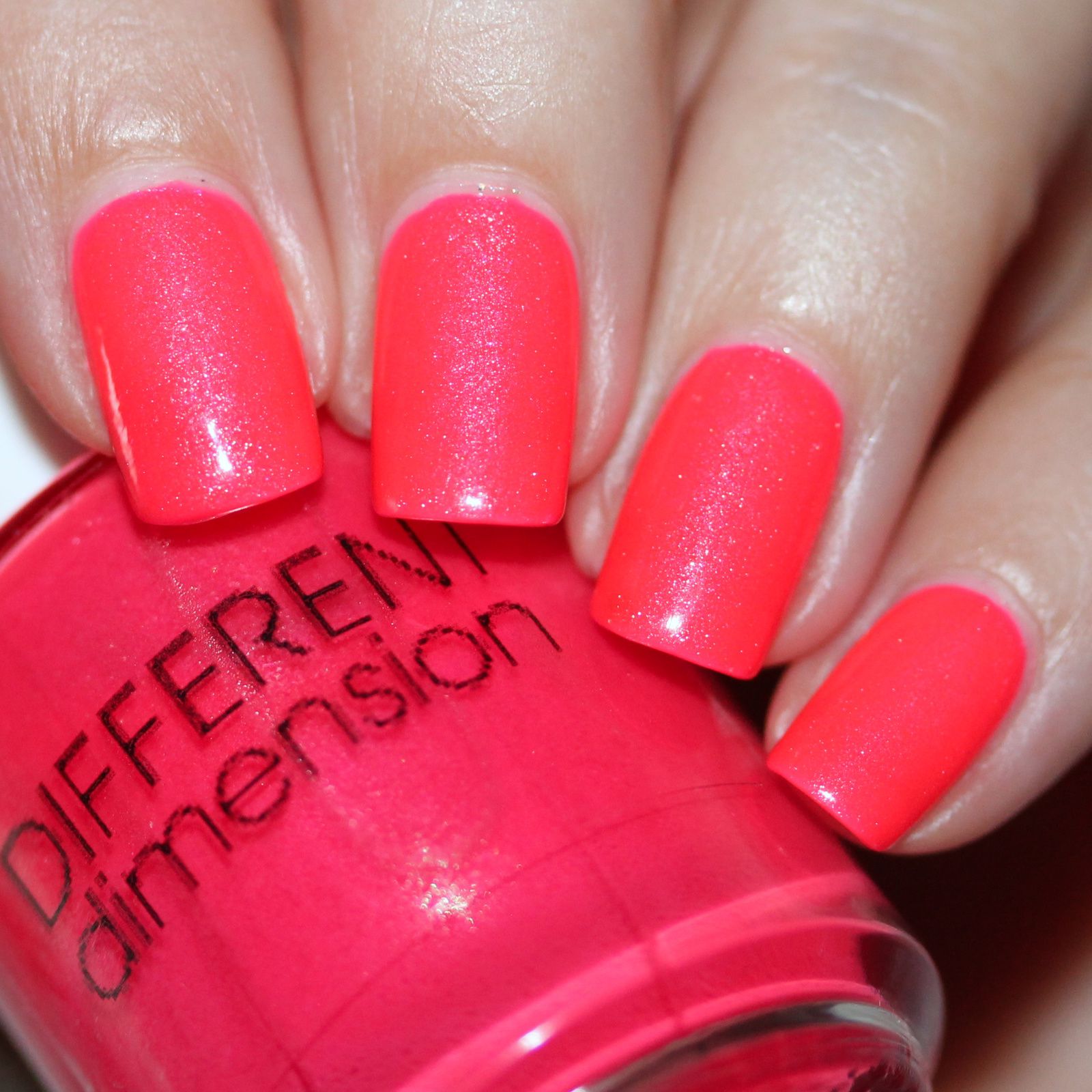 Sally Hansen Complete Care 4-in-1 Extra Moisturizing Nail Treatment / Different Dimension Pelican Village / Sally Hansen Miracle Gel Top Coat
Out of this world handmade nail polish!