Je suis de nouveau dans ma phase fluo, et aujourd'hui j'ai choisi Claire's Paradise. Un magnifique vernis orange corail fluo avec des reflets légèrement bleutés. Cette couleur est vraiment fantastique, mais la formule de ce vernis est terrible, c'est la pire formule que j'ai jamais vu. D'abord il n'est pas du tout opaque, j'ai du poser 7 couches très fines. Le bon côté c'est qu'il sèche très vite, et matte. La formule est également très patchy, et elle fait des sorte de grumeaux dans la bouteille, c'est un vrai cauchemar. J'ai quand même réussi à obtenir un résultat décent et uniforme. Et au final j'adore tellement cette couleur que même avec ces soucis au niveau de la formule, je vais définitivement garder ce vernis.
I am in my neon phase again, and today I chose Claire's Paradise. A beautiful neon orange coral varnish with a slightly bluish shimmer. This color is fantastic, but the formula of this polish is terrible, this is the worst formula I've ever seen. First it is not opaque, I had to use seven thin layers. The good side is that it dries very quickly and matte. The formula is also very patchy, and it makes sort of lumps in the bottle, it's a nightmare. I still managed to get a decent and uniform result. And finally I love this color so much that even with these concerns witht the formula, I will definitely keep this varnish.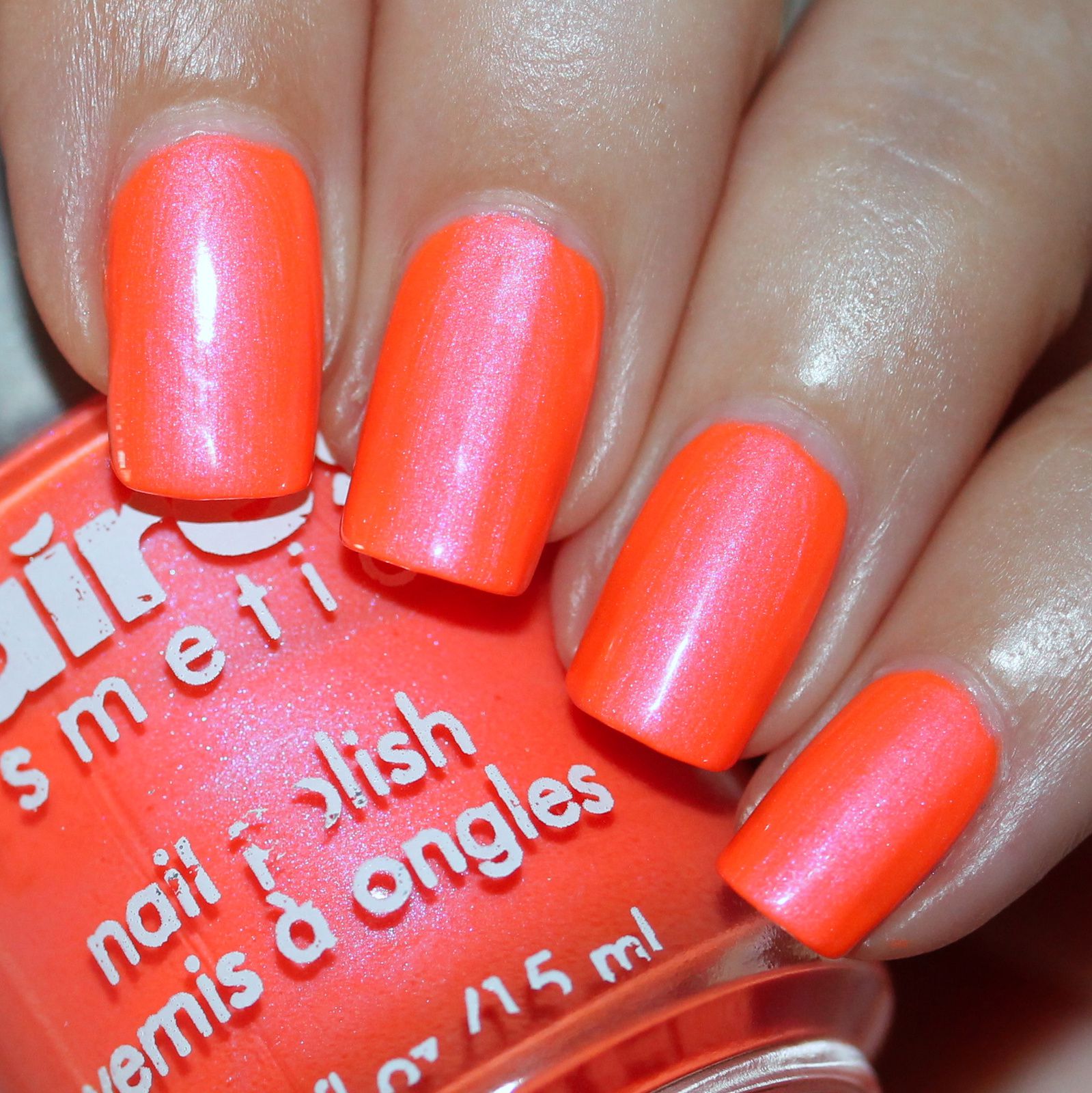 Sally Hansen Complete Care 4-in-1 Extra Moisturizing Nail Treatment / Claire's Paradise / Poshe Top Coat
Claire's Fashion Jewelry & Accessories | Claire's
Shop Claire's for the latest trends in jewelry & accessories for girls, teens, & tweens. Find must-have hair accessories, stylish beauty products, & more.