Bien que j'adore porter des vernis fluo en été, des fois une touche de pastel c'est pas mal non plus. Aujourd'hui je vous montre Native War Paints Blueberry Yogurt, un joli violet pastel avec des reflets bleus / verts intenses mais peu colorés. C'est un vernis coloré mais pas trop, avec des jolis reflets et une formule fantastique pour un vernis pastel.
Although I love wearing neon polish in summer, sometimes a touch of pastel is not bad either. Today I show you Native War Paints Blueberry Yogurt, a pretty pastel purple with blue / green intense shimmer, but not colored. It is a colorful varnish, but not too much, with nice reflections and a fantastic formula for a pastel polish.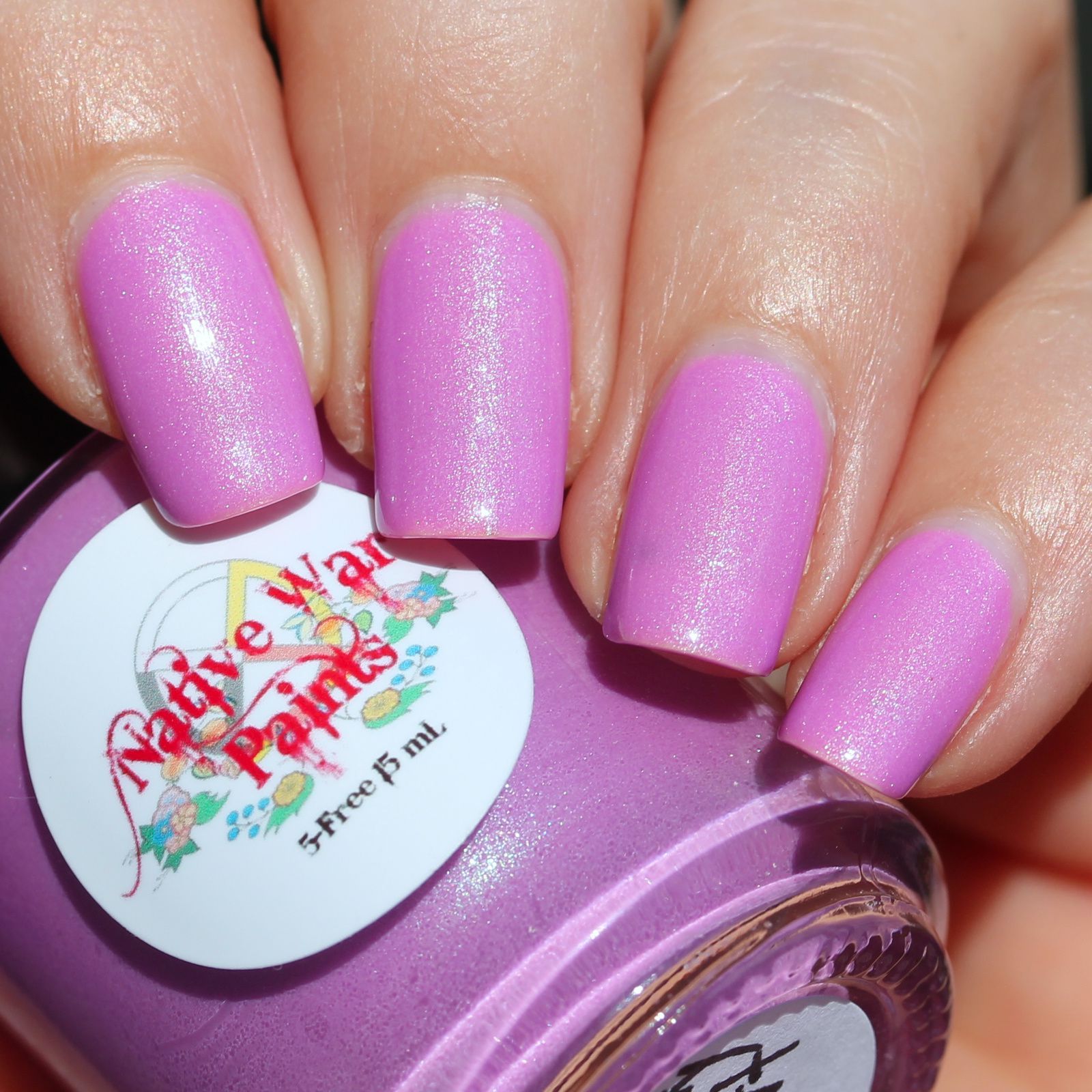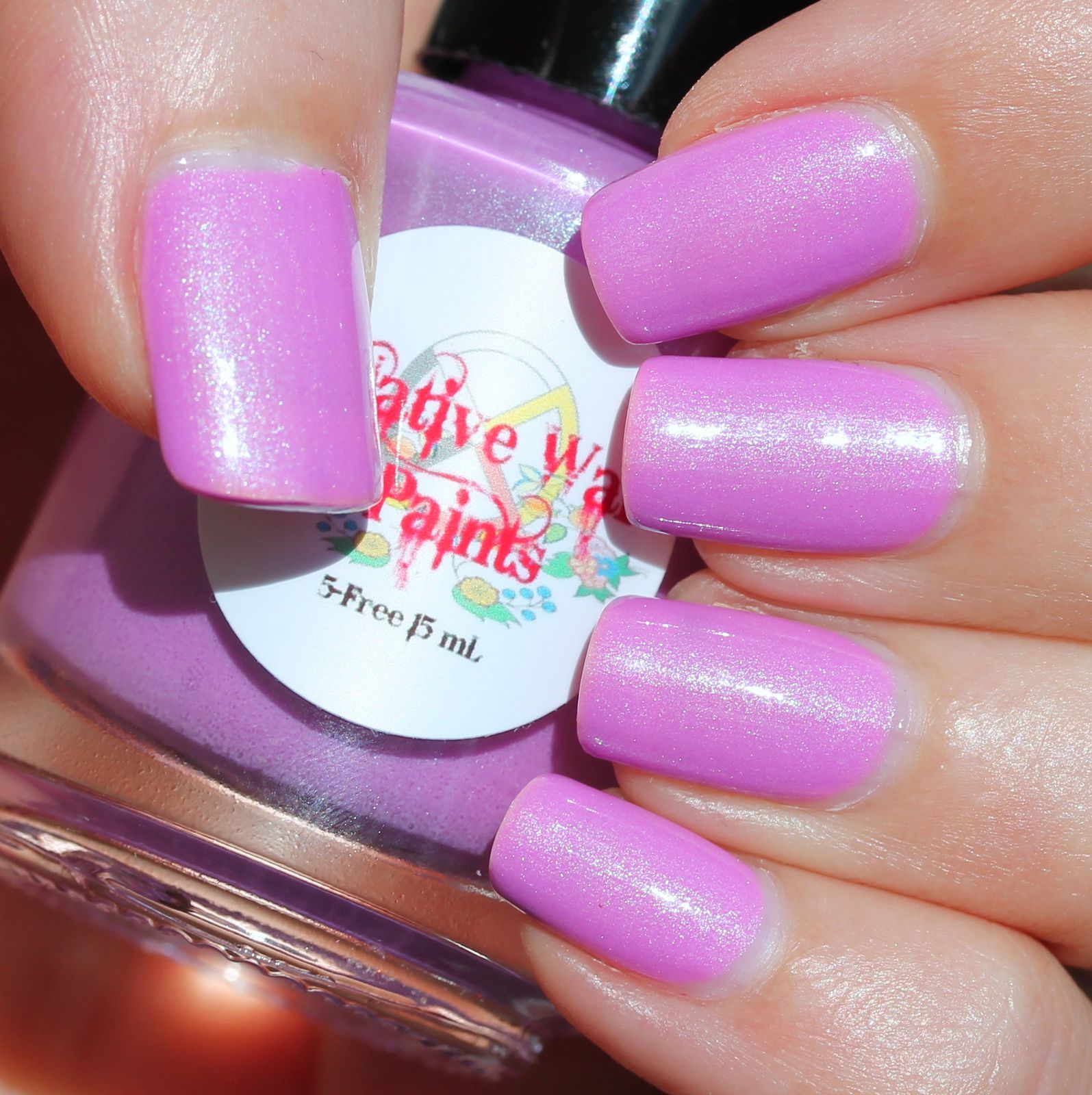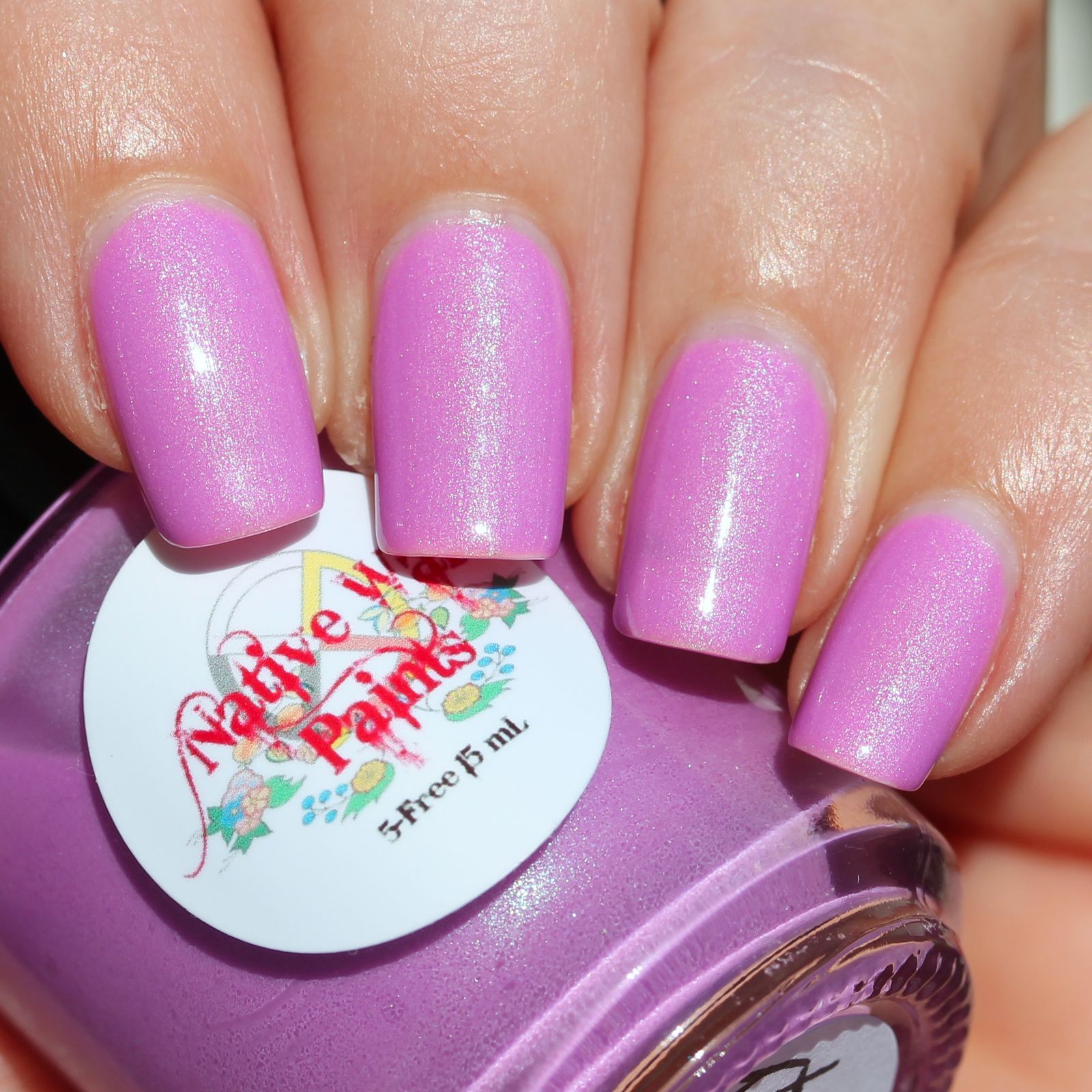 Sally Hansen Complete Care 4-in-1 Extra Moisturizing Nail Treatment / Native War Paints Blueberry Yogurt / Sally Hansen Miracle Gel Top Coat

5 Free Nail Polish and Cosmetics, Hand Crafted in the United States.