Vous devez surement en avoir marre des watermarbles, dèjà 3 en seulement 2 semaines. Oui mais voilà j'y prends goût et bien que le résultat ne soit toujours pas parfait (j'ai un peu de mal à faire les mêmes motifs d'un ongle à l'autre) je commence à m'améliorer et ça me motive pas mal (ma main gauche est encore plus réussie que ma main droite). Cette fois-ci j'ai utilisé Anonymous Lacquer Bridezilla comme base, et 4 vernis Native War Paints (NWP) pour le watermarble. J'ai vu sur instagram que ces vernis étaient bons pour le watermarble, et après avoir expérimenter je confirme, ils sont aussi bons que les Pipe Dream Polish, et j'oserai même dire que je les trouves mieux (sauf le bleu le plus foncé Rainbow Brite qui lui a tendance à ne pas trop bien se répandre sur l'eau comparé aux 3 autres).
You are probably getting tired of my watermarbles, already 3 in just 2 weeks. Yes but I am loving this technic more and more and although the result is still not perfect (I have a little trouble making the same pattern on each nails) I started to get better and it motivates me quite a bit (My left hand is even more better than my right hand). This time I used Anonymous Lacquer Bridezilla as a base and 4 Native War Paints (NWP) for the watermarble. I saw on instagram that these varnishes were good for wartermarbling, and after experimenting I confirm they are as good as the Pipe Dream Polish, and I even dare say that I think they are better (except the darkest blue Rainbow Brite which does not spread very well on the water compared to the other 3).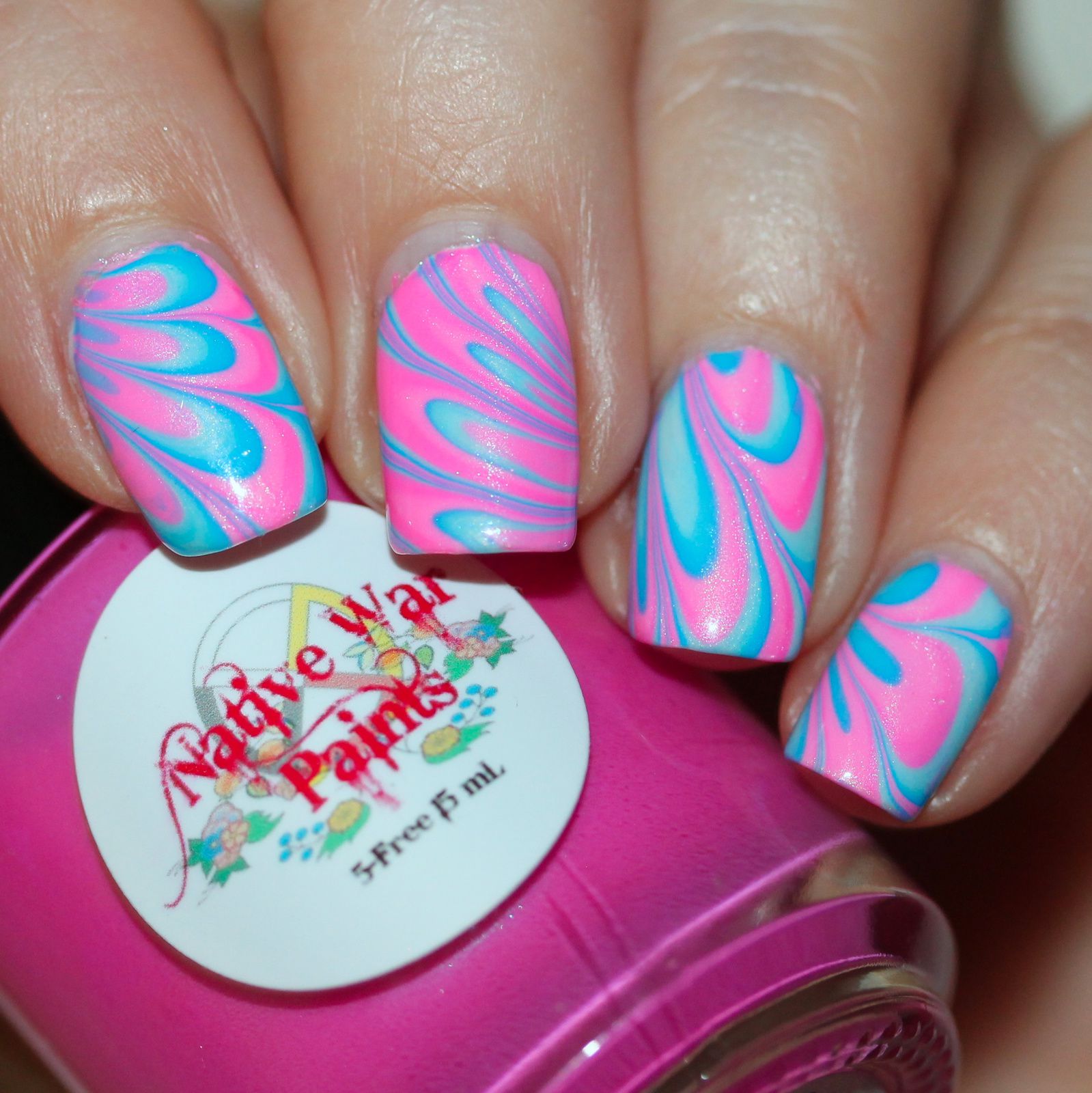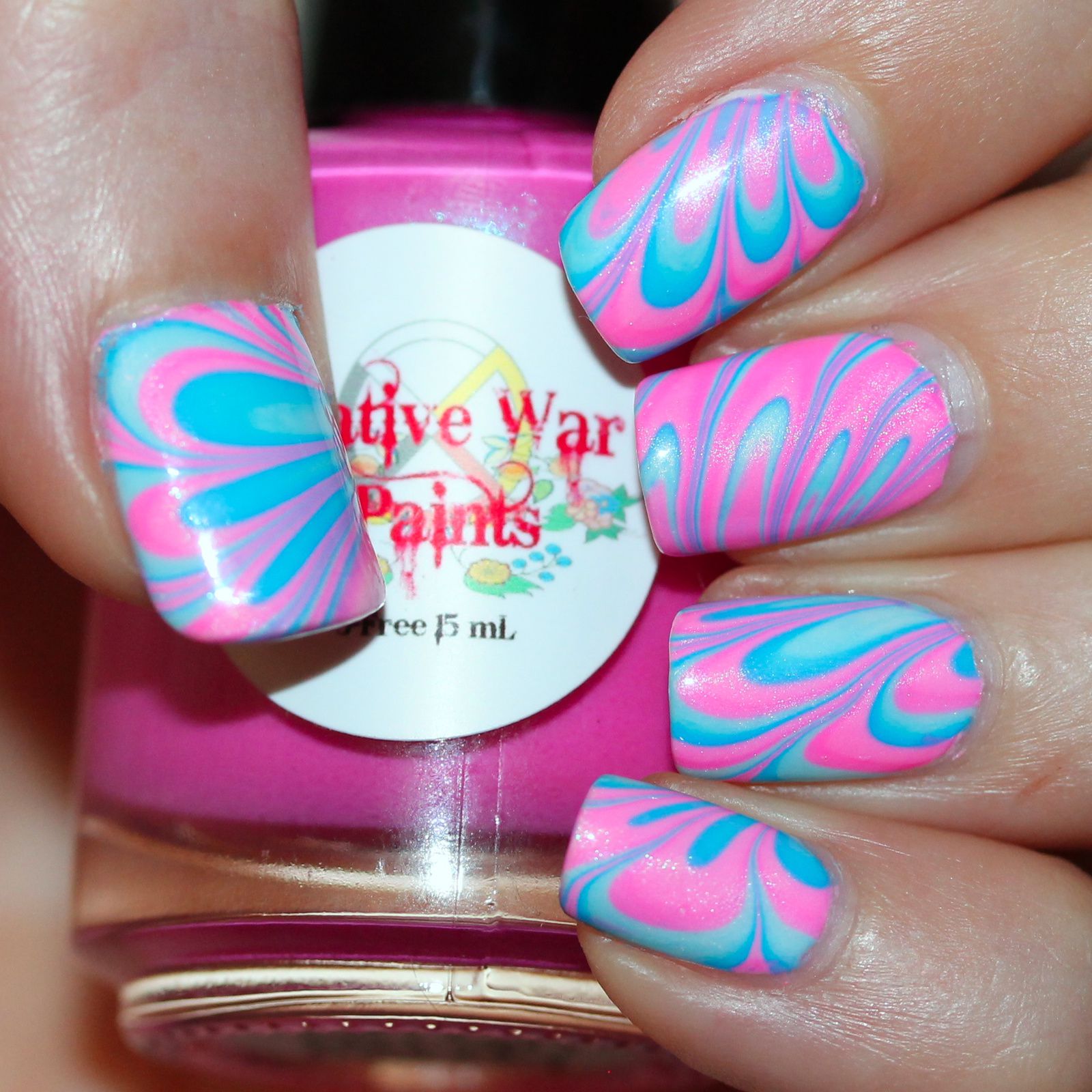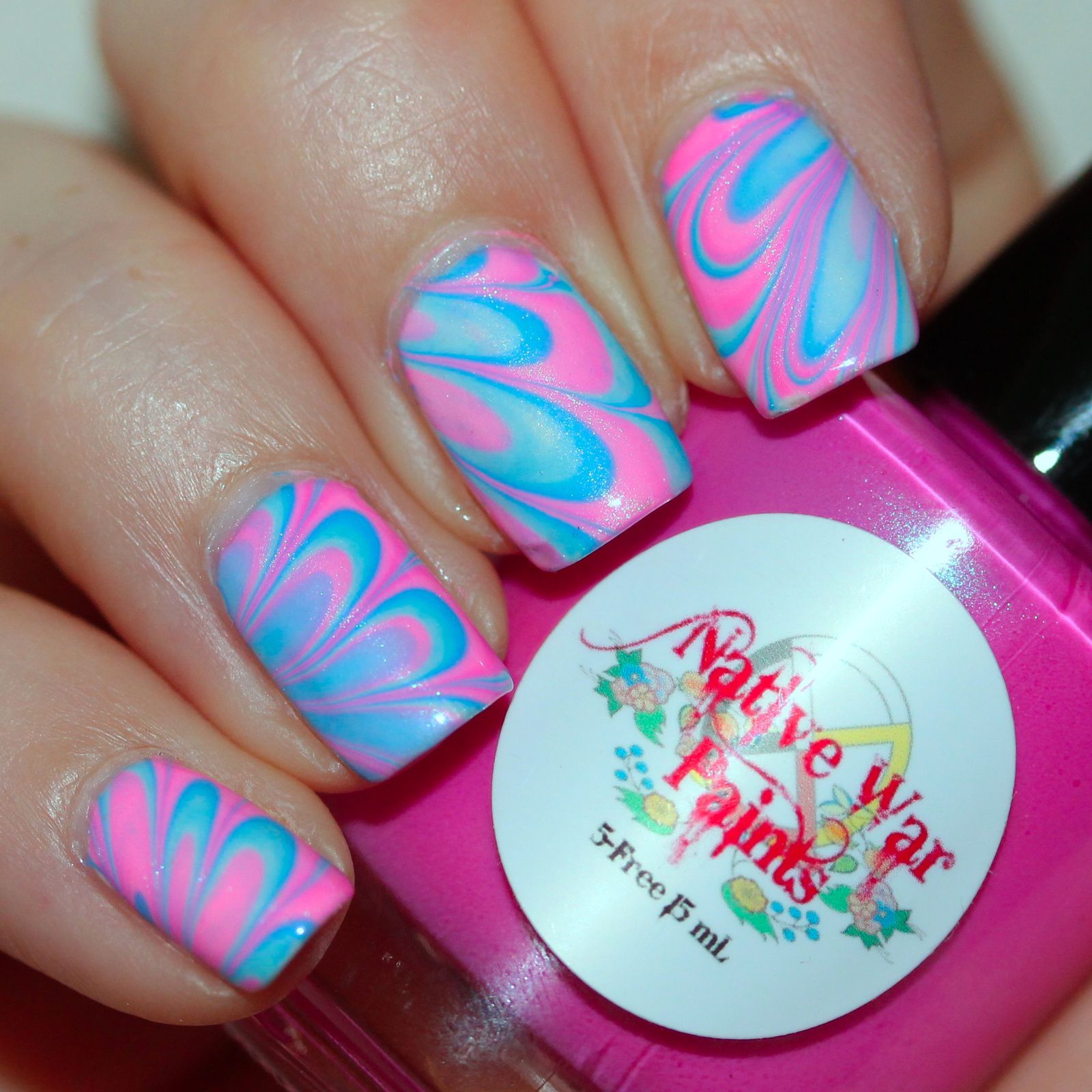 Duri Rejuvacote / Anonymous Lacquer Bridezilla / NWP Carnival Cotton Candy, Amanda Loves Betsey, Salt Water Taffy & Rainbow Brite / HK Girl Top Coat

5 Free Nail Polish and Cosmetics, Hand Crafted in the United States.