Juste avant Noël j'ai reçu un petit colis d'Influenster... contenant un mascara Marc Jacob, youhou ! Si je ne devais porter qu'un seul produit de maquillage cela serait du mascara. J'ai des cils relativement longs mais très peu pigmentés, donc même les jours ou je ne porte pas de maquillage je porte du mascara. Alors tester un nouveau mascara, oui bien sur !
Just before Christmas I received a small parcel from Influenster... containing a Marc Jacob Beauty mascara yipee! If I had to wear only one makeup item that would be mascara. I have relatively long lashes but they are not pigmented at all, so even the days when I do not wear makeup I wear mascara. So trying out a new mascara, yes of course I'm in!
Les préférences en termes de mascara sont différentes pour chaque personne. Personnellement j'ai de long cils peu pigmentés et qui manquent de volumes car assez clairsemés. Je recherche donc un mascara bien pigmenté, qui apporte du volume sans faire de pâtés (je déteste quand mes cils s'engluent les uns dans les autres, vous savez les cils pattes d'araignée). Ce mascara promet 300% de volume en plus en un passage, 1800% de volume en plus en 3 passages. 1800% ça fait beaucoup, et selon mon experience, le plus de volume un mascara promet, les plus de chances il a de faire des pâtés. J'étais donc curieuse mais septique.
When it comes to mascara everybody wants different results. Personally I have long eyelashes not very pigmented pigmented and lacking volumes because quite sparse. So I always look for a well-pigmented mascara, which brings volume without making big chunk in my lashes (I hate the spider effect when my eyelashes are stuck into each other). This mascara promises 300% more volume in one stroke, 1800% more volume in 3 strokes. 1800% that's a lot, and in my experience, the more volume mascara promises, the more chances it has to give me spider lashes. So I was curious but skeptical.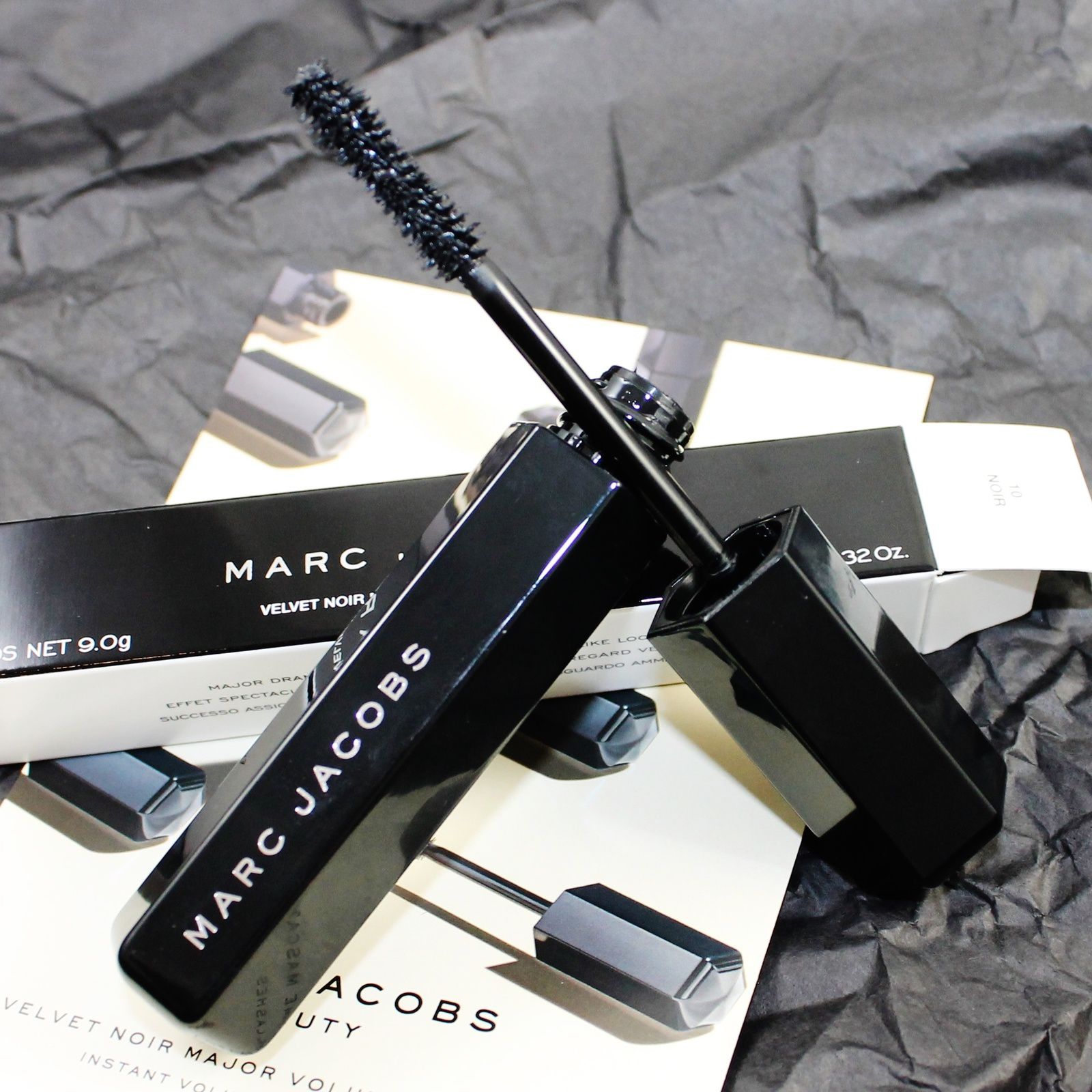 Bon commençons par le début, le packaging, simple mais original, chic et complètement noir. On aime ou on aime pas, personnellement je ne juge jamais un produit par son packaging donc peu importe, le seul reproche que je peux faire à ce packaging c'est que je le trouve assez "épais", il est plus encombrant que la plupart des mascara que je possède. La brosse est en fibres, j'ai tendance à préférer les brosses en silicone mais là encore peu importe tant qu'il y a du résultat. Alors est-ce que ce masacar donne plus de volume, oui. 300% ou 1800%, je ne sais pas, mais définitivement plus de volume en un seul passage, encore plus au 2eme passage sans pour autant engluer mes cils. Donc oui plus de volume en seulement 1-2 passage, mais attention au 3eme passage, c'est là que les choses se gâtent et que mes cils se sont transformés en pattes d'araignée . Est-ce que je recommanderai ce mascara, oui car il donne beaucoup de volume rapidement, il est vraiment très pigmenté, le bave pas et ne s'écaille pas au cours de la journée. Ceci dit pour le prix ($26) je pense que je peux trouver un mascara similaire au drugstore mais bien moins cher.
Let's start from the beginning, the packaging, simple but original, chic and completely black. You like it or not, personally I never judge a product by its packaging so it does not matter to me matter, the only criticism I can make regarding this packaging is that it is a bit "thick", it is bulkier than most mascara I own. It has a fiber brush, I tend to prefer silicone brushes but again it does not really matter as long as there is results. So does this mascara give more volume, yes. 300% or 1800%, I do not know exactly, but definitively more volume in one stroke, even more with the 2nd stroke, without making my lashes clumpy. So yes more volume in only 1-2 strokes, but beware of the 3rd stroke, this is where things get messy and that my lashes started to look like spider legs. Would I recommend this mascara, yes because it gives a lot of volume quickly and easily, it is really pigmented, does not smudge and does not flake during the day. That being said for the price ($ 26) I think I can find a similar mascara for cheaper at the drugstore.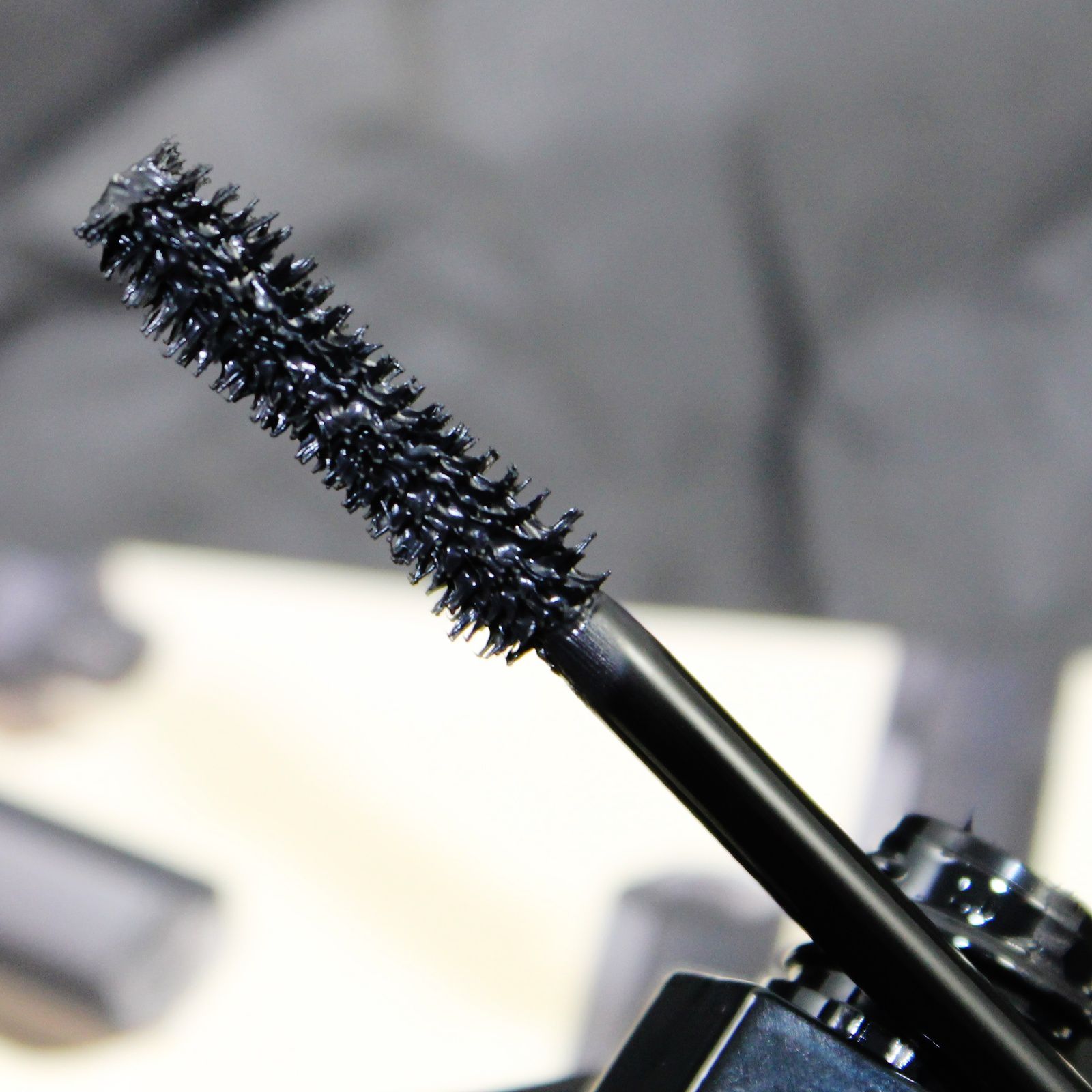 Sephora: Marc Jacobs Beauty : Velvet Noir Major Volume Mascara : mascara
Shop Marc Jacobs' Velvet Noir Major Volume Mascara at Sephora. The volumizing mascara that delivers instant volume and lift.
http://www.sephora.com/velvet-noir-major-volume-mascara-P403806
Marc Jacobs Beauty | Marc Jacobs Cosmetics | Marc Jacobs Makeup | Marc Jacobs Beauty
Shop the full Marc Jacobs Beauty line of cosmetics and makeup: lipstick, foundation, makeup brushes, eyeliner, concealer and more.