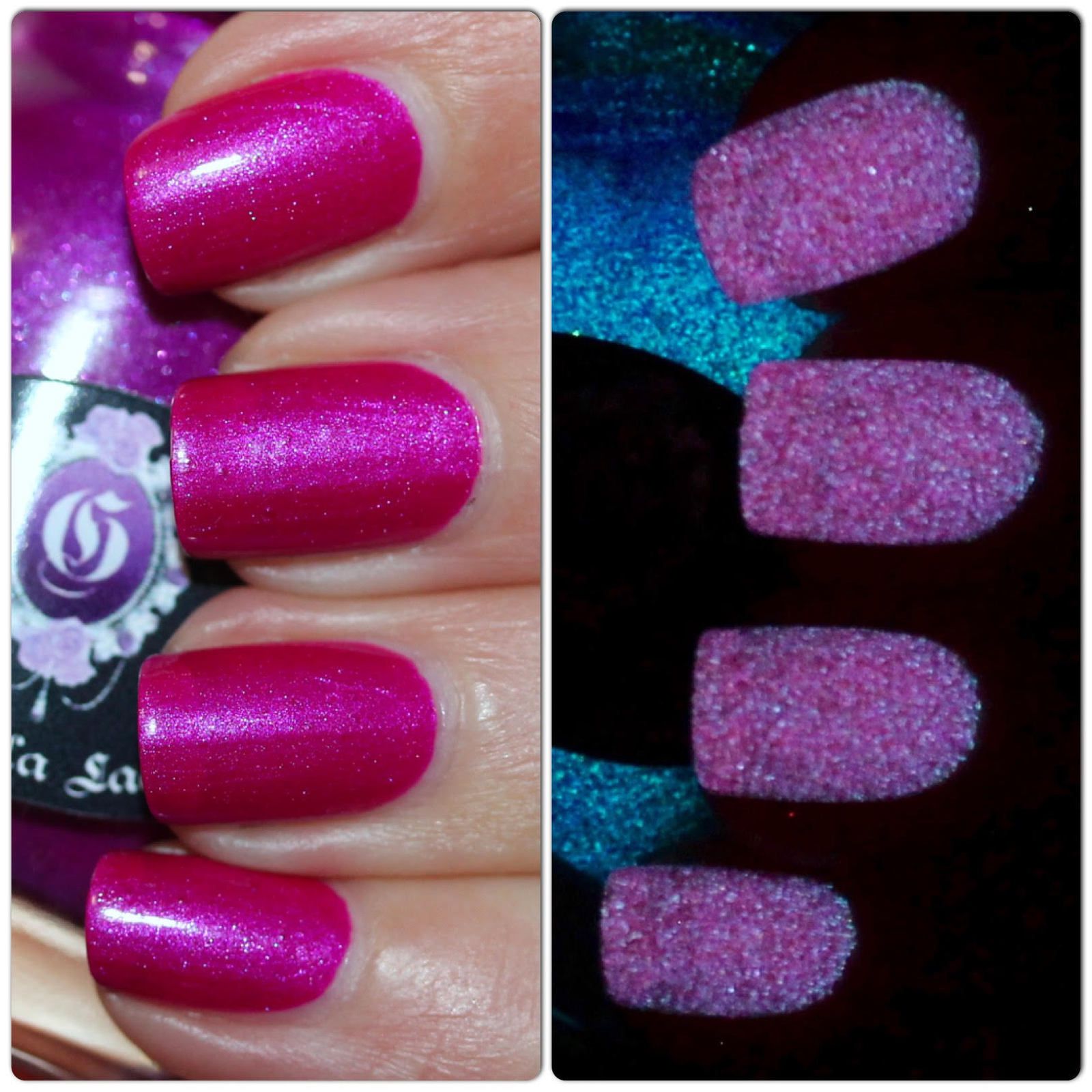 Quoi de mieux avec l'approche d'Halloween que de porter un vernis phosphorescent. J'ai toujours été fascinée par tout ce qui est phosphorescent, et les vernis phosphorescents c'est un peu comme les vernis thermiques, je kiffe grave. J'ai donc décidé de porter Gothic Gala Lacquers Face Melter, un joli rose magenta qui brille rose dans le noir. Ce qui est très bizarre c'est qu'il brille rose sur les ongles, mais bleu dans la bouteille ! Comme les 2 autres Gothic Gala Lacquers phosphorescents que j'ai déjà essayé, la formule est un peu épaisse, mais celui-ci est plus opaque, 2 couches ont suffit.
What better thing with Halloween coming than wearing a glow in the dark (GITD) polish. I have always been fascinated by everything that glows in the dark and GITD polish and it's a little like thermal polish, I seriously love it. So I decided to wear Gothic Gala Lacquers Face Melter, a lovely magenta pink that glows pink in the dark. What is very strange is that glows pink on the nails but blue in the bottle! Like the other two GITD Gothic Gala Lacquers I've tried, the formula is a little thick, but this one is more opaque, two layers were enough.
Duri Rejuvacote / Gothic Gala Lacquers Face Melter / HK Girl Top Coat
Welcome to Gothic Gala Lacquers! Nail polish is a wonderful form of personal expression, and it is my great joy to create unique polishes for you.