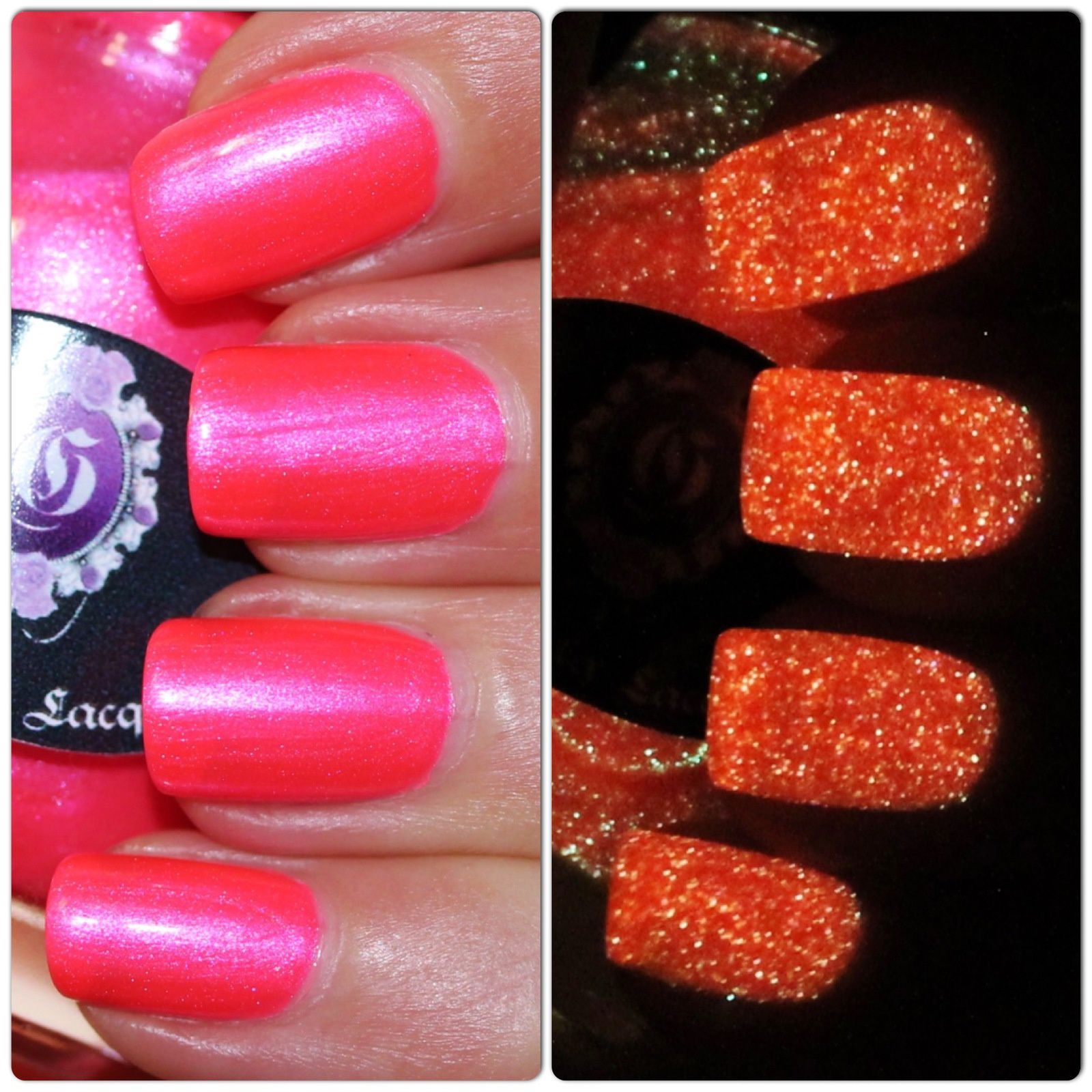 Vous devez en avoir marre des vernis phosphorescents non? Parce que moi non, je suis en peu dans une période ou j'ai envie d'en porter tout le temps. J'ai donc décidé de poser Gothic Gala Lacquers Blushing Bodies, un magnifique rose fluo avec une phosphorescence orange. Il est super flashy, je l'adore. Par contre je vais me répéter mais la formule est un peu épaisse (comme les 3 autres que j'ai déjà essayé) et manque un peu d'opacité (j'ai posé 3 couches).
You must be tired of glow in the dark nail polishes right? Because I am not, I'm just in a phase where I cannot stop wearing them. So I decided to wear Gothic Gala Lacquers Blushing Bodies, a beautiful bright neon pink with orange GITD. It is super flashy, I love it. I know I'm repeating myself but the formula is a bit thick (same than the 3 others I've tried) and lacks a bit of opacity (I used 3 layers).
Duri Rejuvacote / Gothic Gala Lacquers Blushing Bodies / HK Girl Top Coat
Welcome to Gothic Gala Lacquers! Nail polish is a wonderful form of personal expression, and it is my great joy to create unique polishes for you.