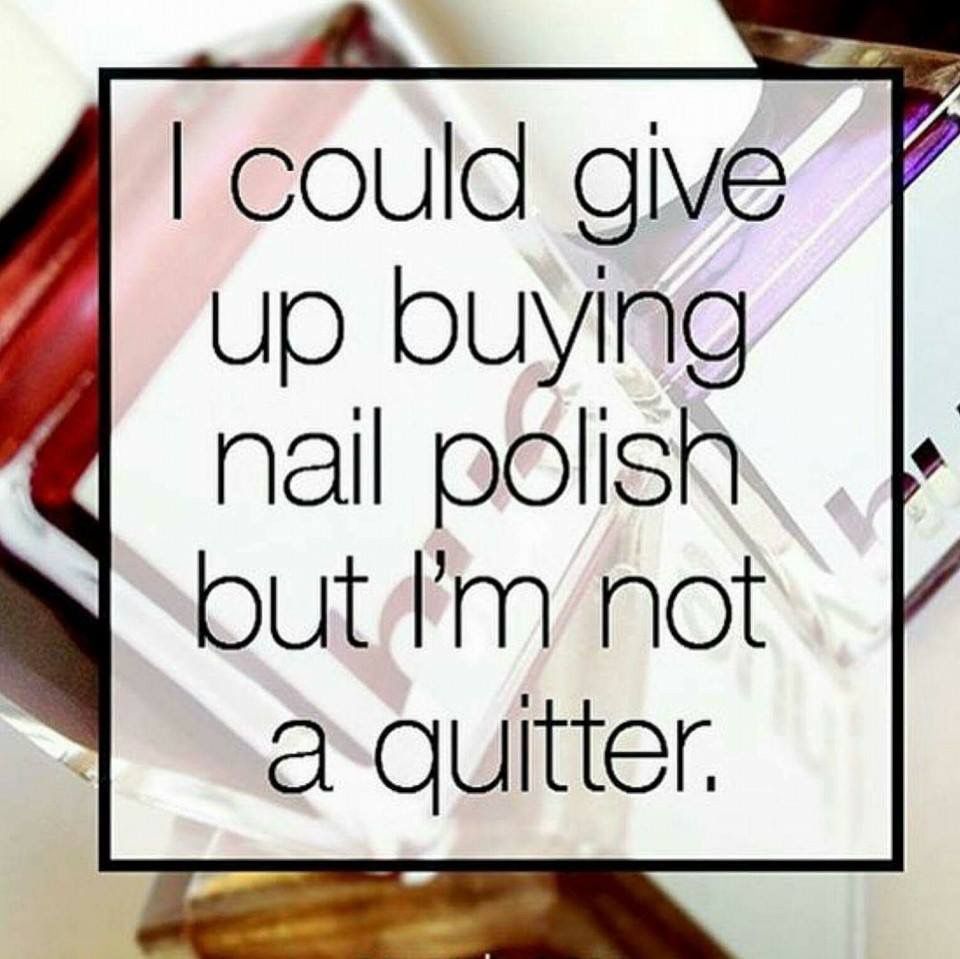 Comme à peu près tous les mois, je l'ai acheté trop de vernis à ongles. C'est une addiction et chaque mois, je me dis que je pourrais arrêter, mais je ne le fait jamais. Quoi qu'il en soit j'ai reçu beaucoup de nouveaux precieux ce mois-ci donc continuez si vous voulez jeter un coup d'oeil à mon butin!
Like pretty much every month, I bought too many nail polish. It is an addiction and every month I tell myself that I could quit, but I can not (because I am not a quitter LOL). Anyway I received a lot of pretties this month so let's have a look at my booty!
Tout d'abord j'ai reçu la nouvelle collection de Femme Fatale, Midsummer Night's Dream, et comme vous avez pu le voir dans mon article précédent, ils sont tous à tomber. Cette collection sera disponible en pré-vente à partir de demain et jusqu'au 5 octobre (et chez les stockistes internationaux peut après).
First I received the new Femme Fatale collection, Midsummer Night's Dream, and as you may have seen in my previous article, they are all to die for. This collection will be available for pre-sale starting tomorrow and until October 5th (and at international stockists soon after).
J'ai découvert une nouvelle marque Indie pendant le mois de septembre, Native War Paints. J'ai complètement craqué sur leur nouvelle collection Cozy Sweaters, et je les aime tellement que j'ai passé une deuxième commande (de pastels fluos). Ils sont vraiment superbes !
I discovered a new Indie brand during the month of September, Native War Paints. I completely fell for their new collection, Cozy Sweaters, and I love them so much that I placed a second order (of neon pastels). They are really beautiful!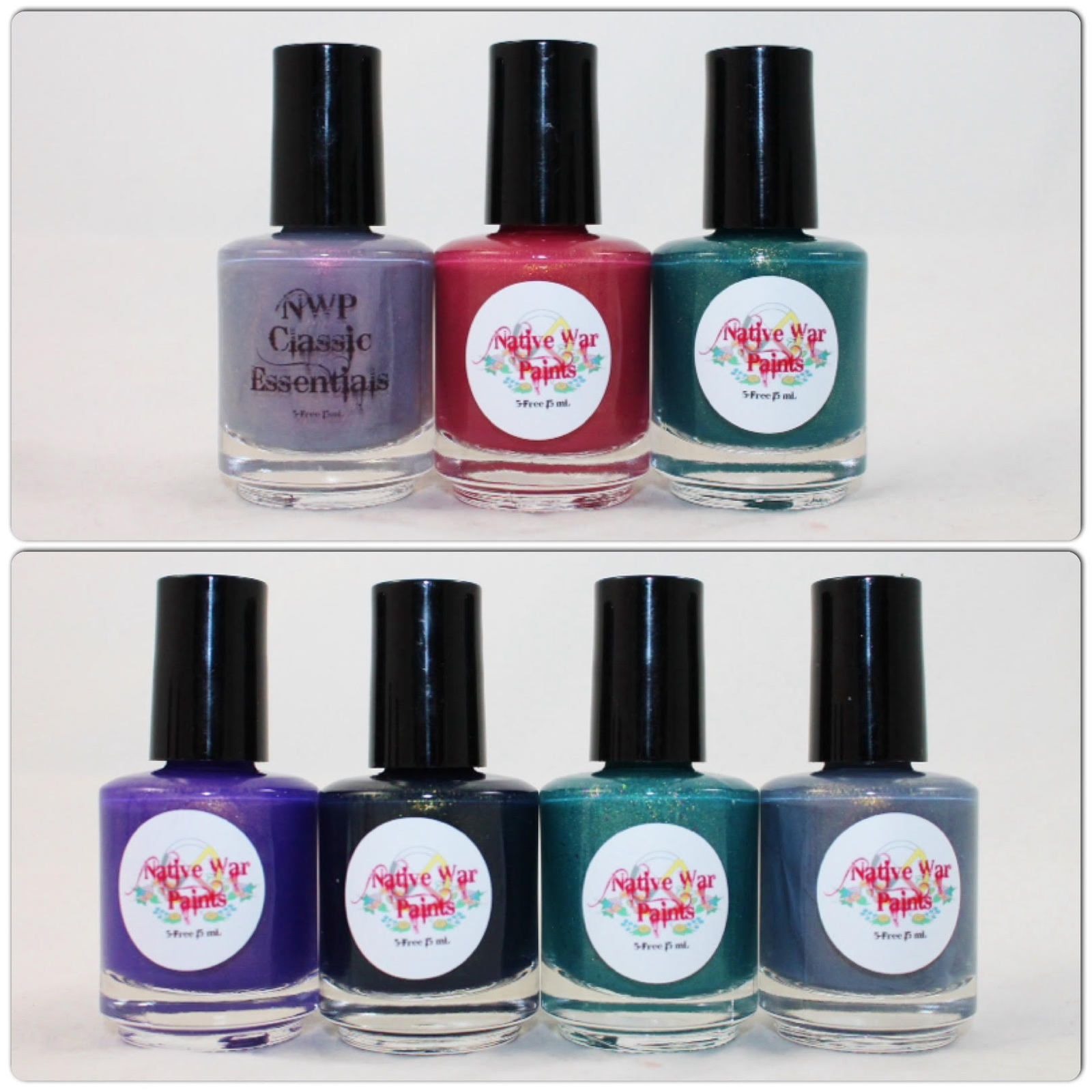 Native War Paints Jessica, Cashmere Sweater, My Favorite Sweater HDF, Sweater Dress, Cozy Sweater, My Favorite Sweater, Cable Knit Sweater
J'ai un peu craqué mon slip sur Glam Polish ce mois-ci. J'ai passé une grosse commande directement sur le site de Glam Polish, mais j'ai aussi commandé les 3 Sweet Duos chez Mei Mei's Signatures. J'avais longtemps hésité quand le Duo 1 est sorti, puis le duo 2, mais quand les 3 ont été restockés j'ai craqué !
I also went nut on Glam Polish this month. I placed a large order directly on the Glam Polish website, but I also bought the 3 Sweet Duos on Mei Mei's Signatures. I had long hesitated when the Duo 1 icame out, then Duo 2, but when the three were restocked I cracked!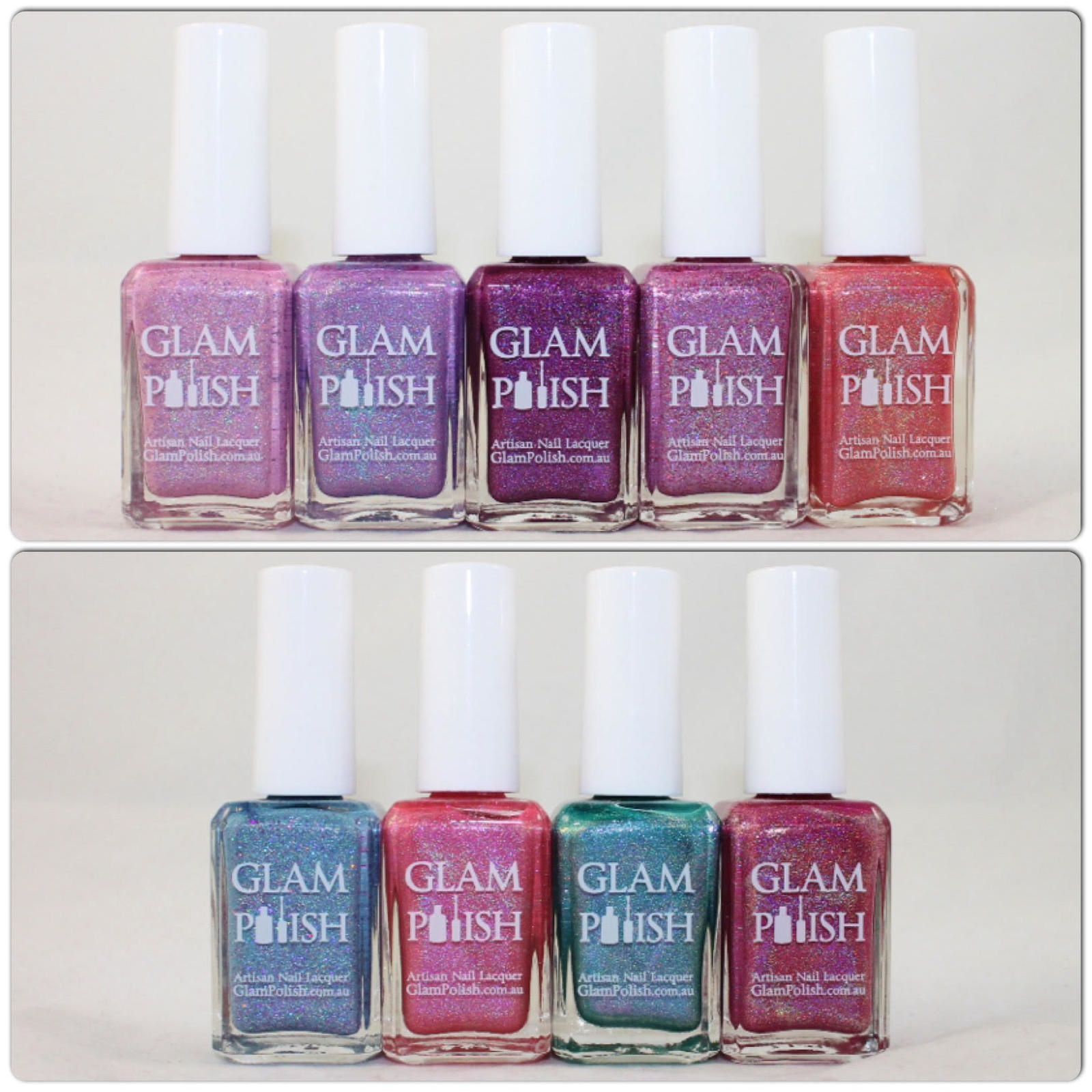 Glam Polish Sealiest Thing I've Ever Heard, Get Otter Here!, Without Love, Did You Catch That!, New Girl in Town, Mermaid For Me, Take On Me, Ladies Choice, Heart Breaker.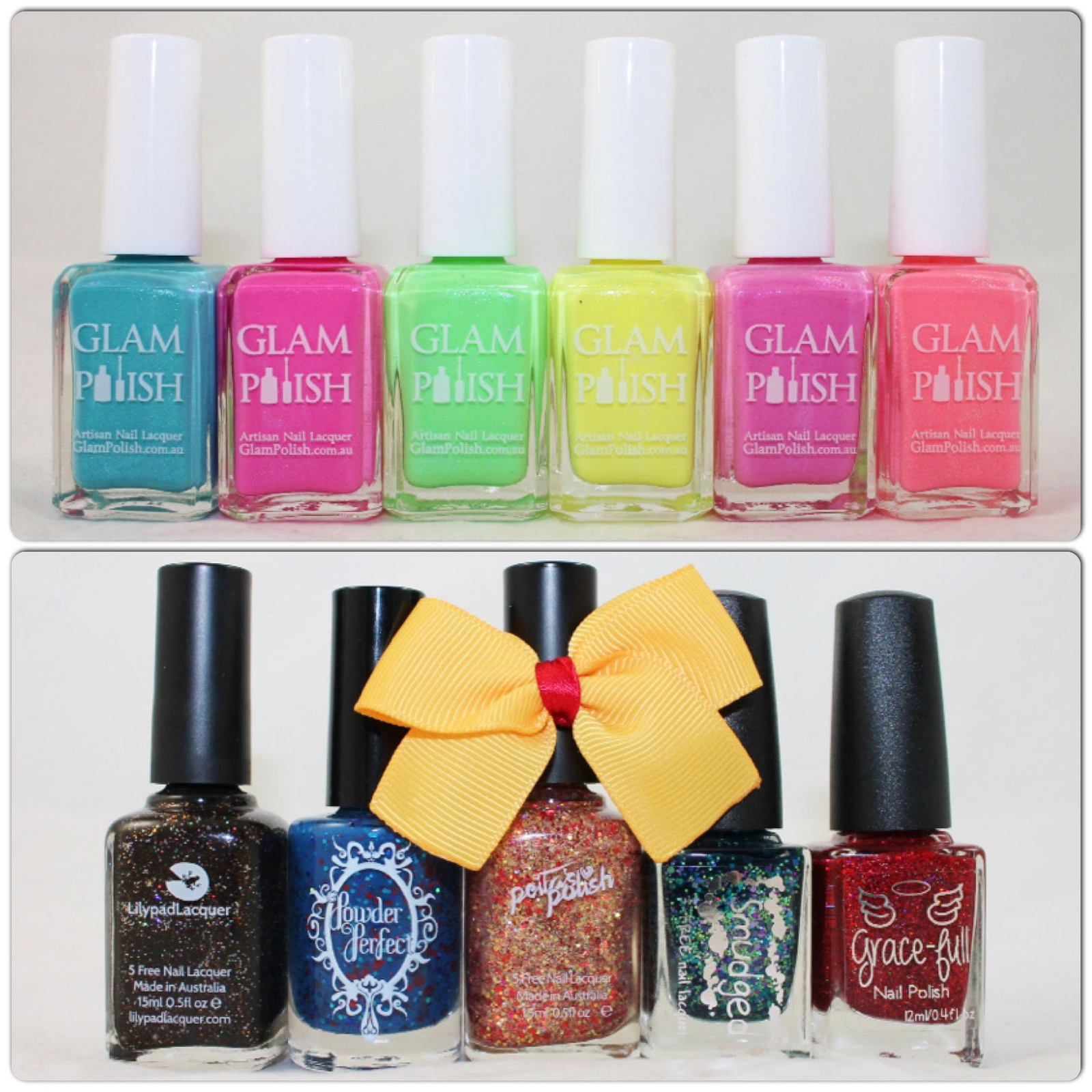 Glam Polish Sweet Duos: Blueberry Pie, Berry Parfait, Apple Mint, Lemon Meringue, Very Berry, Sweet Peach. What's Indie Box - September 2015 - Avengers
J'ai également reçu ma What's Indie Box du mois de Septembre sur le thèmes des Avengers (swatches très bientôt) et ma Dazzled Holograil du mois de Juillet (oui enfin, mais en plus il manque un vernis, le TFL). J'avais aussi besoin de nouveaux vernis noir et blanc, j'ai décidé de tester les nouveaux Sinful Colors. J'ai au passage chopé quelques vernis des collections d'automne de China Glaze et Essie, et un joli Sally Hansen que je n'avais jamais vu avant.
I also received my September What's Indie Box on the theme of Avengers (swatches coming soon) and my July Dazzled Holograil (yes, finally, but also the TFL is missing). I also needed new black and white lacquers, I decided to try the new Sinful Colors. I nabbed a few polish from China Glaze and Essie fall collections, and a pretty Sally Hansen I had never seen before.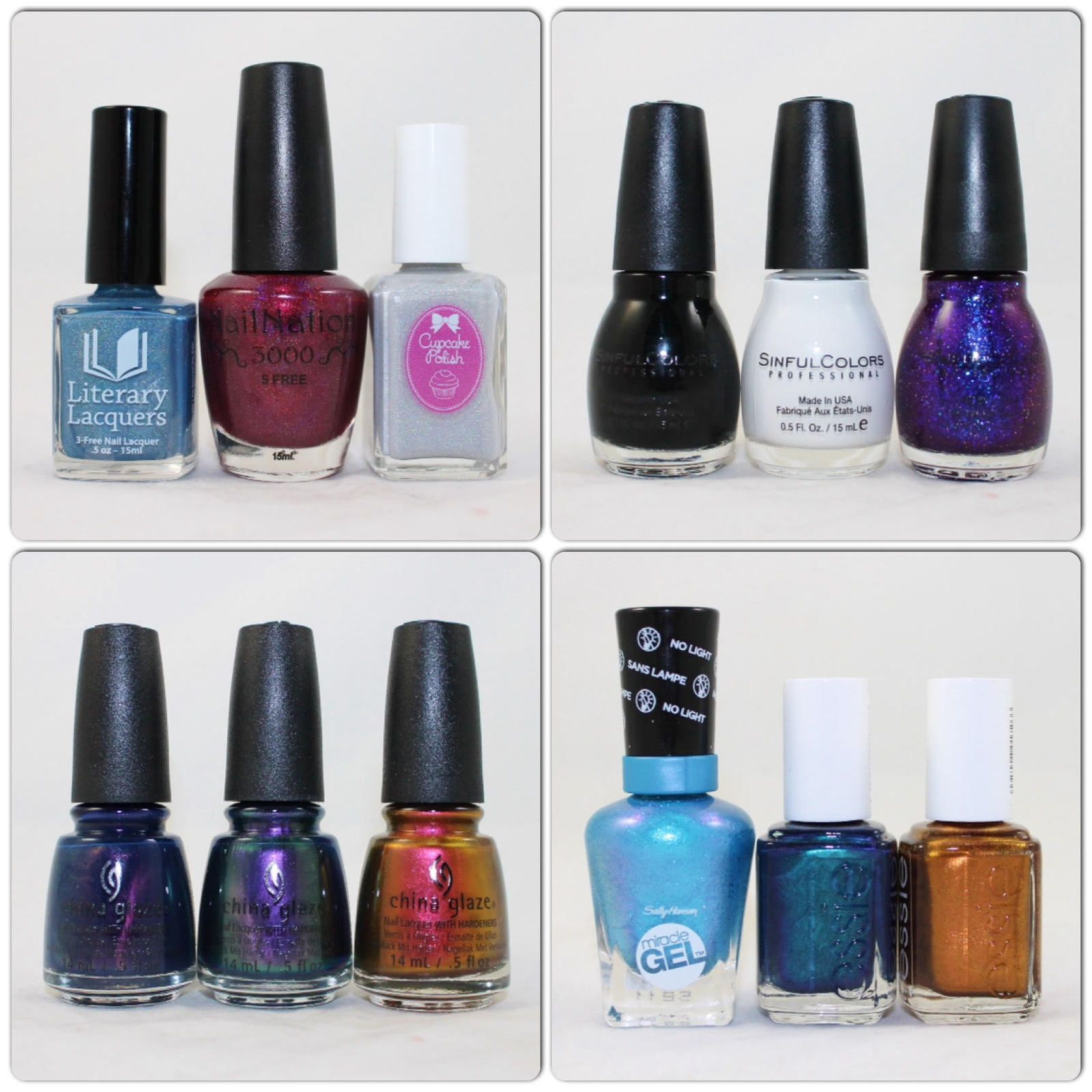 The Holo Grail Box by Dazzled - July 2015 - Favorite TV Shows. Sinful Colors Black on Black, Snow Me White, Interstellar. China Glaze Pondering, Sleeping Under the Stars, Cabin Fever. Sally Hansen Flash-ionista. Essie Bell-Bottom Blues & Leggy Legend.
Et pour finir j'ai reçu mes Enchanted Polish de la dernière pre-order, ils sont vraiment beaux. Par contre je suis verte j'ai loupé la restock d'Halloween car j'étais en avion, je voulais vraiment les 3 nouveaux vernis ils sont superbes !
And finally I received my Enchanted Polish from last pre-order, they are really beautiful. But I'm pissed I missed the Halloween restock because I was on a plane, I really wanted the three new colors they are superb!