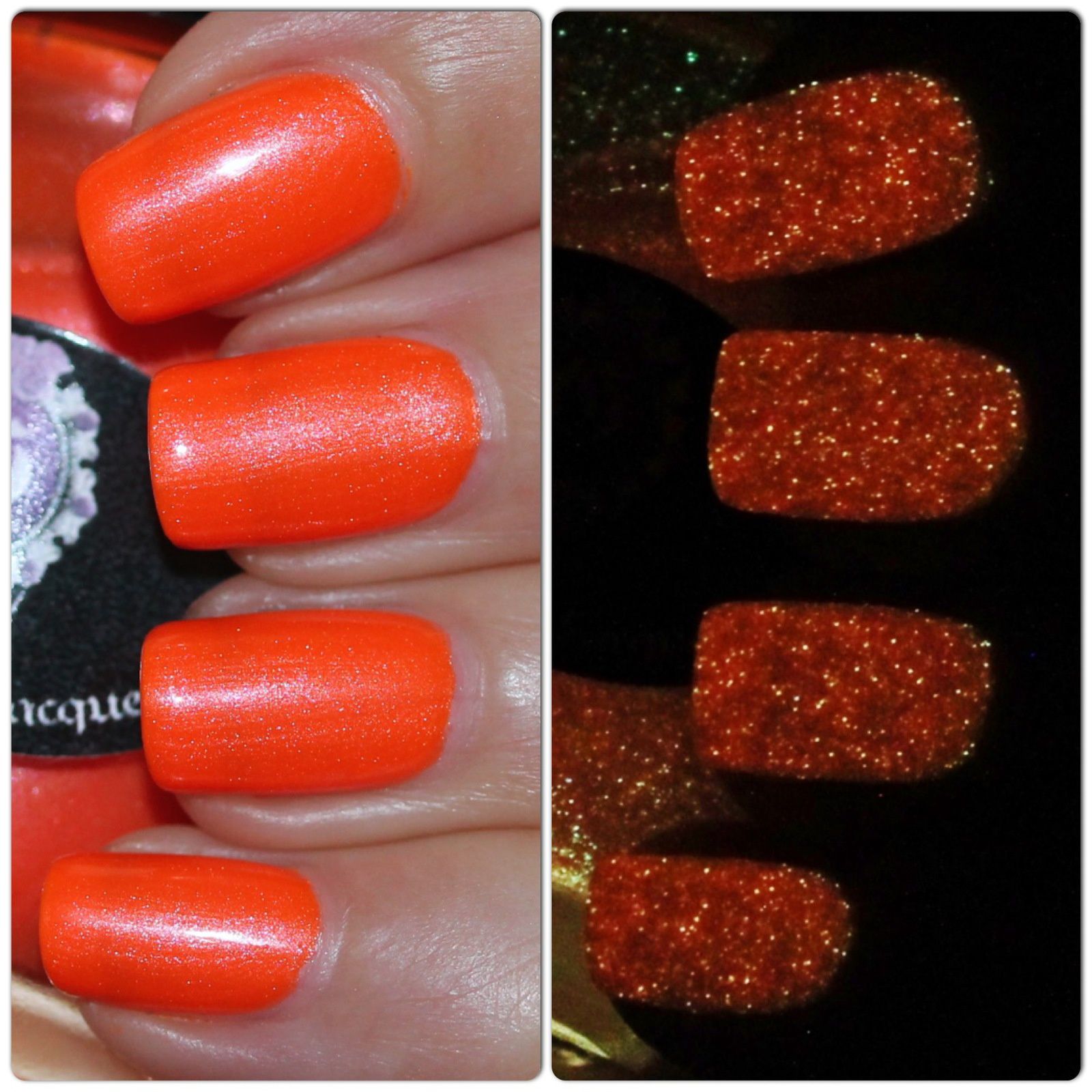 Après avoir porter le Gothic Gala Lacquers Wasted Youth, je voulais vraiment essayer les autres Gothic Gala Lacquers que je possède. Voici donc Orange Crush, un orange fluo super flashy et phosphorescent ! Comme Wasted Youth la formule est un peu épaisse et il manque un peu d'opacité (je porte 3 couches sur les photos) mais j'adore le résultat aussi bien à la lumière du jour que dans le noir !
After wearing Gothic Gala Lacquers Wasted Youth, I really wanted to try the other Gothic Gala Lacquers I own. Here is Orange Crush, a super flashy and bright neon orange that glows (in the dark)! As with Wasted Youth the formula is a little thick and it lacks a bit of opacity (I wear three layers on pictures) but I love the result both in daylight and in the dark!
Duri Rejuvacote / Gothic Gala Lacquers Orange Crush / HK Girl Top Coat
Welcome to Gothic Gala Lacquers! Nail polish is a wonderful form of personal expression, and it is my great joy to create unique polishes for you.