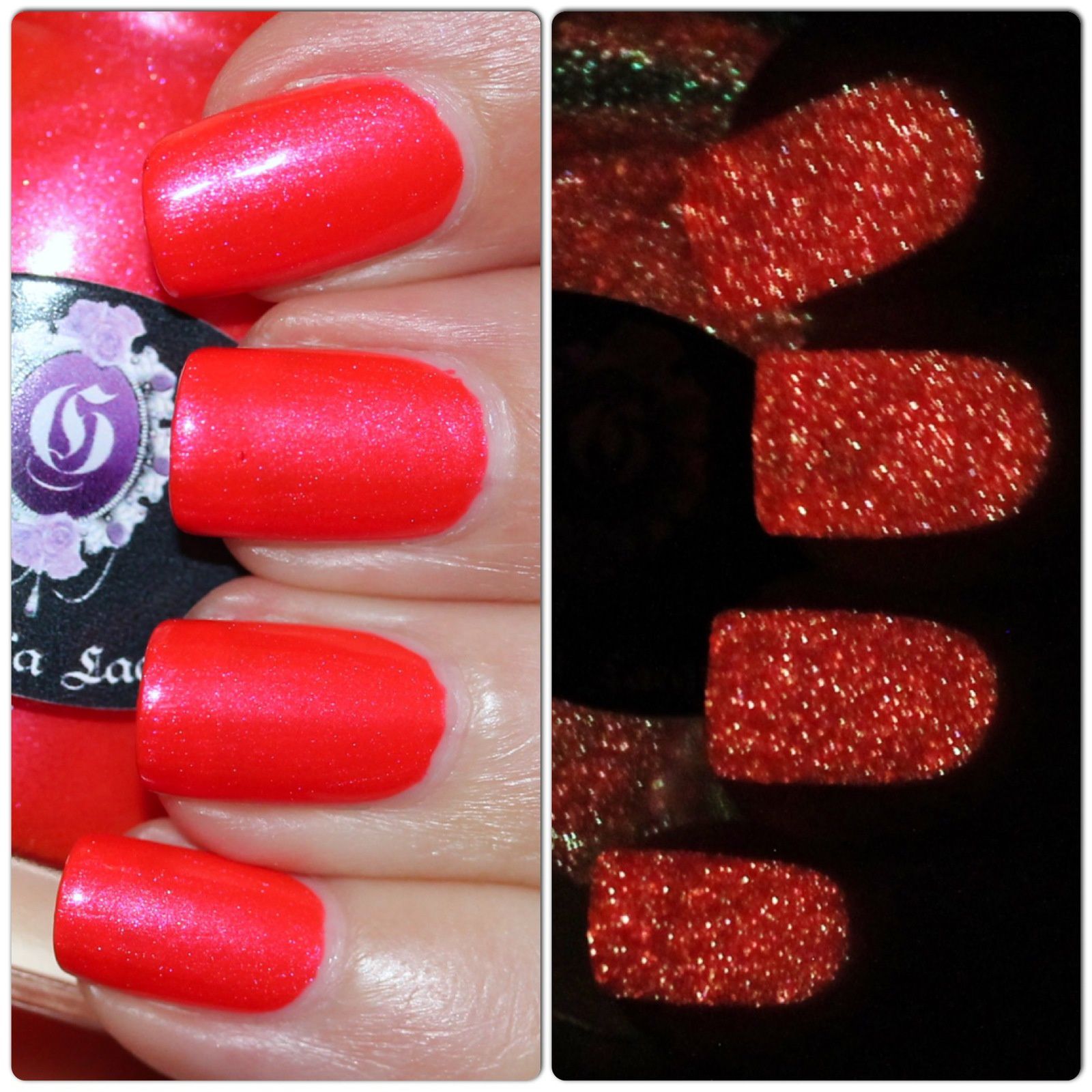 Il y a des fois ou je m'en veux un peu d'acheter autant de vernis car du coup je possède de véritables gemmes et je ne les ai jamais portées ! Par exemple ce magnifique Gothic Gala Lacquers Wasted Youth. C'est un rouge corail fluo très vif et phosphorescent, un vrai petit bijoux. La formule est un peu épaisse comme c'est souvent le cas avec les vernis phosphoscents. J'ai du ajouter un peu de diluant, j'ai posé 3 fines couches mais il sèche vraiment très vite. La phosphorescence n'est pas super intense et un peu grossière (vous pouvez voir les particules phosphorescentes) mais je l'adore !
There are times when I feel guilty to buy so many varnish because I have real gem and I have never worn them! For example this magnificent Gothic Gala Lacquers Wasted Youth. It is a bright neon red coral and it glows in the dark, a real little jewel. The formula is a bit thick as is often the case with GITD polishes. I had to add a little thinner, I used three thin layers but it really dries very quickly. The phosphorescence is not super intense and a bit coarse (you can see the phosphorescent particles) but I love it!
Duri Rejuvacote / Gothic Gala Lacquers Wasted Youth / HK Girl Top Coat
Welcome to Gothic Gala Lacquers! Nail polish is a wonderful form of personal expression, and it is my great joy to create unique polishes for you.