Petite envie de fluo, du coup j'ai sorti un de mes Yes Love Neon Glitter. Je ne les avais jamais essayé et je voulais voir la formule, l'application... Tout d'abord il n'est pas trop dense, j'aurais bien aimé un peu plus de paillettes, et il n'est pas super opaque non plus, mais ce n'est pas plus mal sinon les paillettes sont moins visibles sur les ongles. J'ai posé 3 couches, l'application est facile mais il ne sèche pas super vite. Vous l'aurez compris ces Glitter Neon ne sont pas extraordinaires, mais pour le prix je les trouve plutôt pas mal.
I wanted to wear neon colors, so I took out one of my Yes Love Neon Glitter. I had never tried these and wanted to see the formula, the application ... First of all it is not super dense, I would have liked a little more glitter, and it is not super opaque either, but it's no bad otherwise the glitter are less visible on the nails. I put three layers, the application was easy, but it does not dry super fast. You'll understand these Neon Glitter are not extraordinary, but for the price I think they are pretty good.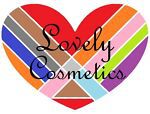 Items in Lovelycosmetics.eu store on eBay!
Items in Welcome to Lovelycosmetics.eu Please add me to your list of favourite sellers and come again. Thank you for your business. store on eBay!
I could not find a Yes Love website, I bought mine on ebay in this shop.