En rangeant mes vernis, j'ai eu une envie de rose fluo et je suis tombée nez à nez avec Jolt ! Je n'ai pas hésité très longtemps, je l'ai posé de suite. Bon alors j'adore la couleur qui est cependant plus foncée en séchant, mais je n'aime pas du tout la formule ! D'abord il est très liquide et pas du tout opaque, ensuite il sèche très vite, trop vite, la pose devient vite une galère. Il a donc fallut que je passe plusieurs fines couches (6 au total) pour obtenir une bonne opacité et un résultat uniforme. Bon comme il sèche très vite, ça ne prend pas beaucoup de temps, mais juste par principe, je n'aime pas !
While sorting my polish, I had an urge for neon pink and I came across Jolt! I did not hesitate for long, I put it on. Okay so I love the color event though it is darker when it dries, but I do not like the formula! First it is very liquidy and not at all opaque, then it dries very fast, too fast, the application quickly becomes a patchy nightmare. It was necessary that I use several thin layers (6 in total) to obtain a good opacity and a uniform result. Wekk as it dries quickly, it does not take much time, but just because, I do not like that!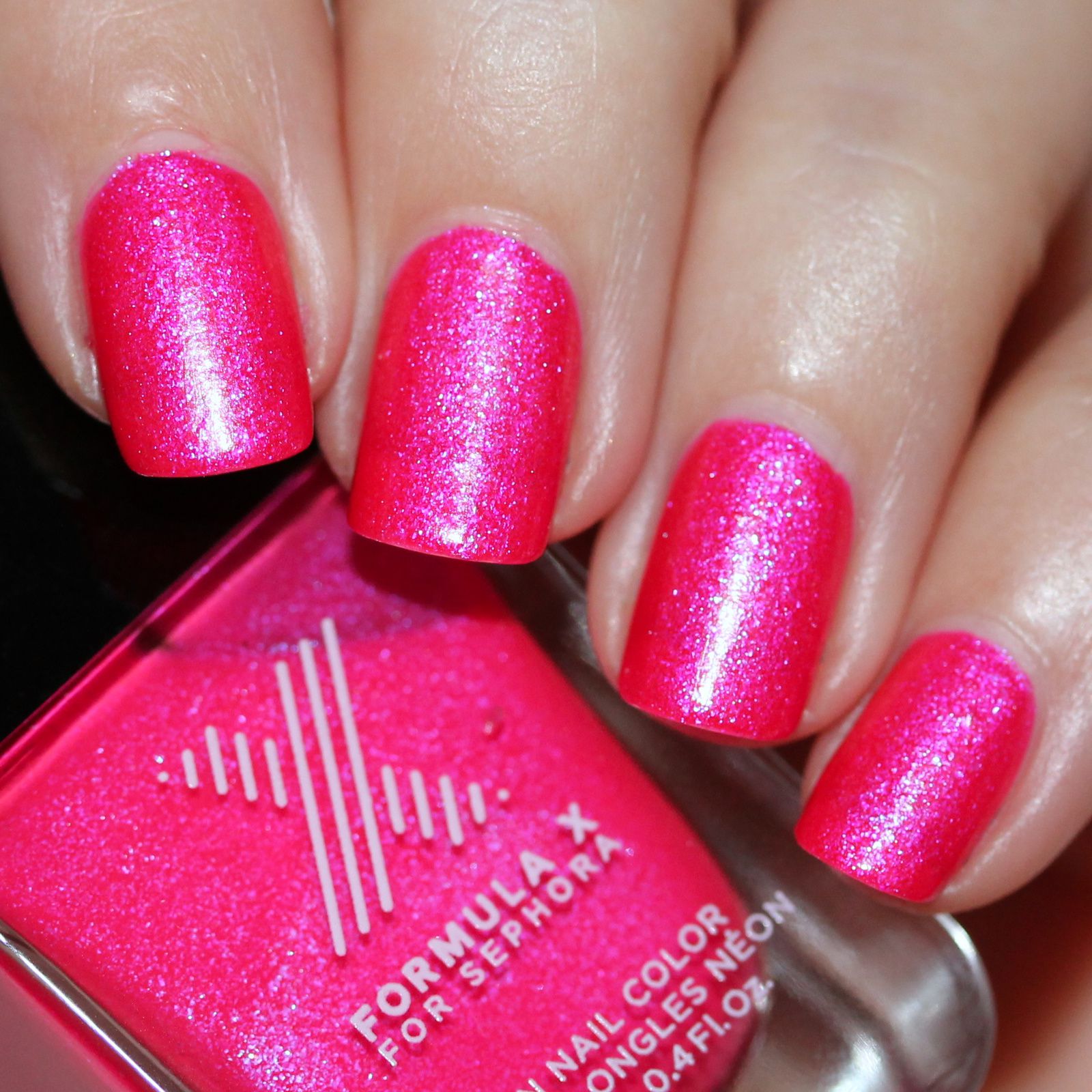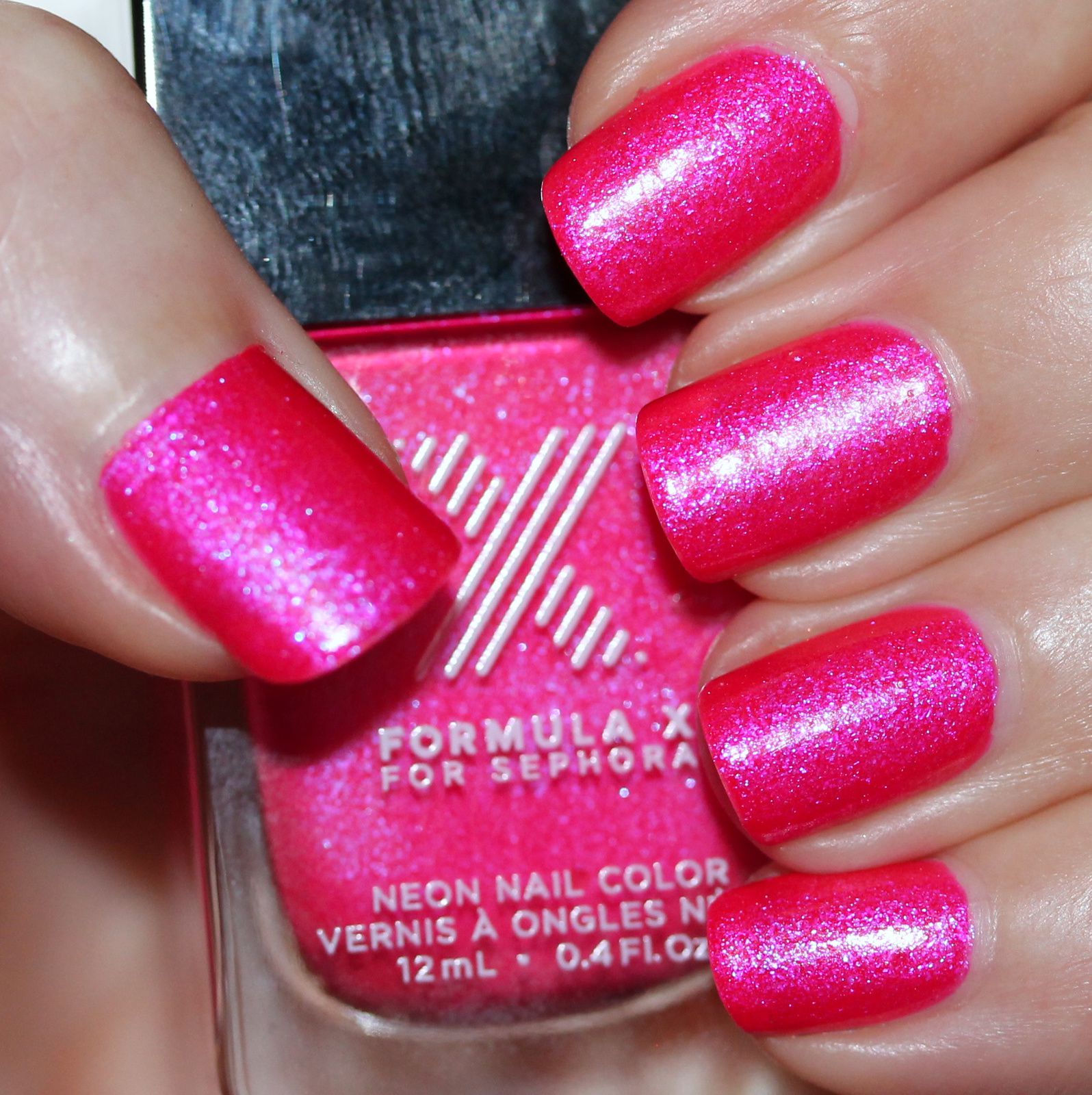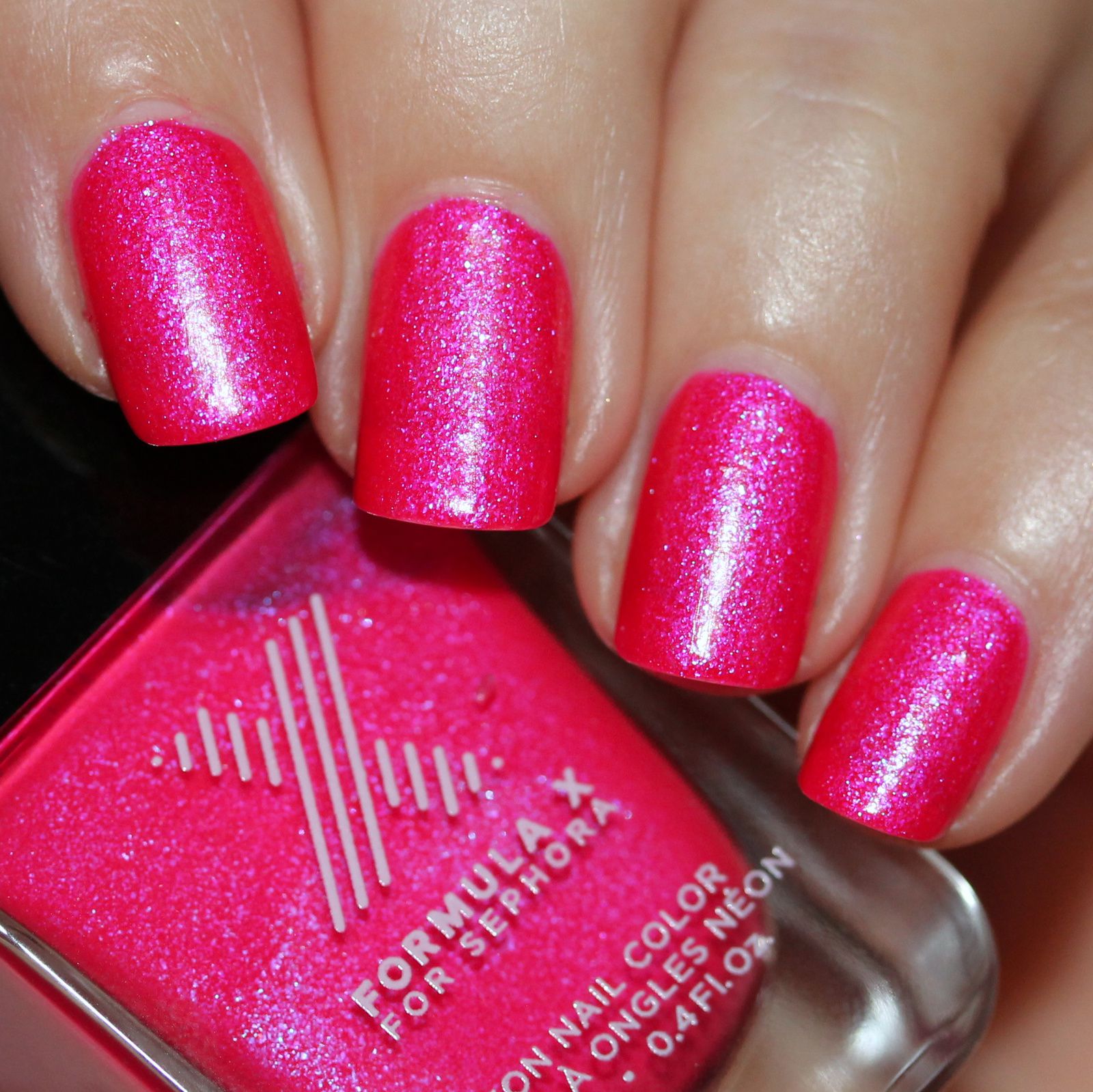 Sally Hansen Complete Care 4-in-1 Extra Moisturizing Nail Treatment / Sephora Formula X Jolt / Sally Hansen Miracle Gel Top Coat
Shop FORMULA X at Sephora. Find nail polish that combines technology, beauty and efficiency to help you create show-stopping nails.