J'avais envie de couleurs pastels et de couleurs fluos, j'ai sorti ma collection Bleached Neons par Maybelline, mais je n'arrivais pas à choisir... du coup je me suis fais une petite Skittle manucure. Il y a 7 vernis dans la collection mais bien sur comme tout le monde je n'ai que 5 doigts ... Bref j'aime bien le resultat mais le formule de ces vernis n'est pas la même pour les différentes couleurs. Le jaune est hyper couvrant (2 couches) est la formule est agréable, le rose et le corail ne sont pas vraiment opaque (4 couches), et le vert et le pêche sont entre les deux (3 couches). Comme beaucoup de pastel la formule est assez patchy mais ils sèchent très vite.
I felt like wearing pastel colors and neon colors, I took out my Bleached Neons by Maybelline, but I could not choose one... so I'm made a little Skittle manicure. There are 7 polish in this collection but of course as everyone I have only 5 fingers... So I like the result but the formula of these is not the same for the different colors. The yellow is very opaque (2 layers) and the formula is nice, the pink and coral are not really opaque (4 layers), and the green and peach are in between (3 layers). Like many pastel the formula is pretty patchy but they dry quickly.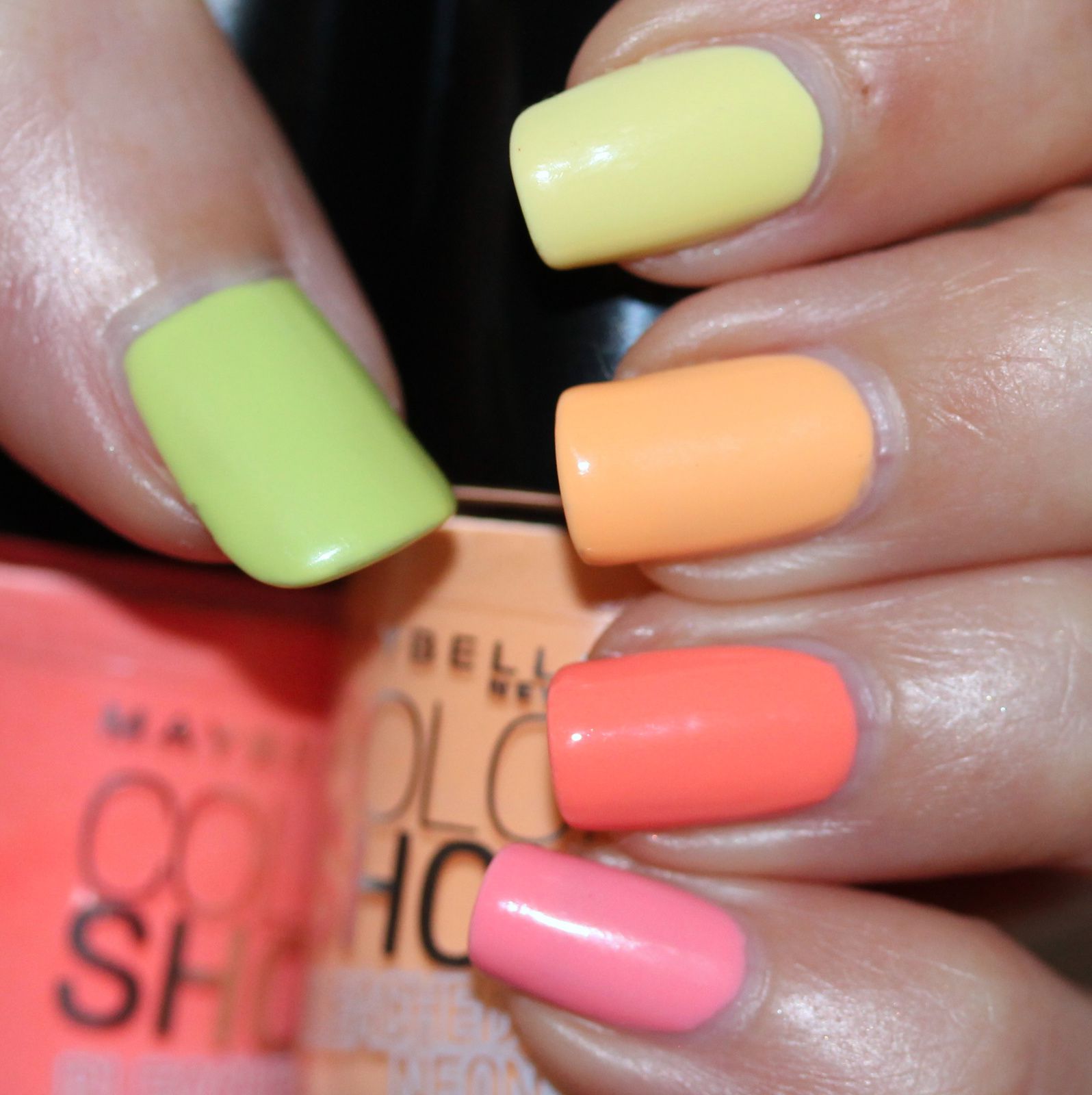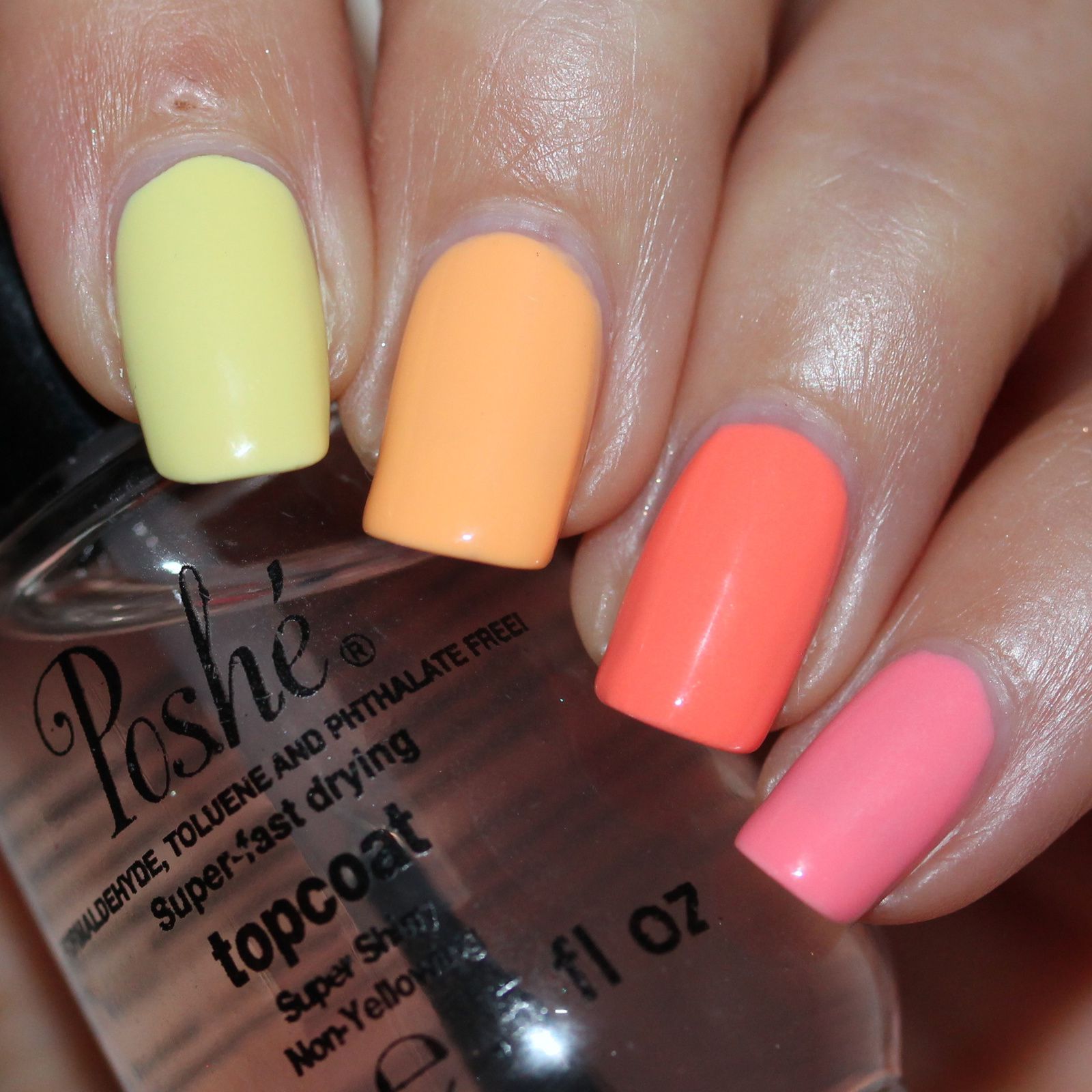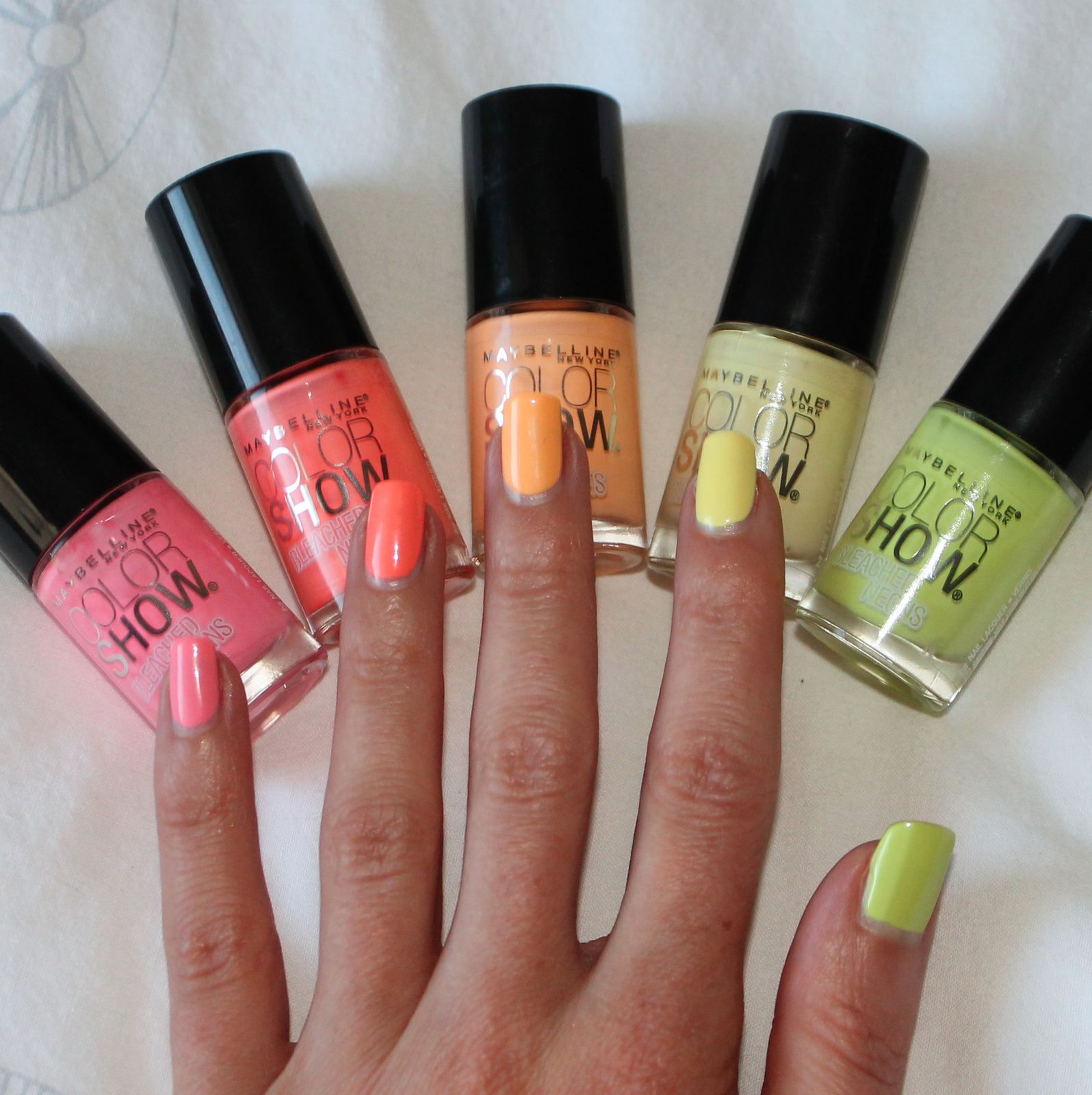 Duri Rejuvacote / Maybelline Bleached Neons Coral Heat, Pink Punch, Bleacged in Peach, Citrus Collide, Lime Accent / Poshe Top Coat
Makeup Products, Makeup Tips and Fashion Trends - Maybelline New York
Makeup and cosmetics for women. Makeup tips, makeup looks, how to videos and tutorials featuring best makeup foundation, eyeshadow, mascara, eyeliner, lipstick, blush & brushes.