Aujourd'hui je vous présente un vernis coup de coeur que j'ai acheté il y a 2 jours. J'ai craqué sur ce vernis car il est rose, et dans la bouteille il a des reflets dorés un peu bronze super intenses. Comme vous avez remarqué j'ai préciser dans la bouteille, car une fois posé ces reflets sont quasiment invisibles, probablement parce que ce vernis est vraiment très opaque (une seule couche sur les photos). Cela n'empêche que j'adore cette couleur rose un peu corail avec des reflets dorés (bien que très subtils). En plus c'est une formule gel qui résiste bien, du coup je pense que ce vernis va être mon vernis de pédicure pour cet été !
Today I present a new favorite I bought 2 days ago. I completely fell for this color because it is pink, and in the bottle has a super intense gold shimmer a bit coppery. As you noticed I specify in the bottle, because once on the nails the shimmer is almost invisible, probably because this polish is really opaque (a single layer on the pictures). This does not change the fact that I love this pink color, a little coral with golden highlights (although very subtle). In addition it is a longlasting gel formula, so I think it'll be my pedicure color for this summer!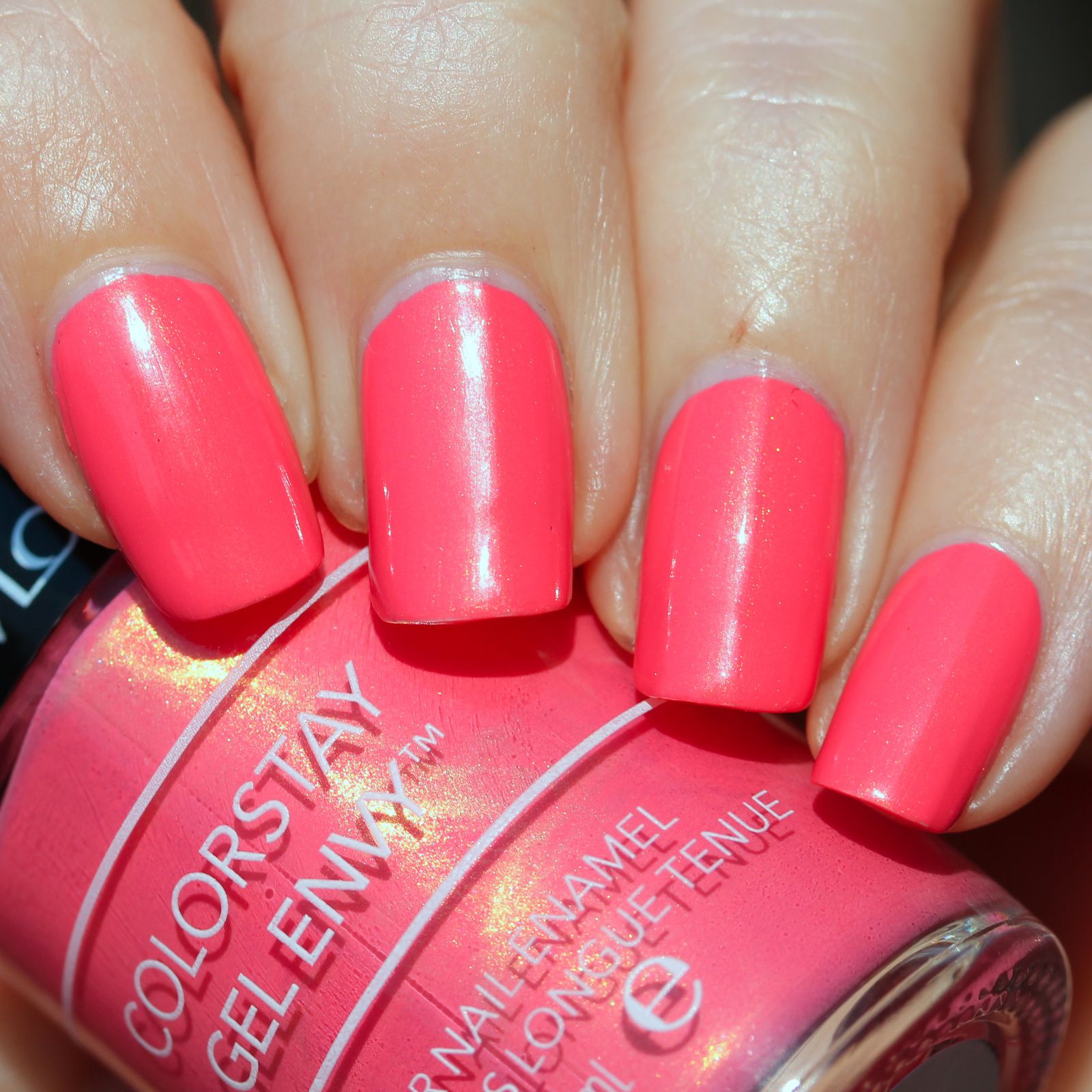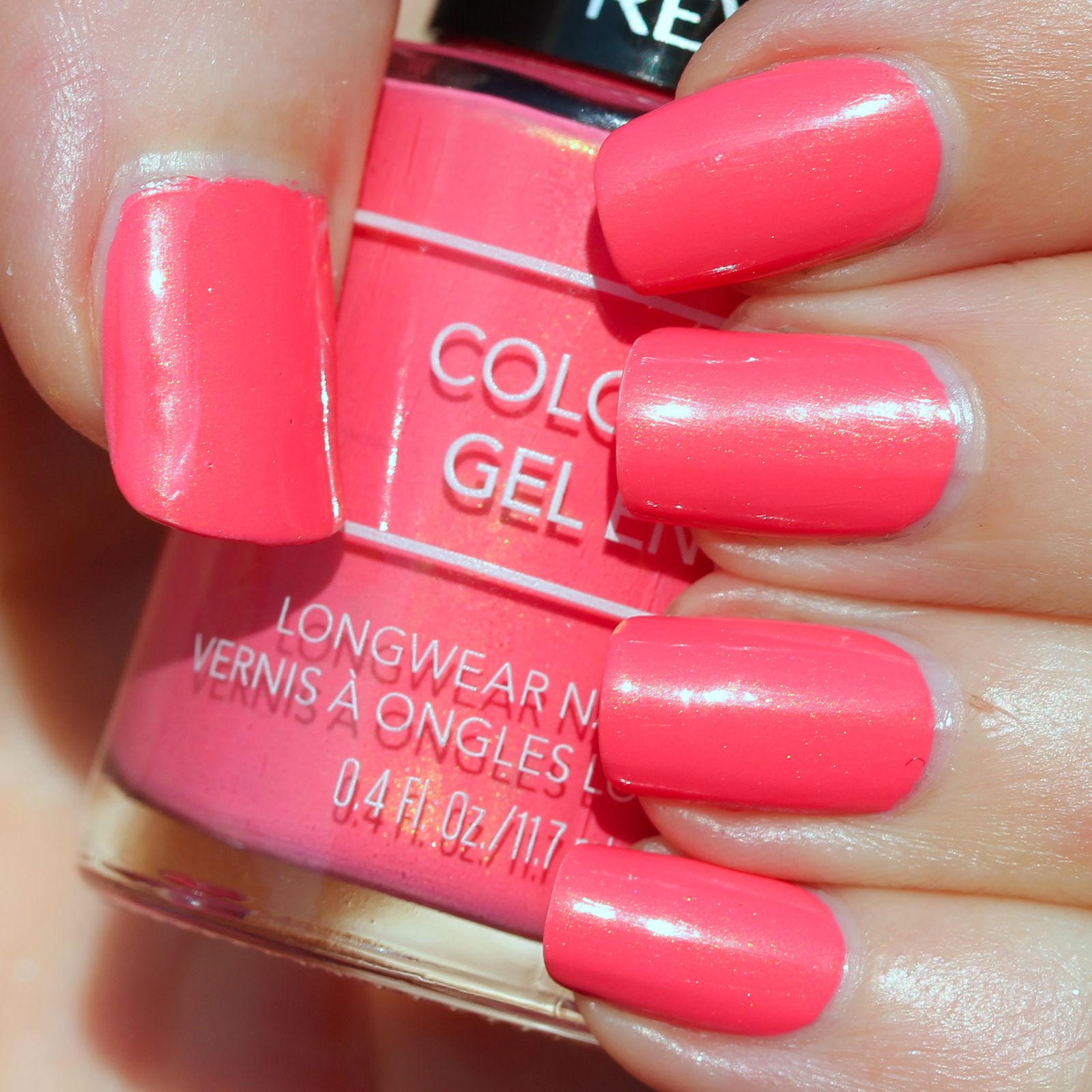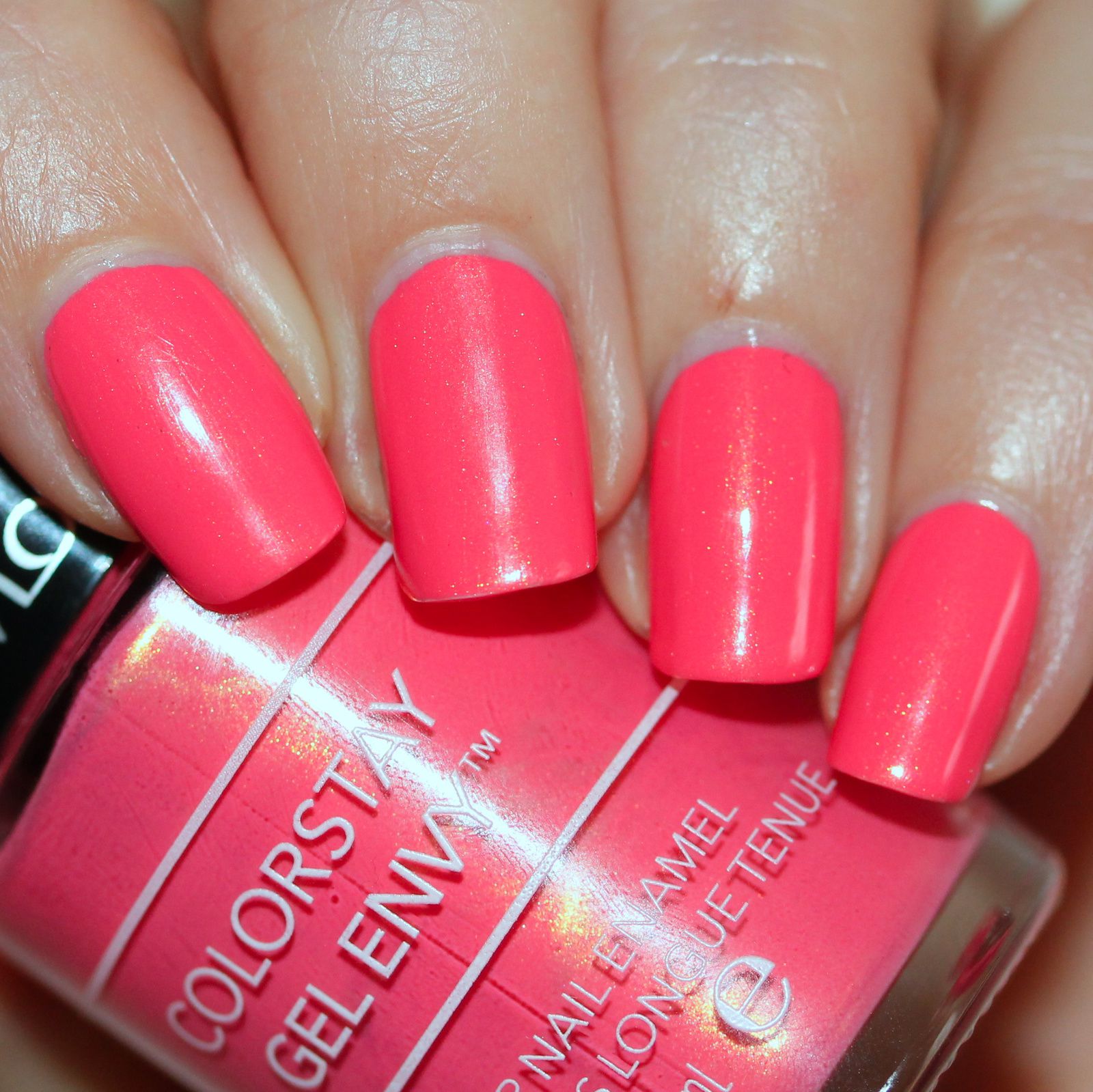 Sally Hansen Complete Care 4-in-1 Extra Moisturizing Nail Treatment / Revlon Lady Luck / Sally Hansen Miracle Gel Top Coat
Revlon Products: Makeup, Fragrances, Hair Color, Nails, Beauty Tools
Discover all Revlon cosmetics for eyes, lips, and face. Find fragrances, haircolor, nail products, and beauty tools in one place.