Aujourd'hui je porte un de mes vernis préféré de la dernière restock Lilypad, Happy Heart. Dès que j'ai vu les photos de Nicole je l'ai voulu. Happy Heart est un magnifique pastel fluo, couleur pêche, un peu orange, avec des reflets holographiques et de très fines micro flakies roses. Il est fantastique, cette couleur est juste incroyable, et la formule est parfaite, il est complètement opaque en 2 couches et sèche très vite. Mon Lilypad préféré c'est Almost Famous, mais celui-ci est sans hésité mon deuxième favoris !
Today I am wearing one of my favorite polish from last Lilypad restock, Happy Heart. As soon as I saw Nicole's pictures I wanted it. Happy Heart is a beautiful neon pastel, peach, slightly orange, with holographic reflections and very fine pink micro flakies. It is fantastic, this color is just amazing, and the formula is perfect, it is completely opaque in 2 coats and dries very quickly. My favorite Lilypad is Almost Famous, but it is without hesitation my second favorite!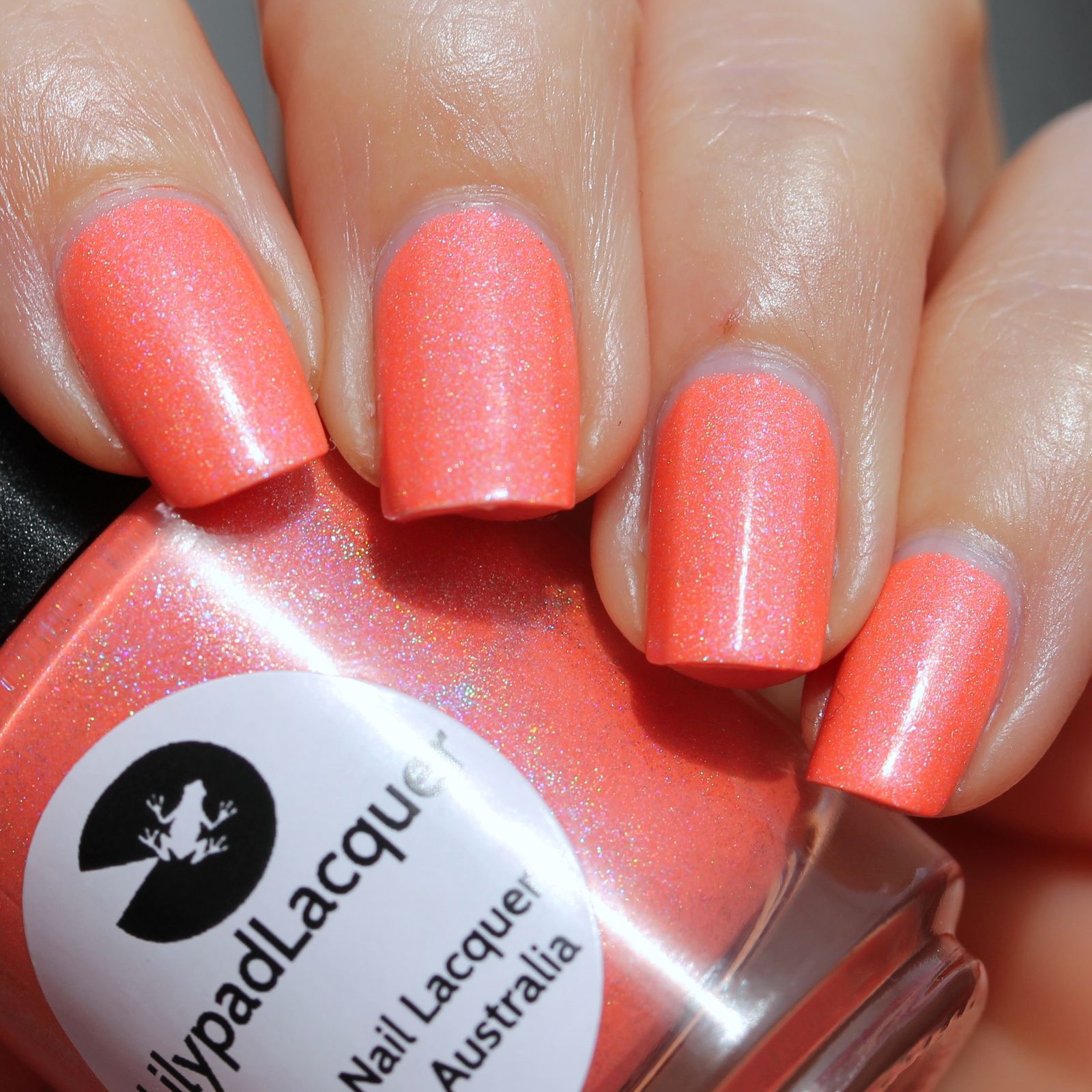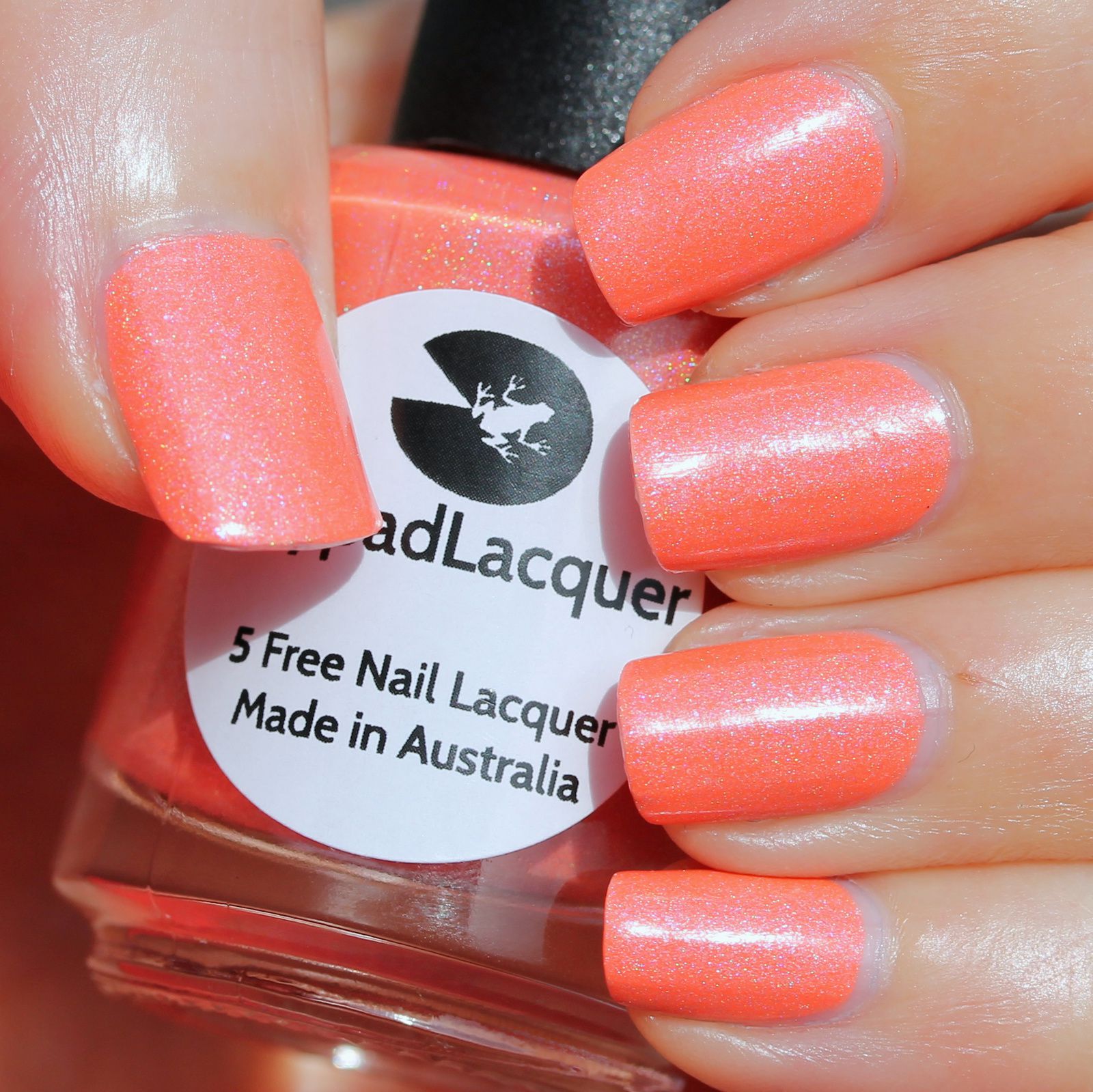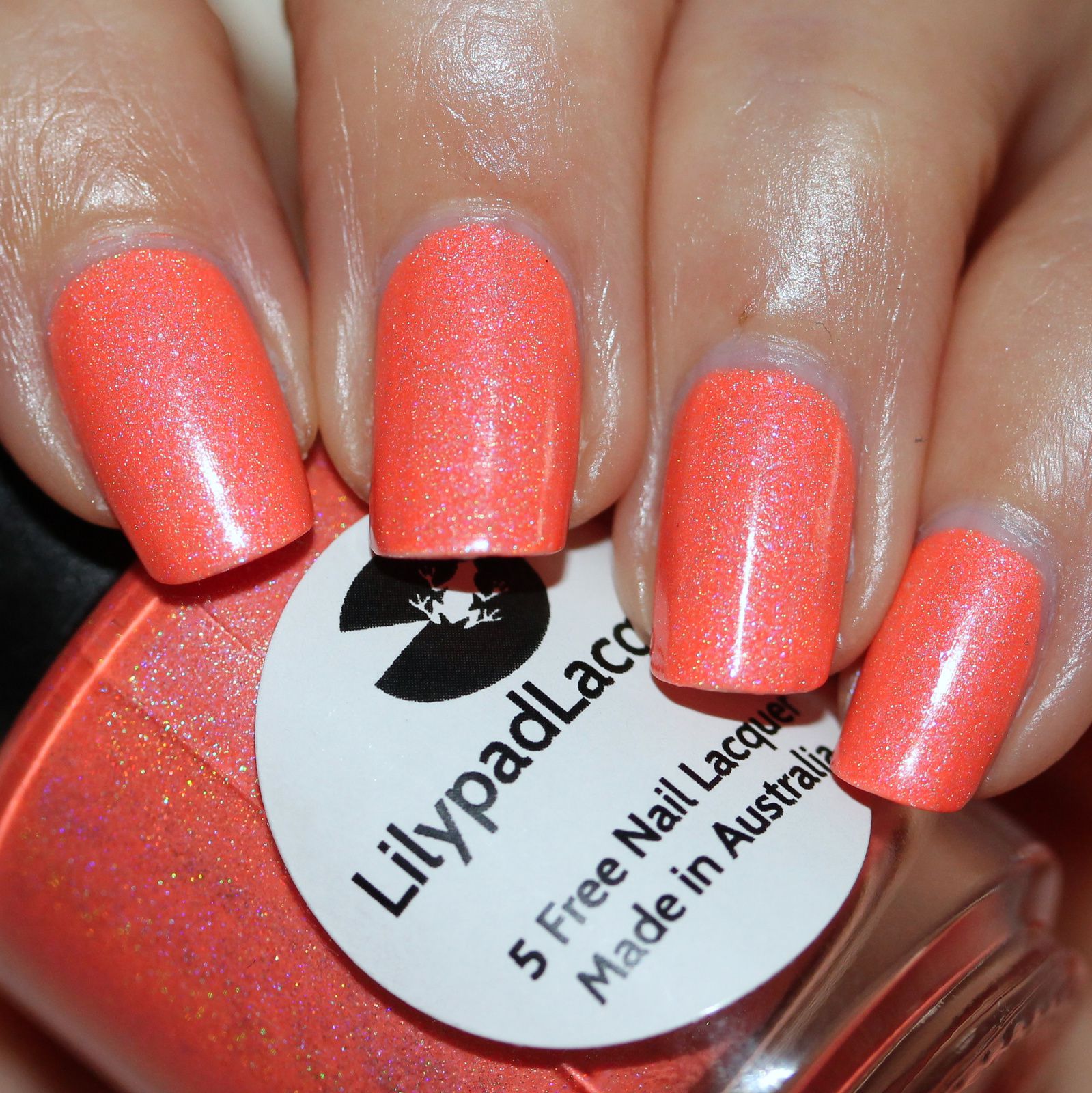 Sally Hansen Complete Care 4-in-1 Extra Moisturizing Nail Treatment / Lilypad Lacquer Happy Heart / Sally Hansen Miracle Gel Top Coat
llarowe,llarowe.com,a box indied,nail lacquer,nail polish,opi nail polish,nail varnish,glitter nail polish,opi nail,opi nail lacquer,cheap nail varnish,orly nail polish,zoya nail polish,opi nail ...
http://www.llarowe.com/shop-all/lilypad-lacquer.html?mode=grid
Lilypad Lacquer is coming back soon at Llarowe with some amazing new colors, Yeah!