Je ne vais pas trop m'étendre sur le thème de cette Holograil box du mois de Mars, tout simplement car je ne suis pas vraiment familière avec les histoires de Dr. Seuss. En voyant les photos d'inspiration je ne savais d'ailleurs pas du tout à quoi m'attendre. Cela a donc été pour moi une box surprise, et les vernis sont vraiment jolis.
I will not talk too much about the theme of this March Holograil box, simply because I'm not really familiar with the stories of Dr. Seuss. Seeing the pictures of inspiration I di not know at all what to expect. So it was for me a surprise box, and the polishes are really pretty.
Philly Loves Lacquer Oh, the places You'll Go! a pour moi été une bonne surprise. D'habitude je n'aime pas trop les vernis Philly Loves Lacquer car ils manquent souvent d'opacité, mais pas celui-ci. Il est opaque en 2 couches, et il a une jolie couleur lavande avec des reflets holographiques relativement subtiles.
Philly Loves Lacquer Oh, the places You'll Go! fwas a pleasant surprise for me. Usually I do not like Philly Loves Lacquer polishes because they often lack of opacity, but not this one. It is opaque in 2 coats, and it has a pretty lavender color with relatively subtle holographic reflections.
Octopus Party Nail Lacquer The Horax est décrit comme un vernis orange, moi je le trouve plutot doré, un peu bronze, avec des reflets dorés plus foncés. Il est vraiment très holographique, c'était la première fois que j'essayai un vernis Octopus Party et j'aime bien leur formule.
Octopus Party Nail Lacquer The Horax is described as an orange color, I find it rather golden, a little bronze, with darker golden highlights. It is really very holographic, it was the first time I tried a Octopus Party lacquer and I like their formula.
Ce n'est pas trop étonnant, j'aime beaucoup ce joli rose corail holographique, Too Fancy Lacquer Call It Love. Il contient des micro flakies roses et la formule est parfaite.
This is not too surprising, I love this pretty pink coral holographic polish, Too Fancy Lacquer Call It Love. It contains pink micro flakies and the formula is perfect.
Alors ce Lilypad Lacquer Cat in the Hat, je ne savais pas trop quoi en penser. Dans le flacon il est joli, mais c'est un vernis noir, et ce n'est pas trop mon genre de couleur. Cependant je dois admettre que ses reflets roses et multicolores le rendent vraiment incroyable, au point ou ça me donne presque envie de porter du noir !
So this Lilypad Lacquer Cat in the Hat, I did not know what to think. In the bottle, it is pretty, but it is a black varnish, and it's not really my kind of color. However I must admit that its pink and multicolor sparkles really make it incredible and it almost makes me want to wear black!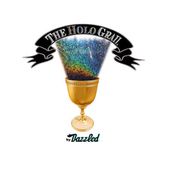 Pre-order for April's The Holo Grail Box. Theme of April: Power Girls! 4 exclusive holographic polishes made by: Aly's Dream Polish Emily de Molly Eat Sleep Polish NailNation3000 *Pre-order will be
The pre-orders for the next box are opened from the 1st - 8th midnight HKT of each month, follow Dazzled to know more about next box.