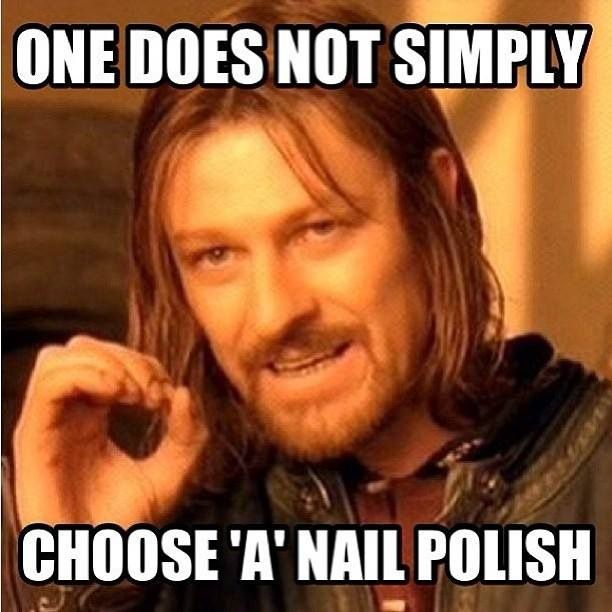 Comme d'habitude voici mon article mensuel sur mes achats du mois. Vous allez être surprises ce mois-ci je n'ai pas acheté grand chose, j'ai été très sage, ou plutôt j'ai tellement de vernis que quand je vois une nouvelle collection ou de nouveaux vernis je ne suis plus vraiment impressionnée et je réalise que je n'ai pas besoin de plus (à part peut être pour les Lilypad). J'ai même fait un gros ménage dans ma collection et j'ai ajouté pas mal de vernis à ma blog sale. Bref j'ai quand même quelques petits nouveaux à vous montrer, et non je ne vais pas arrêter d'acheter des vernis (impossible) mais je vais essayer d'être plus sélective.
As usual there is my post on my nail polish haul of the month. You will be surprised, this month I have not bought much, I was very wise, or rather I have so many polishes now that when I see a new collection or new varnish I am not really impressed and I realize that I do not need anymore (except maybe for Lilypad). I even made a big cleaning in my collection and I added a lot of polish my blog sale. In short I do have some new precious to show you, only a few, and no I'm not going to stop buying nail polishh (impossible) but I'll try to be more selective.
Commençons par mes box, j'ai reçu ma What's Indie Box? de janvier (déjà swatchée) un peu en retard, et je viens juste de recevoir celle de février (swatches très bientôt). Je n'ai pas encore reçu ma Holograil de Févier car elle vient juste d'être envoyée (elle a pris un peu de retard avec la nouvel an chinois).
Let's start with my nail boxes, I received my January What's Indie Box? (already swatched) a little late, and I just received the February one (swatches coming soon). I have not received my February Holograil yet because it has just been shipped (a little late because of the Chinese New Year).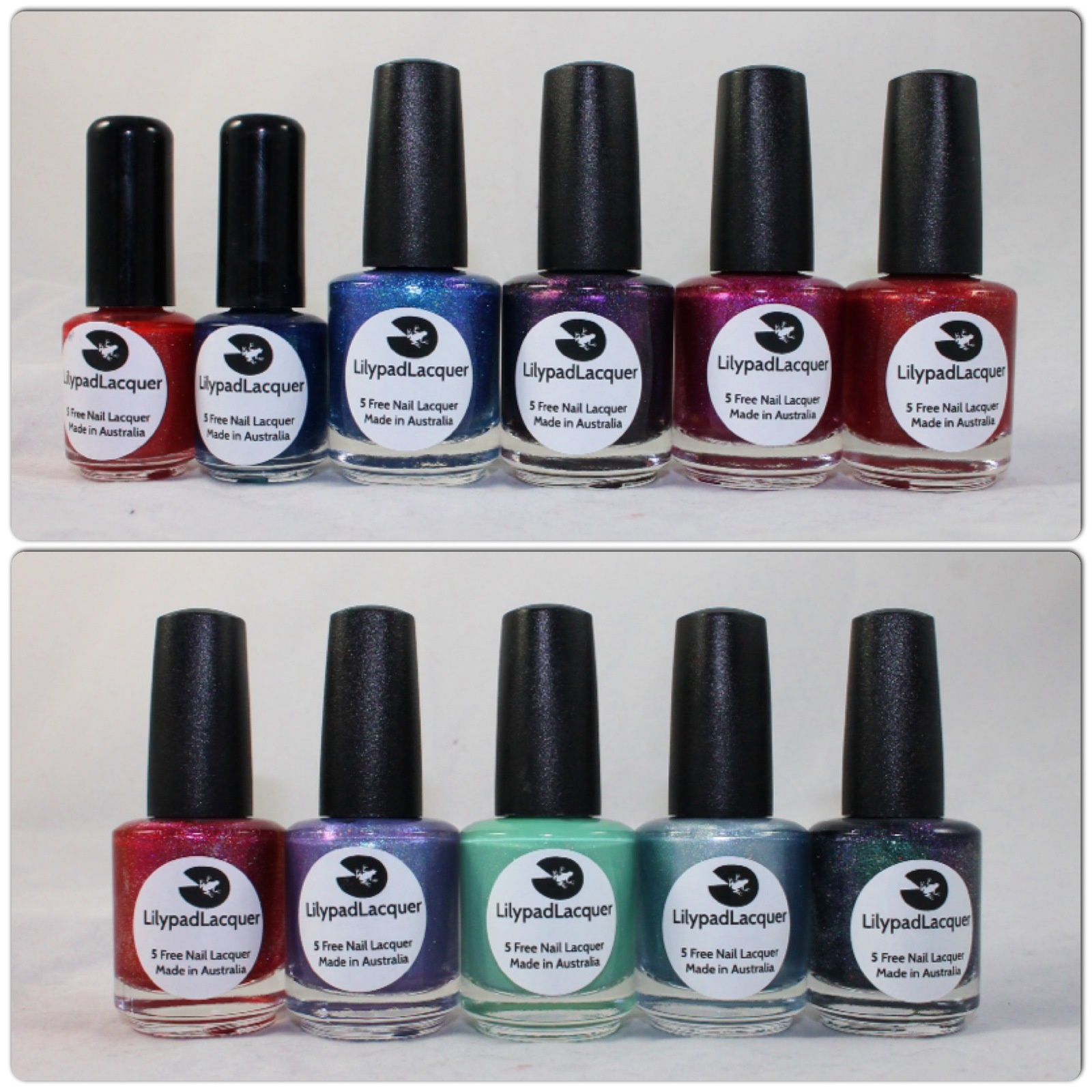 Lilypad Lacquer Fire Fire, Deep Sea Dreaming, Hotel Clercks, Mars Attacks, Lilypad Lovers, Morticia, Blossom, I Love Lilac, Minty, Aquamarine Dream & Wishing Well.
Bon bien sur comme tous les mois il me faut ma dose de Lilypad, et ce mois-ci j'ai reçu ma commande de group customs (Hotel Clercks, Mars Attacks, Lilypad Lovers) et Morticia (le seul qu'il me manquait de la collection Famille Addams) mais aussi quelques autre couleurs (qui vont être discontinuées très bientôt).
Well of course like every month I need my dose of Lilypad, and this month I received my order of groups Customs (Hotel Clercks, Mars Attacks, Lilypad Lovers) and Morticia (the only one I was missing from the Addams Family collection), but also some other colors (that will be discontinued soon).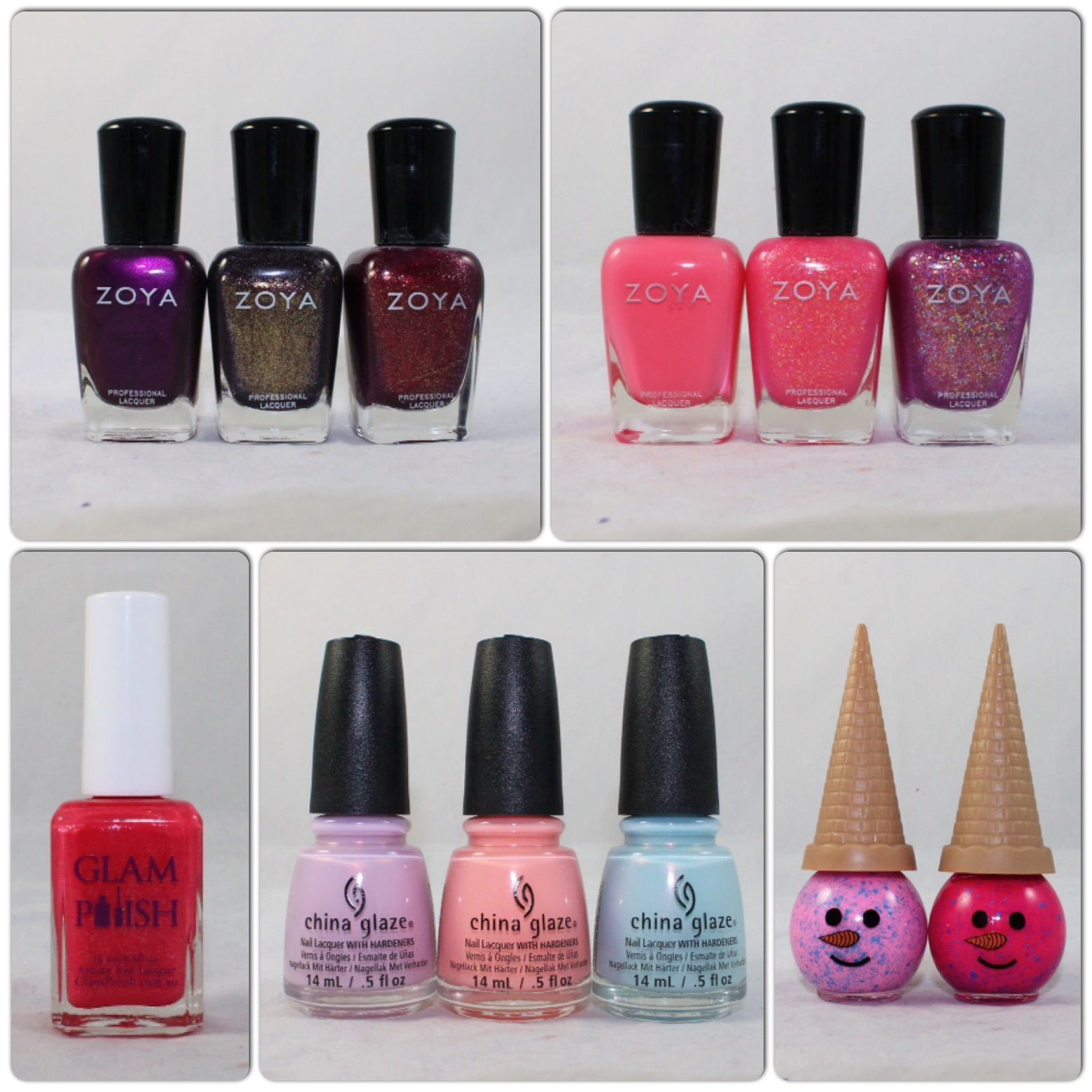 Zoya Haven, Sansa, Teigen, Wendy, Harper & Binx. Glam Polish Lei Day. China Glaze Wanderlust, Pack Lightly & Dashboard Dreamer. Ice Cream Cone Nail Polish Vanilla Frosting & Lollipop.
Et enfin le reste de mes achats, quelques Zoya, 3 China Glaze, un Glam Polish et 2 vernis en forme de cornet de glace acheté au Rite Aid. Je suis assez fière de ne pas avoir trop dépenses ce mois-ci, je vais essayer de faire pareil le mois prochain^^
And finally the rest of my purchases, some Zoya, 3 China Glaze, a Glam Polish and 2 ice cream cone shepped polish bought at Rite Aid. I'm pretty proud of not having spent too much this month, I will try to do the same next month ^^