Je n'étais pas très emballée par le thème de la Holograil box de Janvier, et je n'étais pas non plus très emballée par les vernis quand je les ai reçu. Une fois posé je dois avouer que j'aime beaucoup le Aly's Dream Polish et le Lilypad Lacquer, mais cette box du mois de janvier n'est définitivement pas ma favorite.
I was not thrilled with the theme of the January Holograil, and I was not very excited either when I received the polishes. Once swatched I must admit that I like the Aly's Dream Polish and Lilypad Lacquer, but this box is definitely not my favorite.
Aly's Dream Polish Health Potion est un rouge holographique magnifique et très vif. Il est vraiment vibrant, je n'ai aucun autre rouge vif comme celui-ci. La formule est parfaite, il s'applique facilement et sèche très vite.
Aly's Dream Polish Health Potion is a beautiful holographic red, very bright. It is really vibrant, I have nothing as bright of a red. The formula is perfect, it applies easily and dries quickly.
Je ne suis pas fan de vernis jaune, et ce Too Fancy Lacquer Love and Peace ne fait pas exception à la règle. C'est un jaune holographique très vif, un peu jaune soleil. Comme tous les TFL que je possède la formule est excellente.
I'm not a fan of yellow polish, and this Too Fancy Lacquer Love and Peace is no exception to the rule. This is a very bright holographic yellow, a bit sunny yellow. Like all TFL I own the formula is excellent.
Je ne sais pas pourquoi je ne m'attendais pas à ce genre de couleur pour Nail Nation 3000 My Wish 4 You. Les images d'inspiration de Nail Nation 3000 ne sont jamais très évocatives. La formule est agréable et facile à poser, mais je trouve cette couleur un peu fade.
I do not know why I did not expect this kind of color for Nail Nation 3000 My Wish 4 You. Nail Nation 3000 inspirational images are never very evocative. The formula is nice and easy to apply, but I find this color a bit dull.
Lilypad Lacquer Magical Moments est un vernis pailleté holographique. Il n'est pas très opaque, et il a des reflets roses violets. Il n'est pas totalement opaque en 2 couches, mais je pense qu'il doit être totalement opaque en 3 couches, et il sera parfait en superposition.
Lilypad Lacquer Magical Moments is a holographic glitter polish. It is not very opaque and has purple pink highlights. It is not completely opaque in 2 coats, but I think it must be completely opaque in 3 layers, and it will be perfect for layering.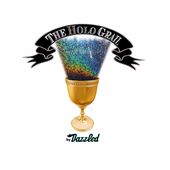 Pre-order for March's The Holo Grail Box. Theme of March: Seussville 4 exclusive holographic polishes made by: Lilypad Lacquer Octopus Party Nail Lacquer Philly Loves Lacquer Too Fancy Lacquer ...
The pre-orders for the March box are opened until the 15th of February midnight HKT, follow Dazzled to know more about next box.