Je suis à la bourre dans la publication de mes articles, je vous montre enfin la Holograil box de novembre sur le thème Pop Culture. J'étais un peu indifférente par rapport au thème, mais les vernis par contre sont vraiment jolis. J'ai complètement craqué sur le Lilypad Lacquer et le Too Fancy Lacquer, et sans plus tarder place aux photos.
I'm late in the publication of my articles, but finally here is the Holograil box for November on the theme of Pop Culture. I was a little indifferent to the theme, but the polishes are really pretty. I completely fell for the Lilypad Lacquer and the Too Fancy Lacquer, and without further ado let see the pictures.
Emily de Molly Trust No One est un vernis très foncé, noir (ou presque) holographique. Comme tous les Emily de Molly, très bonne formule et jolis reflets holographiques. Il a également de toutes petites paillettes/flakies bleues.
Emily de Molly Trust No One is a very dark color, (almost) black and holographic. Like all Emily Molly, very good formula and nice holographic reflections. It also has tiny blue glitter/flakies.
Lilypad Lacquer Rock On! est un vernis rouge holographique, très vif, avec des flakies dorées (qui malheureusement ne sont pas très visible au soleil, à l'ombre uniquement). C'est une petite bombe, je l'adore, l'application est parfaite, la couleur chic et sympa, et pourtant j'ai du mal à porter du rouge !
Lilypad Lacquer Rock On! is a holographic red polish, very bright, with gold flakies (which unfortunately are not very visible in the sun, in the shade only). It is a really a jewel, I love it, the application is perfect, the color is chic and fun, and yet I do not easily wear red!
Too fancy Lacquer Halo On Top est juste trop éblouissant. C'est le plus holographique de cette box, il pète la rétine c'est impressionnant. La couleur de base est un joli bleu clair. La formule s'applique comme du beurre, c'est mon autre préféré de cette box (avec le Lilypad)
Too fancy Lacquer Halo On Top is just so dazzling. This is the more holographic of the box, it burns up the retina it is impressive. The base color is a pretty light blue. The formula applies like butter, that's my other favorite of the box (after the Lilypad).
Et enfin WingDust Collections Leading Lady, un vernis violet foncé légèrement duochrome, légèrement holographique et avec de toutes petites paillettes rouge et argent. Je ne suis pas trop fan de la couleur mais j'aime bien le formule. je ne sais pas trop pourquoi je l'aime moins que les autres, il a tout pour me plaire, c'est juste qu'une fois posé je trouve que la couleur ne me va pas trop. Pour résumé, jolie box, couleurs sympa, dont 2 que j'adore. J'ai hâte de voir celle de Janvier !!!
And finally WingDust Collections Leading Lady, a dark purple color slightly duochrome, slightly holographic and with tiny red and silver glitter. I'm not a fan of the color, but I like the formula. I do not know why I like this one less than others, it has everything to please me, it's just that when applied I realized that the color does not suit me at all. In summary, nice box, nice colors, including 2 that I am crazy about. I'm looking forward to the January box!!!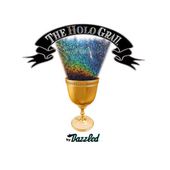 Pre-order for January's The Holo Grail Box. Theme of January: Wish Upon A Star 4 exclusive holographic polishes made by: Aly's Dream Polish Lilypad Lacquer NailNation3000 Too Fancy Lacquer ...
The pre-orders for the January Box are closed, but follow Dazzled to know more about next box.