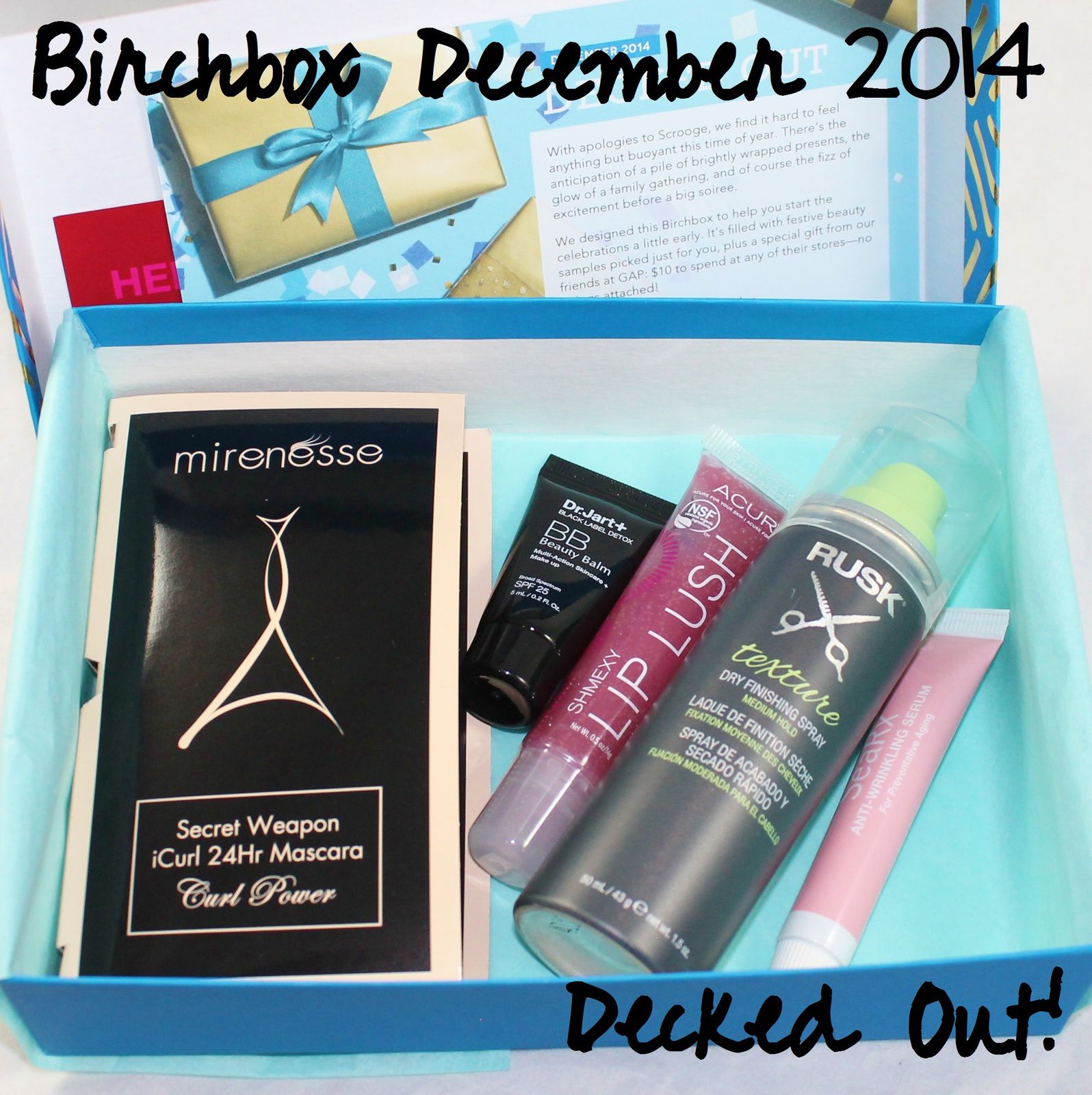 Alors j'étais de mes Ipsy Bags ce mois-ci, et Birchbox ce n'est pas beaucoup mieux ! Ah si la boîte est super jolie. Au niveau des échantillons c'est autre chose ! Tout d'abord je n'ai pas reçu le bon sample choice, et bien que j'ai contacté le service client, en gros la réponse a été, nous sommes désolé, mais c'est tout. Ensuite j'ai reçu un spray pour cheveux, bien que j'ai spécifié que je ne veux pas de produits pour cheveux (Ipsy fait pareil c'est énervant, plein de produits pour cheveux alors que je n'en utilise pas et que je l'ai bien spécifié dans mon questionnaire). Je suis assez contente pour la BB cream Dr Jart et le sérum SeaRX mais c'est tout, et les échantillons sont tout petits. Je ne suis pas du tout interessée par le gloss car il est super transparent, et le mascara je l'ai déjà testé et je ne suis pas fan (je suis très difficile dans mes choix de mascara). Bref ce n'est pas joyeux tout ça surtout pour on dernier mois (comme je disais dans min post sur Ipsy, j'arrête les boxes beauté, j'ai trop de produits en stock).
Well I was disapointed by Ipsy this month, Birchbox is not much better! Oh, yes the box is super awesome. Regarding the samples it is not so awesome! First of all I have not received my sample choice, and although I contacted the customer service, basically the answer was, we are sorry, but that's it. Then I got a hair spray, although I specified that I do not want hair products (Ipsy did the same it is annoying, a lot of hair products although I do not use any and that I have specified this in my quizz). I'm quite happy for the Dr. Jart BB cream and the SeaRX serum but that's all, and the samples are very small. I'm not at all interested in the gloss because it is super sheer and I have already tried this mascara and I'm not a fan (I am very picky with my mascara). In short it's not all that happy especially for my last month (as I said in my previous post on Ipsy, I decided to stop all my beauty boxes, I have too much stuff).
Try personalized samples with a monthly subscription, stock up on favorites in the Birchbox Shop, plus get ideas and inspiration to bring into your daily routine.