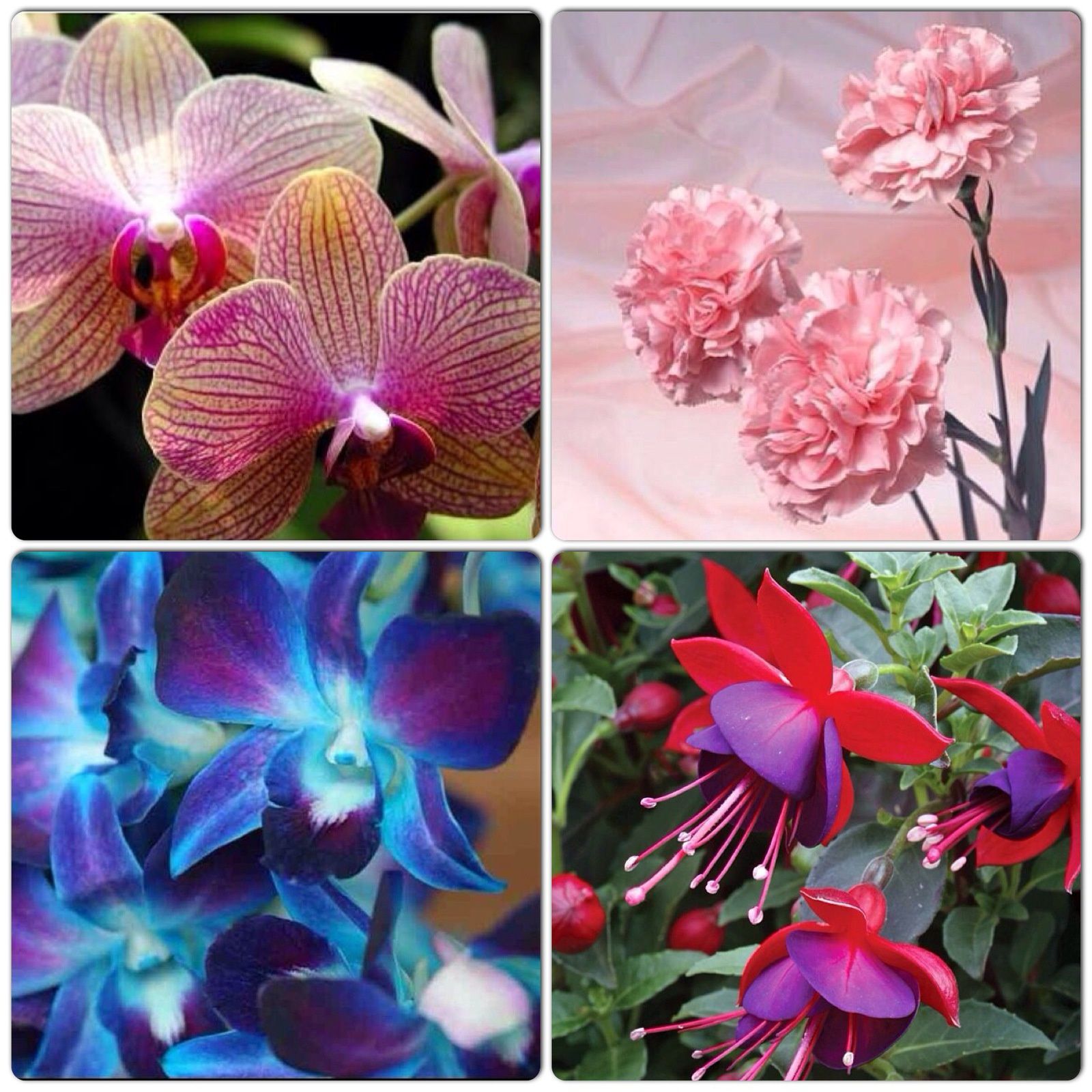 The Holo Grail Box by Dazzled - September 2014 - Waltz of the Flowers - Polish macros & inspiration pictures.
Une Holograil sur le thème des fleurs, ça semble une idée banale mais je n'ai qu'un seul mot à dire... wahou ! Les couleurs sont classiques et pas vraiment automnales (du rose, du violet, du bleu turquoise) mais elles envoient du des reflets et de l'holo à gogo... Ils sont tellement holographiques que mon appareil photo avait du mal avec le focus, du coup ça donne des photos un peu floues mais qui montrent vraiment bien le côté multicolore de ces vernis.
A flower themed Holograil, it seems like a banal idea, but I only have one word to say ... wow! The colors are classic and not really fall colors (pink, purple, turquoise blue) but they have reflections and holo galore ... They are so holographic that my camera had trouble with the focus, and it gives pictures a little blurry but that show really well the holo multicolored side of the varnish.
Too Fancy Lacquer Greatest Love of All (2 coats, no top coat)
Too Fancy Lacquer Greatest Love of All est un vernis rose pâle holographique avec des microflakies dorés. Les flakies ne ressortent pas bien en photo mais les reflets holographiques par contre oui ! Les flakies apportent de jolis reflets, mais rendent également le formule de ce vernis un peu plus épaisse qu'un TFL classique. Ce n'est cependant pas trop gênant.
Too Fancy Lacquer Greatest Love of All is a holographic light pink polish with golden microflakies. The flakies do not show up well in photos, but the holographic reflections yes! The flakies provide beautiful reflections, but they also make the formula of this polish a little thicker than a conventional TFL. This however is not too bad.
Emily de Molly Radiant Fuchsia (2 coats, no top coat)
Emily de Molly Radiant Fuchsia est juste incroyable. C'est un vernis parme violet super holographique avec des reflets roses super intense. Il me fait un peu penser à Lilypad Almost Famous mais en beaucoup moins foncé. La formule est parfaite et c'est mon préféré de cette box.
Emily Molly Radiant Fuchsia is just amazing. It is a purple violet holographic varnish with super intense pink reflections. It reminds me a little bit of Lilypad Almost Famous but much less darker. The formula is perfect and this is my favorite of this box.
Nail Nation 3000 Orchid in Bloom (2 coats, no top coat)
Nail Nation 3000 Orchid in Bloom est un joli rose vif holographique légèrement nacré. Il possède des reflets un peu perlés qui donne à ce vernis une petite touche très distinguée. J'aime beaucoup la formule ce vernis, et bien qu'il soit magnifique il est cependant le mins original de cette box.
Nail Nation 3000 Orchid in Bloom is a pretty bright holographic pink, slightly pearlescent. It has some pearl reflections that gives this varnish a very distinguished touch. I love this polish formula, and although it is beautiful it is however to me the less original of this box.
Aly's Dream Polish Mystic Orchid (2 coats, no top coat)
Aly's Dream Polish Mystic Orchid est un bleu turquoise très vif, holographique, et avec des reflets roses et violets très subtiles (invisibles sur mes photos mais ils sont bien là). C'est une couleur originale pour une fleur, et moi personnellement ça l'eau turquoise des mers du sud... ahhhh ça me déprime un peu sachant qu'on avance à grands pas vers l'hiver !
Aly's Dream Polish Mystic Orchid is a vivid turquoise blue, holographic, and with very subtle pink and purple hues (not visible on my photos, but they are there). This is an original color for a flower, and me personally it makes me think of the turquoise waters of the Southern seas ... ahhhh it depresses me a little knowing that we are going very fast towards winter!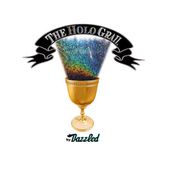 Pre-order for November's The Holo Grail Box. Theme of November: Pop Culture 4 exclusive holographic polishes made by: Emily de Molly Lilypad Lacquer Too Fancy Lacquer WingDust Collections *Pre-order
The Grail Holo Box contains 4 exclusive Holographic polish. It is sold by Dazzled, it is available for purchase (pre-order) each month for 2 weeks (from the 1st to the 15th).