OMG je dois avouer que je suis excitée de vous montrer cette Holo Grail Box du mois d'août, parce que franchement les vernis sont juste magnifiques !! J'ai été bluffée par 3 vernis sur les 4 (oui je ne suis pas super fan du Literary Lacquers) et je les trouve fantastiques. Bon allez fini le suspens place aux photos!
OMG I have to admit I'm excited to show you this Holo Grail box of August, because frankly the polish are just beautiful !! I was blown away by three of the 4 (yes I'm not a big fan of the Literary Lacquers) and I find them fantastic. Ok I stop takling and let see the photos!
Foxy Paws Polish - Ray of Light (2 coats, no top coat)
Mais alors ce bleu il est juste dingue ! Foxy Paws Polish Ray of Light est un bleu ciel super holographique avec de petites paillettes holographiques argentés qui lui donne encore plus de reflets. Il est tout simplement magnifique. C'est le deuxième Foxy Paws que j'ai avec la Holo Grail. Le premier c'était dans la box de mars 2014 et je ne l'aimais pas trop, mais celui-ci a fait chavirer mon petit coeur de NPA.
So this blue is just crazy! Foxy Paws Polish Ray of Light is a super holographic sky blue with small silver holographic glitter which gives it more reflections. It is just beautiful. This is the second Foxy Paws I have with the Holo Grail. The first was in the box in March 2014 and I did not like it too much, but it capsized my little NPA heart.
Lilypad Lacquer - Captivating Coral (2 coats, no top coat)
Bon voilà le Lilypad Lacquer Captivating Coral. Vous vous en doutez surement, je l'adore. C'est un magnifique orange corail holographique avec des reflets roses à tomber. En plus ces reflets sont duochromes, sous certains angles ils sont dorés. Non mais franchement comment résister, il est magnifique et il a également fait chavirer mon petit coeur de NPA.
Well now the Lilypad Lacquer Captivating Coral. You probably can guess, I love it. It is a beautiful coral orange holographic with incredible pink reflections. In addition these reflections are duochromes under certain angles they are golden. No but really how can you resist, it is beautiful and this one also capsized my little NPA heart.
Literary Lacquers - Stranger Miracles (2 coats, no top coat)
Bon comme je vous le disais Literary Lacquers Stranger Miracles c'est celui que j'aime le moins. Il franchement joli, c'est un vert un peu difficile à décrire, il est très holographique avec des reflets doré et contient aussi de petites paillettes dorées et bleues qui lui donne des reflets sympas. Mais bon c'est la couleur de base que je n'aime pas trop, je trouve que ça ne me va trop au teint.
Well as I already said Literary Lacquers Stranger Miracles is the one I like the least. He is frankly pretty, it is a green a little hard to describe, it is very holographic with golden reflections and also contains small gold and blue glitter which gives it nice reflections. But it is the base color that I do not like so much, I think it does not go well with my complexion.
Too Fancy Lacquer - Buried Treasures (2 coats, no top coat)
Et voici la dernière petite merveille de cette box, le sublime Too Fancy Lacquer Buried Treasures. C'est un turquoise vert foncé hyper holographique avec des paillettes dorés holographiques qui le rendent juste magique (on ne les voit pas bien en photos c'est dommage). Celui-ci aussi il m'a séduite, je l'aime beaucoup !
And here's the last wonder from this box, the sublime Too Fancy Lacquer Buried Treasures. It is a dark green teal super holographic with also holographic gold glitter that make it just magical (you can not see them very well in the picture it is a pity). This one also seduced me, I love it!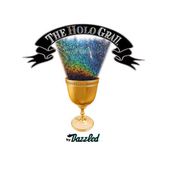 Pre-order for October's The Holo Grail Box. Theme of October: Horror Movie Night 4 exclusive holographic polishes made by: Foxy Paws Polish Literary Lacquers Philly Loves Lacquer Too Fancy Lacquer ...
The Grail Holo Box contains 4 exclusive Holographic polish. It is sold by Dazzled, it is available for purchase (pre-order) each month for 2 weeks (from the 1st to the 15th).