Il y a quelques jours je portais Lilypad Bubble Yummo, et ça m'a donné envie de porter Pink Flamingo et de faire un petit comparatif. Pink Flamingo est un rose fluo, très fluo. La formule est parfaite, tout autant que la couleur, qui est une couleur très estivale. Tout comme pour Bubble Yummo j'aurais bien aimé un peu plus de reflets holographiques mais il reste quand même un de mes favoris de la marque.
A few days ago I was wearing Lilypad Bubble Yummo, and it made me want to wear Pink Flamingo and make a little comparison. Pink Flamingo is a bright neon pink, very neon. The formula is perfect, as well as the color, which is a very summery color. Like Bubble Yummo I would have liked a little more holographic reflections but it's still one of my favorite from this brand.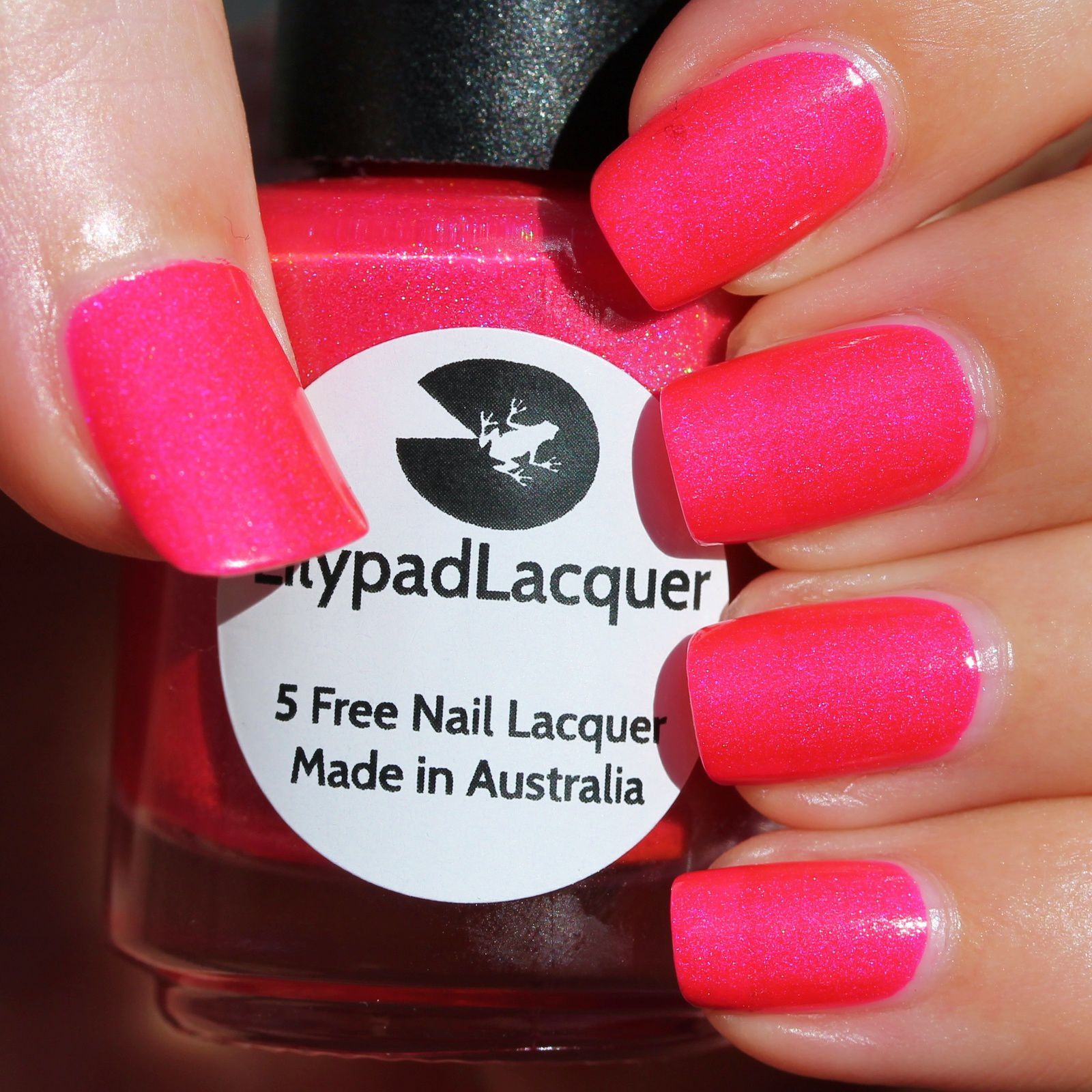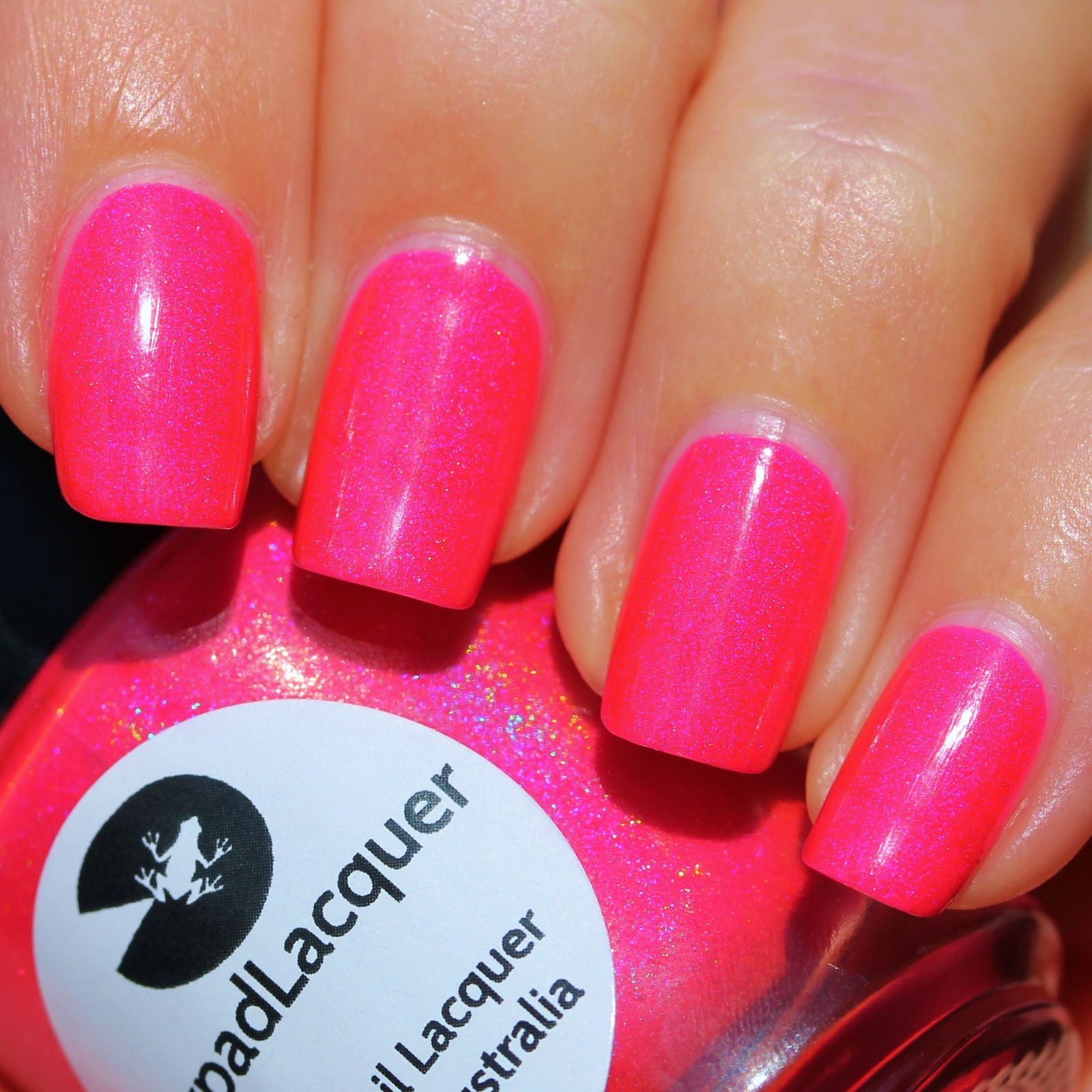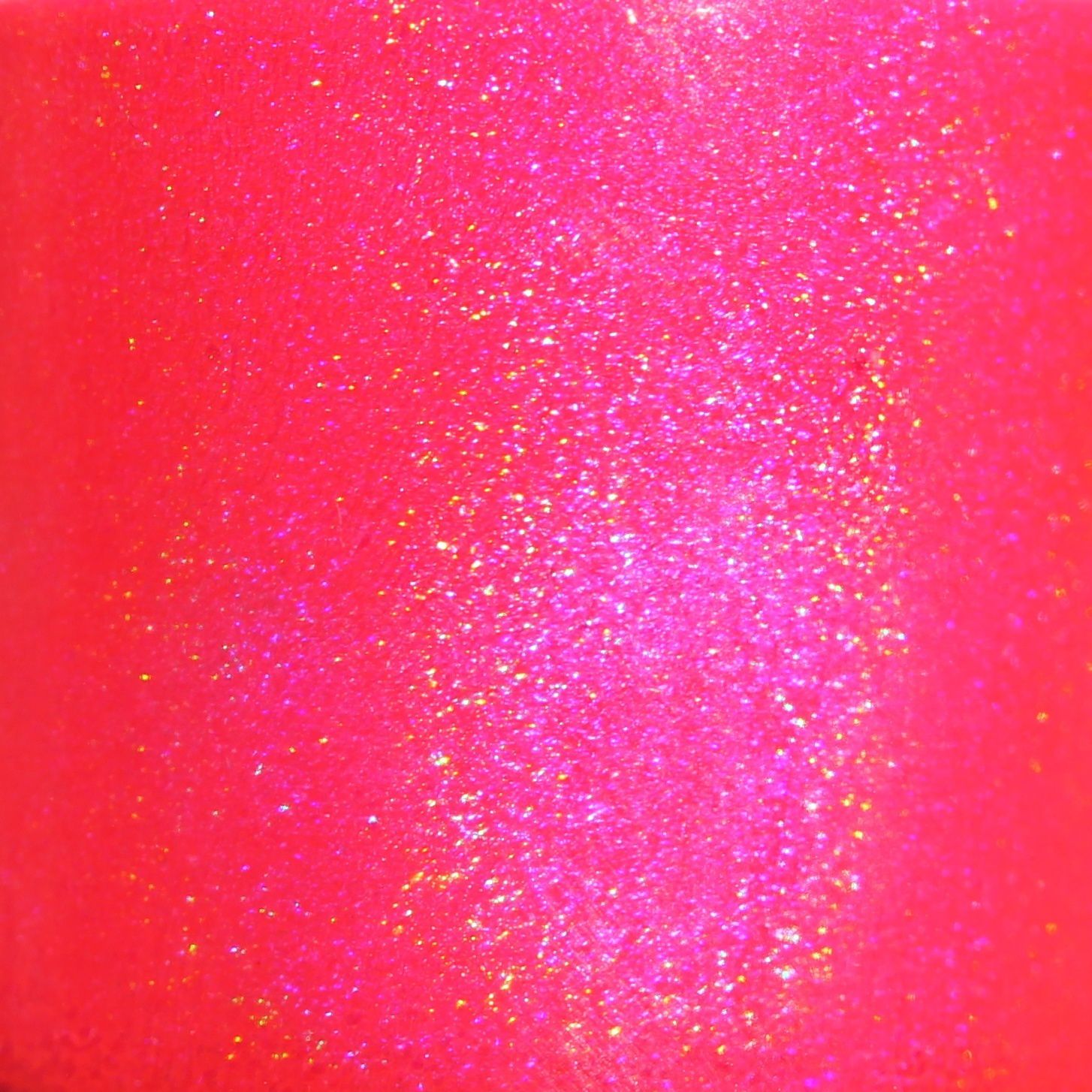 Sally Hansen Complete Care 4-in-1 Extra Moisturizing Nail Treatment / Lilypad Lacquer Pink Flamingo / Sally Hansen Miracle Gel Top Coat
Comme vous pouvez le voir les deux vernis sont très similaires, ils sont tous les deux rose fluo, ont tous les deux un fini mat et des reflets holographiques relativement discrets une fois posés et secs. Oui mais il y a une petite différence, Pink Flamingo est un peu plus foncé, plus vif et plus fluo que Bubble Yummo. Pour moi c'est suffisant pour avoir besoin des deux car je suis une fan inconditionnelle de rose fluo, mais je dois avouer qu'ils sont vraiment très proches !
As you can see both varnishes are very similar, they are both hot neon pink, both have a matte finish and subtle holographic reflections once dry. Yet there is a small difference, Pink Flamingo is a little darker, brighter and more neon than Bubble Yummo. For me it is enough to need both because I am a huge fan of neon pink, but I must admit that they are really close!

To all my lovely customers ;-) My shop is now closed so that I can process orders that have been received over the past week. If you need to