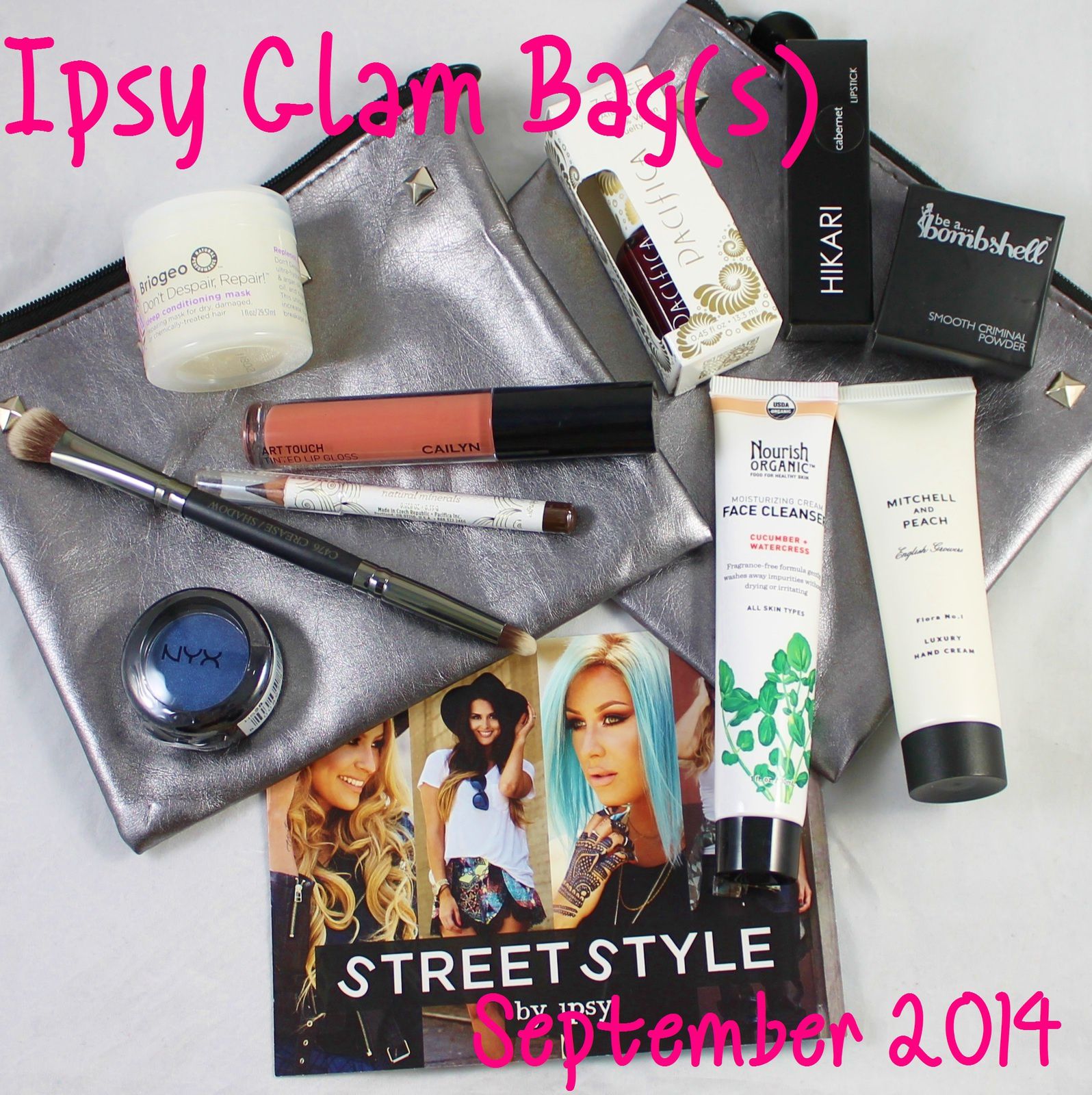 Et là, à ce moment précis vous vous dites, quoi 2 Ipsy Bags ??! Oui ce mois-ci j'ai voulu tenter quelques chose, toujours pour tester le système de sélection des échantillons de Ipsy. J'ai ouvert un deuxième compte en sélectionnant des réponses à mon questionnaires complètement différentes de mon premier compte Ipsy. Je voulais voir si j'allais recevoir des échantillons différents. Il n'y a aucunes réponses similaires entre mes 2 comptes, et pour $10 par mois ça valait le coup d'essayer... car oui j'ai bien reçu 2 Glam Bags totalement differents !
And there, at this very moment you think, what Ipsy 2 Bags??! Yes this month I wanted to try something, still in the idea to test the system for selecting samples. I opened a second account by selecting, during the quizz, completely different answers compared to my main Ipsy account. I wanted to see if I would receive different samples. There are no similar answers between my 2 accounts, and for $10 a month it was worth a try ... because yes I have received 2 totally different bags!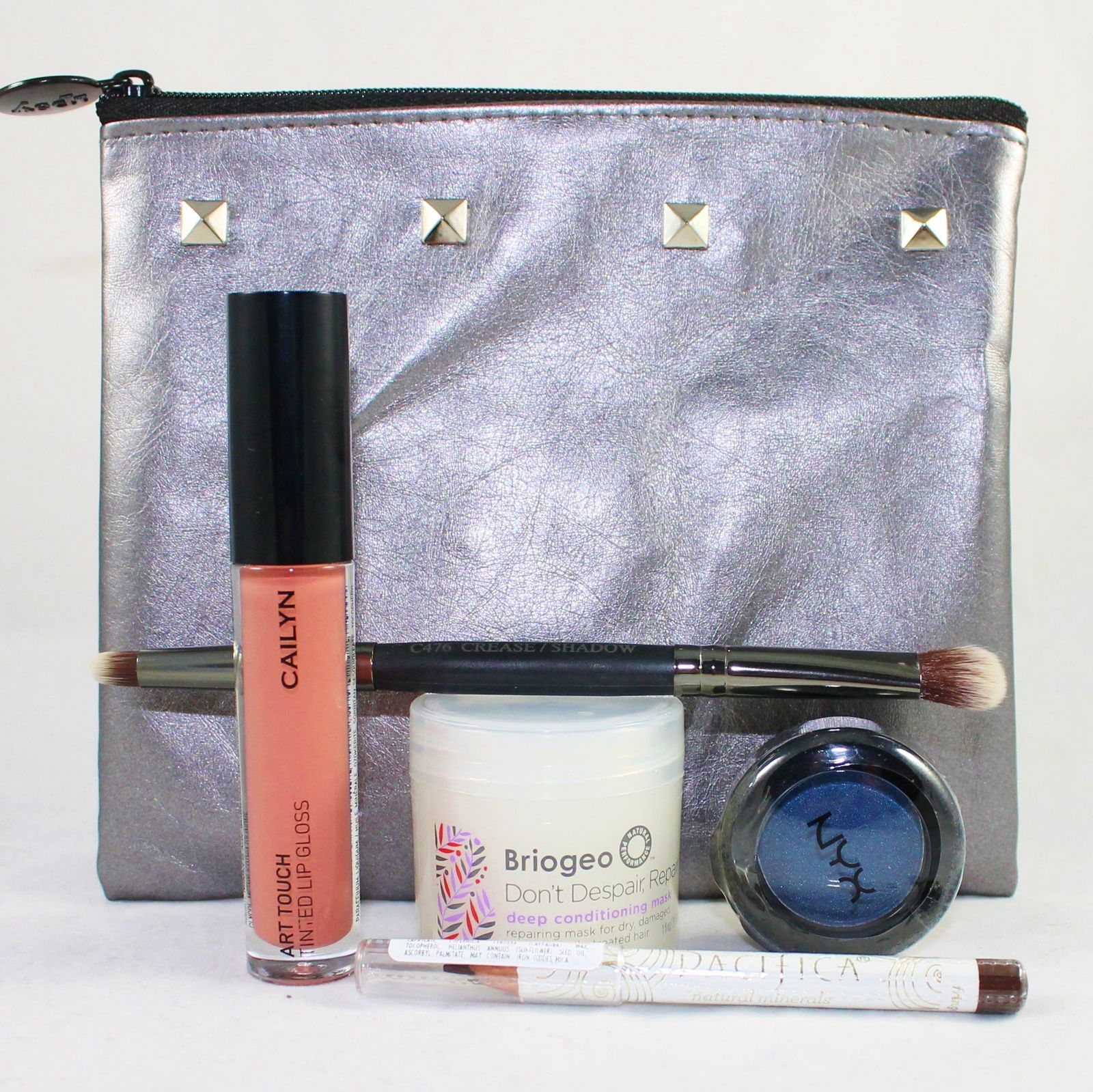 Glam Bag 1: CAILYN Art Touch Tinted Lip Gloss (Basic Instinct), Briogeo Don't Despair, Repair!™ Deep Conditioning Mask, NYX Hot Singles Eye Shadow (Asphyxiation), Pacifica Natural Water-Proof Eye Pencil (Fringe) & Crown Brush Infinity Shadow/Crease Duet Brush.
Mon premier Ipsy bag, c'est celui qui correspond à mon compte principal, et je dois dire il est plutôt sympa. J'aime beaucoup le gloss, le masque pour cheveux et le pinceau. Je suis un peu moins fan du liner que je pensais aimer mais il est un peu sec. Je n'aime pas non plus particulièrement la couleur de l'ombre à paupière je pense l'échanger. Mais c'est un Glam Bag qui me convient.
My first Ipsy bag is the one from my main account, and I must say it is quite nice. I really love the gloss, hair mask and makeup brush. I'm a little less excited by the eyeliner that I though I would love but it is a little dry. I do not particularly like the color of the eyeshadow I think I will swap it. But it's a Glam Bag that I am happy about.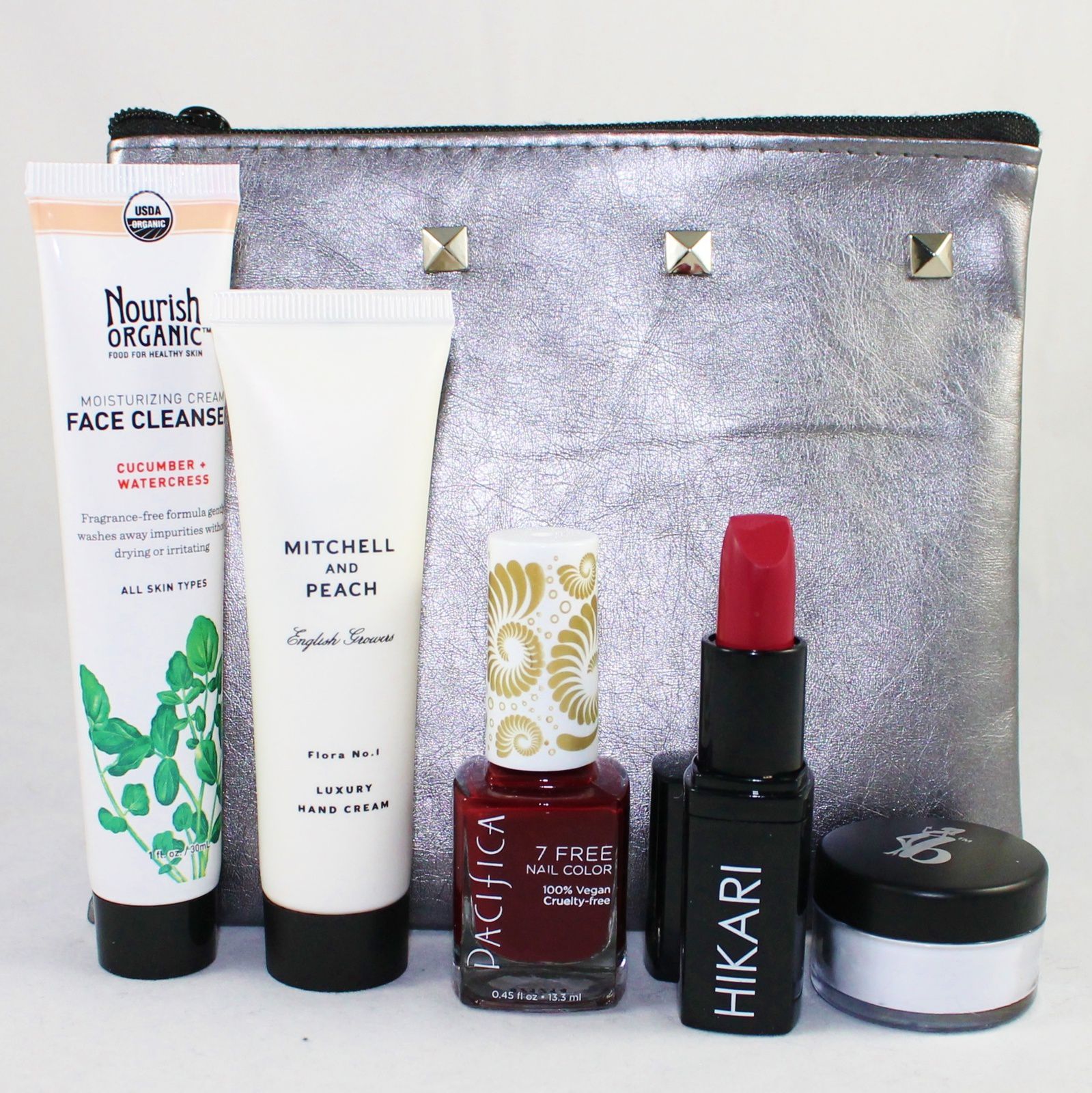 Glam Bag 2: Nourish Organic Moisturizing Cream Face Cleanser, Mitchell and Peach Luxury Hand Cream, Pacifica 7 Free Nail Polish (Red Red Wine), Hikari Lipstick (Cabernet) & Be A Bombshell Smooth Criminal Powder.
Le deuxième Glam Bag est celui du deuxième compte que j'ai créer le mois dernier. Et wahou il est fantastique. Le nettoyant pour le visage et la crème pour les mains sont sans parfum (ça n'arrive pas souvent), j'adore la couleur du vernis, et aussi celle du rouge à lèvre, c'est surprenant je le croyais rouge mais il a un petit côté aubergine très sympa (il est arrivé un peu abîmé mais rien de bien grave). Et enfin la Smooth Criminal Powder, je voulais vraiment la tester (et je dois avouer elle est géniale). Donc ce deuxième Glam Bag est encore mieux que le premier, et pour un total de $20 je suis vraiment ravie !
The second Glam Bag is the one from my second account which I created last month. And wow it is fantastic. The facial cleanser and hand cream are fragrance free (it does not happen often), I love the color of the varnish, and also the lipstick, it's surprising I thought it would be red but it has a touch of eggplant color, very nice (it arrived a little damaged but nothing major). And finally the Smooth Criminal powder, I really wanted to try it (and I must admit it is great). So this second Glam Bag is even better than the first, and for a total of $20 I'm really excited!
Join Aurelie & subscribe to the Glam Bag by ipsy ($10/month)
Makeup bags personalized just for you! ipsy was founded by Michelle Phan. Receive 4-5 beauty products every month. Share your Looks. Get great beauty offers.