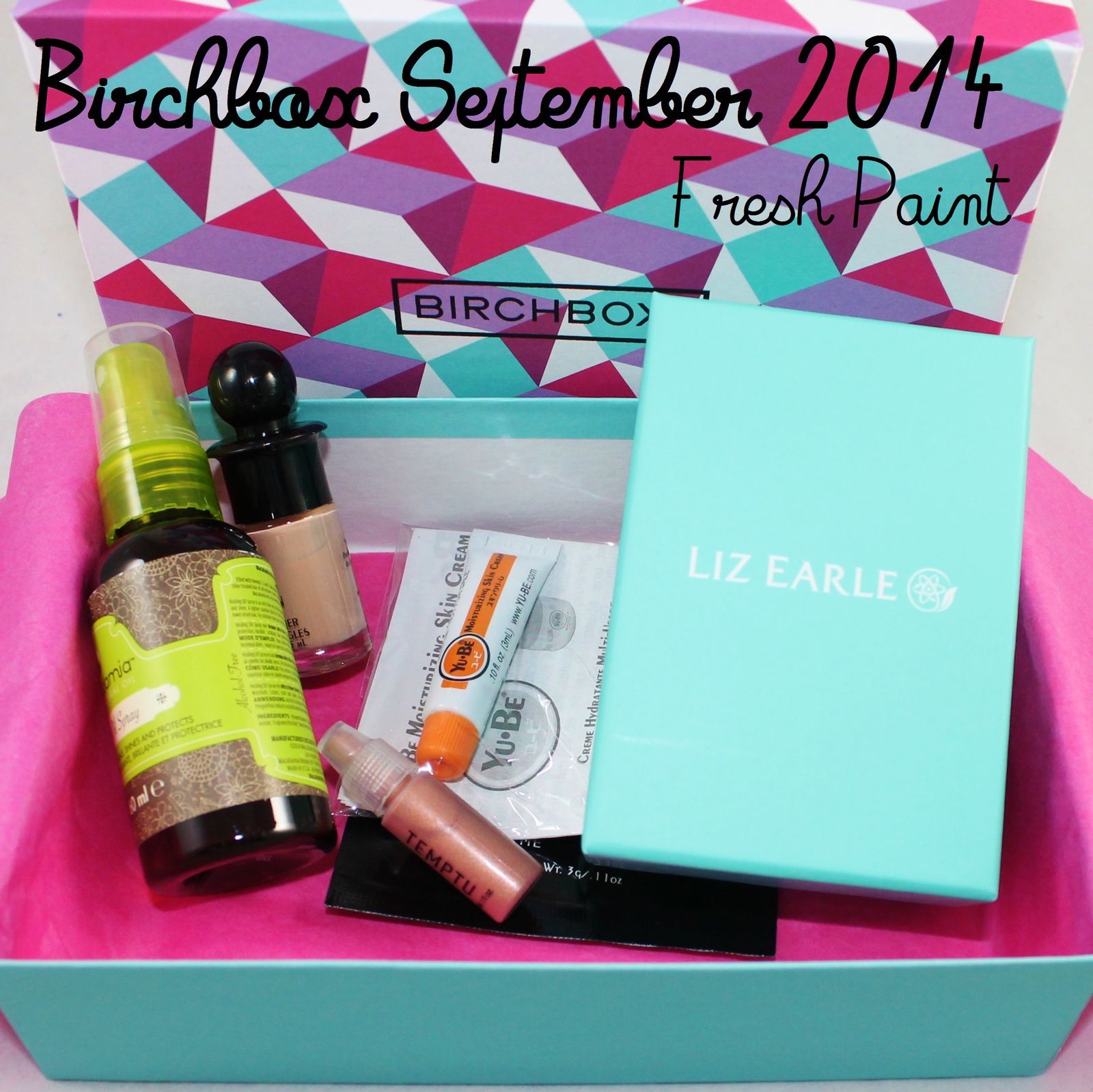 Je suis super contente de ma Birchbox du mois de septembre. Tout d'abord parce que j'ai pu choisir un échantillon, et j'ai longtemps hésité entre le nettoyant pour le visage Liz Earle et l'huile pour cheveux Macadamia Professionnal (tous les 2 sans parfum). J'ai choisi le nettoyant pour le visage, mais j'ai aussi reçu l'huile pour cheveux ! Rien que ça, ça fait plaisir. J'ai aussi reçu un vernis Ruffian (Naked) que j'adore (et avec une lingette pour retirer le vernis), une embelliseur de teint Temptu, super joli et je l'adore aussi, et un tout petit échantillon de crème hydratante Yu-Be qui s'est avérée être géniale comme beaume à lèvre. Une Birchbox avec des produits sans parfum que je peux utiliser et un vernis, wahou c'est surement ma Birchbox favorite parmis toutes celles que j'ai reçu avant.
I'm super happy with my Birchbox this month. First of all because I was able to choose a sample, and I have long hesitated between the facial cleanser from Liz Earle and the hair oil from Macadamia Professional (both fragrance free). I chose the facial cleanser, but I also got the hair oil! Just that, it's nice. I also received a Ruffian nail polish (Naked) that I love (and with a polish remover towelette), a highlighter by Temptu, super cute and I love it too, and a small sample of moisturizer Yu -Be which proved to be great as lip balm. A Birchbox with fragrance free products that I can use and a varnish, wow this is probably my favorite Birchbox among all the ones I got before.
Try personalized samples with a monthly subscription, stock up on favorites in the Birchbox Shop, plus get ideas and inspiration to bring into your daily routine.