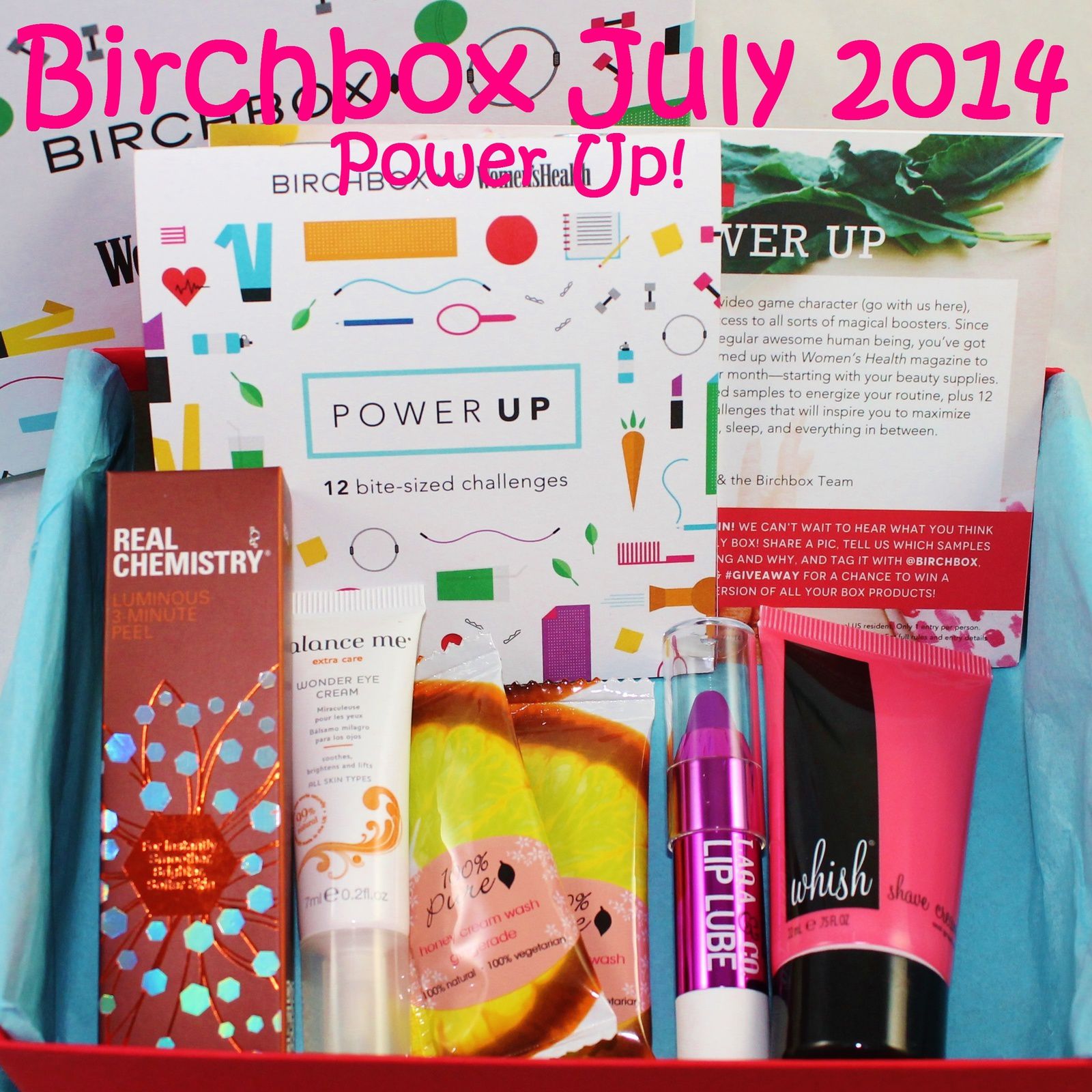 Okay ces derniers mois j'ai étais un peu déçue par Birchbox, mais ma Birchbox de Juillet, je l'adore ! Pour la première fois depuis longtemps je vais pouvoir utiliser tous les produits que j'ai reçu (ils sont presque tous sans parfum), et en plus je les trouvent géniaux. Tout d'abord la crème à raser, le seul produit qui n'est pas sans parfum mais je compte l'utiliser sur mes jambes et c'est pour une application très limitée dans le temps donc ça devrait aller, elle sent merveilleusement bon et en cette période d'été une bonne crème à raser c'est toujours utile ! Une crème pour les yeux, des échantillons de gel douche et une crème peeling, tout ça sans parfum !! C'est la fête, et puis il y a aussi le crayon à lèvre violet de LAQA & Co. Je possède déjà le même couleur pêche (échangé sur edivv) et je l'adore, le violet c'est pas trop ma couleur mais comme il n'est pas très opaque c'est parfait. Il a un petit parfum de menthe mais bizarrement je ne fais pas d'allergie à ce parfum, il doit être naturel (je suis allergiques aux fragrances synthétiques). Bref Birchbox a regagné mon cœur ce mois-ci, on verra ce que ça donne le mois prochain !
Okay the last few months I was a little disappointed with Birchbox, but my July box, I love it! For the first time in month I can use all the products I received (they are almost all fragrance free), and moreover I think they are awesome. First a shaving cream, the only product that is not unscented but I intend to use it on my legs and it is for a very limited time application so it should go fine, it smells wonderful and in summer a good shaving cream is always useful! An eye cream, samples of shower gel and a peel cream, all fragrance free! This is incredible, and then there is also the purple lip pencil by Laqa & Co. I already have the same in peach (traded on edivv) and I loveit, purple is not my color but this one is sheer so it is perfect. It has a small mint flavor but strangely I'm not allergic this one, it must be natural (I'm allergic to synthetic fragrances). Birchbox gained my heart back this month, we'll see what happens next month!
Try personalized samples with a monthly subscription, stock up on favorites in the Birchbox Shop, plus get ideas and inspiration to bring into your daily routine.