Voici ma What's Indie Box du mois de Mai. Je suis super contente car le thème c'est True Blood. J'adore les histoire de vampires, et les séries télé sur les vampires, dont True Blood. C'est donc avec une grande excitation que j'ai commandé celle-ci, et j'adore tous les vernis de cette box !!!
Here is my What's Indie Box for the month of May. I'm super happy because the theme is True Blood. I love vampires stories and TV shows about vampires, including True Blood. So it is with great excitement that I ordered it, and I love all of the polish in this box!!!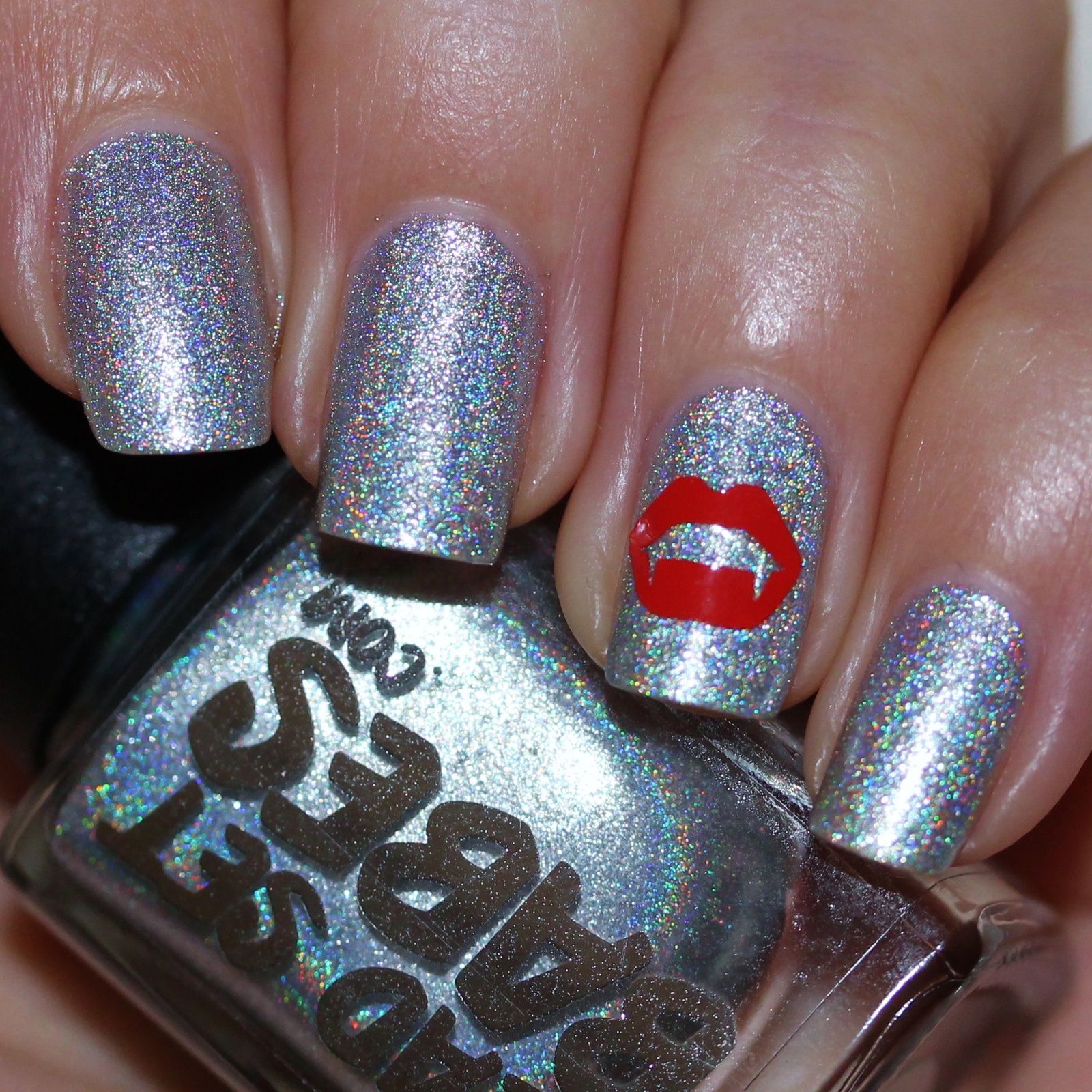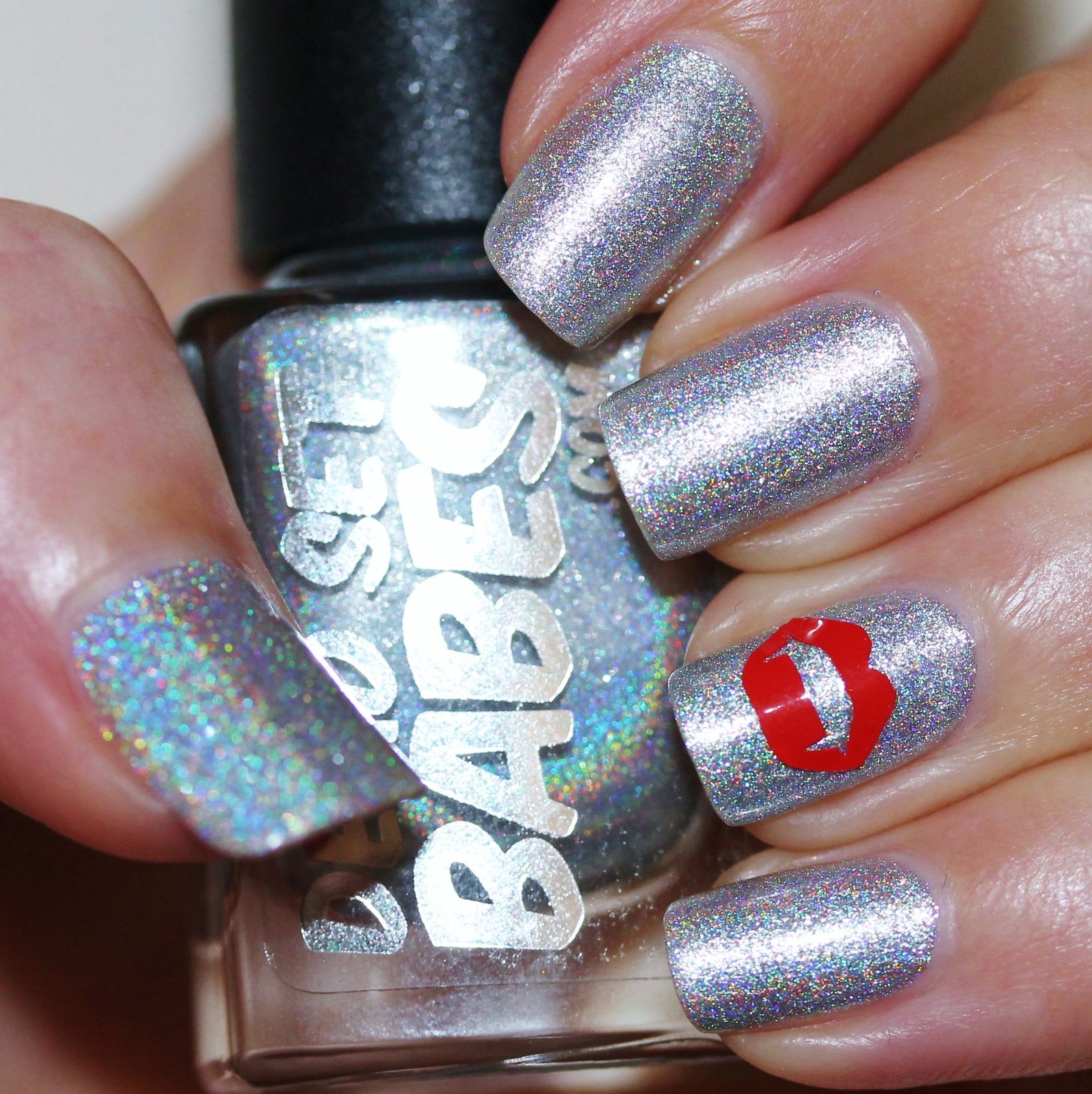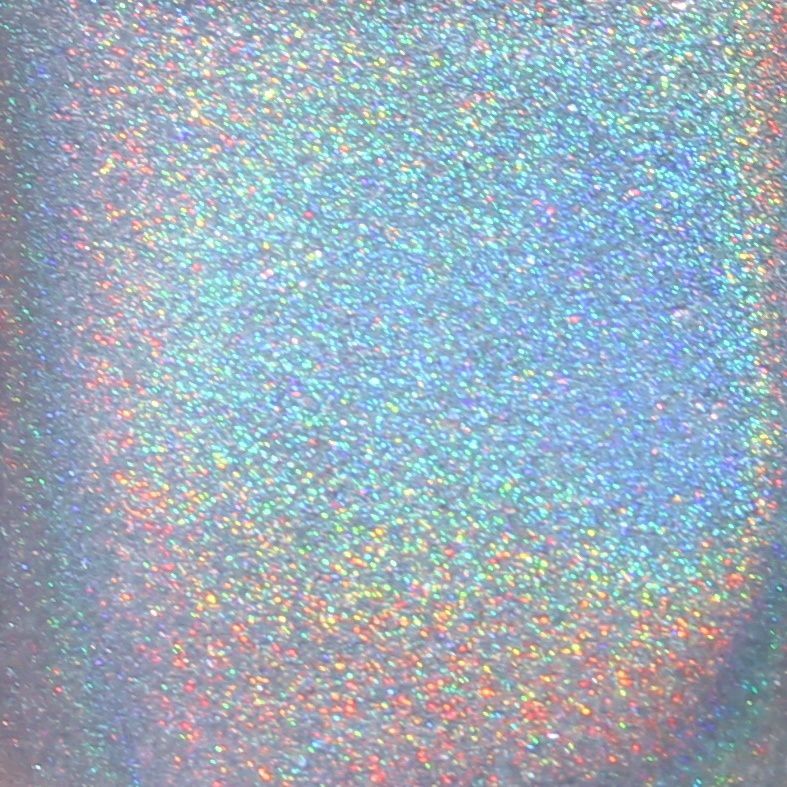 DeadSetBabes.com Eric in Chains (2 coats, no base coat, no top coat) + vampire stickers also from DeadSetBabes.com
DeadSetBabes.com Eric in Chains est un vernis argent métallique et holographique. A l'ombre il a plus un effet métallique, mais à la lumière ils est ultra holographique. Je ne connaissais pas cette marque et je suis bluffée par la formule. Le vernis s'applique bien, est opaque en 2 couches et sèche vite. Il y avait également des petits stickers vampire de la même marque inclus dans la box, je les trouve trop mignons !
DeadSetBabes.com Eric in Chains is a metallic and holographic silver polish. In the shade it has a more metallic effect, but in the light it is ultra light holographic. I did not know this brand before and I am blown away by the formula. The varnish applies well, is opaque in 2 coats and dries quickly. There were also vampire stickers from the same brand included in the box, I find them so cute!
Femme Fatale Cosmetics Sookie est le vernis de cette box que je pensais aimé le moins. C'est un vernis duochrome doré et rose agrémenté de flakies dorées. Il n'est pas très opaque, mais j'ai obtenue une opacité acceptable avec 3 couches. Ces reflets sont incroyables, il est doux et lumineux, ça a été un vrai coup de coeur !
Femme Fatale Cosmetics Sookie is the polish from this box I thought I liked the least. This is a golden and pink duochrome with gold flakies. It is not very opaque, but I got an acceptable opacity with 3 coats. These reflections are amazing, it is soft and bright, it was a real crush!
J'ai découvert Lilypad Lacquer il y a seulement quelques mois et c'est devenu une de mes marques Indie favorite. Comme résisté à Lilypad Lacquer I Love the Smell of Nail Polish in the Morning ! C'est un joli bleu holographique légèrement duochromes avec des paillettes dorée holographiques. Il est encore plus beau en réalité qu'en photos. Et vous le savez déjà la formule est Lilypad est parfaite.
I discovered Lilypad Lacquer only a few months ago and it became one of my favorite Indie brand. How to resist to Lilypad Lacquer I Love the Smell of Nail Polish in the Morning! This is a pretty holographic blue slightly duochrome with golden holographic glitter. It is even more beautiful in reality than in pictures. And you already know the formula of Lilypad is perfect.
Glam Polish Ciao Bi#%$es (Ciao Bitches en non censuré) est le vernis que j'aime le moins dans cette box. Il est très beau, c'est un gris violet holographique avec des paillettes multicolores. Mais je ne sais pas je n'ai pas eu de coup de cœur pour celui-ci. La formule des Glam Polish est bien sur parfaite comme d'habitude.
Glam Polish Ciao Bi # $%es (Ciao Bitches uncensored) is the varnish I like least in this box. It is very beautiful, it is a holographic purple gray with multicolored glitter. But I do not know why I have not had any crush on it. The formula of Glam Polish is perfect on as usual.
Peita's Polish All Flavour No Bite est un véritable rouge sang. Il est plus foncé en réalité qu'en photo, il est juste exactement de la même couleur que le sang avec une touche de reflets dorés. Il est magnifique. Je ne porte pas souvent de rouge, mais le rouge sang est mon rouge favoris (avec le rouge framboise). Il est légèrement jelly mais il est complètement opaque (ou presque) en 2 couches et sa formule est très bonne.
Peita's Polish All Flavour No Bite is a real blood red. It is darker in reality than in the pictures, it's just exactly the same color as blood with a hint of golden hues. It is beautiful. I do not often wear red, but blood red is my favorite red (with raspberryred ). It is slightly jelly but it is completely opaque (or almost) in 2 coats and the formula is very good.
La What's Indie Box contient 5 vernis exclusifs de marques Indie Australienne. Elle est vendue par Peita's Polish et est disponible à l'achat (pré-commande) chaque mois pendant 1 mois (le mois précédent, par exemple la box de Juillet est en pre-commande du 1er au 28 juin); pour plus d'informations je vous ai mis le lien ci-dessous.
What's the Indie Box contains 5 exclusive Australian Indie polish. It is sold by Peita's Polish and is available for purchase (pre-order) each month for 1 month (the previous month, eg July box is available for pre-order from June 1st to 28th); for more information I've put the link below.
July What's In-die Box Preorder
Preorder for the July 2014 What's In-die Box June's Theme: Animals 5 Exclusive Australian Indie Polishes from: Glam Polish Lilypad Lacque...
http://peitaspolish.bigcartel.com/product/june-what-s-in-die-box-preorder