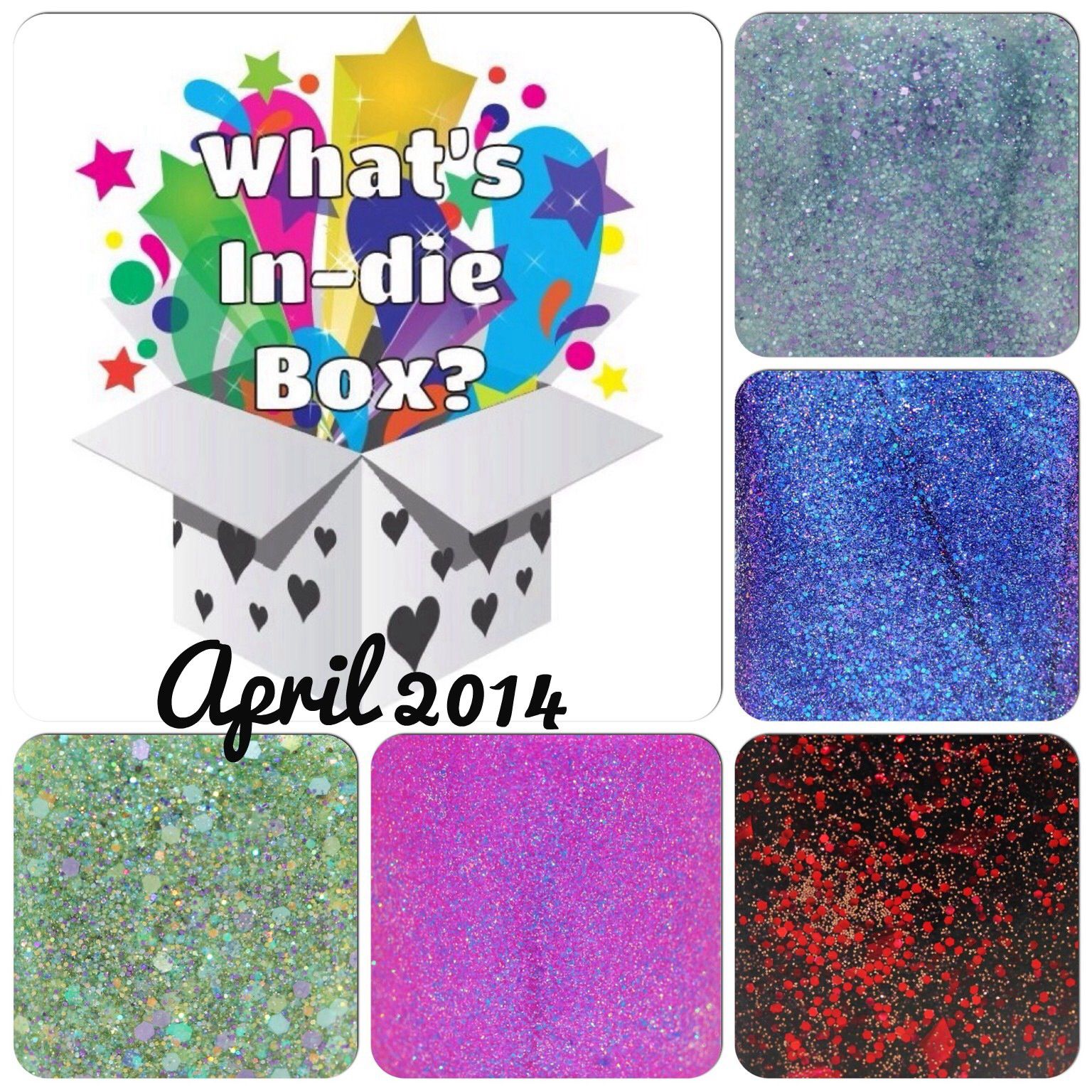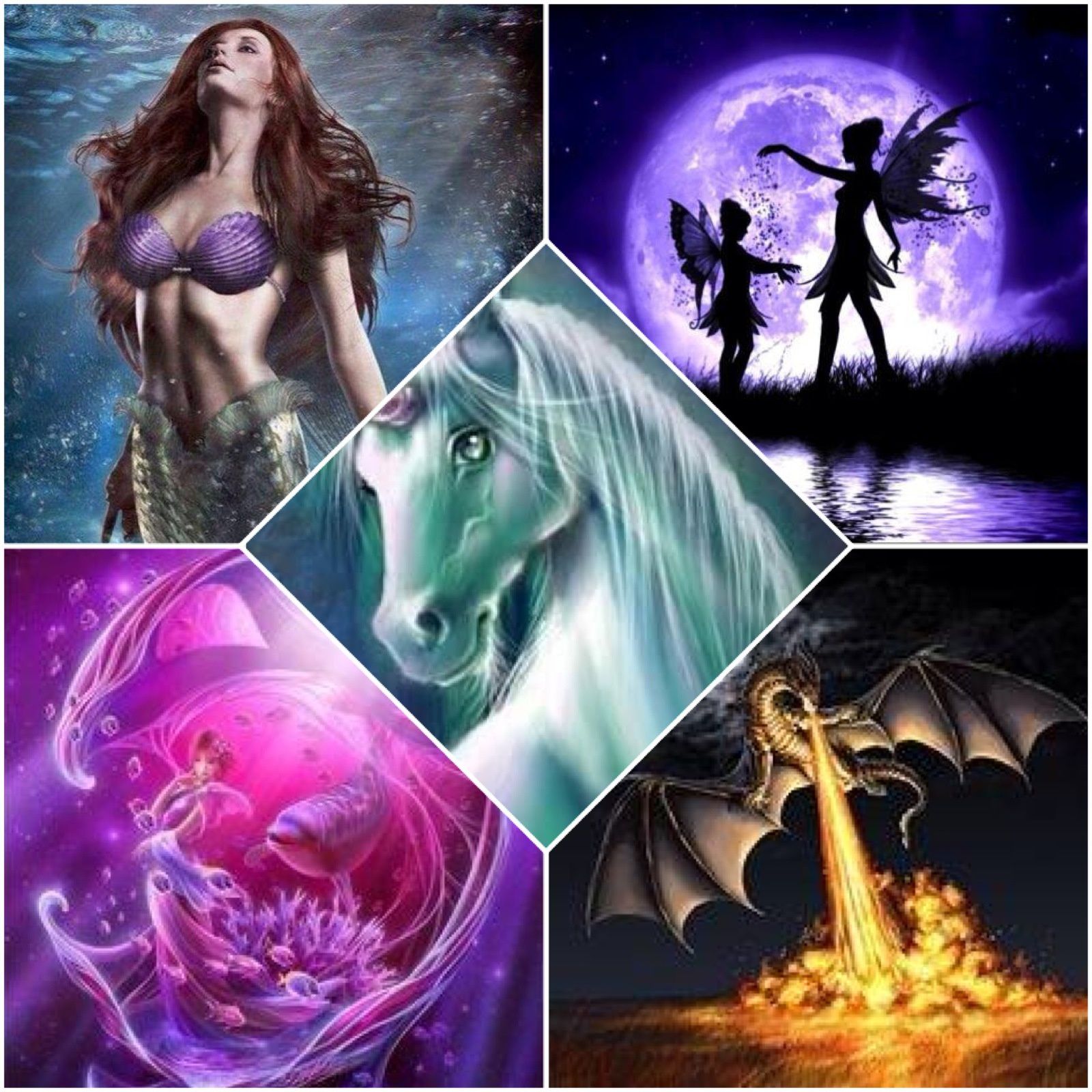 What's Indie Box April 2014 - 'All Things Mythical and Fantasy' - Polish macros & inspiration pictures.
J'avais décidé au mois d'april d'essayer la What's Indie Box. J'avais vu les magnifiques vernis créés pour cette box 100% marques Indies australiennes, et j'étais tombée sous le charme. Voici donc ma première, sur le thème des créatures mythiques. J'aime beaucoup le thème et les vernis de cette box.
I decided back in April to try What's Indie Box. I saw the beautiful polishes created for this box 100% Australian Indies, and I fell in love. Here is my first, the theme is "All Things Mythical and Fantasy". I love the theme and the polish of this box.
Et bien sur je commence par le vernis rose, Lilypad Lacquer Siren of the Sea. C'est un joli rose Barbie avec des micro paillettes bleues et violettes. Il contient aussi des petites paillettes holographiques. C'est mon préféré dans cette box, autant pour la couleur que pour la formule qui est parfaite.
And of course I start with the pink polish, Lilypad Lacquer Siren of the Sea. This is a pretty Barbie pink with blue and purple tiny glitter. It also contains small holographic flakes. This is my favorite in this box, as for the color than for the formula that is perfect.
Mon deuxième préféré de cette box c'est le Glam Polish Dancing in the Moonlight. C'est un violet bleu foncé légèrement holographique et avec des micro paillettes bleues et des micro flakies roses. C'est un mélange complexe de couleur mais il est sublime. Je suis un peu déçue car sur les photos il est plus bleu que violet et on ne voit pas bien les reflets. La formule est également parfaite.
My second favorite of this box is the Glam Polish Dancing in the Moonlight. This is a dark purple blue, slightly holographic with micro glitter and blue and pink blue micro flakies. It is a complex mixture of color but it is sublime. I'm a little disappointed because on the pictures it is more blue than purple and the reflections are not as outstanding as in real life. The formula is also perfect.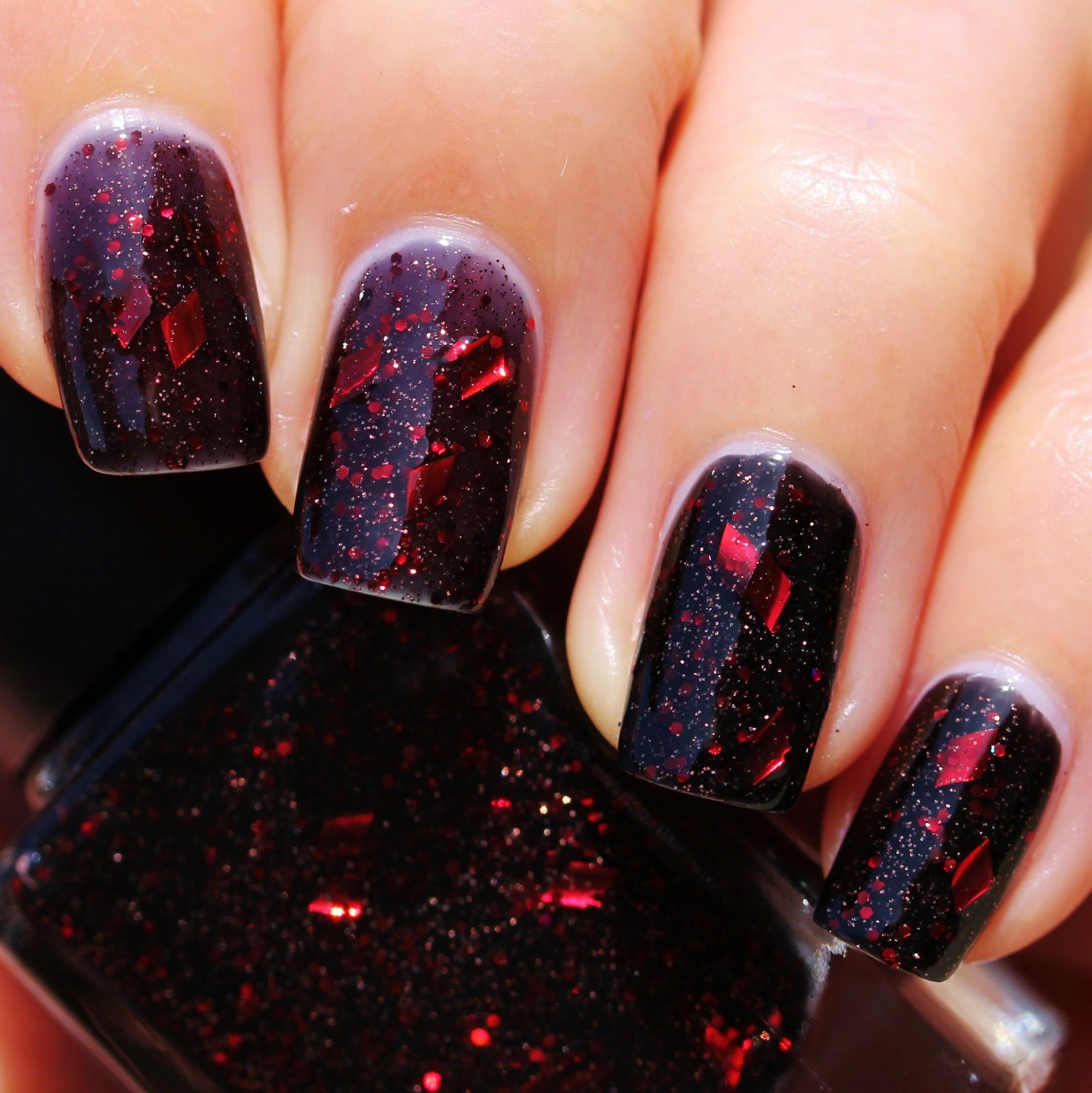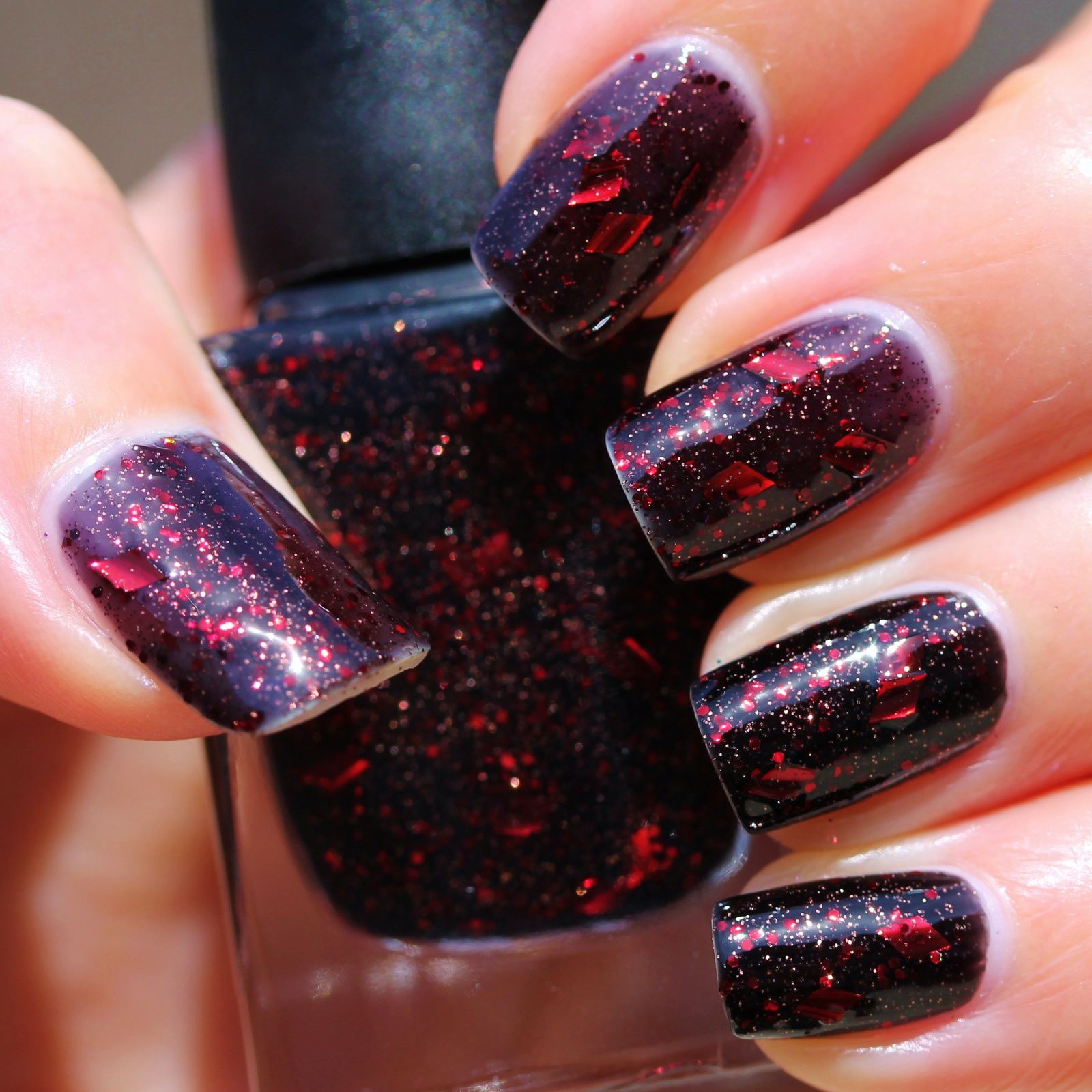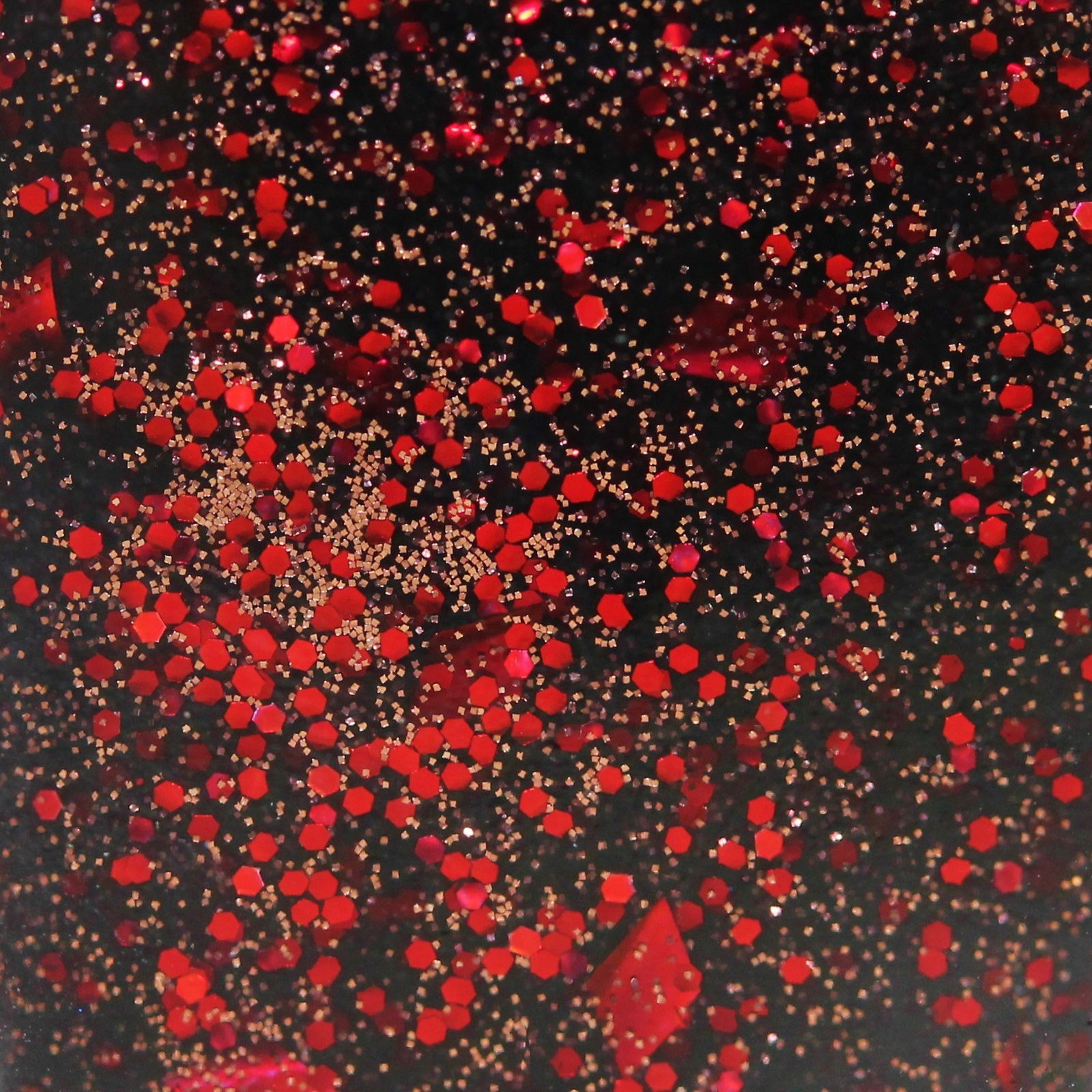 Bella Belle Nail Couture Dragon's Breath (3 coats except on the ring finger and pinkie where I put 2 coast over a black base, no base coat, 1 coat of top coat)
Je ne suis pas une très grande fan des vernis trop foncés, surtout noirs. Bella Belle Nail Couture Dragon's Breath est un jelly, même avec 3 couches il n'est pas opaque, j'ai donc également testé sur une base noire (annulaire et auriculaire) et c'est déjà beaucoup mieux. La formule est bonne pour un jelly mais il ne sèche pas assez vite à mon gôut. C'est celui que j'aime le moins dans cette box.
I'm not a huge fan dark nail polish, especially black. Beautiful Bella Nail Couture Dragon's Breath is a jelly, even with 3 layers is not opaque, so I also layered it over a black base (ring finger and pinkie) and it's already much better. The formula is good for a jelly but it does not dry fast enough for me. This is the one I like least in this box.
Je ne m'attendais pas à aimer MckFresh Nail Attire Lady Scales. Tout d'abord il est vert et je suis difficile en terme de vernis vert, et puis il ne semblait pas du tout opaque. Bon certes il n'est pas très opaque, j'ai du mettre 3 couches, mais j'aime finalement beaucoup cette couleur assez douce et ce mélange de paillettes vertes, jaunes, violettes... Il a même des reflets dorés, il est vraiment beau et la formule est parfaite.
I did not expect to love MckFresh Nail Draws Lady Scales. Firstly, it is green and I'm picky when it comes to green polish, and then it did not seem at all opaque. Well it certainly is not very opaque, I had to put 3 coats, but I finally love this pretty soft color and mix of green, yellow and purple glitter... It even has gold highlights, it is really beautiful and the formula is perfect.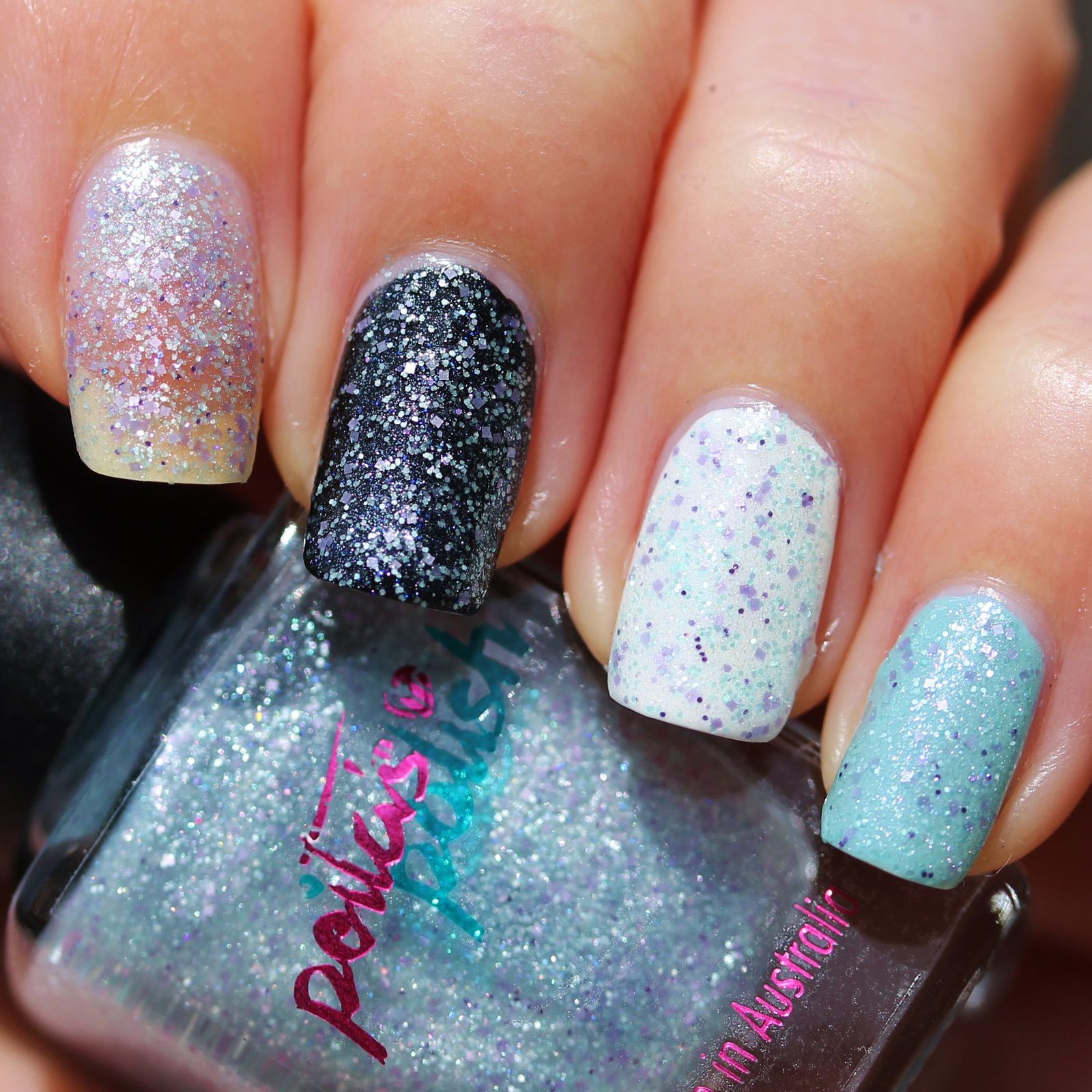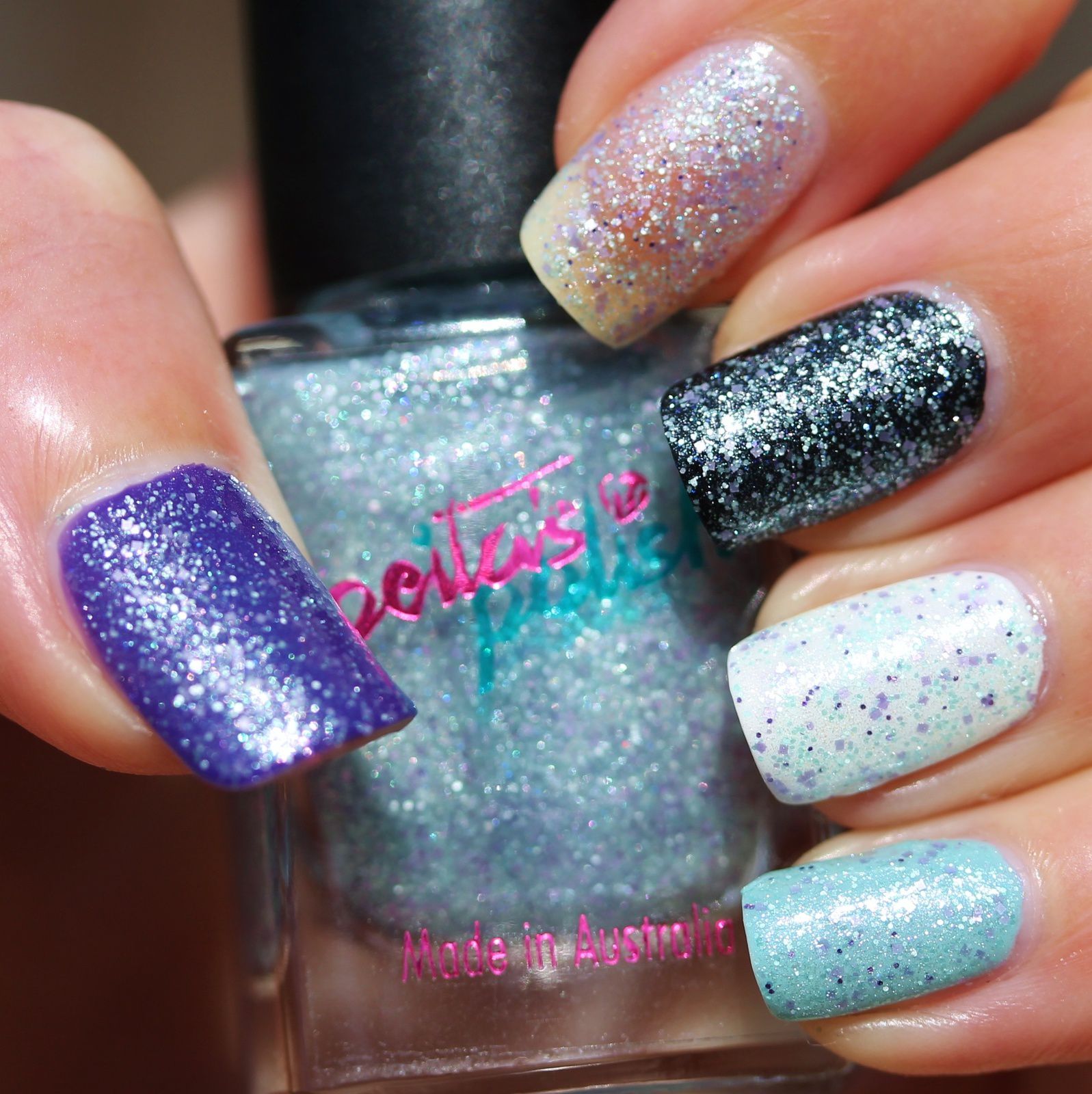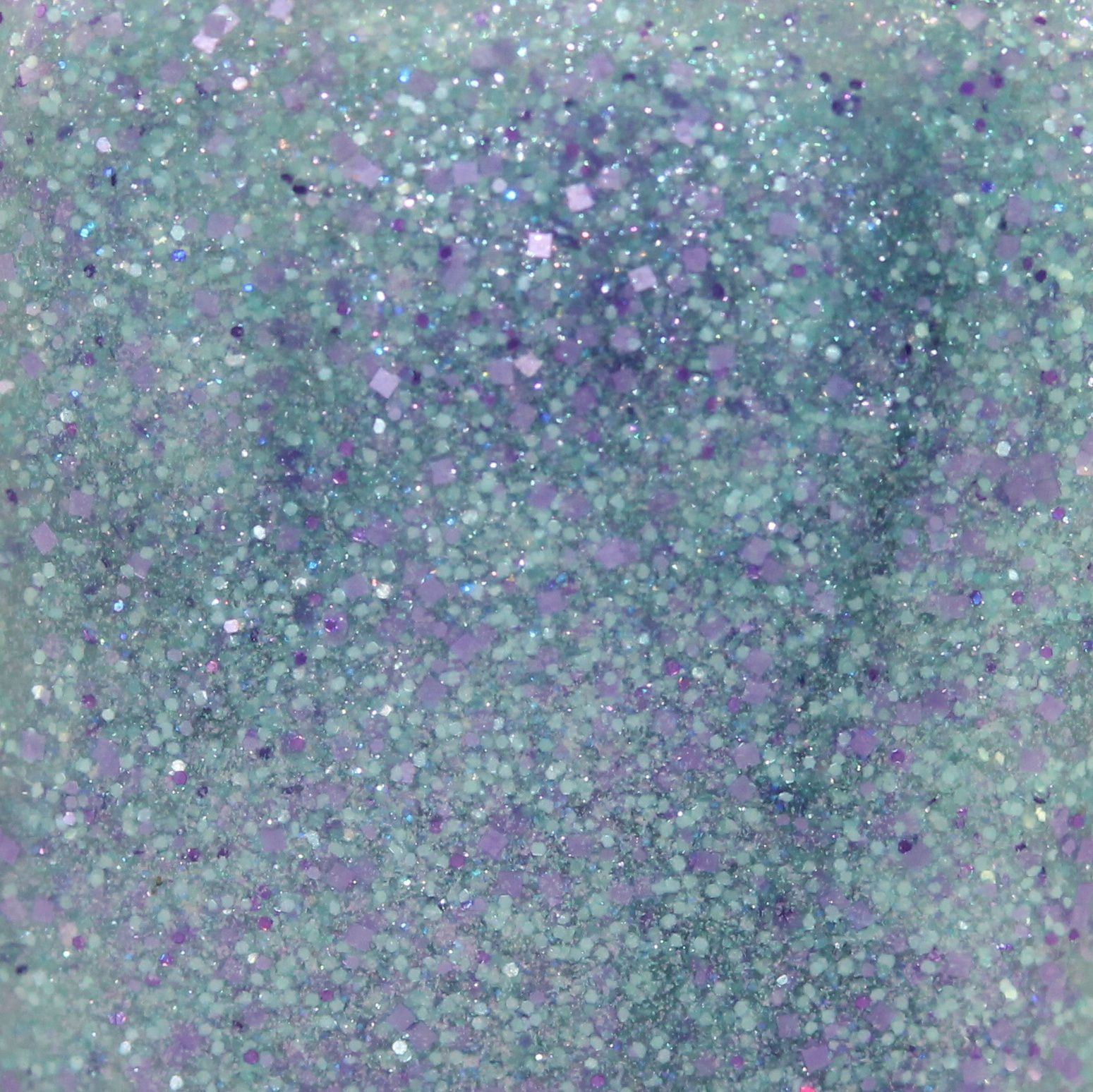 Peita's Polish Unicorn Whisper (3 coats on its own, 1 coat over other colors, no base coat, no top coat)
Et voici le petit dernier, Peita's Polish Unicorn Whisper. C'est un vernis à base transparente qui contient plein de micro paillettes pastels. Je l'ai essayé seule (3 couches) et aussi sur d'autres couleurs de base, il rend plutôt bien surtout sur le blanc et le bleu pastel. La formule est très agréable, fluide mais pas trop, et il sèche relativement vite.
And here's the last one, Peita's Polish Unicorn Whisper. It is a clear base polish that contains lots of pastels micro glitter. I tried it on its own (3 layers) and also over other base colors, it looks pretty good especially on white and pastel blue. The formula is very nice, but not too fluid and dries relatively quickly.
Au final j'ai eu un gros coup de cœur pour 2 des vernis, et il n'y en a qu'un seul que ne me plaît pas. Je suis contente d'avoir commandé cette box et je vais définitivement la continuer. La What's Indie Box contient 5 vernis exclusifs de marques Indie Australienne. Elle est vendue par Peita's Polish et est disponible à l'achat (pré-commande) chaque mois pendant 1 mois (le mois précédent, par exemple la box de Juillet est en pre-commande du 1er au 28 juin); pour plus d'informations je vous ai mis le lien ci-dessous.
In the end I had a big crush on 2 of the polish, and there is only one that I do not like that much. I'm glad I ordered this box and I will definitely continue to buy it. What's the Indie Box contains 5 exclusive Australian Indie polish. It is sold by Peita's Polish and is available for purchase (pre-order) each month for 1 month (the previous month, eg July box is available for pre-order from June 1st to 28th); for more information I've put the link below.
June What's In-die Box Preorder
Preorder for the June 2014 What's In-die Box June's Theme: 1st Anniversary Special Edition all Holo Box 5 Exclusive Australian Indie Polishes...
http://peitaspolish.bigcartel.com/product/june-what-s-in-die-box-preorder