Aujourd'hui j'ai la HoloGrail Box du mois d'avril à vous montrer. La Holograil c'est une Nail Box disponible tous les mois, vendue par Dazzled, et contenant 4 vernis holographiques exclusifs. Ce mois-ci les marques Indies sont Emily de Molly, Philly Loves Lacquer, Nail nation 3000 et Literary Lacquers. Les deux première box (mars et avril) ont eu beaucoup de retard à la livraison et c'est pour ça que je suis à la bourre dans les swatches.
Today I have the HoloGrail Box of April to show you. The Holograil is a Nail Box available every month, sold by Dazzled and containing 4 exclusive holographic polish. This month the Indies brands are Emily de Molly, Philly Loves Lacquer, Nail Nation 300 and Literary Lacquers. The two first box (March and April) had a lot of delay in delivery and that is why I am late in the swatches.
Emily de Molly Imperfect Harmony... OMG la couleur de ce vernis est tellement belle, originale et douce à la fois. C'est un bleu pervenche avec des reflets holographiques et des reflets bleu ciel. Une fois posé le résultat est juste incroyable, j'adore cette couleur est juste magnifique. Niveau formule rien à redire, application facile, opaque en 2 couches, séchage ultra rapide.
Emily Molly Imperfect Harmony ... OMG the color of this polish is so beautiful, original and sweet at once. This is a periwinkle blue with holographic reflections and a glare of blue sky hues. Once on the nails the result is just amazing, I love this color is just beautiful. Regarding formula nothing wrong, easy to apply, opaque in 2 coats, ultra fast drying.
Le second vernis de cette box c'est le Philly Loves Lacquer I Love You a Lime. C'est un vert d'eau très clair, parsemé de micro flakies dorées. Il n'est pas très holographique, la couleur est jolie mais je ne suis pas fan. La formule n'est pas géniale, il a fallut 3 couches pour une bonne opacité, l'application est un peu laborieuse car il fait des "trous" quand on repasse le vernis, et il ne sèche pas très vite. Ce n'est définitivement pas mon favoris.
The second varnish this box is the Philly Loves Lacquer I Love You a Lime. This is a very clear green water color, dotted with golden micro flakies. It is not very holographic, the color is nice but I'm not a fan. The formula is not that great, it took 3 coats for good opacity, the application is a bit laborious because it is patchy and it does not dry very quickly. This is definitely not my favorite.
J'aime beaucoup la marque Nail Nation 3000, j'en possède quelques uns et ils sont vraiment beaux. Once Bitten ne fait pas exception, il est sublime, une rouge framboise profond, avec des reflets roses foncés, et ultra holographiques. La formule est également très bonne, bonne opacité, sèchage rapide, application facile. J'adore de vernis.
I love the brand Nail Nation 3000, I have a few polish from this brand and they are really beautiful. Once Bitten is no exception, it is sublime, a deep raspberry red, with dark pink highlights and ultra holographic effect. The formula is also very good, good opacity, fast drying, easy application. I love this polish.
Bon je n'aime pas vraiment la couleur marron, elle ne me va pas au teint et bah tout simplement je n'aime pas. Mais je dois avouer que ce vernis à tout pour plaire. C'est le plus holographique de cette box, il brûle les rétines, ils brillent de milles feux, et il a des reflets dorés très prononcés avec des paillettes holographiques dorées. C'est un mélange parfait, et la formule est également parfaite, je suis bluffée !
Well I do not really like the brown color, it does not suit my complexion and I simply do not like it. But I must admit that this polish is really pretty. This is the most holographic of the box, he burns the retinas, it shines a thousand lights, it has very pronounced golden highlights and holographic gold glitter. It is a perfect mix, and the formula is perfect too, I'm blown away!
La Holo Grail Box contient 4 vernis holographiques exclusifs. Elle est vendue par Dazzled, elle est disponible à l'achat (pré-commande) chaque mois pendant 2 semaines (du 1er au 15 du mois); pour plus d'informations je vous ai mis le lien ci-dessous.
The Grail Holo Box contains 4 exclusive Holographic polish. It is sold by Dazzled, it is available for purchase (pre-order) each month for 2 weeks (from the 1st to the 15th); for more information I've put the link below.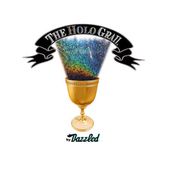 Pre-order for July's The Holo Grail Box. Theme of July: Video Games 4 exclusive holographic polishes made by:Aly's Dream PolishChaos & CrocodilesPhilly Loves LacquerToo Fancy Lacquer *Pre-order
It is the last day to pre-oder the July box, don't miss it^^