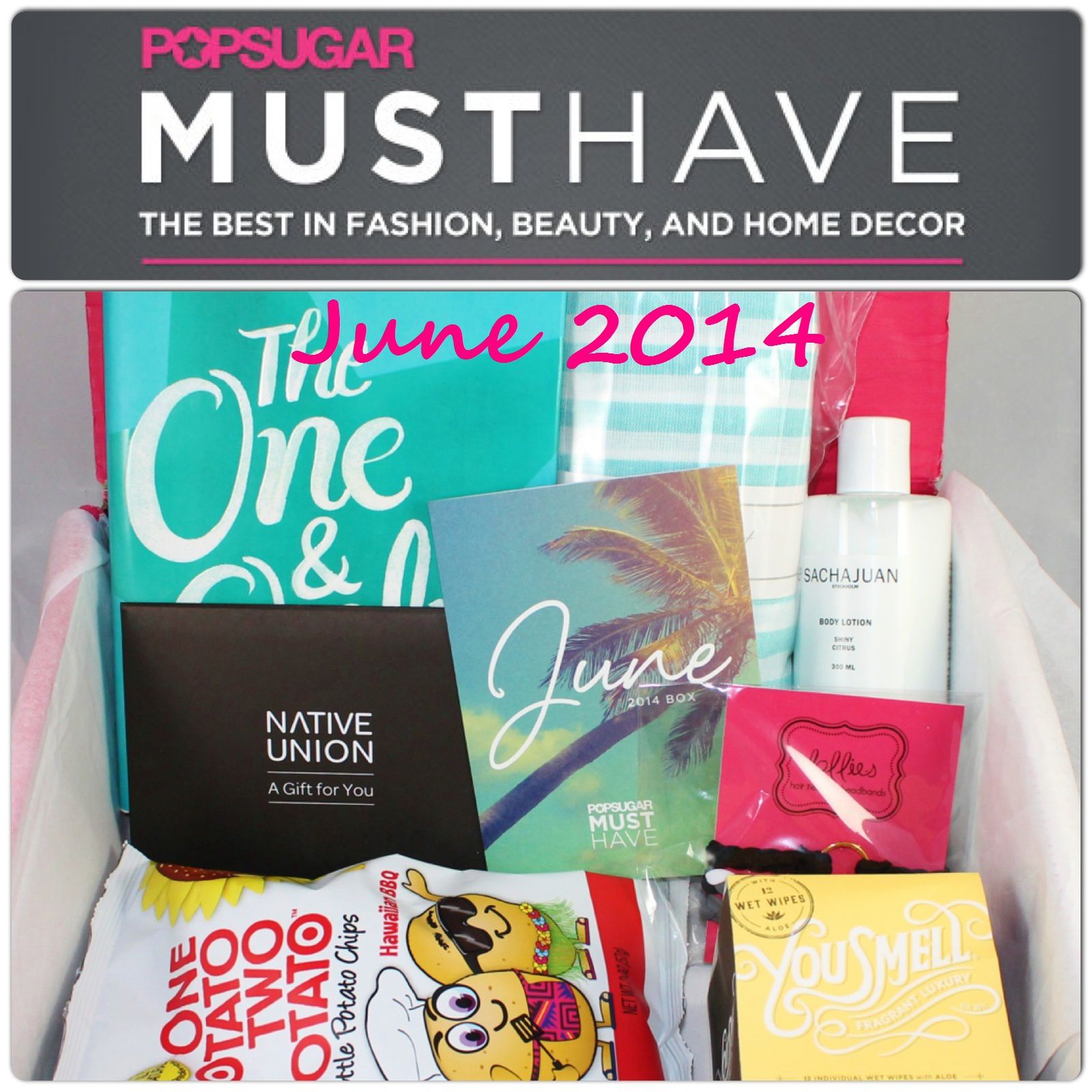 Pour une raison que j'ignore je n'ai jamais reçu ma PopSugar du mois de mai, je n'ai jamais été débité non plus apparemment mon compte a juste été supprimé (ou c'est peut-être moi qui l'ai fait mais je ne m'en souviens plus). J'ai donc profité d'un nouveau code de réduction pour avoir celle du mois de Juin. J'aime beaucoup PopSugar, j'ai adoré l'édition limitée de cet été, mais je suis moins satisfaite de la box de Juin. Le détail en images de ce que j'ai reçu.
For whatever reason I never received my PopSugar in May, I have never been charged either apparently my account was just cancelled (or it might be me who did it but I do not remember). So I took advantage of a new discount code for the month of June. I love PopSugar, I loved the summer limited edition, but I am less happy with the June box. The detail in pictures of what I received.
Dans ma PopSugar il y avait un livre. C'est une bonne idée pour l'été pour lire pendant les vacances et s'évader un peu. Malheureusement je ne vais pas avoir de vacances cet été (et oui aux USA c'est 15 jours de vacances par an) et je ne lis jamais (ou très rarement). Apparemment ça a l'air d'être un bon bouquin donc je vais essayer de me forcer un peu.
In my PopSugar there was a book. It is a good idea for the summer to read during vacations and escape a little. Unfortunately I will not have vacations this summer (and yes the USA it is 15 days of vacation a year only) and I never read (or very rarely). Apparently I heard it was a good book so I'll try to force myself a little.
J'ai reçu une jolie serviette Turkish T, apparemment c'est super connu et beaucoup de personnes apprécie cette marque. Je ne connais pas du tout mais elle me semble un peu légère pour une serviette de plage (oui j'ai bien les serviettes bien épaisses et absorbantes pour la plage). J'ai lu que certaines personnes l'utilise aussi comme écharpe, pourquoi pas. Bref je ne sais pas encore trop quoi penser de cette serviette. Il y avait aussi un paquet de chip qu'étonnamment je n'ai pas encore ouvert LOL.
I got a pretty Turkish T towel apparently is a well known brand and many people enjoy it. I do not know it at all, but it seems a little lightweight for a beach towel (yes I prefer thick and absorbent towels for the beach). I read that some people also use it as a scarf, why not. Anyway I still do not know what to think of this towel. There was also some chips that surprisingly I have not opened yet LOL.
J'adore ces 3 élastiques pour cheveux, ils sont fabriqué avec du tissu de maillot de bain (neuf ou recyclé), ils ne tirent pas les cheveux, ne s'effilochent pas et le petit cercle doré donne une petite touche chic. Les lingettes nettoyante You Smell c'est une bonne idée également mais elles sont parfumées, tout comme le lait de soin pour le corps, donc je ne peux pas les utiliser (je vais les échanger sur edivv).
I love these 3 hair ties, they are made ​​from swimsuit fabric (new or recycled), they do not pull hair, do not fray and the little golden circle gives a small chic touch. The cleaning wipes You Smell are also a good idea but they are not fragrance-free, like the boday lotion, so I can not use any of them (I'll trade them on edivv).
Globalement il y a de bons produits dans cette box, malheureusement des produits qui ne me correspondent pas ou que je ne peux pas utiliser. C'est aussi ça le risque des box, on ne sait pas forcement ce que l'on va recevoir et du coup on peut être déçue. Mais bon je ne me plains pas j'aime bien PopSugar ça change un peu des box 100% beauté.
Overall there are good products in this box, unfortunately products that do correspond to me or that I can not use. It is also that the risk of suscription boxes, you never know what you will will receive and you may be disappointed. But hey I'm not complaining I like PopSugar it changes a little fom 100% beauty boxes.
Join POPSUGAR Must Have to receive a monthly box full of fun, must-have picks curated by the POPSUGAR editors. Your bag will include full-size products of tried-and-true classics, celebrity ...
https://musthave.popsugar.com/?utm_source=account-page&utm_medium=link&utm_content=u:15589181&utm_campaign=vl_link