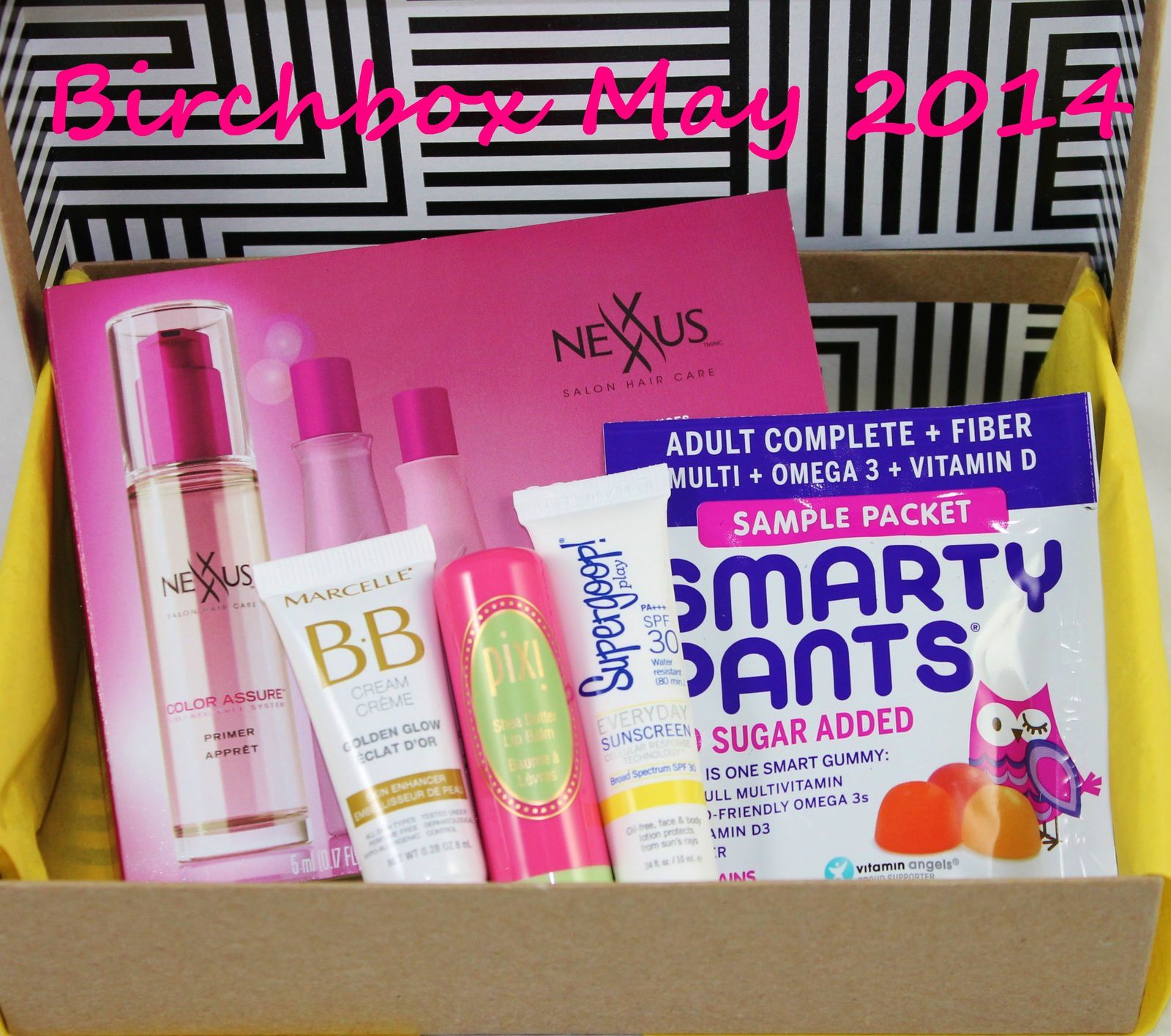 Le mois dernier c'était peu la déception avec Birchbox, mais ce mois-ci c'est beaucoup mieux. Tout d'abord parce que ma box n'a pas mis 10 jours pour arriver (seulement 2) et ensuite parce que ma sélection de produits est géniale. A part les produits Nexus pour les cheveux (qui contiennent du parfum) j'aime tous mes échantillons. Je suis particulièrement contente du baume à lèvre rose PIXI (qui est un full size), la BB cream est juste sublime, je voulais tester depuis un moment cette marque d'écran solaire (Supergoop!) (qui apparemment peut aussi servir de base de maquillage) et les bonbons vitaminés coupe faim sont très bons et c'est une excellente idée pour les petits creux ou les fringales (bien que je ne sois pas fan des échantillons de nourriture dans les box beauté ils ont quand même le chic chez Birchbox pour sélectionner des produits délicieux). Bref une Birchbox presque parfaite (presque juste à cause des produits Nexus que je ne peux pas utiliser) !
Last month was little disappointed with Birchbox, but this month is much better. Firstly because my box did not took 10 days to arrive (only 2) and also because my selection of products is great. Apart from the Nexus hair products (which contain fragrance) I love all my samples. I am particularly pleased with the PIXI pink lip balmI (which is a full size), the BB cream is just beautiful, I wanted to test for a while this sunscreen brand (Supergoop!) (which apparently can be used as primer too) and those weight management gummies are very good and it is a great idea for munchies or cravings (although I am not a fan of food samples in beauty boxes at Birchbox they always find a way to select delicious products). An almost perfect Birchbox (almost just because of Nexus products that I can not use!)
Birchbox helps you find products that you'll love. Try our monthly subscription service, explore our personalized shop, or start with our editor tips and tricks.